Link Roundups feature articles and bits of internet goodness that our dramaturgy team digs up. If you find something you want to send our way, drop us a line on Facebook or Twitter!
♦♦♦♦♦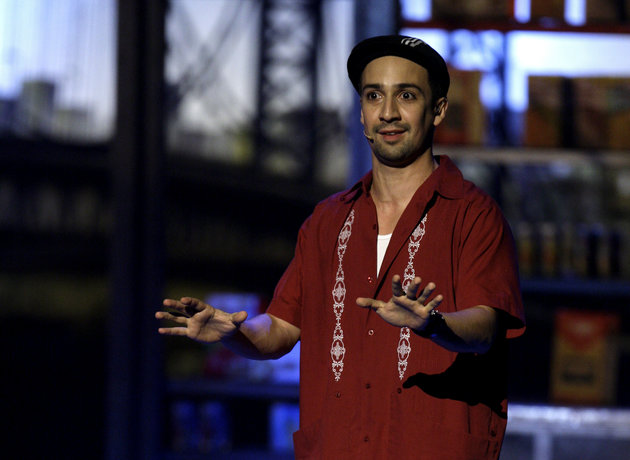 The Huffington Post has a story about the recent casting controversy surrounding a Chicago production of In The Heights:
The casting decision raises important questions about diversity and representation on the stage. When there already exist so few roles for Latinx performers, what does it say when the few roles that do exist go to white actors? In a musical that deals explicitly with the issue of gentrification as a theme, the casting seems especially mishandled.

In an interview with American Theatre, playwright and composer Quiara Alegría Hudes, who wrote the book for "In the Heights," expressed her disappointment, describing how one of the main motivations behind the musical was to create complex, dynamic roles for Latinx actors when hardly any exist. "For decades, the vast majority of Latino roles were maids, gangbangers, etc," she said. "It's demoralizing, obnoxious, and reductive of an entire people. It's a lie about who we are, how complicated our dreams and individuality are."
♦♦♦♦♦
Oregon Shakespeare Festival has announced a new round of American Revolutions commissions:
The commissioned artists are the 1491s, Aditi Kapil, Basil Kreimendahl, Mona Mansour, Carlos Murillo, Susan Nussbaum, Robert O'Hara and Jiehae Park. Two of the commissions are in partnership with other theatres: the 1491s with New Native Theater in Minneapolis and Kreimendahl with Actors Theatre of Louisville.

"In this extremely important election year, we are so proud to welcome these extraordinary artists," said American Revolutions Director Alison Carey. "We have a responsibility to history to tell it and a responsibility to the future to listen to history's lessons."

American Revolutions is a multi-decade program of commissioning and developing 37 new plays about moments of change in United States history. Launched in 2008, the last five plays will be commissioned in 2017, with the writing and development of the plays expected to last at least through 2027.