In the tradition of C1's Remaking America and The Great Demand, and two seasons of the Better Future Series, Better Future: Voting WRITES is the latest in our series of digital events presenting new short plays in direct dialogue with our communities. 
C1 PlayLab Circuit playwrights, working as teams, have each chosen a voting bloc with pressing concerns ahead of Boston's historic Mayoral election. Each play will explore these concerns and then be presented alongside a conversation with an activist working to create change within that community.
If you weren't able to join our Community Watch Party, or you'd like to revisit the plays and conversations, you can still watch the video online above! We've also compiled a list of actions and resources below to engage more deeply with the issues these plays address.
We believe that arts and culture events like this one can be vital to a city's civic health, and help draw out nuances and complexities ahead of important public decisions like this fall's Mayoral election. To learn more about the vital role that arts, culture, and creative expression play in building inclusive, connected, and more equitable communities, check out Mass Creative's Create the Vote Boston 2021 platform.
I STAND HERE IN LINE
by Ken Green, Thato R. Mwosa, and Catherine Stewart
directed by Jessica Scout Malone
dramaturgy by Elena Morris
featuring Mal Malme, Michael Ofori, and Regine Vital
The lines are long, and Bostonians are impatient, but that's all part of the experience for two new Americans exercising their voting rights for the first time.
Paired with a conversation with Kevin Lam, Organizing Director of Asian American Resource Workshop (AARW), and Angela Chang, Immigrant Rights Organizing Fellow at AARW.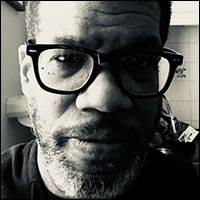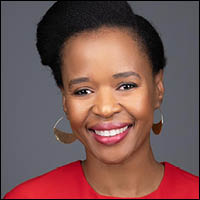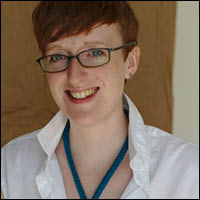 HEARTBEATS IN THE ROOM
by Zahra A. Belyea and Fabiola R. Decius
directed by Elena Morris
dramaturgy by Ilana M. Brownstein
featuring Mal Malme, Jacques Matellus, and Megan Simcox
A trio of investigative reporters sets its sights on the Boston housing market.
Paired with a conversation with Sandy Ho, founder & co-organizer of Disability & Intersectionality Summit, and Colin Killick, Executive Director of Disability Policy Consortium.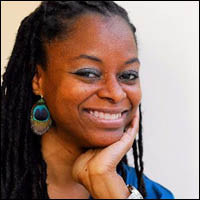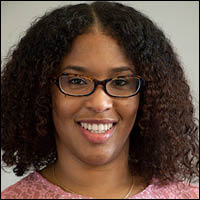 THE "AGE" OF VOTING
by Dr. Maru Colbert and Alicia Margarita Olivo
directed by Regine Vital
dramaturgy by Elena Morris
featuring Christina R. Chan, Tatiana Isabel Gil, and Jacques Matellus
On an unusually warm November day during the mayoral race in Boston, three people cross paths — literally and generationally — at a senior center's polling place.
Paired with a conversation with Edna Pruce, President of Massachusetts Senior Action Council.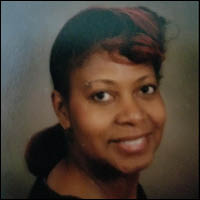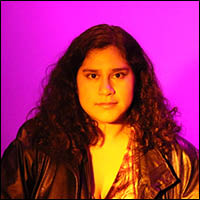 BIOS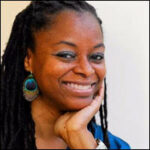 Zahra A. Belyea (she/her) holds a BA in English from Boston University, an M.Ed. in Secondary Curriculum and Instruction from Boston College, and an MA in Theatre Education from Emerson College. She has taught and tutored in both writing and literature, and currently she is a writing center director. As a teaching artist, movement performer, and playwright, she has worked with or for numerous venues, artists, art institutions, and theatre companies such as Company One Theatre, ArtsEmerson, On With Living and Learning (OWLL), Danza Orgánica's We Create! Festival, the Billie Holiday Theatre, and And Still We Rise Productions, for which she is a co-director. Zahra is learning to find her footing and her confidence the more she leans towards God and away from her worries and fears.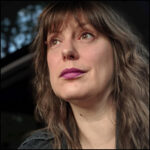 Ilana M. Brownstein (she/her) is the Director of New Work at C1, and a parent-artist specializing in new plays, social justice, and public advocacy. She is the Founding Dramaturg at Playwrights' Commons. Previously, she created the Playwriting Fellows program and Breaking Ground Festival at The Huntington; led the dramatic literature and dramaturgy curriculum at Boston University for 10 years; and has served as a freelance dramaturg for new play festivals, including The O'Neill, New Harmony, and the Kennedy Center among others. Dramaturgy with C1 includes works by Kirsten Greenidge, Jackie Sibblies Drury, Young Jean Lee, Aditi Kapil, Natsu Onoda Power, Lauren Yee, Mia Chung, Tarell Alvin McCraney, Josh Wilder, Kristoffer Diaz, A. Rey Pamatmat, Qui Nguyen, and Idris Goodwin. She is the senior dramaturg for the C1 PlayLab program, which has provided script and professional development to 40+ playwrights over 8 seasons. She is a member of the 2019 NAS Creative Community Fellows Cohort, artEquity's 2017 anti-racism facilitator cohort, and holds an MFA in Dramaturgy from Yale. Ilana has been a Kilroys nominator, served on the National Advisory Board for HowlRound, and is a two-time winner of the LMDA Elliott Hayes Award for excellence in dramaturgy. imbturgy.wordpress.com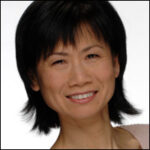 Christina R Chan (she/her) is an actor, playwright and producer. She was in the staged reading of DOWNTOWN CROSSING at the Boston Public Library and is reprised her role as Eleanor in last fall's digital world premiere. Other favorite roles have been An Mei, THE JOY LUCK CLUB (Umbrella Theater), Ensemble, WILD SWANS (American Repertory Theatre), and Comrade Chin/Suzuki, M BUTTERFLY (Vineyard Haven). Christina received her theater training at Trinity Rep Conservatory, Oscar Eustis Artistic Director.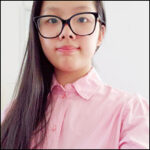 Angela Chang (she/her) is a Chinese American woman committed to supporting the Asian American community by organizing and building a strong community. Angela currently serves as the Immigrant Rights Organizing Fellow with AARW and Greater Boston Legal Services' Asian Outreach Unit. She supports and strengthens the undocumented Asian American community through organizing youth and young adults and implementing leadership and political education programs. As an immigrant, Angela grew up with issues that challenge her and her family and many other undocumented Asian American members in the community. Angela previously interned at Greater Boston Legal Services, assisted attorneys and paralegals in providing legal support for the Asian American community in Boston. She holds a bachelor's degree in Psychology from the University of Massachusetts Boston.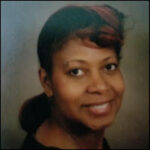 Dr. Maru Colbert (she/her) is an engineer, professor, performance artist and activist who conveys life through writing, musicianship, design and dance.  She has been in a touring company, a multitude of choirs, in numerous productions as a guest artist and has been a featured speaker for ethnic commemorations. Notably, she has been in three different productions of Ntozake Shange's "For Colored Girls…." and two different plays for Harvard A.R.T.  She is a published technical author.  Next year, one of her social justice poems will appear in an ethnic publication.  While waiting until 2022 to showcase two productions she choreographed, this class is motivation to get a specific writing project done.  It is with great anticipation she is embarking on this next, dramatic endeavor.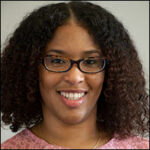 Fabiola R. Decius' (she/her) plays include "Final Verdict", "Consent", "Black Jesus", "RX 3162020", "The Test", MAN OF THE HOUSE, and FIGHTING FORGIVENESS, which have been produced and/or developed within the Greater Boston area and beyond. Fabiola is the founder of Teens WRITE (Writing, Reading, and Investigating Theater Everywhere), which is a program for teenagers to write, revise, cast, direct, and produce original plays. She is also a high school theater teacher. Fabiola graduated from Bryn Mawr College with a Bachelor of Arts and received a Master of Fine Arts in Creative Writing at Lesley University in Stage and Screen Writing.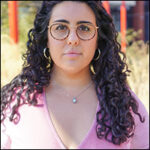 Tatiana Isabel Gil (she/her/hers) is a queer Latine actor, writer and dramaturg with a passion for new work development, art that moves people to take action, and decolonization as a form of healing and empowerment. Favorite acting credits include Betty #3 in Collective Rage, a Play in 5 Betties by Jen Silverman, Chelsea in The Tale of Ghost Girl by Hayley Spivey, and Kit in Dear Dead Drug Lord by Alexis Sheer. She has a BFA in Theater Arts from Boston University, and studied acting at Standford Meisner's Neighborhood Playhouse School of Theater in NYC.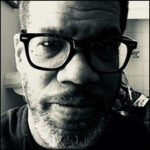 Ken Green (he/him) is a Chicagoan currently residing in Boston's Dorchester neighborhood. A former news reporter, sports reporter and editor, Ken began writing plays late in life, following a brief stint as a bad slam poet. He is a co-host and co-producer of Story Club Boston, a storytelling/reading series. He has been featured on the nationally televised storytelling show, "Stories from the Stage" on PBS. Ken's plays include 2020's "The Charles Lenox Experience," produced by New Repertory Theater in Watertown, Mass. The outdoor, socially distanced historical moving play was one of the first live, in-person theatre performances in the area during the pandemic.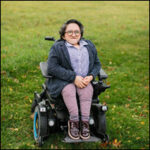 Sandy Ho (she/her) is a research project manager at the Community Living Policy Center, as well as a community organizer in the Boston area focused on disability justice and intersectionality. Her areas of interest include civic engagement of people with disabilities, access to Medicaid HCBS for people of color with disabilities, and building research capacity among disability advocates. She is a Master of Public Policy student at the Heller School and the founder of the Disability & Intersectionality Summit. Sandy identifies as a queer disabled Asian-American woman.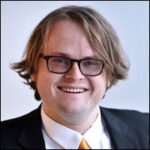 Colin Killick (he/him) is the Executive Director of Disability Policy Consortium, a cross-disability advocacy and research nonprofit based in the Greater Boston area. He is a 2012 graduate of Williams College and a 2018 graduate of the Harvard Kennedy School of Government, where he founded the student Disability Justice Caucus and won the Robert F. Kennedy Award for Public Service. The Housing Advocacy Leadership Team (HALT) that he co-founded at Disability Policy Consortium has won nearly $3 million in state funding to provide affordable accessible housing to low-income people with disabilities in Massachusetts. He lives in Somerville, MA, where he chairs the Mayor's Commission for Persons with Disabilities, and in his spare time he writes and performs poetry, has a cooking blog, and obsesses over Star Trek and Dungeons and Dragons. He has a neuromotor disorder and a learning disability, and believes his 504 accommodations changed his life—something that the courageous organizing of disabled activists made possible.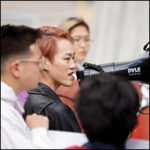 Kevin Lam (he/they) is a queer, Lao and Vietnamese American committed to developing and supporting leadership within Asian American communities in the fight for social transformation. Kevin currently serves as the Organizing Director of AARW leading organizing efforts on immigration and deportation. They are building out AARW's community defense to stand and fight against Southeast Asian deportation. In the aftermath of the war and genocide in Southeast Asia, "The American War", Kevin's family resettled in Poughkeepsie, NY, where they were later born and raised. His family's and community's histories and narratives have created the foundation and grounding for how he organizes with community. Kevin moved to Boston in 2015 after receiving his Master's Degree in Humanistic & Multicultural Education from the State University of New York at New Paltz. Previously, Kevin served as the Program Manager with the Providence Youth Student Movement (PrYSM), and is currently, Kevin is serving on the Steering Committee for the Queer Asian Pacific Islander Alliance (QAPA). During their spare time, Kevin will often be cooking in the kitchen and bringing people together through food.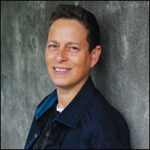 Mal Malme is grateful to be working with C1 again (Remaking America, Acts of Joy, The T Party). Mal is a Boston based theater artist, activist, and healthcare clown with the Laughter League. Mal is a co-founder of Queer Soup Theater and also has had the privilege of working with other Boston theater companies, including Speakeasy Stage, Boston Playwrights' Theatre, The Theater Offensive, Fresh Ink. Mal is honored to serve on the Board of StageSource.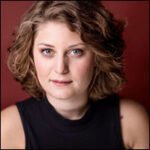 Jessica Scout Malone (she/her) is a dramaturg at Company One and a Boston-based fight choreographer. Whether working with playwrights, actors, or creative teams, her focus is always on building confidence and fostering joy. Her work can be seen with companies like Anthem Theatre, Boston Playwrights' Theatre, Brown/Trinity Rep, Sparkhaven Theatre, and New Repertory Theatre. She is a member of the Society of American Fight Directors (SAFD) and currently training with Intimacy Directors and Coordinators (IDC). Jess holds a BFA in Theatre Arts from Boston University. jessicascoutmalone.com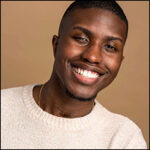 Jacques Matellus (he/his) is a disabled actor, singer and storyteller from Brockton MA. Jacques is very grateful to be making his Company One debut and feels proud to represent the disabled community in one of these plays. As an actor, Jacques has received training from Williamstown Theatre Festival, Austin Pendleton, and the University of Florida at the graduate level.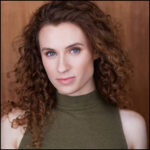 Elena Morris (she/her) is a Boston-based dramaturg, actor, and director passionate about all things new work. She currently serves as the Patron Services Manager for ArtsBoston and previously as the Artistic Associate at New Repertory Theatre. Elena holds a BFA in Theatre Arts from Boston University, focusing her studies on dramatic literature and movement. As a theatre educator, she has worked with students at Central Square Theatre, the Boston University Summer Theatre Institute, and The Shakespeare Theatre of New Jersey. Elena is thrilled to be on board as a Dramaturg at Company One this season.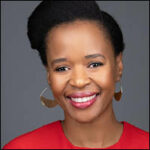 Thato R. Mwosa (she/her) is an award-winning illustrator, screenwriter, playwright, and filmmaker. Her films have been broadcast nationally and internationally. Thato's first feature film, Memoirs of a Black Girl, premiered at the 2021 Boston Globe's Black History Month Film Festival and it won Best Feature Film award at the 2021 Hamilton Black Film Festival and the 2021 Roxbury International Film Festival (RIFF). Additionally, Thato won Best Feature Director at the 2021 Hamilton Film Festival. In 2021, Thato was selected for Company One's Playlab Circuit Volt Playwriting Lab. She was a finalist for the 2019 Mass Cultural Art Fellowship in the Dramatic Writing category. Thato was a Semi-finalist of the 2021 Writer Lab NY for her screenplay A Blue Dawn. Thato has a dual degree in TV/Film Production and Marketing/Advertising Communications from Emerson College and an MFA in Writing for Stage and Screen from Lesley University. She currently serves on the boards of  Women in Film New England, Roxbury Community College Broadcasting Program, and Boston Neighborhood Network in Boston. Thato is a film instructor at Brookline High School in Brookline and Emerson College.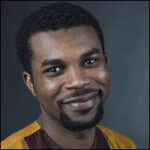 Michael Ofori (he/him) recently directed Ken Green's The Charles W. Lenox Experience as part of New Repertory Theatre's Watertown Historical Moving Plays. Other recent credits include Cardboard Piano (Soldier/Paul) The Journey (Ahab), Much Ado About Nothing (Leonato), Blue Orange (Christopher), and Through a Film Darkly (Addo). Michael holds a BFA in Theater from the University of Ghana; and MA in African Studies from Ohio University; and an MFA in Theater Education from Boston University. He currently teachers theater at Mount Holyoke College. Originally from Ghana, Michael now resides in Chicopee, MA.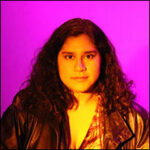 Alicia Margarita Olivo is a Houston-based Mexican American playwright whose work focuses on the interactions between identity, relationships, space, and community. Alicia is currently part of the Company One Theater's C1 PlayLab Circuit Volt Lab. Alicia's plays have been developed and received readings with The Workshop Theater, Teatro Chelsea, Telatúlsa Theater Company, AlterTheater Ensemble, The Inkwell Theater, and Wellesley College. Alicia holds a B.A. in Theatre Studies and Comparative Race and Ethnicity Studies from Wellesley College.n Alicia loves talking about comic books, good food, and the weather. @aliciamargaritx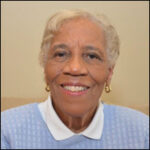 Edna Pruce (she/her) is the president of the Massachusetts Senior Action Council (MSAC). In 1964, after earning a nursing diploma at the highly-respected Freedman Hospital School of Nursing at Howard University, and serving in the US Air Force Nurse Corps, Pruce became the first black nurse to work in the MGH Outpatient Clinics. She earned a bachelor degree in health education in 1967 and a master's degree in Counseling Psychology in 1968, both at Boston University. Between 1979 and 1995, she held the position of Associate Dean of Students at Northeastern University. She became president of the first organized YWCA. She was appointed to the Board of Trustees at Bunker Hill Community College. She served as president of Boston Senior Home Care and she is currently a member of the Ethos Board of Directors. As president of the Massachusetts Senior Action Council (MSAC), her most recent accomplishment is the inclusion of a measure to expand access to the federal Medicare Savings Plan in the 2020 budget. In 2019, State Representative Dan Cullinane nominated Pruce for the Massachusetts Status of Women's Unsung Heroine award.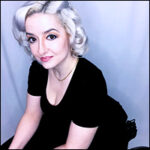 Megan Simcox is a non-binary, disabled actor with mixed mobility. Megan holds a BA in theatre performance from The Ohio State University, and has completed several levels of training for disabled actors at the Queens Theatre in New York City. Megan is an avid activist and advocate for equity and meaningful access both on stage and screen for disabled performers and all marginalized groups. Megan is thrilled to get this chance to work virtually with Company One!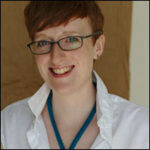 Catherine Stewart (she/her) is a writer and director specialising in applied theatre. In 2008, she graduated from the University of Leeds with a BA Honours in Theatre and Performance. Since emigrating from her native Scotland to New Hampshire in 2012 she has developed her practice as part of the Lincoln Center Directors' Lab 2018, and as a Creative Community Fellow at National Arts Strategies. In 2017 she was named the winner of Prescott Park's 30 pages in 30 Days one-act play competition, and was a 2018/19 Season Finalist for the Acadiana Rep. In 2019 she became the Artistic Director of New Hampshire Theatre Project.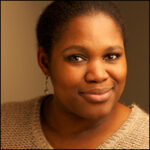 Regine Vital (she/her) is a theatre artist, administrator, educator, scholar, and storyteller from Somerville, MA. As an actor, director, dramaturge, and coach, she has worked with several Boston area theatre companies, including Commonwealth Shakespeare Company, ArtsEmerson, Company One, Central Square Theatre, HUB Theatre Company, and Fresh Ink Theatre. She has taught at local colleges and high schools, as well as adult education classes. Regine holds degrees from Boston University, UMass Boston, and studied Shakespeare at King's College, London and Shakespeare's Globe.