There are no tickets
available for purchase
at this time.
Get Tickets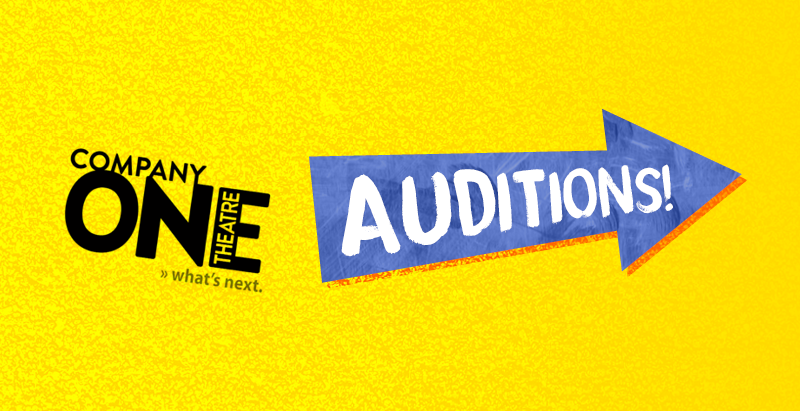 MISS YOU LIKE HELL AUDITIONS
Company One Theatre is holding auditions for union and non-union actors on Tuesday, September 11 from 6-10pm at the Boston Center for the Arts (551 Tremont St, Boston, MA).
If you're interested in auditioning, please email auditions@companyone.org with a
headshot/resume (if you have one), your availability on the audition day, and the character(s)
you wish to be considered for in Miss You Like Hell.
Please prepare a 1-2 minute folk rock or musical theatre song. When we get your email, we may also send a side or two along to prepare.
Miss You Like Hell
book & lyrics by Quiara Alegría Hudes
music & lyrics by Erin McKeown
directed by Summer L. Williams
Rehearsals start in mid-October and the show runs from January 11-27, 2018 at OBERON
– OLIVIA 16, half-Latina. Beatriz's daughter, blogger, intelligent but somewhat lost
– BEATRIZ late 30s-early 40s, Mexican-American. Olivia's mother, free spirit, brave
– PEARL 16, African-American. Olivia's Friend on Tumblr loyal, direct, compassionate
– MO Southern, in retirement, war veteran, carefree, biking across the U.S, Higgins' husband
– HIGGINS also Southern, also in retirement, war veteran, carefree, biking across the U.S, Mo's husband
– MANUEL 30s-50s, Peruvian, a day laborer, Tamales cook, loving
– ENSEMBLE of backup singers who step into the story as A LAWYER, AN OFFICER, A LEGAL CLERK, A MOTEL DESK PERSON, and AN ICE OFFICIAL
The ensemble roles can be any gender (character names and pronouns can be changed).
If you have any questions, feel free to email us at auditions@companyone.org.
We are currently seeking candidates for the following positions:
In an effort to serve our mission, Company One is looking to diversify its pool of designers and production staff. We are seeking theatre artists of color in all areas to be considered for our production teams. We also accept rolling submissions of applications for the following positions:
Lighting Designer
Costume Designer
Sound Designer and/or Composer
Props Designer/Master
Master Electrician
Sound Board Operators
Electricians
Dialect and/or Vocal Coach
Fight Choreographer
To apply, please email a cover letter and resume to Sarah Cohan, HR Manager, at employment@companyone.org
Company One often offers internships in many different areas of design, production, and management, often tailored to the individual applicant's schedule and interests. If you'd like to apply for an internship with Company One, please email your resume, and cover letter including your specific area of interest, to Sarah Cohan, HR Manager, at employment@companyone.org, and we will be in touch should there be an internship available in your area.
AMPLIFY the process. AMPLIFY new voices. AMPLIFY connection.
We are taking this opportunity to examine our new play processes to make sure they align with our core values as a company. While this work is underway, our submission window is temporarily closed.
Please check back soon for more information on our new submission procedure. Company One is dedicated to artist development and supporting playwrights at all levels of their writing process. In an effort to create a more transparent and equitable process, next season's open submissions structure will be geared toward relationship building, play development and dramaturgical engagement.
Interested in participating in our PlayLab Unit or PlayLab Fellows programs? Applications will reopen in Fall 2018 for Season 20's cohorts!
Any questions about Company One's new work activities should be directed to literary@companyone.org.
If you have a strong interest in the mission of Company One Theatre, and would like to explore ways to become more deeply involved with our organization, please contact Board Vice President Elisa Choi at echoi@companyone.org.