COMPANY ONE PLAYLAB CIRCUIT
Through a combination of personalized dramaturgy, group workshops, and professional development classes, Company One Theatre's expansive PlayLab Circuit program is an incubator of new work for writers of varied experience levels and backgrounds.
The myriad PlayLab Circuit initiatives aim to provide professional development that aligns with C1's mission of nurturing civically-engaged artists and creating a more equitable city.
Open Circuit events, like Field Work and Open Writes, provide free public gatherings for people who make new plays to grow their skills and vision.
The Circuit Labs — Volt Lab, Surge Lab, and Flux Lab — provide writers at various stages of the practice with direct dramaturgical support and opportunities to develop work towards public debut, from showcases to productions.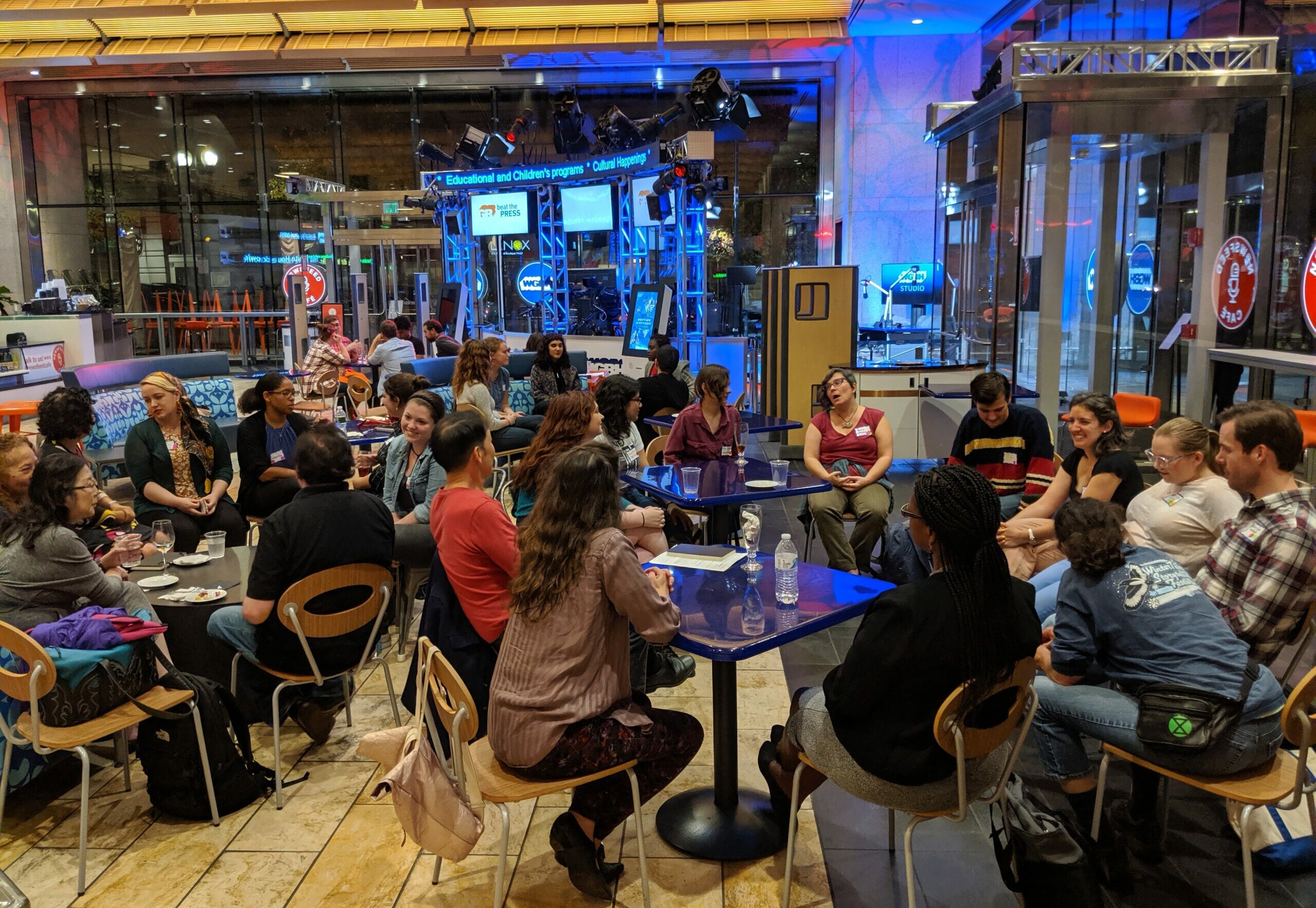 FIELD WORK

Bi-monthly digital professional and creative development workshops for people who make new plays. Moderated by C1's artistic staff, local and national guest artists provide valuable insights and advice for attendees in a roundtable + interactive discussion format.
Jan 22 — Playwright Submission Binge with Patrick Gabridge
March 19 — Creating for Audio & Digital
May 21 — Crossing Genres & Connecting to Culture: novels, screenplays, and the theatre artist
July 23 — Beyond Realism: Collaborations, Creations, Processes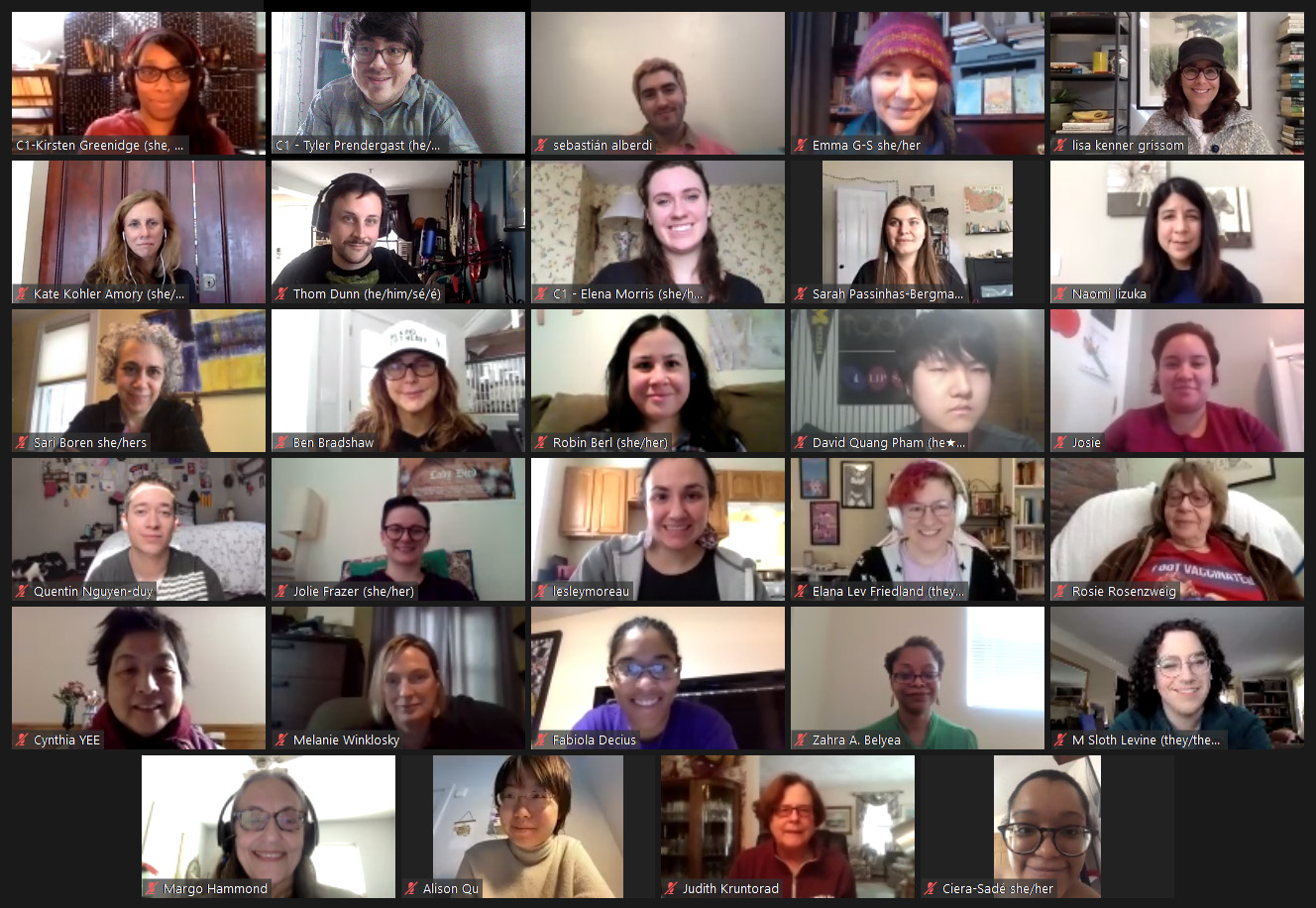 OPEN-WRITES
Bi-monthly digital writing workshops. Run by C1's Mellon Foundation Resident Playwright Kirsten Greenidge, along with a professionally recognized guest artist who provides writing exercises and guidance for attendees, and holds space for writing time.
Feb 19 — Exercises in the legacy of Maria Irene Fornes
April 16 — Exercises in Community
June 18 — Exercises in Comedy
Aug 20 — Exercises Outside Realism
UPCOMING EVENT
FIELD WORK:
PLAYWRIGHT SUBMISSION BINGE
WITH PATRICK GABRIDGE
Saturday, January 22 at 11am ET



A free online workshop designed for playwrights, led by playwright and producer Patrick Gabridge alongside C1's Mellon Foundation Resident Playwright Kirsten Greenidge, looking at the where, when, and why of submissions, as well as systems for tracking and the importance of being a good community member.
GUEST ARTIST BIO
Patrick Gabridge (he/him) has written numerous plays, including Drift, Mox Nox, Lab Rats, Blood on the Snow, Distant Neighbors, Chore Monkeys, Constant State of Panic, Blinders, and Reading the Mind of God, which have been staged by theatres across the country. He has been a Playwriting Fellow with the Huntington Theatre Company and with New Rep and has received fellowships from the Boston Foundation and the Massachusetts Cultural Council. His short plays are published by Playscripts, Brooklyn Publishers, Heuer, Smith & Kraus, Stage Rights, and YouthPlays, and have received more than 1,000 productions from theatres and schools around the world. He was the artist-in-residence at Mt. Auburn Cemetery for 2018-19, where he developed and produced two series of site-specific plays, The America Plays and The Nature Plays, as well as Moonlight Abolitionists (a site-specific play designed to be read under the full moon). He is also the author of four novels, The Secret of Spirit Lake, Steering to Freedom, Tornado Siren and Moving (a life in boxes). My work for radio has been broadcast and produced by NPR, Shoestring Radio Theatre, Playing on Air, and Icebox Radio Theatre. He has a habit of starting things: he helped start Boston's Rhombus Playwrights writers' group, the Chameleon Stage theatre company in Denver, the Bare Bones Theatre company in New York, the publication Market InSight… for Playwrights, the on-line Playwrights' Submission Binge, and the New England New Play Alliance. He is currently the Eastern New England Regional Rep for the Dramatists Guild, a member of StageSource, and a past board member of the Theatre Community Benevolent Fund. He is the producing artistic director of Plays in Place, a company focused on creating new site-specific plays in partnership with cultural institutions and historic sites. He has a passion for history and a lifelong love of science and scientists. In his spare time, he likes to farm and fix up old houses.
VOLT LAB

The Volt Lab provides mentorship opportunities for pre-professional playwrights to practice and enhance their craft while actively engaging with our productions and community engagement programming. The Volt Lab Cohort meets monthly online as a group with our Resident Playwright Kirsten Greenidge, during which they present and develop a writing project of their choice, learn best practices for giving and receiving feedback, and more. Volt Lab writers are featured in an annual digital showcase where they write responsively on a theme that resonates with our Boston communities and serves C1's mission to use art for social change.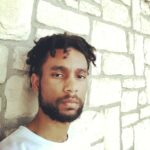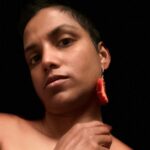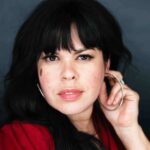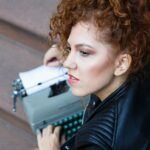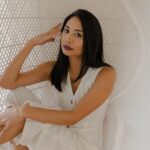 Francesca Fernandez McKenzie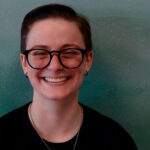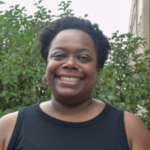 SEASON 23 VOLT LAB BIOS
Cris Eli Blak (he/him)
Cris Eli Blak is an award-winning and internationally-produced writer whose work has garnered him a Bronze Remi from the Worldfest Houston International Film and Video Festival; the Christopher Hewitt Award in Fiction; a Pushcart Prize nomination; and honors from Vectis Radio, Negro Ensemble Company, Kentucky Playwrights Workshop, Clocktower Players, and A is For. His work has been performed around the world, from Off-Broadway (Urban Stages, Rattlestick Playwrights Theatre), West Coast (Theatre of NOTE, Morgan-Wixson Theater, Theatre West, Common Ground Theatre, Left Edge Theatre, Breath of Fire Latina Theater Ensemble), Collegiate (Columbia University, York College of Pennsylvania, Salem State University, Academy of Arts University, Wellesley College), London (The Queen's Company, Flawstate), Australia (Melting Pot Theatre), Canada (Ryerson Community Theatre) and Ireland (Eva's Echo). He is developing new work with American Stage and Et Alia Theater. He was the resident playwright at Fosters Theatrical Artists Residency, and was shortlisted for the Alpine Fellowship Theatre Prize. He continues to strive to create work that reflects the world that we live in, with all of its different and diverse colors, creeds, and cultures.
Pampi Das (they/them)
A 24+ year newcomer-settler of Turtle Island (currently on the lands of the Pocumtuc Agawam and Nipmuc nations), Pampi is a darker-skinned nonbinary second-genx casteD-Bengali culture worker who plays at the intersection of healing and popular education: they develop community-centered art that releases creative potential and drives change-making. They lean on poetry, dance theater, and gardening to help message the intersectional shifts in thinking we must embrace to center liberation. It took thirty years for Pampi to realize that the pieces they write and perform with collaborators are essentially contemporary takes of the natak of their early childhood. For them, the natak, a Bengali community musical dance drama form, has become a catalyzing tool for opening, engaging, and encouraging delicate, interconnected and challenging conversations in community on subjects as grave and volatile as ecological, economic, and racial violence. Current theater pursuits include developing the scriptbook for Lotus Brothers Misadventures, The Buffalo Prince, and Our Hibiscus Heart. linktr.ee/pampi | instagram.com/explore/tags/ne0natak/ | patreon.com/pampi
Venuz Delmar (she/her)
Venuz Delmar was born in San Juan Puerto Rico, and works to uplift the voices of Puerto Rican writers. She holds an MFA in Musical Theatre Writing from New York University Tisch School of the Arts, where she was awarded a Fellowship for her studies — which she completed while pregnant, and then as mother to a newborn. As a performer, Venuz was featured in Company One's digital production of Downtown Crossing by David Valdes, and can be seen in her upcoming co-star debut in Gordita Chronicles for HBO MAX (written/produced by Claudia Forestieri, and directed by Eva Longoria), and in the video for Daddy Yankee & Lito MC Cassidy's "EL GRAN ROBO 2." She credits her Abuela Rosa's broom and plastic cup for being her first tripod and mic, and her childhood neighbors for being her first audiences. She dreams of one day being the Marvel Universe's first Puerto Rican hero.
Cayenne Douglass (she/her)
Cayenne Douglass has had work developed and/or produced at Ensemble Studio Theatre, Boston Playwrights' Theatre, Fresh Ink Theatre, Take Ten Theatre Masters, New Perspectives Theatre Company, The BMI Lehman Engel Musical Theatre Workshop, The Sappho Project W*rk Lab, ESPA Primary Stages, Dixon Place, The Tank, and Clutch Productions, among others. She participated in The First Stage Residency through The Drama League, The Barn Arts Residency, and The Emerging Artists Residency at Tofte Lake. From The Kennedy Center American Theatre Festival, Cayenne has received The John Cauble Award for her one-act, as well as four Gary Garrison National 10-Minute play Awards. Her full-length works include, Maiden Voyage (The Rosa Parks award for Distinguished Achievement; The Paula Vogel Playwriting Award for Distinguished Achievement; 2nd place for The Lorraine Hansberry Award); Atlantic City Seagulls (Playwrights' Center Core Apprenticeship finalist); and BEASTS (Playwrights' Center Core Apprenticeship finalist), which is being produced by Boston Playwrights' Theatre, April 2022. She holds an MFA in Playwriting from Boston University. For more information visit: cayennedouglass.com or follow Cayenne on IG: bruteful_theatre.
Francesca Fernandez McKenzie (she/her/siya)
Francesca Fernandez McKenzie is an actor, educator, and playwright from the SF Bay Area, based in NYC. She has shared her work in NYC (59E59; Daryl Roth Theater; Rattlestick Playwrights Theater; Ant Fest at ARS NOVA; 2g Productions; Playwrights Realm; The Lark; National Black Theater of Harlem), and regionally (Two Rivers Theater; CalShakes; Magic Theater; Cleveland Playhouse; Milwaukee Rep; Southern Rep; Mu Theater). TV/Film credits include Blue Bloods, The Hardest Part, Mooshrooms, The Locker Room Series, and PBS' Great Performances recording of Gloria: A Life. She holds an MFA from the David Geffen School of Drama at Yale, where she was co-Artistic Director of Yale Cabaret in its 50th season, an original member of the Asian and Asian American Coalition (aka Asian Potluck) and Yale School of Drama's Equity, Diversity and Inclusion Working Group. In 2015, she was featured in American Theater Magazine as a "Theater Worker You Should Know." She is a co-Founder of Encompass Collective, and teaches at Yale College, the New School, La Mama/Trinity College, and the Waterwell Drama Program at Professional Performing Arts School. She is currently an associate with ALJP Consulting, and a Stonehenge NYC Still Standing Artist in Residence. Francescafm.com @cheskamckenzie on twitter & instagram.
Jolie Frazer-Madge (she/her)
Jolie Frazer-Madge is a playwright, stage manager, theater artist, and collaborator with a particular interest in new work, devised pieces, immersive theater, and really anything else that people might consider "impossible." She holds a BFA in Stage Management with a Concentration in Playwriting/Dramaturgy, and a minor in Political Science from Boston University. Born and raised in South Carolina, she is very passionate about works that diversify Southern and queer narratives. Jolie is currently serving as the Literary and Artistic Fellow at SpeakEasy Stage Company for their 2021/2022 season.
Rawchayl Sahadeo (she/her)
Rawchayl Sahadeo has been an educator in the Boston Public Schools since 2001. She grew up in New York City, and in a small rural town outside Tampa, FL, but now lives in Everett, Massachusetts with her husband and two children. During the COVID stay-at-home mandate of Spring 2020, she renewed her long-dormant interest in creative writing, and at the age of 42, she became a "blooming" playwright when accepted to the 2021 Hibernian Hall Playlab, where her first full-length play — Two Fools, One Saint and a Robin — was featured as part of the Showcase last June. Subsequently, she was accepted into the TC Squared Theatre Company's fall 2021 program. Rawchayl's writing focus is personally-relatable topics that provide audiences with a uniquely creative and cathartic experience. Her work centers topics such as the discovery of long lost family, family secrets, health, and forgiveness. Currently she is working on a short play about infertility and pregnancy loss in the BIPOC community. Outside of creative writing, Rawchayl enjoys reading, traveling, watching tv, and spending time with her family. 
SURGE LAB

The Surge Lab brings together established artivist-playwrights who receive mini-commissions to write responsively on themes we're tackling in our Better Future programming. Their plays are recorded digitally and premiere within Better Future episodes.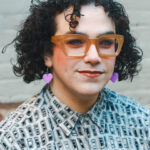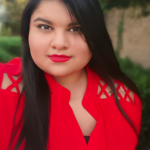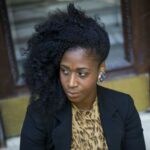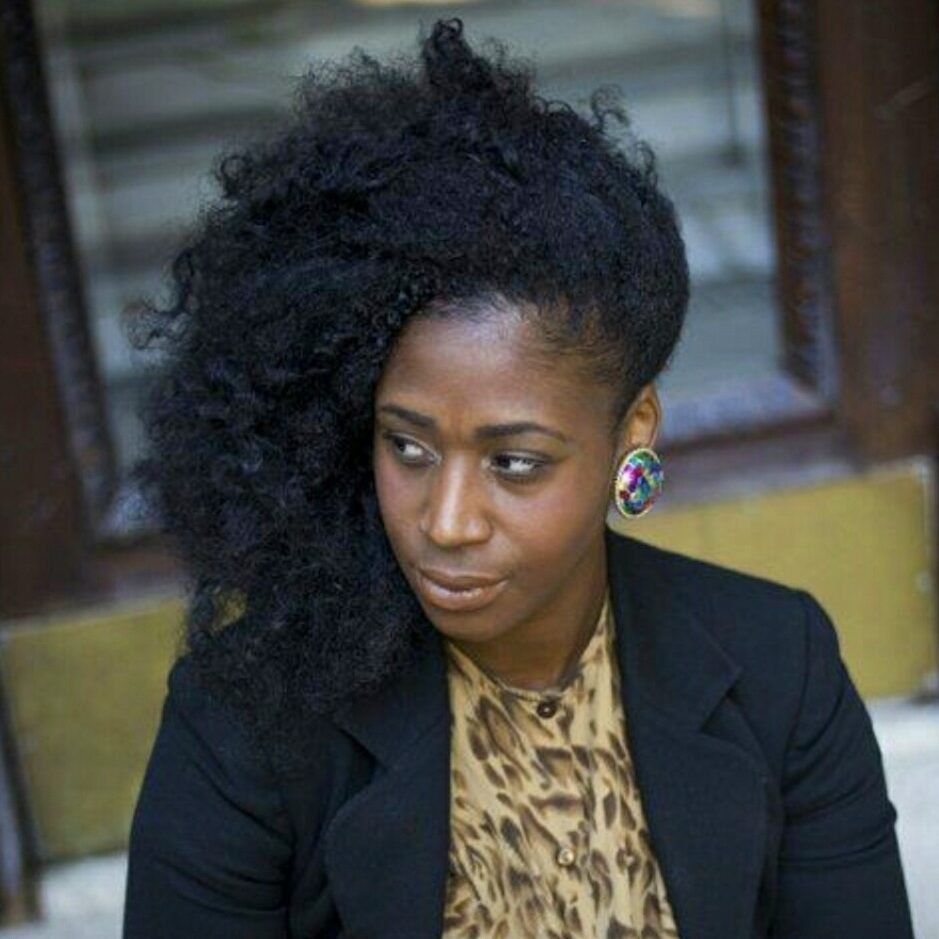 SEASON 23 SURGE LAB BIOS
M Sloth Levine (they/them)
M Sloth Levine is a transgender theatremaker who writes, directs, and designs in Brooklyn, NY. They have been awarded the Annual Parity Commission for 2021 by Parity Productions for their play At Hotel MacGuffin. The Castle of Ghoul Hammond and How It Fell Into the Void has been developed by Sparkhaven Theatre/Central Square Theatre. Nosferatu, The Vampyr was produced by Sparkhaven Theatre, but fell victim to the pandemic in March 2020, before reviving on Zoom with thanks to HowlRound Theatre Commons and Homesick Play Project. Sloth co-created and led the writers room on Tales from Camp Strangewood, a virtual campfire anthology that streamed over the summer of 2020 with a grant from the Mayor's Office of Boston. The Interrobangers has been developed by University of Massachusetts Amherst, Company One, and the Trans Theatre Project. The Interrobangers will be produced by Tufts University in December 2022. …Wrath of the Swampy Thing… premiered at the 2019 JP Porchfest in collaboration with Open Theatre Project in Boston, MA. Sloth is the proud Manager of Production and Manufacturing for All Of Us Crayons. They are a Company One Play Lab Unit alum. In 2016 they received a BA in Theatre Studies: Directing & Playwriting from Emerson College.
Tara Moses (she/her)
Tara Moses is a citizen of Seminole Nation of Oklahoma, Mvskoke, director, award-winning playwright, Producing Artistic Director of telatúlsa, co-Artistic Director of Red Eagle Soaring, and co-Founder of Groundwater Arts. Most recently, her work as a director has been seen with American Indian Community House (New York, NY); Arena Stage (Washington, D.C.); Yale Indigenous Performing Arts Program (New Haven, CT); Safe Harbors Indigenous Collective (New York, NY); telatúlsa (Tulsa, OK); Oklahoma Indigenous Theatre Company (Edmond, OK); Serenbe Playhouse (Chattahoochee Hills, GA); and Amerinda (New York, NY). She is a Participant in New York Stage and Film's inaugural NYSAF NEXUS project (2021); a Cultural Capital Fellow with First Peoples Fund (2020); fellow with the Intercultural Leadership Institute (18/19); member of DirectorsLabChicago (2018); member of the Directors Lab at Lincoln Center (2017); recipient of the Thomas C. Fichandler Award (2016); alum of the Allen Lee Hughes Fellowship (2015-2017); associate member of the Stage Directors and Choreographers Society; and Dramatists Guild member. She holds a BA in Theatre from the University of Tulsa, and is an MFA Directing Candidate at Brown University/Trinity Rep. She is currently based on the Muscogee Creek Reservation. taramoses.com
Ashley Rose (she/her) 
Ashley Rose is a Haitian-American poet, educator, and restorative justice specialist from Boston, MA. She has worn many hats, from being the Lead Organizer responsible for implementation of Participatory Budgeting in Boston, to teaching S.T.E.A.M, Peacemaking, and Poetry, in schools, drug rehabilitation centers, and community centers for over 15 years. She has earned countless accolades for her work in the arts and organizing, including winning the Boston Music Awards Spoken Word Artist of the Year; the 2016 San Diego National Poetry Award; the OneIn3 Impact Award for the being the most influential person under age 35 in Massachusetts; and the 2017 Extraordinary Woman of the Year for the City of Boston. Currently Ashley Rose works at Suffolk University Center for Restorative Justice hosting trainings for educators, corporations, and institutions. She is an alum of Company One Theatre's PlayLab program, teaches poetry to local writers ages 12-82 through Grub Street, and serves as the External Creative Expressive Coordinator for Massachusetts Correctional Institution-Norfolk, where she tries to support inmates to find agency and healing through the arts. Her first book of poetry, Haunted, was independently published this past fall.
FLUX LAB

The Flux Lab is a home for C1's resident artists whose work is being actively developed towards production. Past and current projects include Hookman by Lauren Yee, Shiv by Aditi Kapil, Leftovers by Josh Wilder, Hype Man and Quotables by Idris Goodwin, Splendor and Greater Good by Kirsten Greenidge, Untitled Chinatown Musical by Kit Yan and Melissa Li, The Last Ship to Proxima Centauri by Greg Lam, can i touch it? by Francisca Da Silveira, Black Super Hero Magic Mama by Inda Craig-Galván, and We And Other Queer Goddexxes by Micah Rose.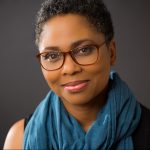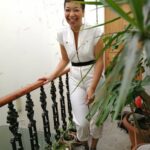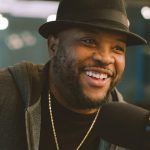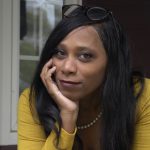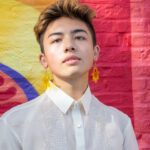 SEASON 23 FLUX LAB BIOS
Inda Craig-Galván (she/her)
Inda Craig-Galván is a playwright and TV writer, based in Los Angeles. Plays include Black Super Hero Magic Mama (Geffen Playhouse) and I Go Somewhere Else (Playwrights' Arena). Inda received the Kesselring Prize and Jeffry Melnick New Playwright Award for her play Welcome To Matteson! (Ojai Playwrights Conference). Newly commissioned plays with The Old Globe and Primary Stages and two additional world premieres – The Great Jheri Curl Debate and A Hit Dog Will Holler – all just waiting for this pandemic to end.
Francisca Da Silveira (she/her)
Francisca Da Silveira is a Cape Verdean-American playwright and Boston native who holds a BFA in Dramatic Writing from New York University's Tisch School of the Arts and an MSc in Playwriting from the University of Edinburgh. She has been featured in ArtsBoston, The LA Times, and American Theatre Magazine. Her plays have been developed with Theatre503 (London), The Traverse Theatre (Edinburgh), Company One Theatre (Boston), The Fire This Time Festival (New York), The Playwrights Realm (New York), The Public Theater (New York) and La Jolla Playhouse (San Diego). Fran's play Not-For-Profit (Or The Equity, Diversity And Inclusion Play) was featured in The Playwrights' Realm's INK'D Festival in April 2021, and in La Jolla Playhouse's DNA New Works Series in July 2021. Her play Can I Touch It? was featured in the National New Play Network's 2020 National Showcase of New Plays in November 2020 and will receive a World Premiere production at Company One Theatre in July 2022. In addition to writing, Fran also identifies as a dramaturg. She was a company dramaturg and Literary Manager at Company One Theatre from 2016-2018, and the Assistant Literary Director at Geva Theatre Center from 2019-2021. Fran serves as an At-Large Ambassador and Affiliated Artist with the National New Play Network, and has dramaturged for NNPN, The Kennedy Center, The Playwrights' Center, Salt Lake Acting Company, and Barrington Stage Company. She was a 2020-2021 Playwrights Realm Writing Fellow, is currently a member of The Public Theater's 2020-2023 Emerging Writers Group, and is under commission from Colt Coeur Theatre in Brooklyn. Frandasilveira.com
Idris Goodwin (he/him)
Idris Goodwin is an award winning break-beat poet, playwright and director of The Colorado Springs Fine Arts Center at Colorado College. In addition to the recently released poetry collection Can I Kick It?, he's had several publications from Haymarket Books including Inauguration co-written with nico wilkinson, Human Highlight: Ode To Dominique Wilkins, and the play This Is Modern Art co-written with Kevin Coval. He's appeared on HBO Def Poetry, Sesame Street, NPR, BBC Radio, and the Discovery Channel. His productions with Company One include How We Got On (2014 Norton Award nominations for Outstanding Production, Direction, and Actor), the theatrical version of Hype Man (Norton Awards for Outstanding New Script; Outstanding Production), and a film adaptation of the play (2021 Best Virtual Theater Production from Boston Magazine). Other plays include This is Modern Art, And In This Corner Cassius Clay, and A Tribe Called Tubman. Idris is the co-host of The Same Old New School Podcast on Vocalo Radio.
Kirsten Greenidge (she/her) — C1 Resident Playwright
Kirsten Greenidge's work presents African American experiences on stage by examining the nexus of race, class, and gender. Kirsten (she/her/hers) is currently a Mellon Fellow/Howlround Artist in Residence at Company One Theatre in Boston Massachusetts, where she helps run Company One's PlayLab Circuit program. She is the author of Baltimore, a commission from the Big Ten Consortium at the University of Iowa, which toured to the National Black Theatre Conference; Bud Not Buddy, an adaptation of the children's novel by Christopher Paul Curtis, with music by Terence Blanchard, which will be produced this winter at Metro Stage Company in St. Louis; The Luck of the Irish (Huntington Theatre Company; LTC3); and Milk Like Sugar (La Jolla Playhouse; Women's Theatre Project; Playwright's Horizons), which was nominated for a Lucille Lortel Award and received an Independent Reviewers of New England Award, and San Diego Critics Award, and an OBIE Award. She is a 2016 winner of the Roe Green Award for new plays from Cleveland Playhouse for Little Row Boat; Or, Conjecture, a play about Sally Hemings, James Hemings, and Thomas Jefferson, commissioned by Yale Rep. Her play As Far As A Century's Reach toured to the Edinburgh Fringe Festival in August, after being part of the Royal Exchange's B!RTH Project. She is a proud author of Audacity, part of Oregon Shakespeare Festival's EVERY 28 HOUR PLAYS, and she's enjoyed development experiences at Family Residency at the Space at Ryder Farm, the Huntington's Summer Play Festival, Cleveland Playhouse (as the 2016 Roe Green New Play Award recipient), The Goodman, Denver Center Theatre's New Play Summit, Sundance, Bay Area Playwrights Festival, Sundance at Ucross, and the O'Neill. Kirsten is currently working on commissions from Company One, La Jolla Playhouse, OSF's American Revolutions Project, The Goodman, and Playwrights Horizons. She is an alum of New Dramatists, and has proudly graced the Kilroys list of New Plays by women and women identified Playwrights several years running. Her play Familiar, a winner of the Kennedy Center/American College Theatre Festival New Play Award, was presented by Harvard's A.R.T. Institute this winter. She is an alum of Wesleyan University, and the Playwrights Workshop at the University of Iowa. She oversees the Playwriting Program at the School of Theatre at Boston University.
Micah Rose (they/them)
Micah Rose carves queer divinity through breath, word, and movement. They are a mestize Tagala memory artist who honors oral & embodied traditions—like theatre, story circles, biomimicry, spoken word, and more—as paths for communal care. Micah roots their art in relationship: weaving futures with peoples at Arts Connect International, The Theater Offensive, Company One Theatre, Pao Arts Center, Liyang Network, American Repertory Theatre, and beyond. Their art is published in All the Oils by Ginger Bug Press, CONSTRUCT zine, The Margins, The Wave Magazine, and HowlRound Theatre Commons. You can find Micah's online avatar @micah_pdf on instagram and linktr.ee/mrose1
© 2021 Company One — Boston Theatre tel: 617.292.7110 — fax: 617.307.4475 — email: info@companyone.org — 539 Tremont St — Boston, MA 02116