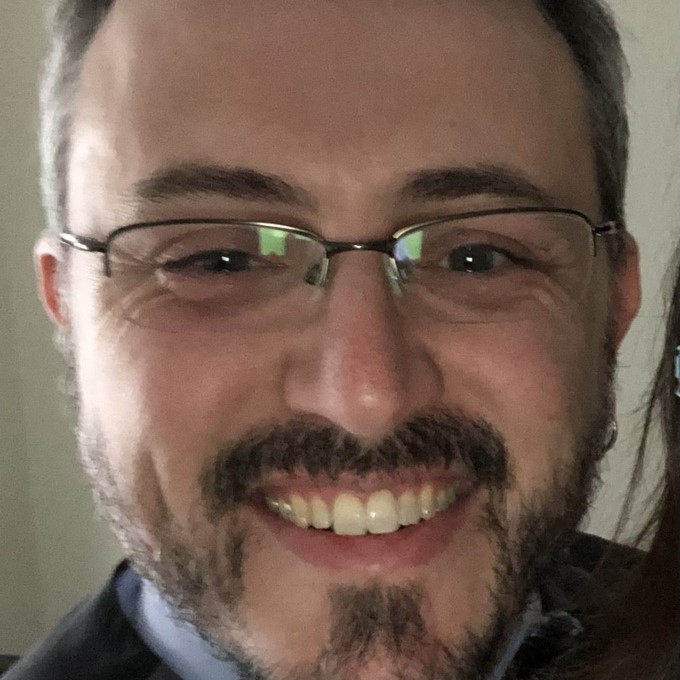 Mark's Bio
Mark VanDerzee is a co-founder and Education Director of Company One Theatre (C1). Mark is also a teacher of Improvisation and Social Justice Theater at Brookline High School, where he won the Caverly Award for Educator of the Year in 2019. Since 1999, Mark has led the development of C1's Stage One: Theatre Education program: Professional Development for Actors, Professional Development for Educators, Young Producers Teen Internships, Anti-Racism for Youth residencies, and Stage One's flagship program, their In-School residencies.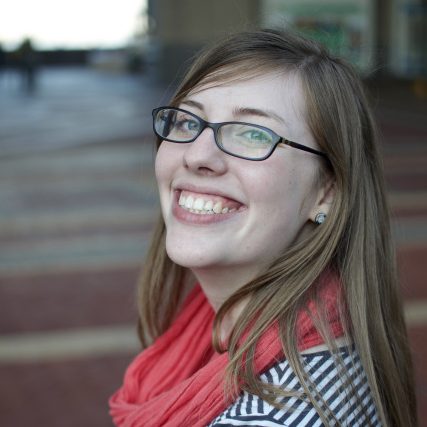 Jessie's Bio
Jessie Baxter is a Boston-based dramaturg specializing in new work and nerdery of all kinds. Her Company One production credits include HYPE MAN; REVOLT, SHE SAID. REVOLT AGAIN.; DRY LAND; THE CHRONICLES OF KALKI; BRAHMAN/I; THE FLICK; and THE ELABORATE ENTRANCE OF CHAD DEITY. She is also the Literary Director and Co-Founder of Fresh Ink Theatre, a small company specializing in developing new work by New England-based playwrights. Jessie has had fellowships at The Playwrights Center and The Eugene O'Neill Theater Center, and earned a BA in Theatre Studies from Emerson College. She is the Northeast regional VP of the Literary Managers and Dramaturgs of America.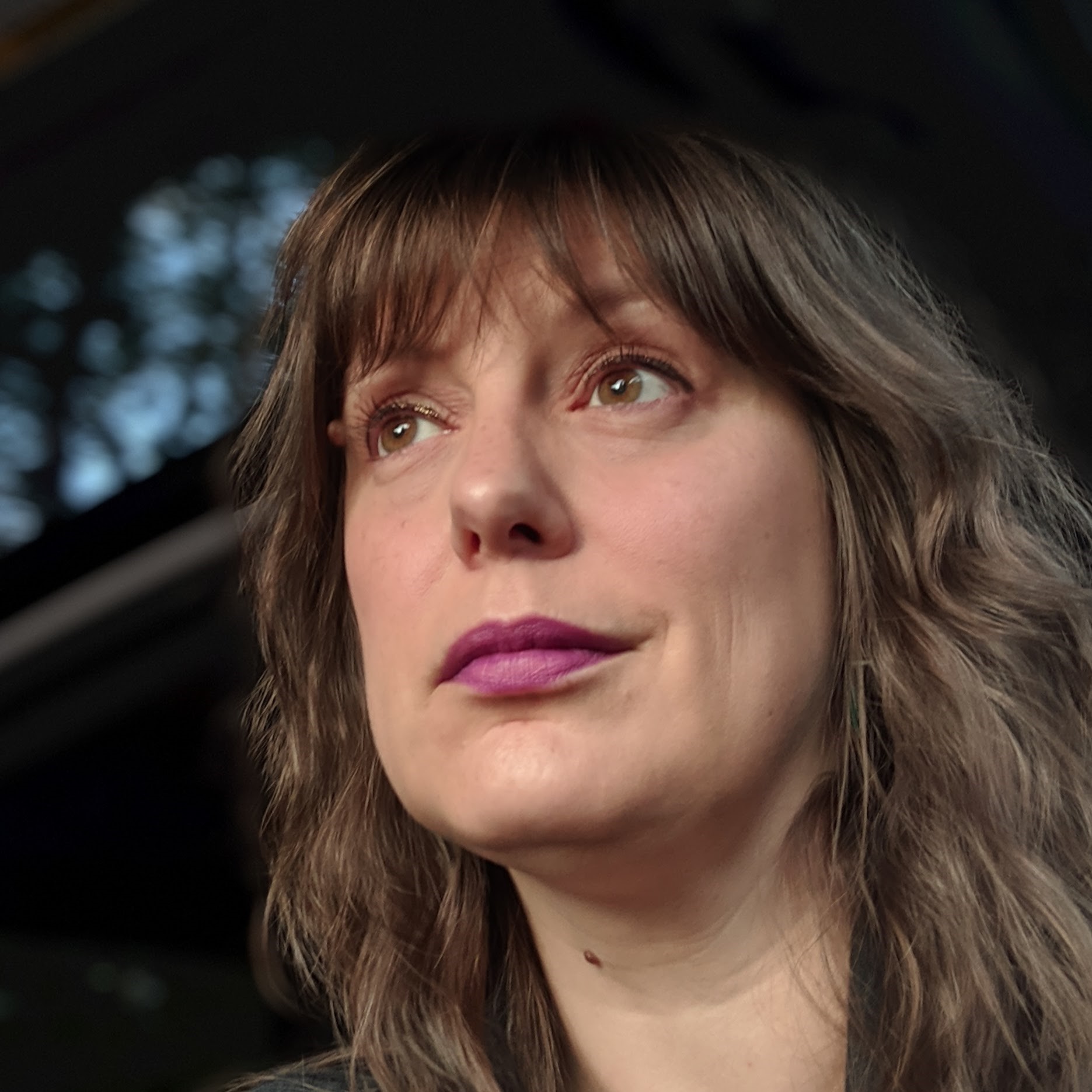 Ilana's Bio
Ilana M. Brownstein is the Director of New Work at C1, and a parent-artist specializing in new plays, social justice, and public advocacy. She is the Founding Dramaturg at Playwrights' Commons. Previously, she created the Playwriting Fellows program and Breaking Ground Festival at The Huntington; led the dramatic literature and dramaturgy curriculum at Boston University for 10 years; and has served as a freelance dramaturg for new play festivals, including The O'Neill, New Harmony, and the Kennedy Center among others. Dramaturgy with C1 includes works by Kirsten Greenidge, Jackie Sibblies Drury, Young Jean Lee, Aditi Kapil, Natsu Onoda Power, Lauren Yee, Mia Chung, Tarell Alvin McCraney, Josh Wilder, Kristoffer Diaz, A. Rey Pamatmat, Qui Nguyen, and Idris Goodwin. She is the senior dramaturg for the C1 PlayLab program, which has provided script and professional development to 60+ playwrights over 11 seasons. She is a member of the 2019 NAS Creative Community Fellows Cohort, artEquity's 2017 anti-racism facilitator cohort, and holds an MFA in Dramaturgy from Yale. Ilana has been a Kilroys nominator, served on the National Advisory Board for HowlRound, and is a two-time winner of the LMDA Elliott Hayes Award for excellence in dramaturgy. imbturgy.wordpress.com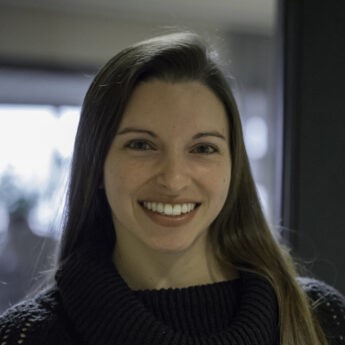 Sarah's Bio
Sarah holds a BA in Technical Theatre (Stage Management) from The University of Vermont, and the PMP certification in professional project management. She joined Company One as a stage manager in 2004 for A CLOCKWORK ORANGE, and continued on 103 WITHIN THE VEIL, THE LAST DAYS OF JUDAS ISCARIOT, and AFTER ASHLEY. She joined the full-time staff as Production Manager in 2007, and transitioned to the position of Production Supervisor in 2011, and then HR Manager in 2014. Sarah began stage managing in 1996, and has additional experience in direction, performance, lighting design, and sound design. She currently works full-time in clinical research program management at the Harvard Pilgrim Research Institute, pushes sugar on unsuspecting folks via www.TheSweeteryBoston.com, and sings with the BSO's Tanglewood Festival Chorus.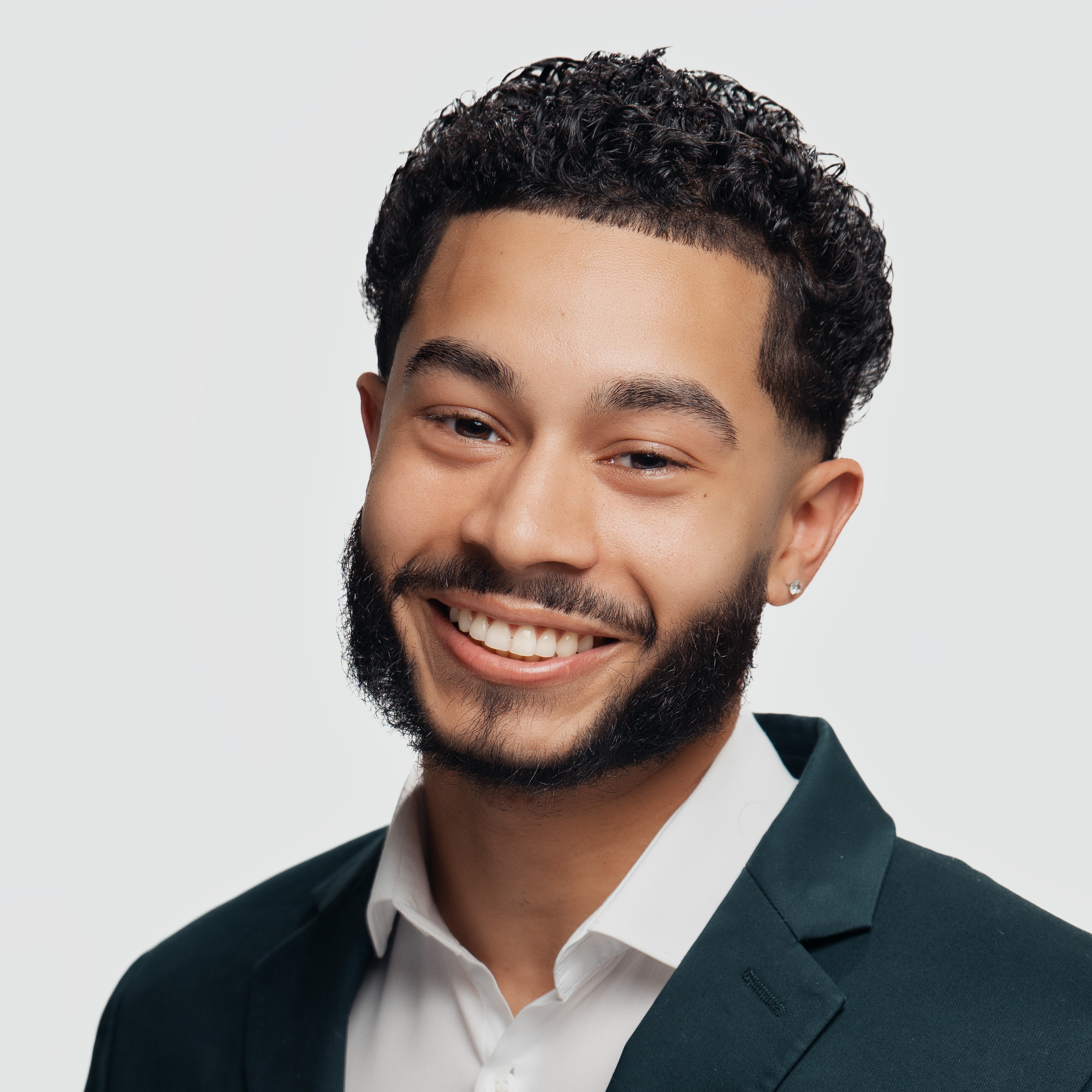 Juaquin's Bio
Juaquin Cruz is a Special Events Manager at Company One. He is a proud alum of Boston Arts Academy and Salem State University where he earned his BFA in Theatre Performance. With a concentration on Arts Management at Salem State, Juaquin was the President of Urban Arts Theatre, the only student organization that provided all artists, especially artists of color a platform to share their talent with the community. Juaquin's notable C1 productions credits include: Leftovers (2018), Vietgone (2019), can i touch it? (2022), and The Boy Who Kissed the Sky (2023). Additionally, Juaquin contributes his event production expertise to BECMA (The Black Economic Council of Massachusetts), supporting their mission to empower and uplift the Black community. With a passion for economic empowerment and community development, Juaquin has dedicated himself to supporting underrepresented communities through the intersection of business and art.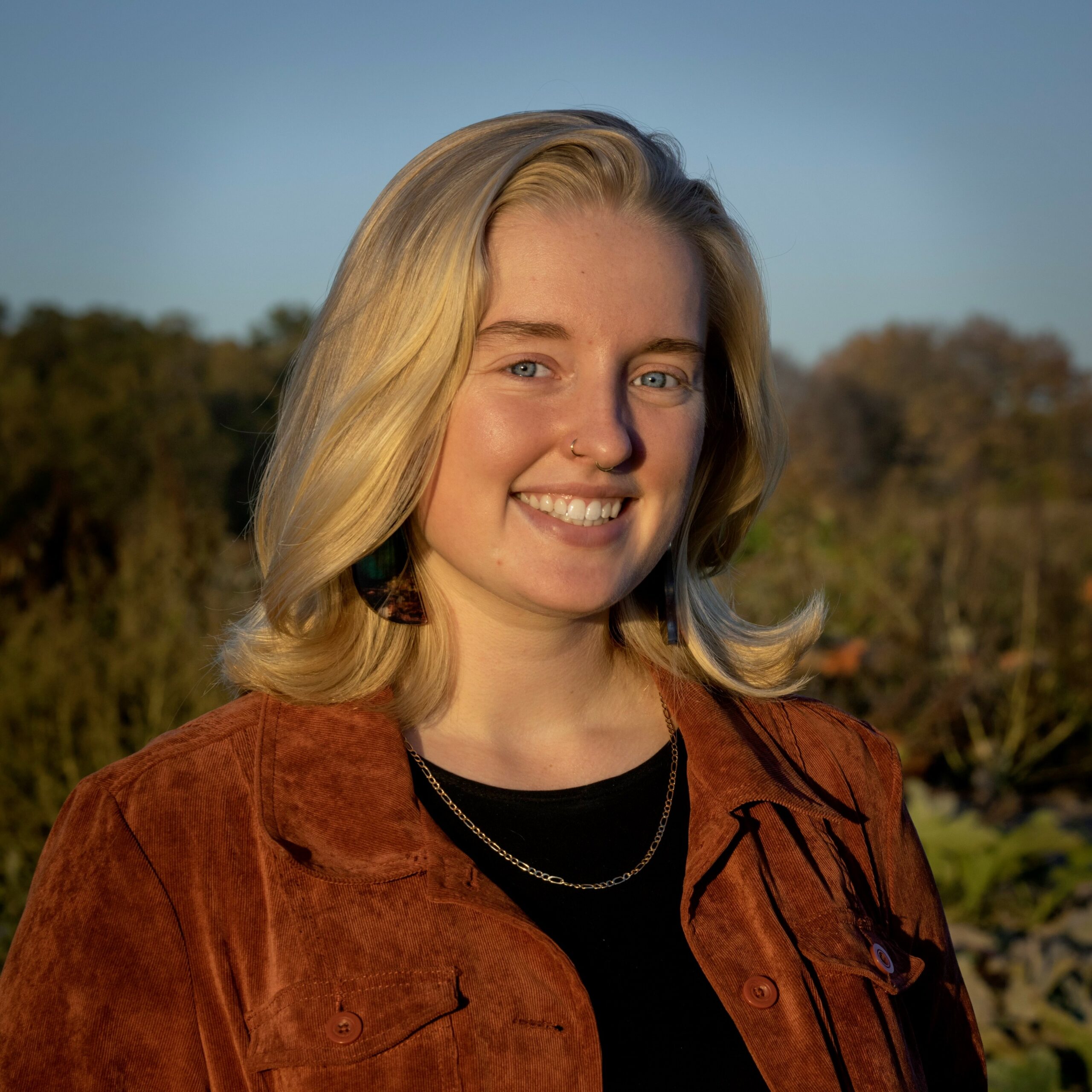 Arianna's Bio
Arianna is a multidisciplinary artist, educator, and organizer who uses the arts as a catalyst for community building and collective learning. They have worked extensively with Exposed Brick Theatre, based in their home state of Minnesota, where they most recently co-produced the Through Our Eyes new play festival. They have found joy teaching curious elementary and middle school students in a makerspace here in Massachusetts for the past three summers. During their studies at Hampshire College they organized a multidisciplinary art festival that redefined who and what belonged in the college's gallery through interactive and
collaborative
installations, and studied in Cuba to produce an artist book detailing the history of women theater directors in Havana. In addition to their own artistic practice, they are passionate about supporting other storytellers and change makers. Through their role as Connectivity Producer they are excited to help connect Boston's communities with C1's vision of making Boston a more just, equitable, and artistic space.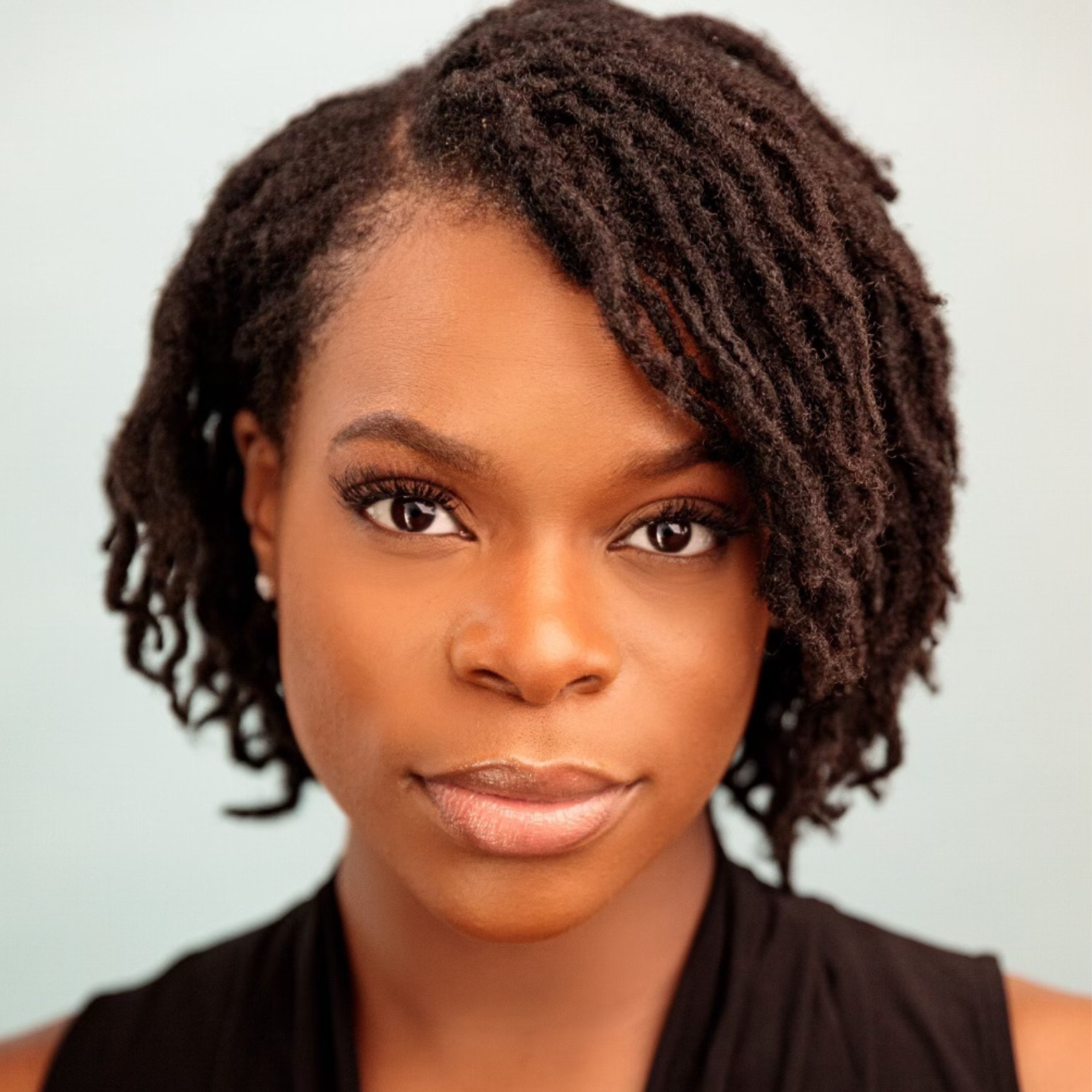 MarHadoo's Bio
An actor, arts activist, and alumna of the University of Massachusetts Amherst Theater and the British American Drama Academy, MarHadoo enjoys the freedom to heal, have fun, and build community through creative expression on stage and in films. MarHadoo continues to use her artistic passions of singing, dancing, acting, photography, and cinematography, in collaboration with others to share compelling narratives with the goal to entertain while advocating for socio economic justice, equality, inclusion, and equity for underrepresented people. It is MarHadoo's belief that producing works from a lens of education and entertainment will lead to more empathetic conversations about humanity and challenge the nuance and intersectionality in everyone's activism.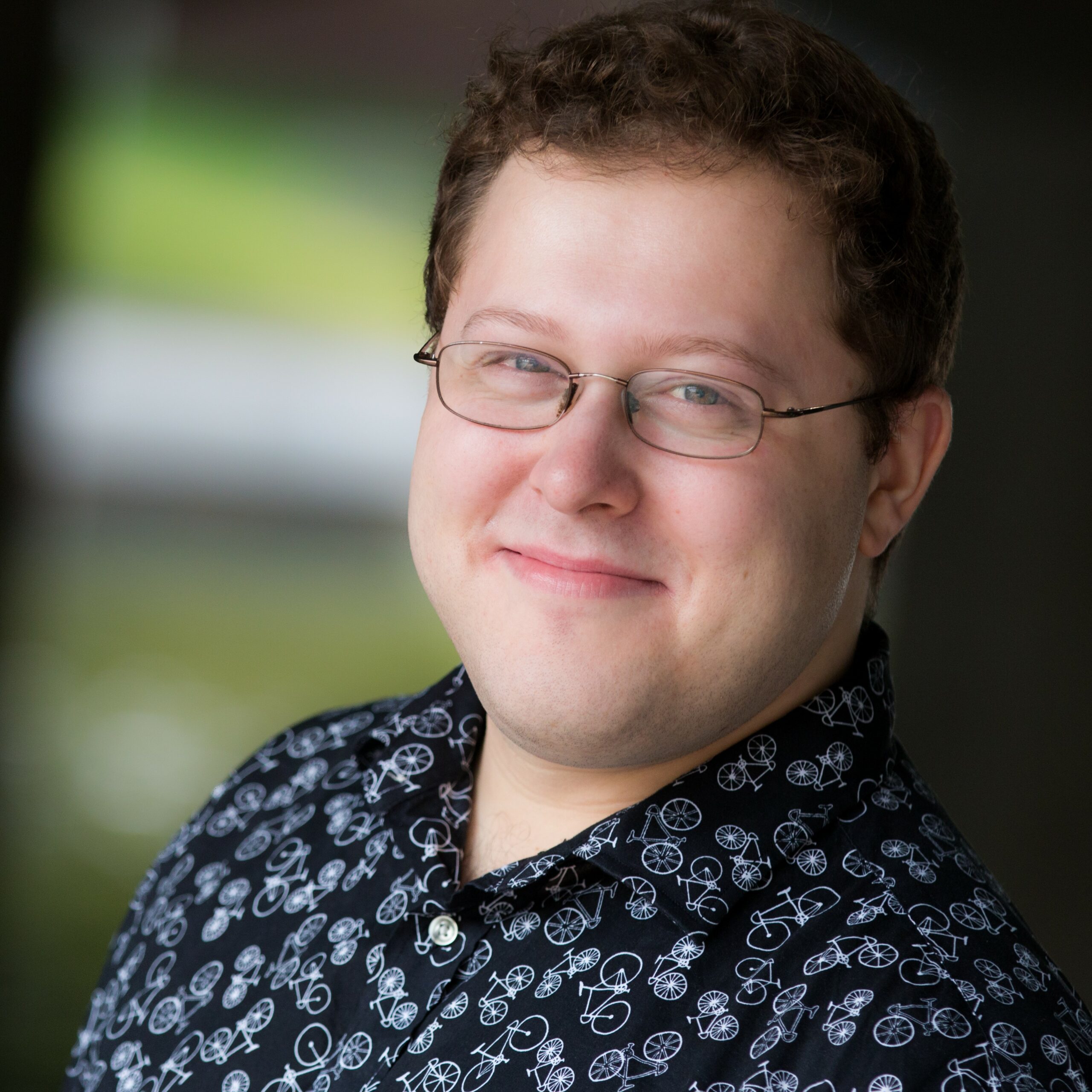 Josh's Bio
Josh Glenn-Kayden is a Boston based director and the Artistic Producer and Casting Director at Company One Theatre. Josh's work centers around new plays that help us dream our culture forward and imagine a more just world together.
Josh is currently directing and developing Break, Break by Erin Lerch with Legion Theatre Project and Artists' Theater of Boston (supported by a Live Arts Boston grant). Past directing projects include Muse by Sarah Wendy Burman (Wellesley College), Shrike by Erin Lerch (Fresh Ink Theatre), Wild Flowers by Tatiana Isabel Gil (Company One Better Future series), Visionary Futures: Science Fiction Theatre for Social Justice Movements (consisting of new plays by Phaedra Michelle Scott, M Sloth Levine, and Jaymes Sanchez) at UMass Amherst, Baltimore by Kirsten Greenidge (UMass Amherst), workshops of Walden by Amy Berryman and The Interrobangers by M Sloth Levine (UMass Play Lab), Greater Good by Kirsten Greenidge (A.R.T. & Company One, associate director), the world premiere of This Place/Displaced (Artists' Theater of Boston, ArtsFuse Best Stage Productions of 2018), and Don't Give Up the Ship by Laura Neill (Fresh Ink Theatre). Josh is also the director and co-producer of The Legion Tapes, a sci-fi podcast written by Erin Lerch.
Josh holds a BA in Drama from Tufts University and an MFA in Directing from UMass Amherst. www.joshglennkayden.com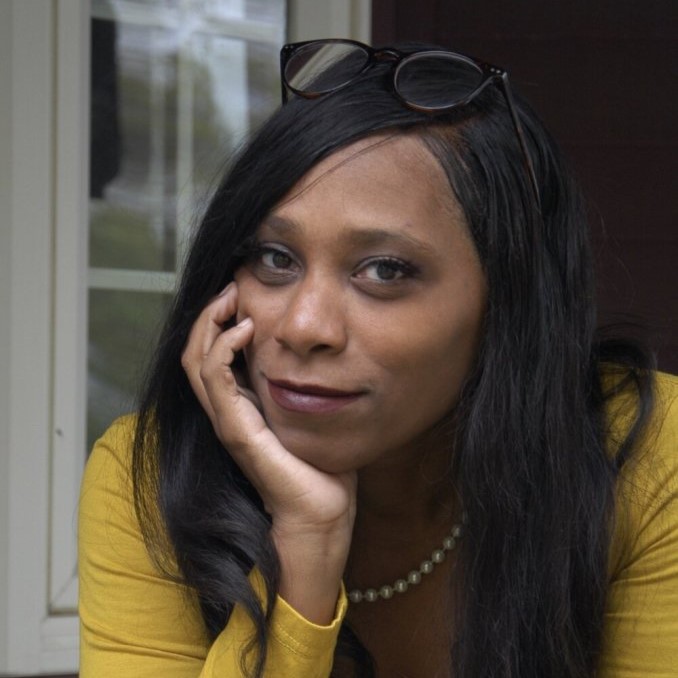 Kirsten's Bio
Kirsten Greenidge's work presents African American experiences on stage by examining the nexus of race, class, and gender. Kirsten is currently a Mellon Fellow/Howlround Artist in Residence at Company One Theatre in Boston Massachusetts, where she helps run Company One's playwriting program, PlayLab. She is the author of BALTIMORE, a commission from the Big Ten Consortium at the University of Iowa, which toured to the National Black Theatre Conference; BUD NOT BUDDY, an adaptation of the children's novel by Christopher Paul Curtis, with music by Terence Blanchard, which will be produced this winter at Metro Stage Company in St. Louis; THE LUCK OF THE IRISH (Huntington Theatre Company; LTC3); and MILK LIKE SUGAR (La Jolla Playhouse; Women's Theatre Project; Playwright's Horizons), which was nominated for a Lucille Lortel Award and received an Independent Reviewers of New England Award, and San Diego Critics Award, and an OBIE Award. She is a 2016 winner of the Roe Green Award for new plays from Cleveland Playhouse for LITTLE ROW BOAT; OR, CONJECTURE, a play about Sally Hemings, James Hemings, and Thomas Jefferson, commissioned by Yale Rep. Her play AS FAR AS A CENTURY'S REACH toured to the Edinburgh Fringe Festival in August, after being part of the Royal Exchange's B!RTH Project. She is a proud author of AUDACITY, part of Oregon Shakespeare Festival's EVERY 28 HOUR PLAYS, and she's enjoyed development experiences at Family Residency at the Space at Ryder Farm, the Huntington's Summer Play Festival, Cleveland Playhouse (as the 2016 Roe Green New Play Award recipient), The Goodman, Denver Center Theatre's New Play Summit, Sundance, Bay Area Playwrights Festival, Sundance at Ucross, and the O'Neill. Kirsten is currently working on commissions from Company One, La Jolla Playhouse, OSF's American Revolutions Project, The Goodman, and Playwrights Horizons. She is an alum of New Dramatists, and has proudly graced the Kilroys list of New Plays by women and women identified Playwrights several years running. Her play FAMILIAR, a winner of the Kennedy Center/American College Theatre Festival New Play Award, was presented by Harvard's A.R.T. Institute this winter. She is an alum of Wesleyan University, and the Playwrights Workshop at the University of Iowa. She oversees the Playwriting Program at the School of Theatre at Boston University.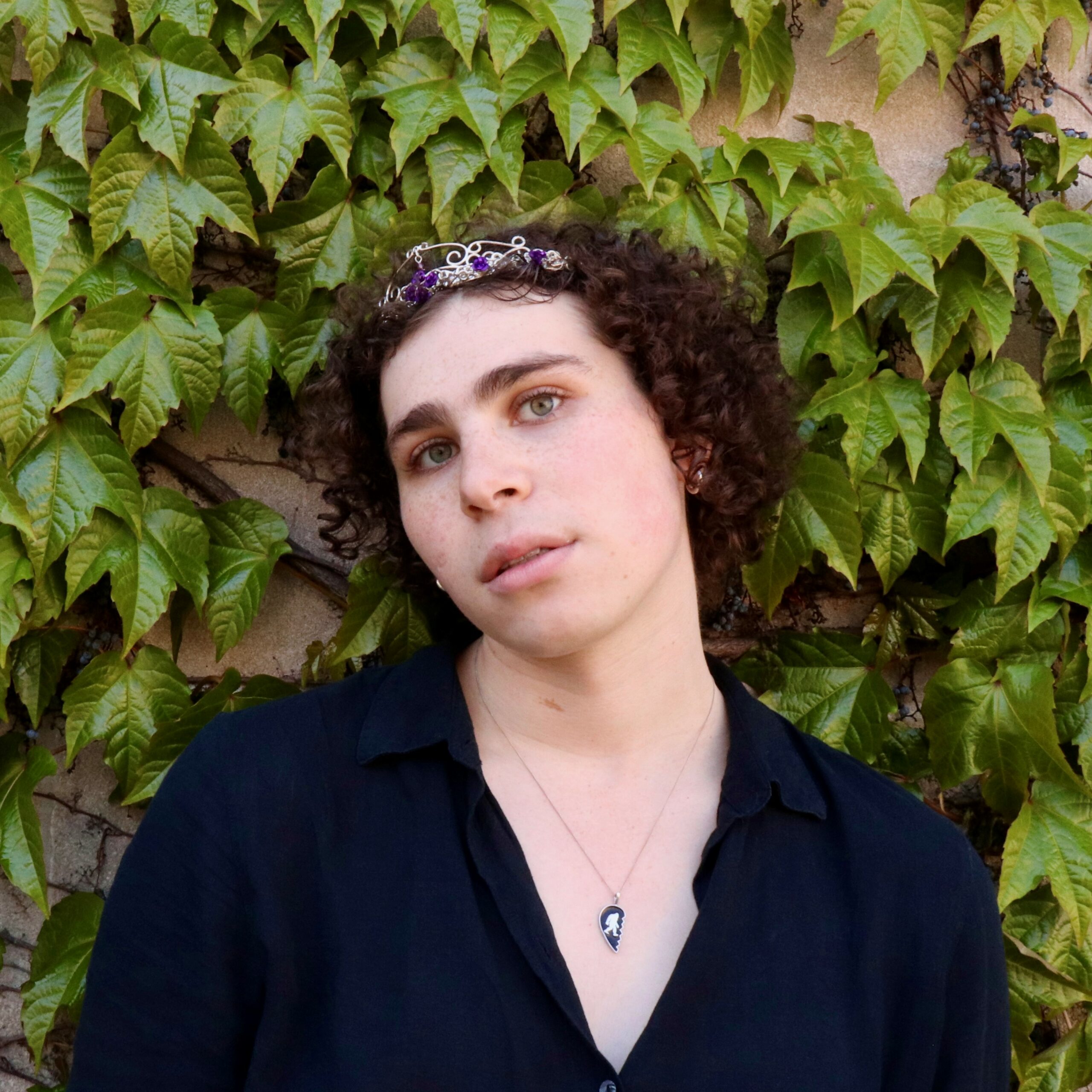 Riley's Bio
Riley Greenstein is a musician, poet, graphic designer, and community activist. Prior to joining C1, Riley has served in administration and marketing roles at Club Passim, WERS, The Kurland Agency, and other performance arts organizations in the Greater Boston area. A graduate of Emerson College with a BA in Business of Creative Enterprises, they are honored to use their skills to further C1's message of community engagement and social justice.
Outside of Company One, Riley is the guitarist and co-business manager for The Dead Friends Club.  The all-non-binary, Black-fronted rock band released their debut album Funeral Afterparty in 2021. The album, streamed nearly 10,000 times, blends elements of emo, jazz, and funk while telling stories of love, pain, and hope. They have performed at Boston Dyke March, Midway Cafe, and more.
Riley has been a member of BAGLY's Youth Leadership Committee for over a year, providing community and social support for queer and transgender youth. She lives in Boston with her girlfriend and their two cats, Georgie and Charlotte.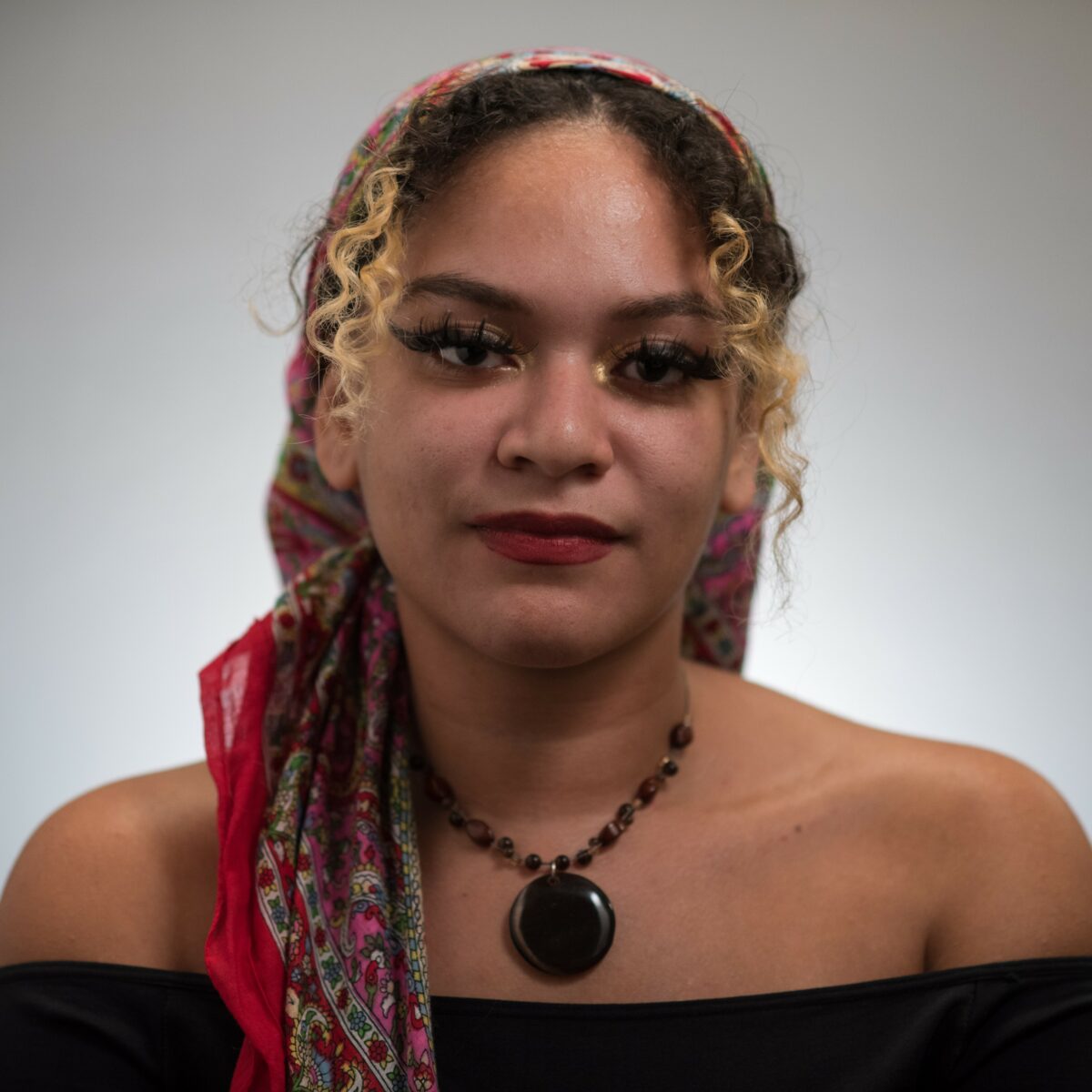 Annalise's Bio
Annalise Guidry is a theater-anthropologist – playwright, director, educator and resident artists- based in Boston with a devotion to theater as a vehicle for communion. During their time thus far, Annalise has worked through the direction and co-direction of six plays, with three being originally written works including 3 Womxn, 3 Myths (Edinburgh Fringe) and Just a Thing (Emerson College). They often lead workshops for youth across Boston and works in multiple partnerships with theaters in the Boston area. Most notably, Annalise is the Emergent Resident Artist with The Theater Offensive working on a praxis for theater as a vehicle for union. Annalise specializes in devising to amplify the voices and lived experiences of those not typically found on the main stage. Annalise's work explores the intersection between theater, anthropology and social change through a deeply loving and embodied practice.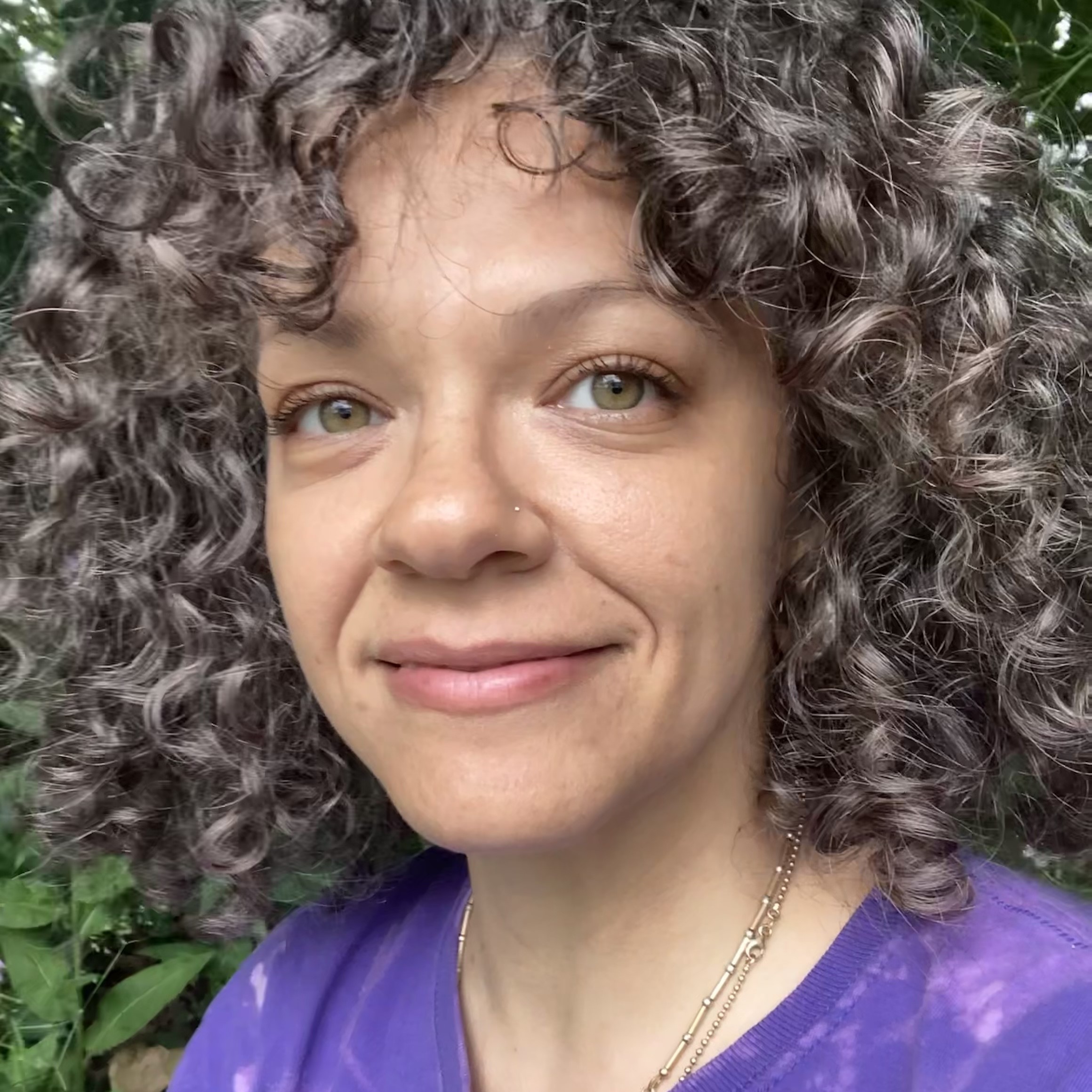 Raqael's Bio
Raqael is excited to be back in the arts education sector after many years homeschooling her children in the Colombian mountaintops of her Taino ancestral cousins. Working with Company One is a homecoming to Turtle Island and to the unceded ancestral lands of the Massachusett and Wampanoag peoples, as well as to the wonderful community that C1 brings together.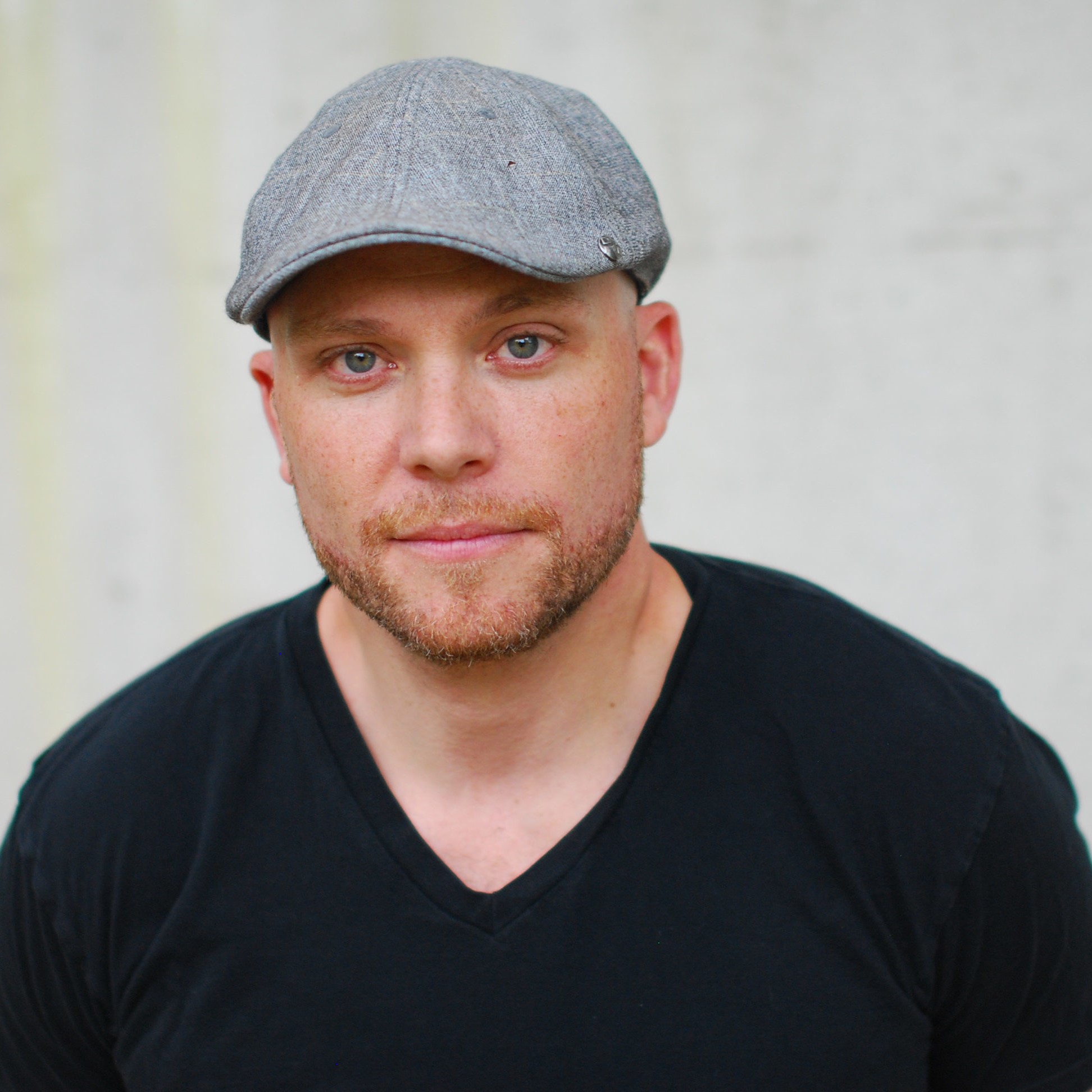 Shawn's Bio
Shawn LaCount is a co-founder of Company One Theatre in Boston, Massachusetts where he has served as Co-Executive Director & Artistic Director since 1998. Under Shawn's co-leadership, Company One Theatre has grown into a nationally recognized theatre at the intersection of art and social change, having served over 15,000 students, 100,000 audience members, and presenting over 80 productions in 21 years. The company has been called "one of the most innovative theatre companies in the country" by the American Theatre Wing.; received an Official Resolution by (then) Boston City Councilor Ayanna Pressley for "countless contributions to Boston's Art community and dedication to diversifying arts and theater in Boston."; named Boston's Best by Boston Magazine & Best of Boston by The Improper Bostonian multiple times; awarded over 30 local theatre awards for artistic achievement; three "50/50 Applause Awards" from the International Centre for Women Playwrights for C1's focus on gender parity; participation in the Theatre Communication Group's national Equity, Diversity & Inclusion Institute; a citation from The Boston Globe as one of the "12 Ideas for Making Boston more Inclusive"; selection as a Social Innovator by the Social Innovation Forum; received the TASC Social Justice Award; selected as part of the Arts Innovation Management program with Bloomberg Philanthropies; selected as a partner for the national Mellon Foundation Resident Playwright Program; named to the Barr-Klarman Massachusetts Arts Initiative; and most recently received a 2020 Modeling Equity Organization Award by Boston Cultural Council.
As a stage director, Shawn's focus has been on new play development and amplifying the stories of often marginalized communities. Recent directorial credits include the world premiere of HYPE MAN by Idris Goodwin (Elliot Norton Award, Outstanding Production); regional premieres of Jackie Sibblies Drury's REALLY; Young Jean Lee's WE'RE GONNA DIE (American Repertory Theater /Company One Theatre); A. Rey Pamatmat's EDITH CAN SHOOT THINGS AND HIT THEM (Elliot Norton Award Nominee for Outstanding Director and Outstanding Production); Annie Baker's THE FLICK (Elliot Norton Award, Outstanding Production); the world premiere of Kirsten Greenidge's SPLENDOR (IRNE Award nominee, Best New Play); the Boston premieres of BENGAL TIGER AT THE BAGHDAD ZOO by Rajiv Joseph; THE ELABORATE ENTRANCE OF CHAD DEITY by Kristoffer Diaz (Elliot Norton Award for Outstanding Director and Outstanding Production); Annie Baker's THE ALIENS (Elliot Norton Award for Outstanding Director and Outstanding Production); the world premiere of GRIMM (IRNE Award nominee for Best New Play); the Boston premiere of THE OVERWHELMING by JT Rogers (Elliot Norton Award Nominee, Outstanding Production); the Boston premiere of Haruki Murakami's AFTER THE QUAKE (Elliot Norton Award Nominee, Outstanding Production); Stephen Sondheim's ASSASSINS (IRNE nomination for Best Director and Best Musical); and the Boston premiere of Noah Haidle's MR. MARMALADE (Elliot Norton Award Nominee, Outstanding Director/Outstanding Drama). Shawn holds an MA Ed. in theatre Education from Clark University and an MFA in Directing from The University of Massachusetts, Amherst. He has taught at Emerson College, Boston Arts Academy, Huntington Theatre Company, Tufts University, Stage One and the University of Massachusetts, Amherst.
Shawn is a proud alum of ArtEquity's National Facilitator Training as well as the National Arts Strategies Chief Executive program, where he earned a certificate from Harvard Business School. Shawn holds an MA Ed. in Education from Clark University and an MFA in Theatre from The University of Massachusetts, Amherst.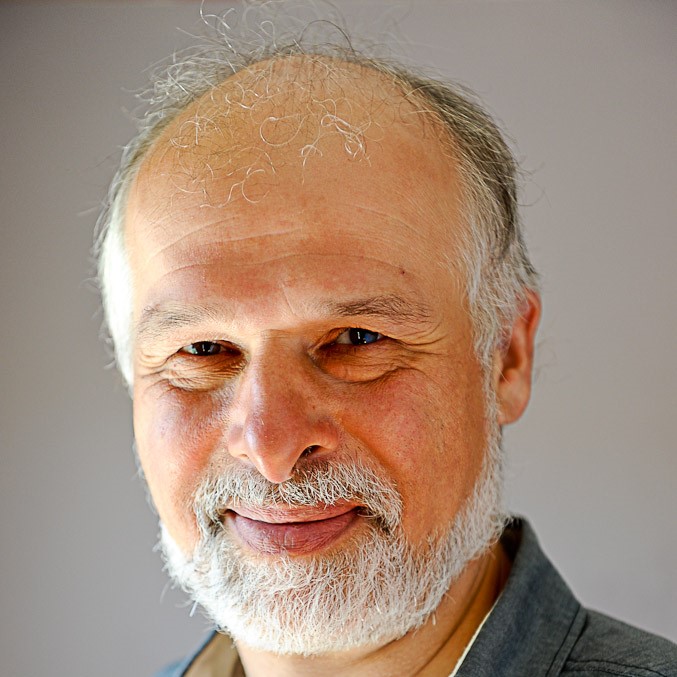 Dev's Bio
Dev Luthra trained at East 15 Acting School, London, England and at Shakespeare and Company in Lenox, MA.  Acting credits include Sorin/Seagull and Attorney/The Gaaga at Arlekin Players; Iago/Othello  at Dreamrole Players (EPC production); Antigonus, Old Shepherd, Bottom/The Winter's Tale and Midsummer Night's Dream at Bay Colony Shakespeare Company, Dance Teacher Pat/Dance Nation, Father/Brilliant Adventures and Azdak/Caucasian Chalk Circle (Apollinaire Theatre Company), Mr. Biedermann/Firebugs (Huellas Vivas), Orsino/Twelfth Night (Sun Valley Shakespeare Festival) Northumberland/Henry IV, parts 1 & 2 (Actors Shakespeare Project), M. le Comte/N. Bonaparte (Pilgrim Theatre), Leonato/Much Ado About Nothing (Public Theatre) Worcester/1 Henry IV (Palace Theatre).  Dev teaches at Wheelock Family Theatre and Company One. His courses focus on Shakespeare, devised theatre, acting, and playwrighting. He also offers residencies at schools throughout the area. He has taught acting, movement, dramatic literature and poetry at Boston College and Emerson College and at Boston University's Prison Education Program. Dev served as the Artistic Director of And Still We Rise Productions, a theatre company committed to the advocacy of the rights of people impacted by the prison system. Macbeth's Children, an adaptation of Shakespeare's play, co-written with Michael Bettencourt, won an AATE New Play award. His play Secret Asian Man is a piece focusing on the experience of being raised in two cultures. Of Anglo-Indian parentage, he has lived and worked in the Northeast since 1978.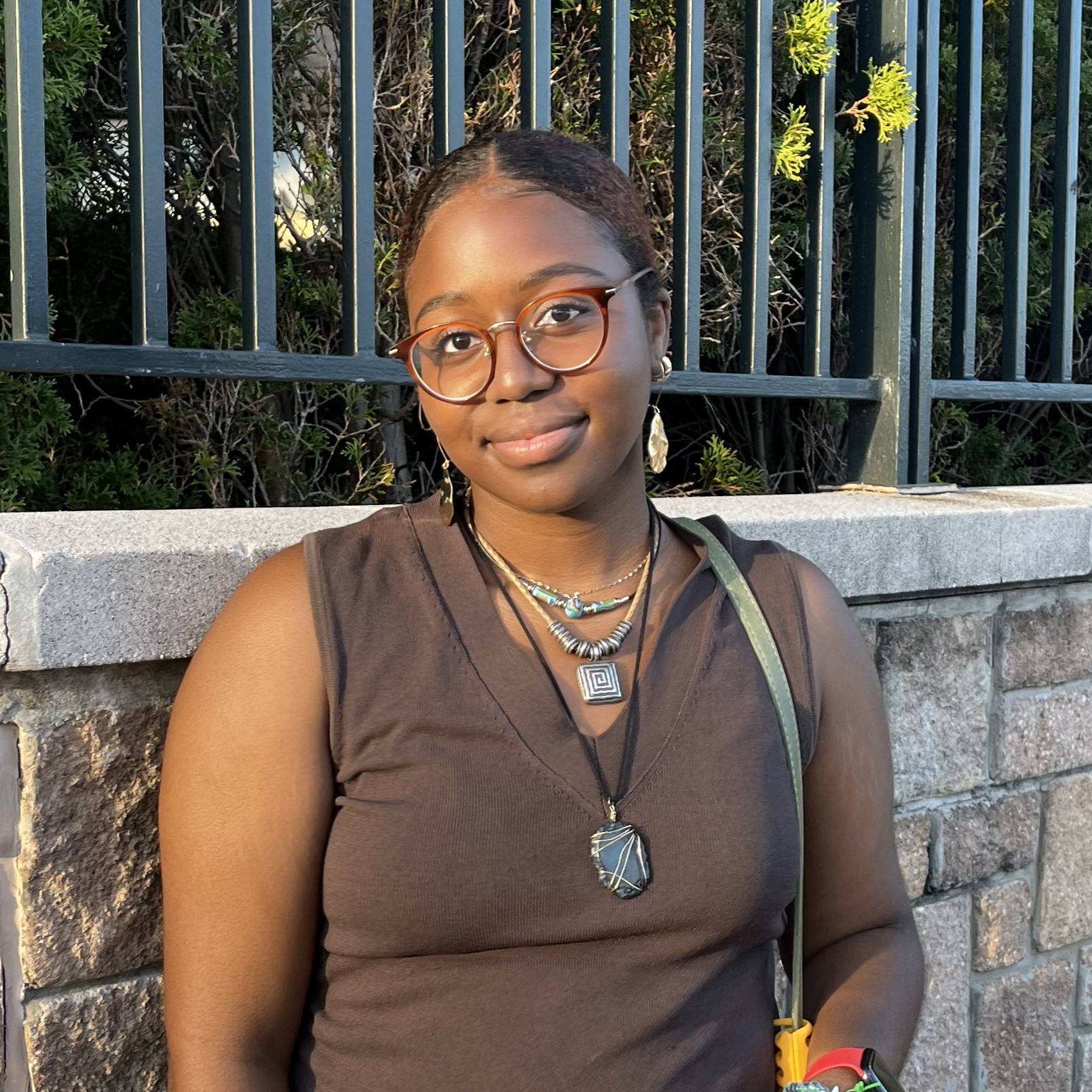 Kimstelle's Bio
Kimstelle is a Boston-based actress and playwright and joined Company One Theatre this summer as the Artistic & Production Intern! She is a third year performing arts student at Emerson College. Kimmi's work lies at the intersection of theatre arts, story-telling, and community-strengthening. As both an artist and an intern, Kimmi's focus has been on bringing under-represented stories to the stage and showcasing faces and bodies theatre has previously denied.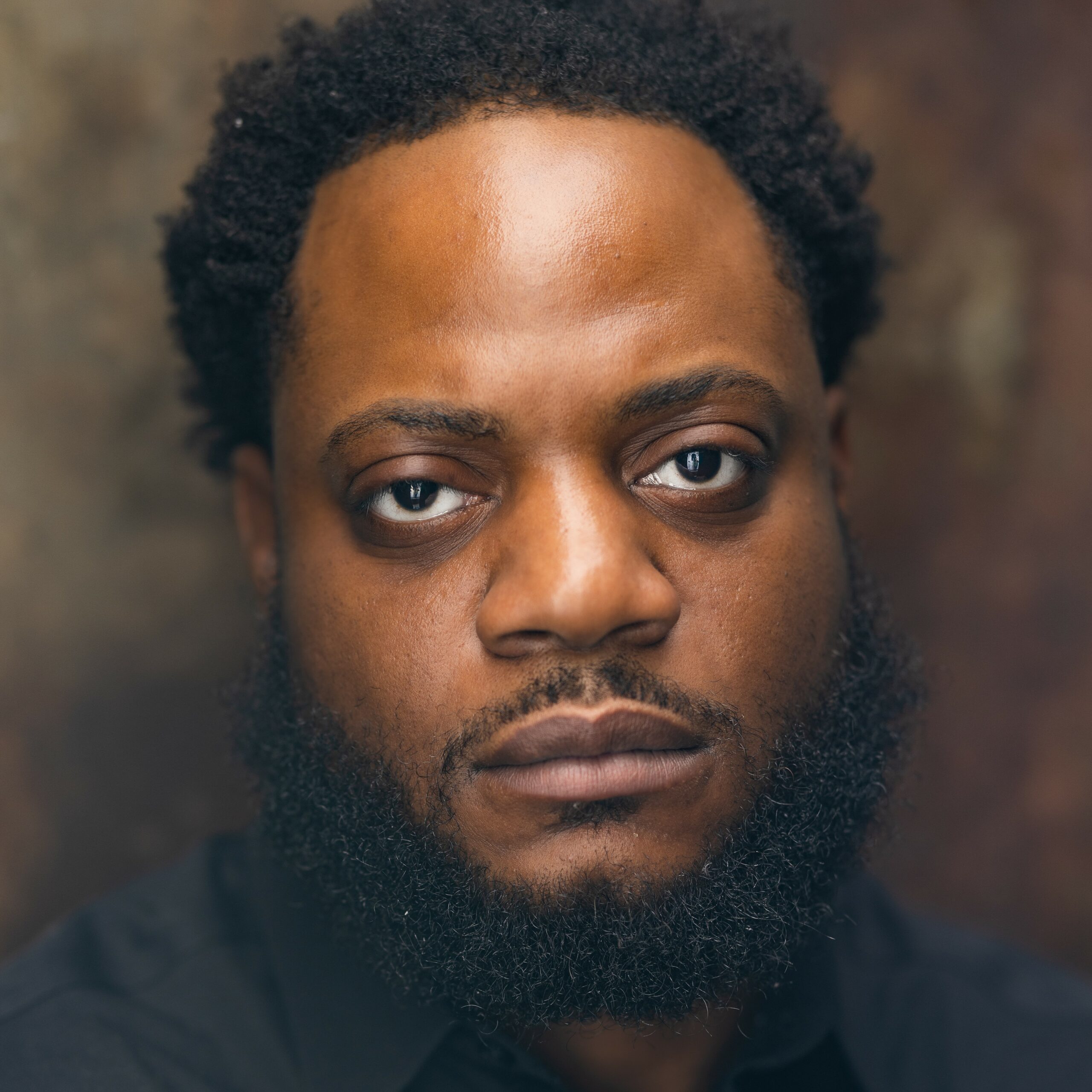 James' Bio
James Ricardo Milord is a Boston native Haitian-American actor. He earned a Norton nomination for Best Actor in his lead performance of Joe Turner's Come and Gone (Huntington Theatre) in 2023. He also appeared in the premier of K-I-S-S-I-N-G (Huntington Theater). The previous year he was seen in Common Ground Revisited (Huntington Theatre), while completing productions of Paradise Blue (Gloucester Stage) and the premier of Young Nerds of Color (Central Square Theatre). Prior to the pandemic, Mr. Milord was seen in Pipeline (WAM, Front Porch, & Central Sq. Theatre). Other credits include A Christmas Carol (Underground Railway), The Handmaid's Tale (Boston Lyric Opera), The Agitators and Cyrano (Gloucester Stage), Anna Christie and Barbecue (Lyric Stage), Akeelah and the Bee (Wheelock Family Theatre), The Good Negro, Splendor, and The Brothers Size Trilogy, (Company One). Film credits include Salem's Lot (Warner Bros. Pictures), Honest Thief (Solution Entertainment Group), Proud Mary (Screen Gems), The Brotherhood (Showtime), and a multitude of indies.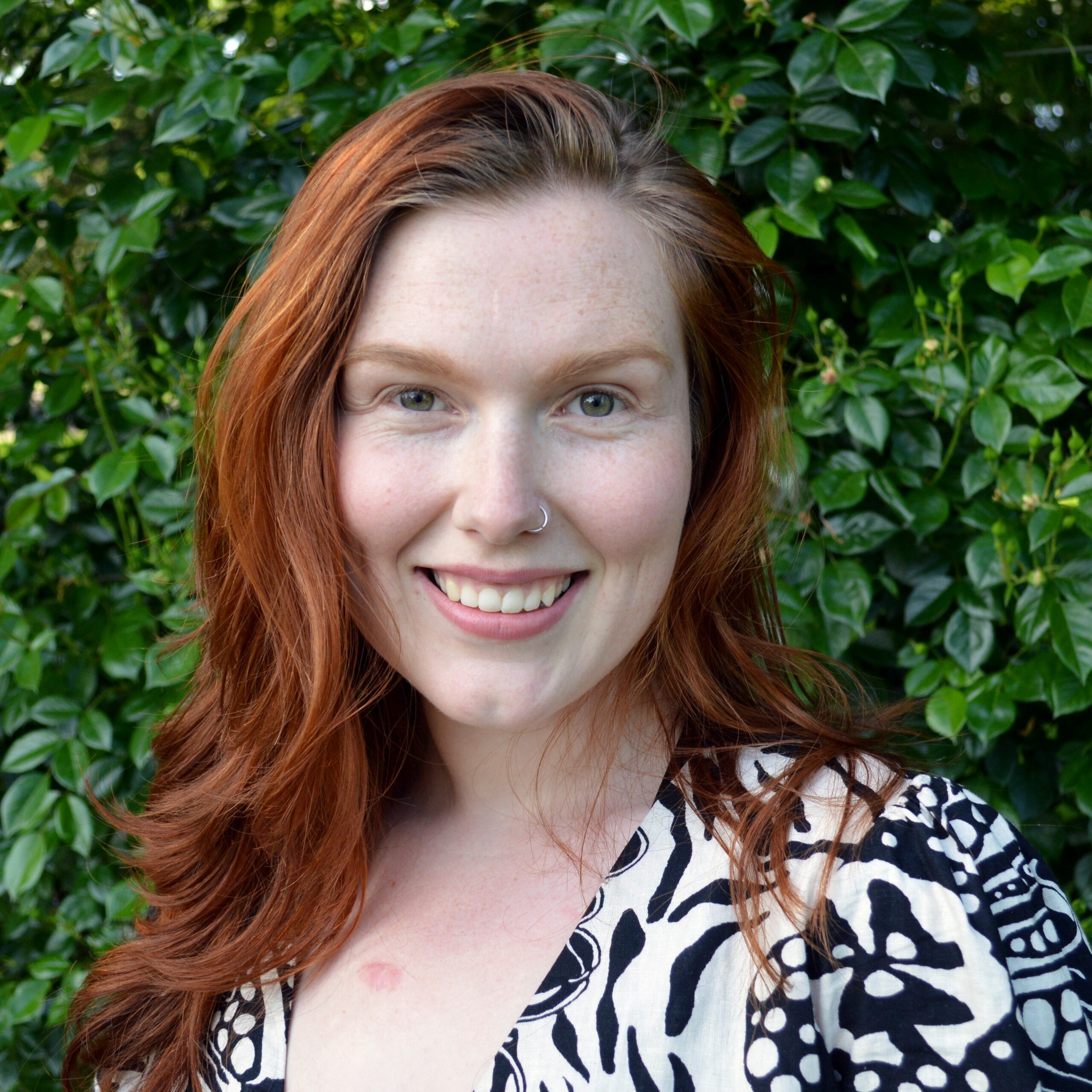 Joye's Bio
Joye Prince is a multi-hyphenate theatre artist and educator. In addition to her work with Company One, she is a Cutler Creative Producing Fellow at ArtsEmerson and is pursuing her master's degree at Emerson College. Joye's artistic and teaching methodologies are primarily rooted in Viewpoints Technique, Theatre of the Oppressed, and Drama-Based Pedagogy. Her primarily area of research and practice is in devising original theatre with high school aged youth.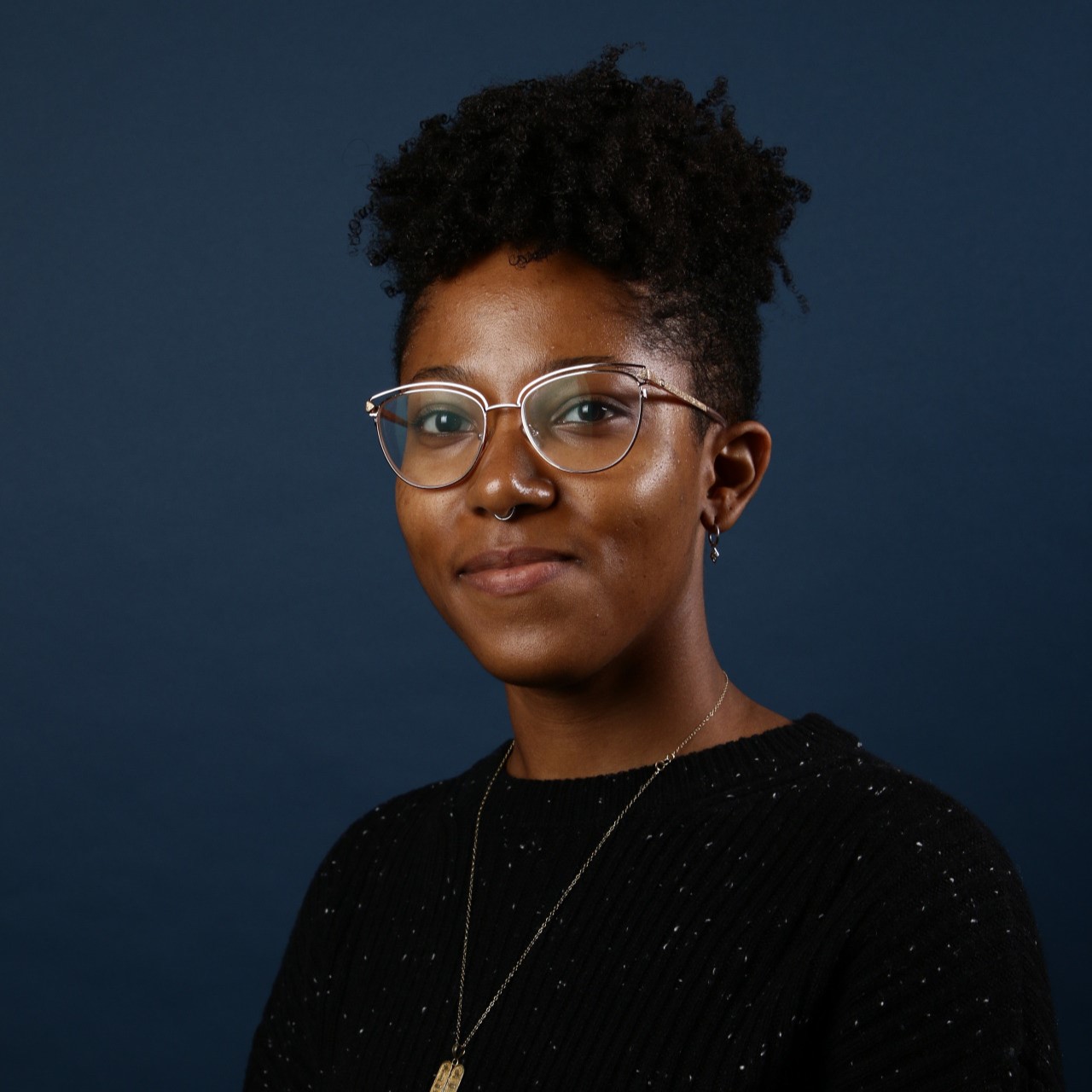 Afrikah's Bio
afrikah selah is the 2022-23 NNPN New Work Producer in Residence at Company One Theatre, and a Boston-based cultural worker with a focus on producorial dramaturgy, new play development, and arts writing. Outside of producing, collaborating, and supporting new work in development, they are a freelance writer who has written for the American Repertory Theater (A.R.T.), New England Theatre Geek, The Public Theater, and 3Views on Theater. As a cultural worker, their mission is to create intentional work that activates and bridges community action and dialogue at the intersections of identity, time and space, social change, and healing-centered engagement for artists and audiences. You can learn more about their work at itsafrikah.com.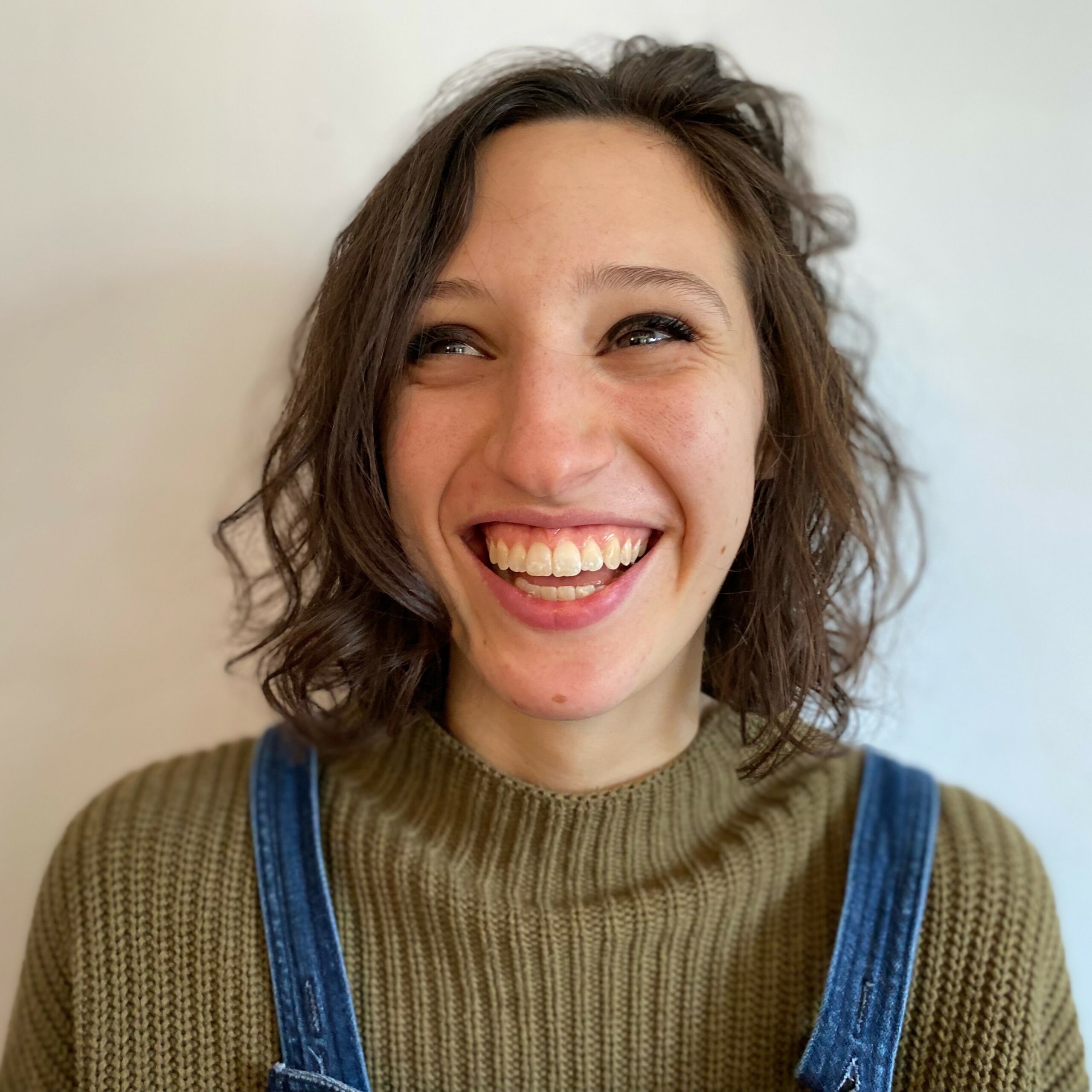 Norma's Bio
Norma Stobbe is an arts administrator and actor who received her BA from Brandeis University in Education Studies and Health: Science, Society, and Policy, with a minor in Theater. Previously, she has worked in the Berkshires at an organization focused on the intersection between arts & disability. She is excited to join Company One in shaping a Boston theater landscape marked by social change & community.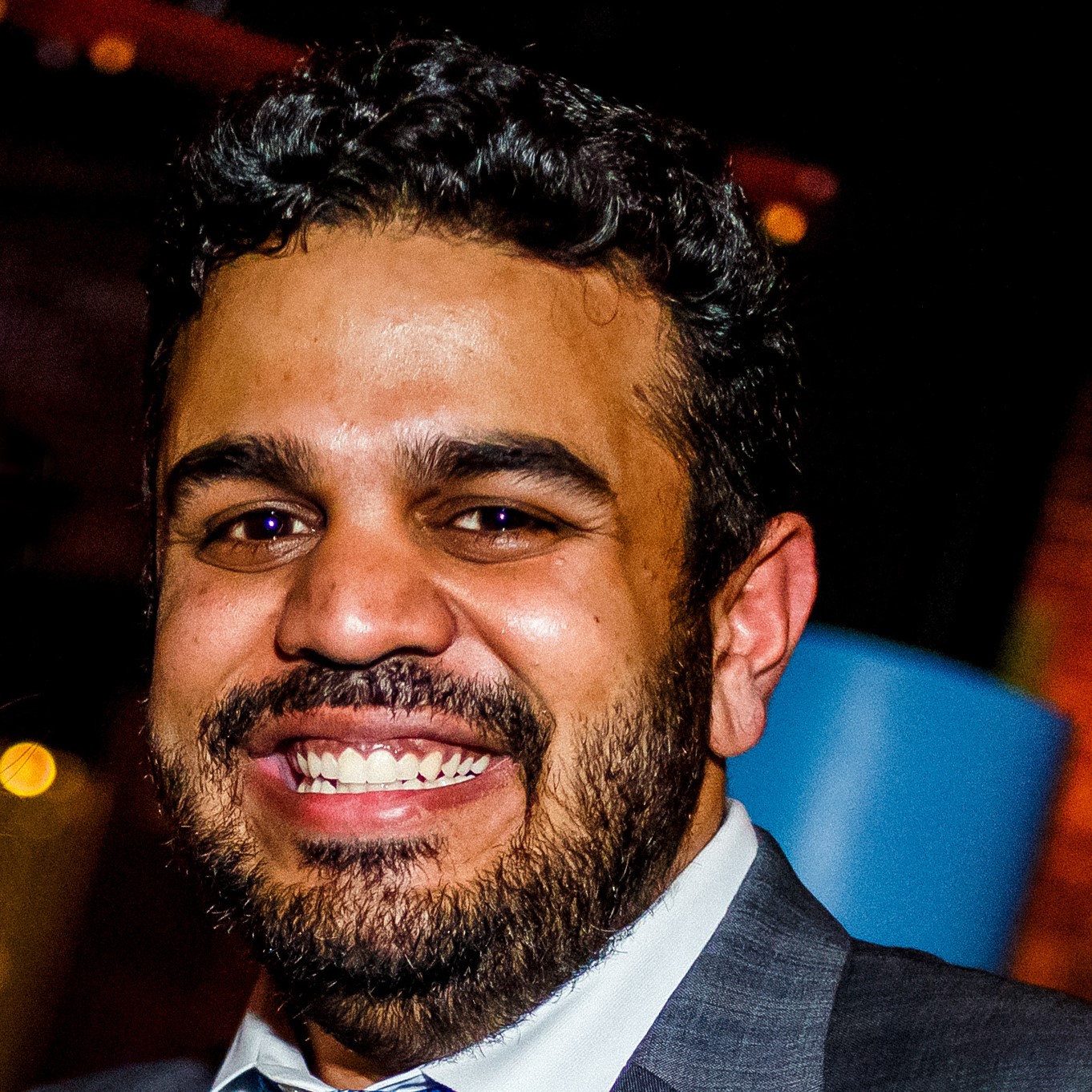 Karthik's Bio
Karthik Subramanian began his tenure at Company One Theatre in 2009. He started as a stage management intern before becoming the organization's Production Manager & Business Manager before finally being promoted to the Co-Executive Director & Managing Director. Karthik has been integral to Company One's participation in Theatre Communication Group's national Equity, Diversity, and Inclusion Institute, has served as a Mentor with ArtsBoston's Network for Arts Administrators of Color and is a steering committee member of Boston's API Arts Network. He also has a Certificate in Social Impact Management and Leadership from the Institute for NonProfit Practice at Tufts University and a certificate in Arts & Cultural Organization Management from Harvard University. He served as Policy Chair for the Boston Mayoral Election's Create the Vote Committee and was on the Small Business & Economic Subcommittee of Mayor Kim Janey's Transition Committee. Other than his work at C1, Karthik has worked extensively with Northeastern University, The Theater Offensive and Boston Chinatown Neighborhood Center's Pao Arts Center.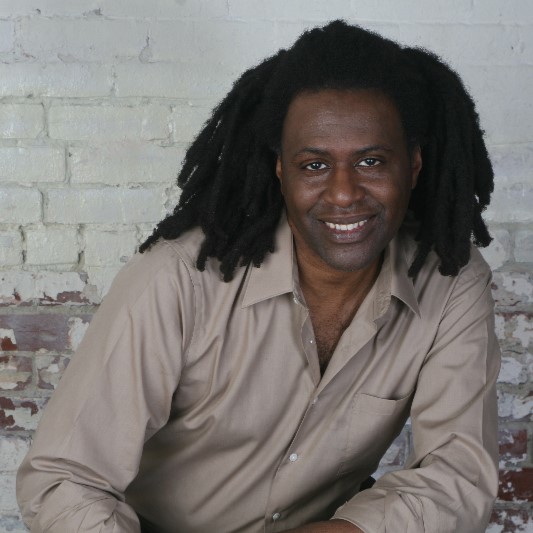 Vincent's Bio
Vincent Ernest Siders is a stage director, equity actor, producer, educator, and consultant. Currently he is the Director and Lead Instructor for the 'Ambassadors', the touring division of Youth Underground at Central Square Theater. Vincent has served as Artistic Director for two theater Companies, both in Boston: New African Company and TYG Productions -home of the Family Beef Feast Festival. Vincent has worked as director and theater educator for a number of theaters and institutions of learning including: Huntington Theater, Central Square Theater, Hibernian Hall Boston, Boston Playwrights Theater, Boston University, Emerson College, New African Company, Dance Theater Complex, Upward Bound and Boston Public Schools. As an actor, Vincent has performed throughout the East Coast. Memorable roles include but not limited to: King Shahrayar in "Arabian Nights" and Uncle Diva in "Mr g" both at Central Square Theater; Joe Bell in "Guided Tour" at Hibernian Hall in Roxbury; Tom in "The Glass Menagerie at Lyric Stage; Friar Francis in "Much Ado About Nothing" with Commonwealth Shakespeare Company; Lucius in "Jesus Hopped the A Train" with Company One; Rooftop in "Our Lady of 121st Street" with SpeakEasy Stage Company; and James in "Monticel" at Boston Playwrights' Theatre, where he played the role of Thomas Jefferson's unclaimed son. Dubbed 'a Boston Treasure' by The Boston Globe, Vincent has received: two IRNE nominations for Best Direction, two IRNE Awards for Acting, the Elliot Norton Award for Best Actor, and Boston Magazine's Best of Boston Award for best Actor.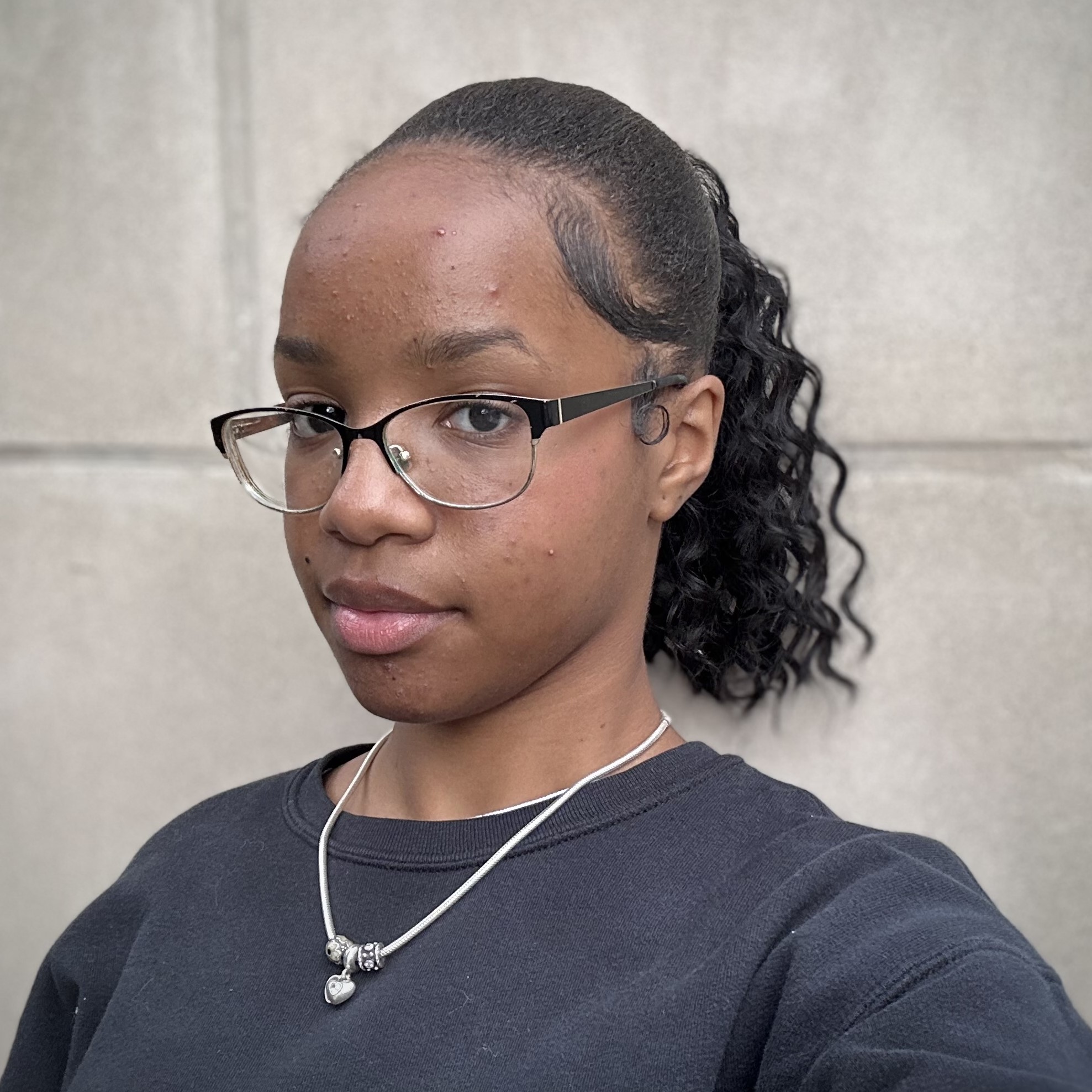 Anjunai's Bio
Aujanai is a senior at the John D. O'Bryant school, who recently joined Company One this summer as an intern. She spent her summer as a teaching assistant teaching improv to middle school aged-children and organizing a community based event in support of a Company One production, The Boy Who Kissed the Sky. Aujanai's goal while at Company One is to spread the knowledge of the Arts to fellow teens in the city of Boston.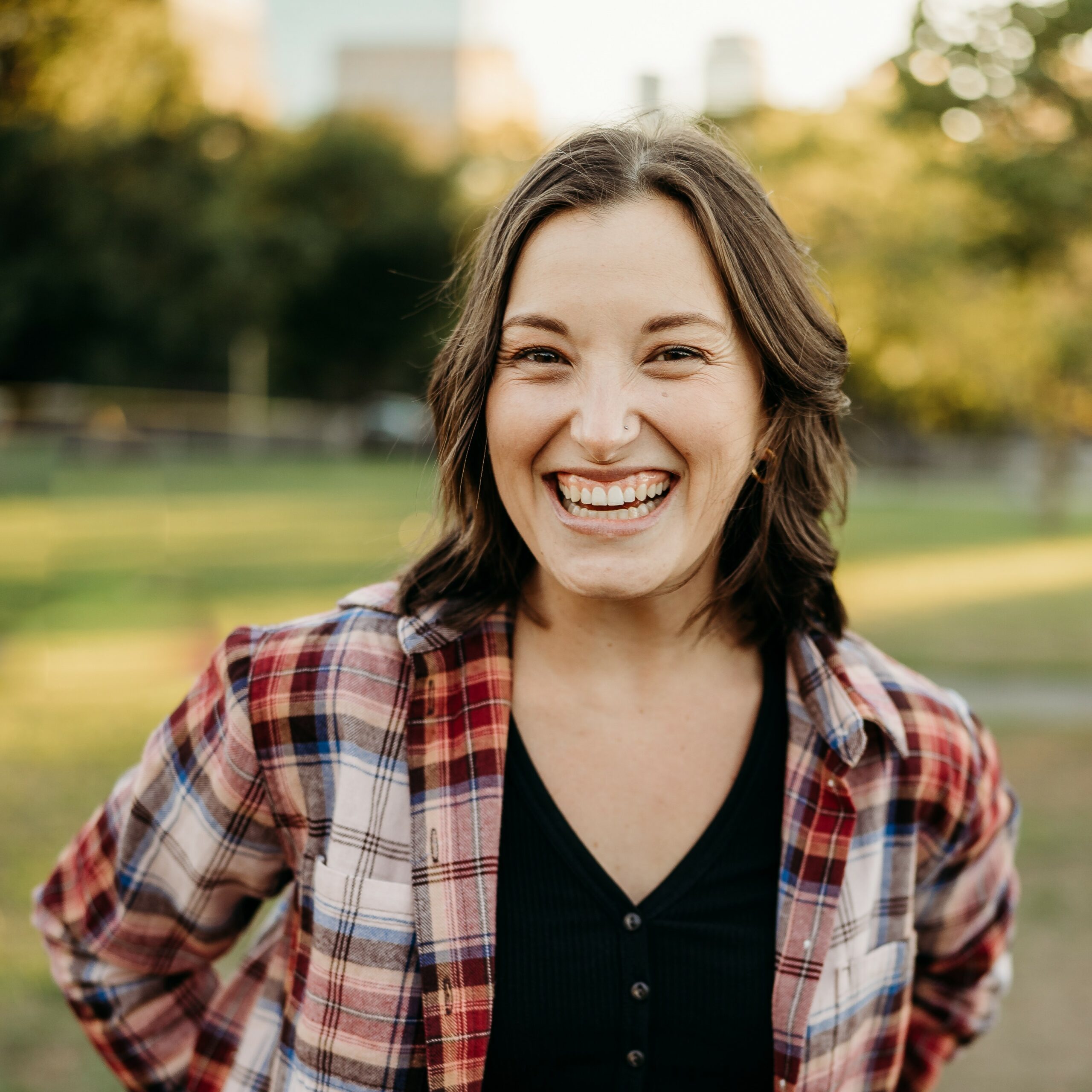 Kayla's Bio
Kayla Tomas is a Boston-based artist, educator, and dramaturg. Currently, she serves as the Educational Programs Coordinator at NEMPAC, a non-profit community music school, as well as the Community Engagement Projects Specialist at ArtsEmerson. She holds a B.A. in Theatre from Florida State University and is a current M.F.A. Candidate in Theatre Education/Applied Theatre at Emerson College. Her research and artistic focus advocates for the curricular nature of theatre in schools and communities and reimagining the ways that theatre can be used as a gateway to connect, inform and spread joy. www.kaylatomas.com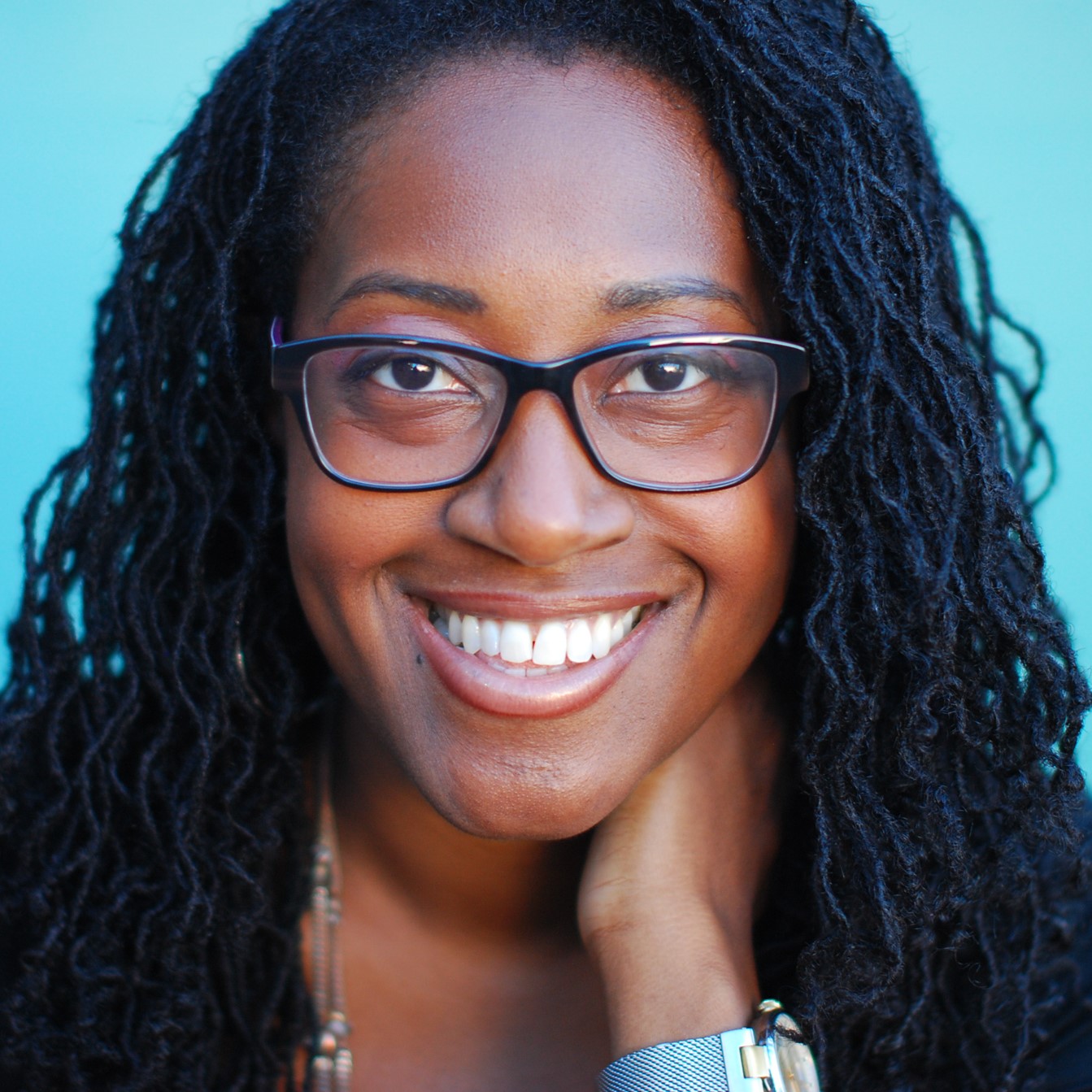 Summer's Bio
Summer L. Williams is an award-winning director and Co-Founder/Associate Artistic Director of Company One Theatre in Boston. Her most recent directing credits include Jump by Charly Evon Simpson at Everyman Theatre in Baltimore, MD,  can i touch it?, a National New Play Network Rolling World Premiere by Francisca Da Silvera at Company One Theatre, sandblasted by Charly Evon Simpson with Vineyard Theatre and WP Theater, Off-Broadway. 
Local/Regional credits: The Arboretum Experience at American Repertory Theater (A.R.T), Daddy Issues at Salt Lake City Acting Company New Play Sounding Series, the Digital World Premiere of Downtown Crossing at Company One Theatre, Wolf Play at Company One Theatre, School Girls, or The African Mean Girls Play at SpeakEasy Stage Company, Miss You Like Hell with Company One Theatre and OBERON at American Repertory Theater, the World Premiere of Leftovers at Company One Theatre, Wig Out! with Company One and OBERON at A.R.T.; Smart People at Kitchen Theatre Company in Ithaca, NY and Geva Theater in Rochester, NY; Barbecue at Lyric Stage Company of Boston—Winner of the 2018 Elliot Norton Award for Outstanding Director; Revolt. She Said. Revolt Again. at Company One Theatre; Bootycandy at SpeakEasy Stage Company; An Octoroon and Colossal with Company One Theatre—Winner of the 2016 Elliot Norton Award for Outstanding Director for both productions. Intimate Apparel at Lyric Stage Company of Boston; Shiv as a part of The Displaced Hindu Gods Trilogy; Shelter of Last Resort by Miranda Craigwell as a part of XX PlayLab 2014; the New England Premiere of Jackie Sibblies Drury's We Are Proud To Present A Presentation About The Herero Of Namibia, Formerly Known As Southwest Africa From The German Sudwestafrika Between The Years 1884-1915; Idris Goodwin's How We Got On; Lynn Nottage's By The Way, Meet Vera Stark at the Lyric Stage Company of Boston; The Brothers Size and Marcus; Or The Secret Of Sweet as part of The Brother/Sister Plays (2012 Elliot Norton Award nominated for Outstanding Production and winner of the 2012 IRNE Award for Best Play); Neighbors, Grimm; The Good Negro; Voyeurs De Venus (Winner of 2009 Elliot Norton Award for Outstanding Director); The Bluest Eye (IRNE and Elliot Norton Award nominated); The Last Days Of Judas Iscariot; Spell #7 (IRNE nominated); Jesus Hopped The A Train (2004 Elliot Norton Award for Best Fringe Production); and Twilight: Los Angeles 1992 (IRNE nominated).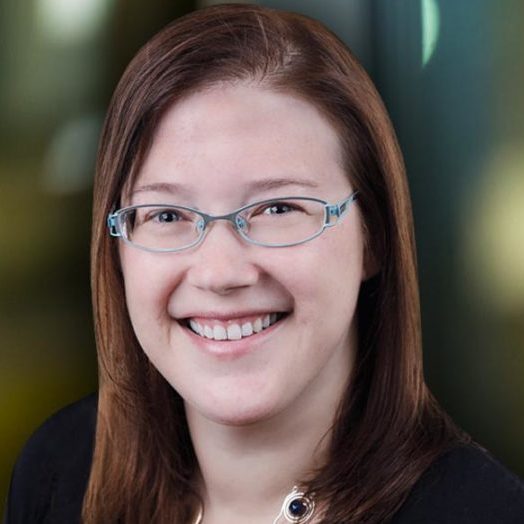 Sasha's Bio
Sasha Abby VanDerzee has been involved with Company One since its beginning, but officially joined the staff and Board of Directors in 2000. She was the Board President from 2016-2022, and she now serves as the Board President Emeritus. She attended Clark University, where she met the founders, and has a Doctorate in Organizational Leadership & Communication from Northeastern University. She currently oversees Boston Saves, the Children's Savings Account program that is implemented by The City of Boston.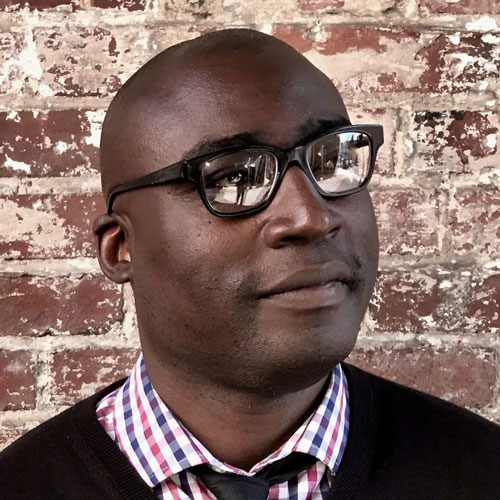 John's Bio
John Oluwole ADEkoje is a graduate of Humboldt State University with a MFA in dramatic writing and an MA in film production. He is national award winner of the Kennedy Center: ACTF-Lorraine Hansberry playwriting award for the play Streethawker as well as the 2006 Roxbury Film Festival's Award for Emerging local Filmmaker for the documentary Street Soldiers, which shown at Le Festival du Film Panafricain (Cannes) and Festival des Films du Monde (Montréal). He is currently the playwright-in-residence at Company One and an Affiliate Artist at the Providence Black Repertory Theatre. He teaches Theatre at Boston Arts Academy.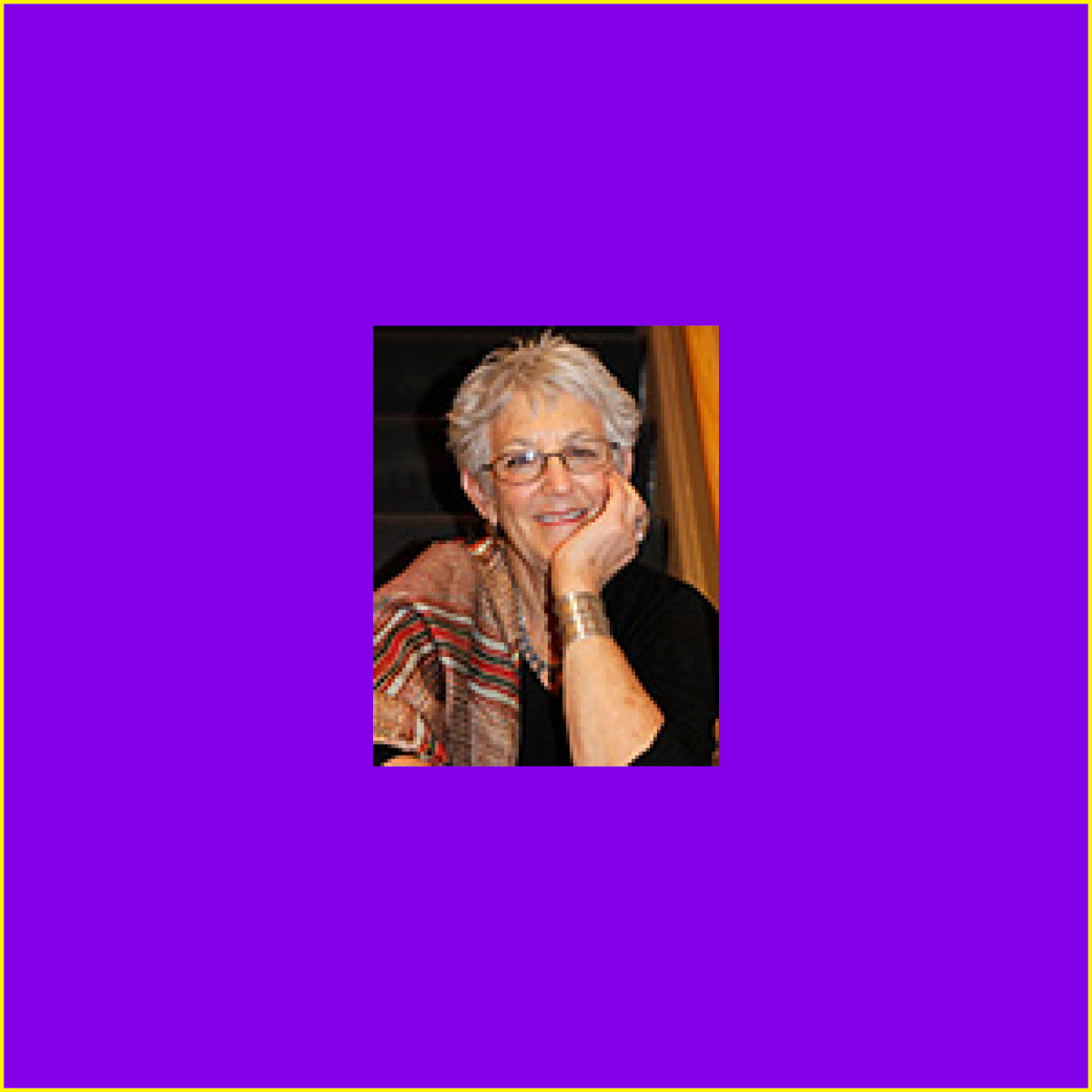 Phyllis Bretholtz
Board Member
she/her
Phyllis' Bio
After almost thirty years of teaching English at Cambridge Rindge and Latin School, Phyllis left to begin her next career as both an educational consultant and a photographer. While there are many photography projects she has been involved in over these twenty five years, there are a few that have captured her major interest. The longest standing project is the documentation of the Antrim Street annual block party. For almost thirty years, she has set a goal of creating a strong visual record of all her neighbors, in portraits and family groups at the annual block party. This then led to taking portraits and neighborhood street scenes for the recently published From the Heart of Cambridge: The Longfellow Oral History Project (2011). Second in longevity is her documentation of the Boston Arts Academy. Since the school opened in August of 1998 – 2020, she was the visual archivist, capturing major events and creating idiosyncratic senior portraits. She has photographed weddings and bar mitzvah's, events for the Cambridge Arts Council and the Cambridge Women's Commission, a two and a half year record of the earliest construction of North Point in East Cambridge, and most recently, a project to document the City of Cambridge in all of the major squares and main streets from the spring of 2009 – December 2011. In addition, she has photographed special events like the Company One celebration of Lydia Diamond, created both theater and business professional head shots and is currently documenting a series of collaborations between a visiting artist and middle school teachers in the Cambridge public schools. She has been a Commissioner on both the Cambridge Arts Council and the Cambridge Women's Commission, a member of the Board of Advocates of Boston Arts Academy, is involved in very local Cambridge politics and at least one international political project, the Cambridge-Bethlehem People to People Project. She was a founding member of the Inman Square Neighborhood Association.
However, her current abiding passions are her photography, with her camera virtually an extension of her being, and her commitment to the vitality of Company One as the most edgy, dynamic and socially responsible theater company in Boston.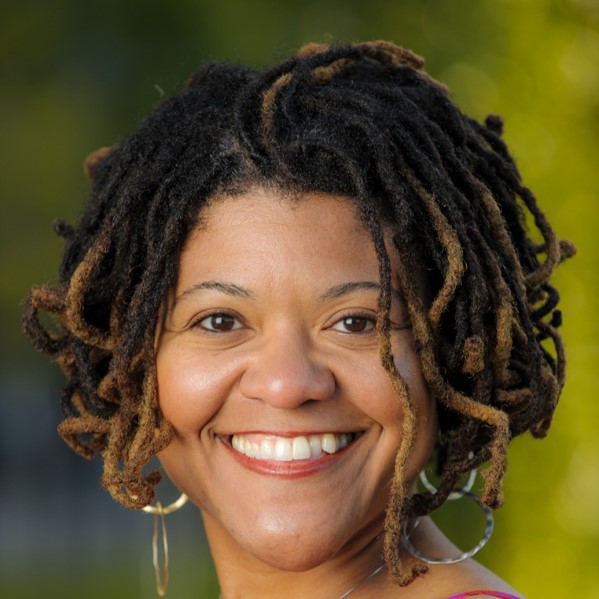 Nicole Gilmore
Board President
she/her
Nicole's Bio
Innovator. Entrepreneur. Educator. Nicole is Director of Development at MITRE Corporation where she creates enterprise level strategy for learning and growth. Nicole previously led strategy and operations for the New England Venture Capital Association's Hack.Diversity. Before joining the NEVCA, Nicole built Boston based startup – Savanna Technologies. Nicole steered the company through the MassChallenge, Boston accelerator and as an Alumni In Residence, Nicole was Chair of the Women Founder's Network. Prior to joining Savanna, she worked as a strategy consultant and has extensive experience in healthcare and finance. She enjoys teaching Economics at Harvard College and previously taught at the United States Military Academy at West Point. Nicole is a contributing author to a book on personal finance and has authored research on economic development in conflict environments. Nicole was also recently appointed as a Civilian Aide to the Secretary of the Army for the state of Massachusetts. Nicole is a graduate of Tuskegee University and holds an MBA from the Kellogg Graduate School.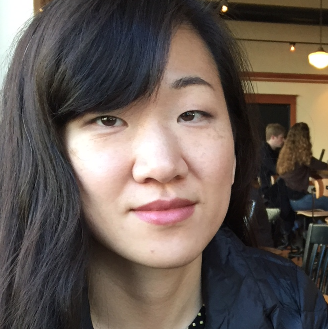 Ju Yon's Bio
Ju Yon Kim is Professor of English at Harvard University. Her research and teaching interests include Asian American literature and performance; modern and contemporary American theater and drama; and cross-­racial and intercultural performance. She is the author of The Racial Mundane: Asian American Performance and the Embodied Everyday (NYU Press, 2015), which received the 2016 Lois P. Rudnick Book Prize from the New England American Studies Association for best book in American studies published in 2015 by a New England area scholar. Her articles have appeared in Theatre Journal, Modern Drama, The Journal of Transnational American Studies, Modernism/modernity, Theatre Survey, and the Journal of Asian American Studies. She is currently working on a second book project on suspicion and performance.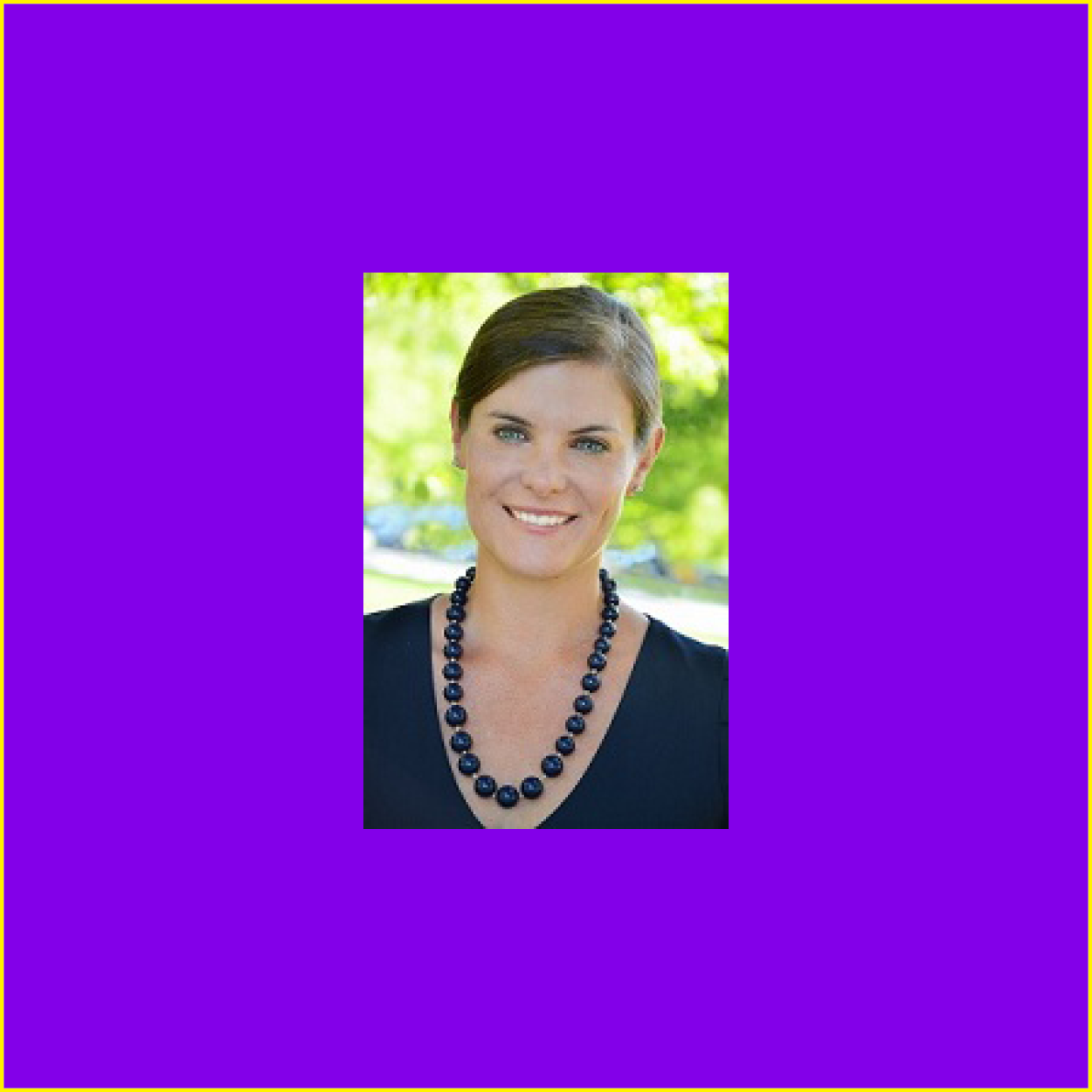 Sarah Lee
Board Member
she/her
Sarah's Bio
Sarah Lee is an experienced strategist, facilitator, and evaluator for the nonprofit and philanthropic sectors. She started Sarah Lee Consulting in early 2019 to help nonprofit organizations, grantmakers, and public agencies strengthen their work in partnership with their constituents, by clearly articulating their goals, designing programs for impact, and rigorously assessing what they do. Previously, Sarah spent fourteen years at Slover Linett Audience Research, a social research & evaluation firm that serves the arts & culture sector, most recently serving as the firm's President. While there, Sarah directed work with Carnegie Hall, Goodman Theatre, the James Irvine Foundation, the John D. and Catherine T. MacArthur Foundation, the Illinois Arts Council, the Museum of Fine Arts Houston, and Smithsonian's National Museum of Natural History, among others. She also authored several studies about organizational change, capacity-building, and community engagement in the nonprofit sector. She earned a BA in government from Harvard University and completed doctoral coursework at the University of Chicago's Harris School of Public Policy, where she also earned a master's degree. In addition to Company One, Sarah currently chairs the board of ArtsBoston.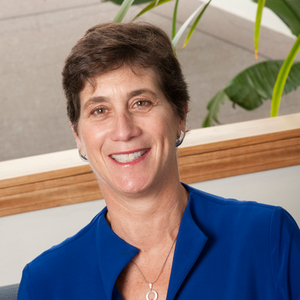 Linda Nathan, EdD
Vice President
she/her
Linda's Bio
Linda  is an Adjunct Lecturer at the Harvard Graduate School of Education and Cambridge College, Puerto Rico, where she teaches courses in school design, school observation and organizational structures. She also serves as a senior fellow for High Tech High Graduate School of Education. She founded, co-founded and led three schools in the Boston Public Schools (Tobin Bilingual Middle School for the Arts, Fenway High School, Boston Arts Academy). She also founded three distinct non-profits (El Pueblo Nuevo, Center for Collaborative Education and Center for Artistry and Scholarship) and was co-founder and co-director of Perrone Sizer Institute for Creative Leadership, a year-long graduate certificate program that develops innovative leaders who integrate education, artistic, and community-based resources to transform the lives of youth and families. As an experienced leader in education, Linda mentors and coaches teachers and principals, and consults nationally and internationally on issues of educational reform, leadership, teaching with a commitment to racial justice and equity, and the critical role of arts and creativity in schools. Linda is also the author of  two widely praised books: The Hardest Questions Aren't on the Test and When Grit Isn't Enough. Her newest book, co -edited with two of her former graduate students, is about to be published as open access, Building Democratic Schools and Learning Environments: A Global Perspective. Linda blogs about many of these issues at www.lindanathan.com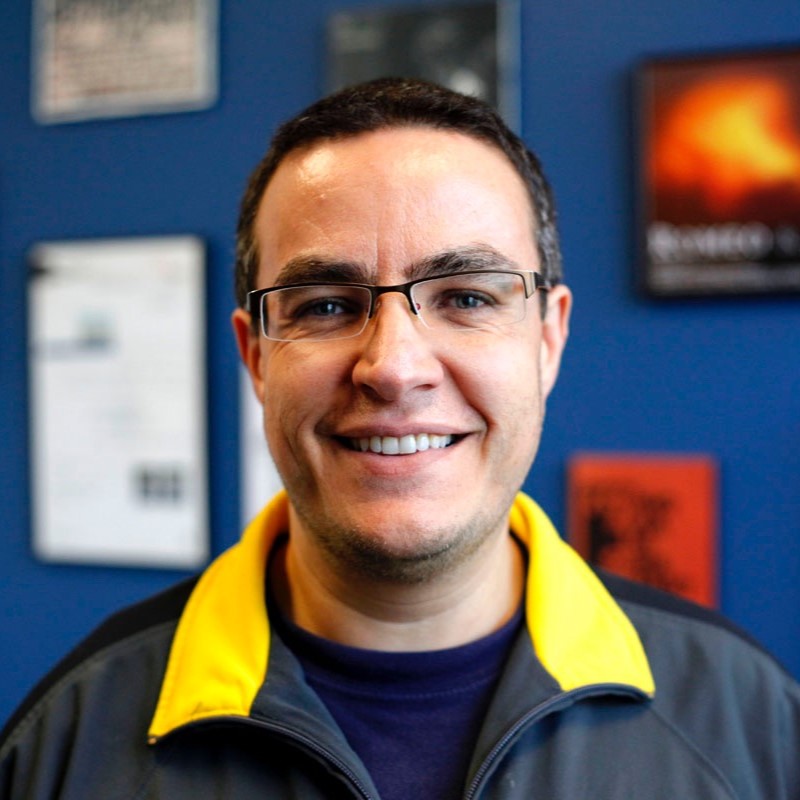 Antonio Ocampo-Guzman
Board Member
Antonio's Bio
Antonio Ocampo-Guzman is an actor, director, and theatre teacher originally from Bogotá, Colombia. He is an Associate Professor and Chair of the Department of Theatre at Northeastern University. Antonio trained as an actor with the Teatro Libre de Bogotá; after further studies in voice and physical theater in England, he spent three years as an actor and an artist-manager at Shakespeare & Company in Lenox, Massachusetts. In 1998, Antonio completed his training with renowned Master Teacher Kristin Linklater (author of Freeing the Natural Voice). He adapted this popular practice into Spanish and the National Autonomous University of Mexico (UNAM), the largest university in Latin America, published his La Liberación de la Voz Natural: el Método Linklater in 2010, with re-printings in 2013 and 2015. He is a consultant for the Center for Voice Studies (CEUVOZ) in Mexico City, where he runs a Linklater Voice Teacher-training Program. He is a proud member and President of the Voice & Speech Trainers Association (VASTA). Antonio earned a Master of Fine Arts degree in Directing in 2003 from York University in Toronto, Ontario. Several of Antonio's articles and essays about his experiences as a bilingual theatre artist have been published in, among others, American Theatre Magazine, the Voice & Speech Review, the Stanford Shakespeare Encyclopedia, Paso de Gato (Mexico) Back Stage East, Dramatics Magazine and the online journal Borrowers and Lenders. Antonio has been on the faculty at Arizona State University, Florida State University, Emerson College and Boston College. He has taught workshops and master classes at Walnut Hill, Shakespeare & Company, The Linklater Studio, The Andrea Southwick Studio, The New Theatre Conservatory, FSU/Asolo Theatre Conservatory, the Atlanta Shakespeare Tavern, the Concord Players, Working Classroom, and the Hampshire Shakespeare Company. Internationally, he has taught in Argentina, Austria, Hong Kong, Mexico, Catalunya, Ireland, Canada, Greece, Sweden, Panama, and Colombia.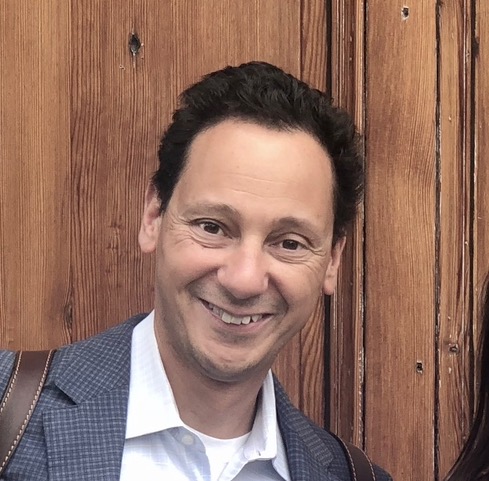 Carlos PiSierra
Treasurer
he/him
Carlos' Bio
Carlos is a retired financial services executive with over 30 years experience guiding organizations to successful outcomes. Carlos joined the Company One Board of Directors in September 2008 and served as Board Treasurer until June 2014, when he transitioned to the Advisory Board; he was delighted to return to C1 as a full board member and treasurer in 2022. Carlos worked at Fidelity Investments for 25 years in various finance and strategy leadership roles; previous to Fidelity, he worked at Putnam Investments and Citibank for several years. In addition to serving on the Company One board, Carlos acts as a volunteer mentor for small businesses via Score Boston. Carlos has a passion for personal finance literacy and holds a Financial Education Instructor Certification, seeking to help young people navigate and simplify the complexities of the investment universe. He also teaches various pre-college finance courses through Columbia University's SPS program. Carlos holds a Bachelor of Arts degree in Philosophy from the College of the Holy Cross, and a Master of Business Administration in Finance from Fordham University. Carlos and his wife Cathy split their time between Charlestown, MA and Bretton Woods, NH, where they enjoy skiing, hiking and golf.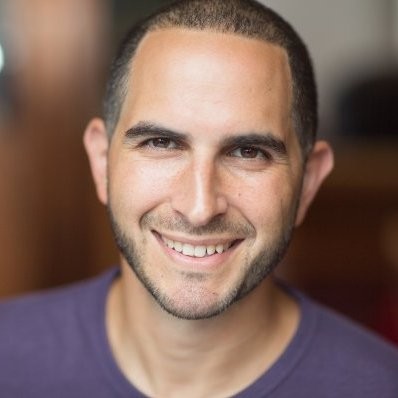 Mason's Bio
Mason is a proud founding member of Company One, where he has acted in over a dozen productions including: Bengal Tiger at the Baghdad Zoo (Uday); (Assassins (Sam Byck) (IRNE Award, Best Supporting Actor in a Musical); The Last Days of Judas Iscariot (El-Fayoumy); Den of Thieves (Flaco), Jesus Hopped the A Train (Valdez) (2004 Elliot Norton Award, for Best Fringe Production); Twilight: Los Angeles, 1992 (IRNE nomination, Best Ensemble Cast). Also in Boston: Sugan Theatre Company: Talking to Terrorists; Zeitgeist Stage: Flesh & Blood; A.R.T.: Three Sisters; New Repertory Theatre: Romeo & Juliet; A Girl's War (IRNE Nomination, Best Supporting Actor). Regional: Gloucester Stage Company: The Heidi Chronicles. Mason is an M.F.A. candidate in Theatre Education at Boston University.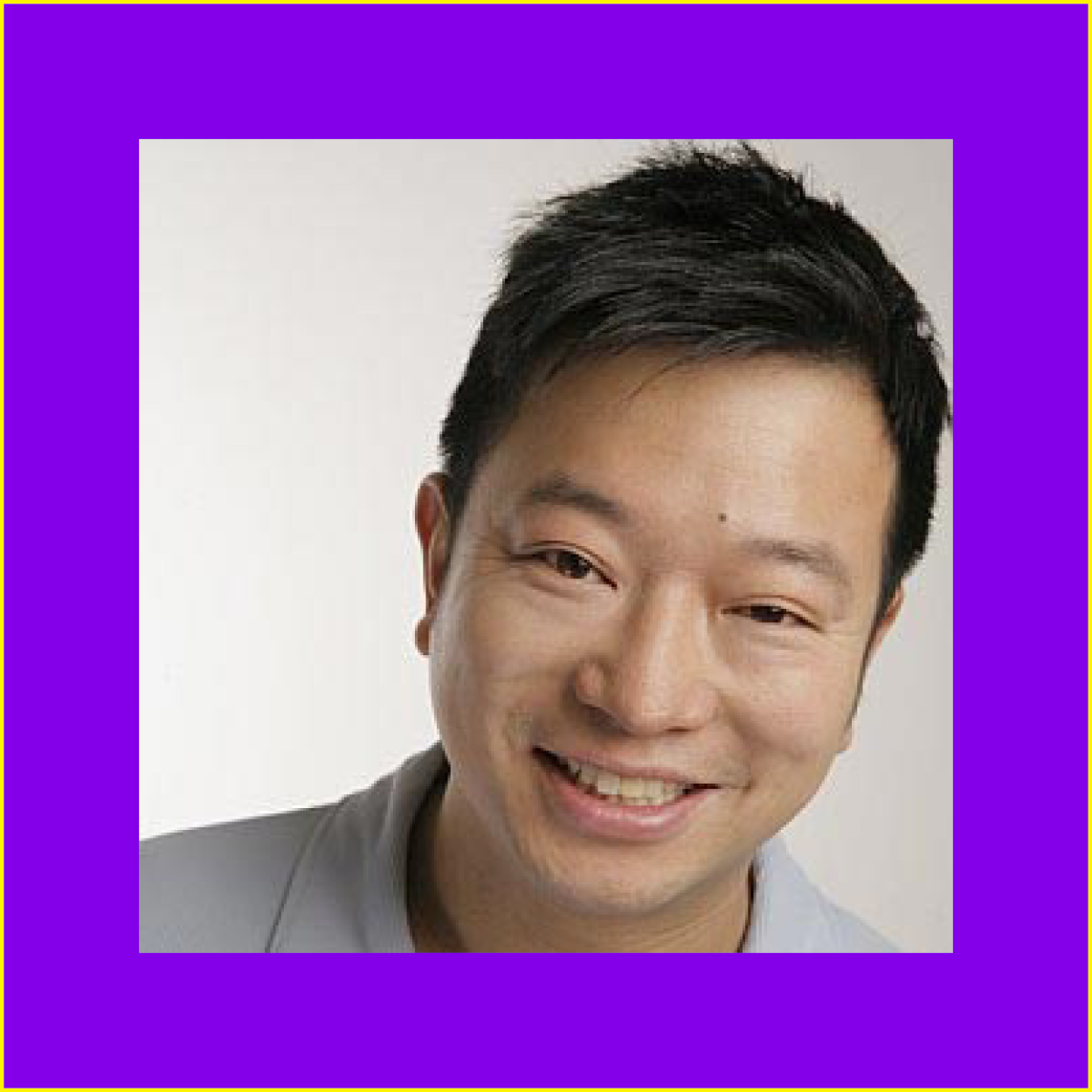 Michael's Bio
Michael Tow is a Certified Financial Planner with over 15 years experience in the Financial Services Industry. After working many years as an Account Vice President at UBS, Michael opened his own boutique firm New Boston Financial in 2005. Michael demonstrates his belief in giving back to the community through his involvement in a variety of organizations. He is the President of the Board of the Asian Community Development Corporation (ACDC), a member of the board of the Massachusetts Workforce Investment Board, a member of the board of the Governor's commission on Asian American affairs, on the advisory committee of the Asian American Civic Association, on the advisory committee of the Massachusetts Asian American Commission and the past President of the Friends of the Needham Elderly.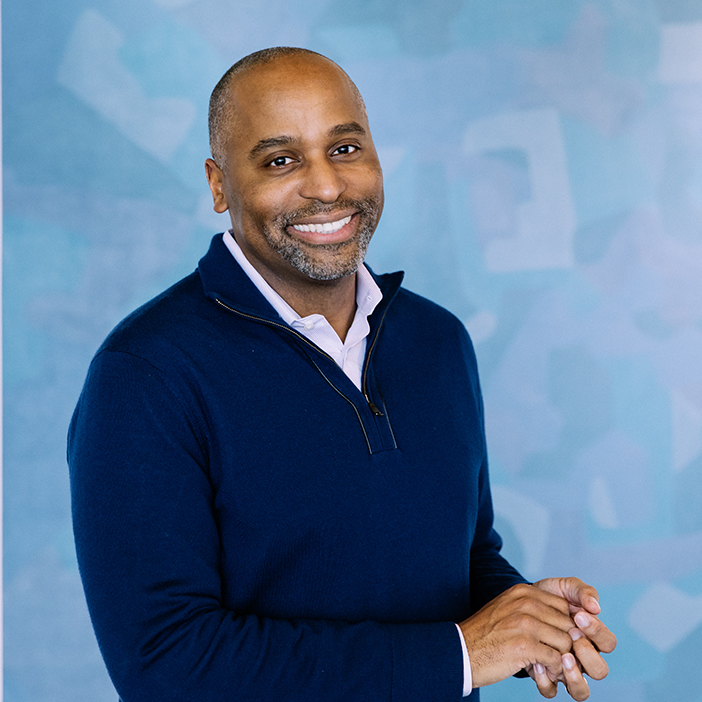 Harvey Young
Board Member
he/him

Harvey's Bio
Harvey Young is Dean of the College of Fine Arts at Boston University. A cultural historian with a focus on theatre, he is the author/editor of ten books and nearly 100 articles. He has appeared on CNN, 20/20, and Good Morning America as well as within the pages of the New York Times, Boston Globe, Vanity Fair and People. He is a past president of the Association for Theatre in Higher Education and has served on the boards of African American Arts Alliance of Chicago, Boston Youth Symphony Orchestra, Wheelock Family Theatre and Yale Club of Chicago among others. A former Harvard and Stanford fellow, Dr. Young graduated with honors from Yale and holds a M.A. from the University at Buffalo (SUNY) and a Ph.D. from Cornell.
Salma Abu Ayyash
Salma is a Palestinian American, born in Jordan, who came to the US to further her education and ended up staying and making a new home for herself in Cambridge MA. She's an electrical engineer by training, a social justice activist by disposition (and necessity), and an educator at the Learning Incubator at the School of Engineering at Harvard University. Salma is passionate about collective liberation and is always inspired by and searching for ways to integrate the arts with activism. She is a founding member of the Center for Arabic Culture where she served on their board of directors as secretary for two years, and a founding member and former curator and PR representative of the Boston Palestine Film Festival for five years, and a past board member and clerk for Company One's board of directors. She's also on the advisory board of Women in Film & Video New England. Salma was a host on Truth and Justice Radio, a live program on WZBC Newton. Salma is also an actor; she discovered that latent passion by chance at a mature age. She has been in several indie films and local theatre productions, most importantly BENGAL TIGER AT THE BAGHDAD ZOO with Company One, and SCORCHED with The Theatre Project in Maine. But what she loves most is being Giacomo's mother.
John Beck
John Beck started at ArtsBoston in 2001 and has been Deputy Director since 2010. In this capacity he leads ArtsBoston's growing market knowledge, cultural data, and capacity building programs, including the ArtsBoston Audience Lab, ArtsBoston Audience Initiative, and The Arts Factor Impact Report. Mr. Beck also develops earned revenue strategies and manages the organization's finances and HR while assisting the Executive Director with planning and fundraising initiatives. He is a frequent presenter on audience development/diversification, data-driven strategies in the arts, and the role of arts service organizations and has presented at the Association of Performing Arts Service Organizations Conference, National Assembly of State Arts Agencies, National Arts Marketing Project conference, and many local gatherings. Mr. Beck is a graduate of Tufts University and has an adorable son named Chester.
Heidi Brooks
Heidi Brooks is the Chief Operating Officer at the Schott Foundation for Public Education. Prior to joining the Schott Foundation, Heidi was an SVP and Director of Charitable Giving at Citizens Financial Group where she headed the Citizens Charitable Foundation, and worked with senior executives to determine and execute strategy for Citizens' community outreach efforts in our 12-state footprint. Brooks previously spent several years as Director of Community Relations for John Hancock Financial, a subsidiary of Toronto-based Manulife Financial, and doing consulting and business development at The Bridgespan Group, a nonprofit strategy consultancy. Prior to business school, Brooks worked in Africa, Asia, and Latin America managing, designing, and auditing development programs for Africare, Catholic Relief Services, the International Finance Corporation, the Asian Development Bank and others in the field of international development. She has worked in 15 countries and traveled to 78. Brooks holds a B.A. in Government and International Studies from the University of South Carolina, an M.A. in International Affairs from the Johns Hopkins School of Advanced International Studies, and an M.B.A. from Harvard Business School. Fluent in French and Spanish, conversant in Vietnamese, she is an award-winning salsa dancer, and loves skiing, scuba diving, biking to work and singing Vietnamese folk songs. She loves spending time with her wonderful husband and two energetic little girls.
Mary Chin
Mary Chin has been the Director of Social work at the Boston Medical Center for over 20 years. She is currently the President of the Board of Directors of the Asian American Civic Association (AACA), an organization that focuses on workforce development to help immigrants achieve self-sufficiency. Mary has volunteered for AACA for nearly 30 years. Mary is also a member of the Board of Directors of Action for Boston Community Development (ABCD). She is also a member of ABCD's Health Services Committee and the Employment and Training Committee. Mary has been Vice-Chair of the Massachusetts Board of Registration for Social Work for over 4 years. She is also a member of the Advisory Board of the South End Neighborhood Action Program. In the past, Mary served as member of the Board of Directors for the American Cancer Society, for the Literacy Volunteers of America, and for the National Association of Social Work. Mary has helped many organizations in accomplishing their missions through her leadership and dedication.
Elisa Choi
Elisa Choi was Vice President for Company One's Board of Directors until March 2017 and now serves on the Advisory Board. Previously, she served as a core member of the Company One Theatre Board of Directors Leadership Team, playing a major role in the oversight and decision-making for organizational strategic planning and Board development. Dr. Choi works as a physician, practicing in Internal Medicine, Infectious Disease, and HIV medicine, with a particular interest in reducing disparities in care, and in providing clinically competent care that is sensitive to patients' gender, sexual orientation, ethnicity, and race. Dr. Choi has been an active member of the Asian American & Pacific Islander (AAPI) community for many years, serving on numerous Boards of AAPI community organizations. Currently, Dr. Choi is in her second year as Chairperson leading the Commonwealth of MA Asian American Commission (AAC), which is the only state government organization that advocates exclusively for and on behalf of the Asian American & Pacific Islander communities of MA. In addition to her Chairperson role providing oversight to the entire AAC, Dr. Choi also leads the Health and Human Services Committee of the AAC, as Committee Chair. Prior to her AAC Chairperson role, Dr. Choi started her service on the Executive Board of the AAC as Vice Chaiperson. Additional Board of Director roles are with NAAAP-Boston (National Association of Asian American Professionals, Boston Chapter), the Korean-American Citizens League of New England, and MAP for Health (Massachusetts Asian & Pacific Islanders for Health), a Massachusetts non-profit Asian/South Asian/Pacific Islander community-based organization that works for fairness, equality, and inclusion for these communities in health care planning, disease prevention, primary care access, and service delivery. Dr. Choi is the former Board Chair, and current Board Chair Emeritus, of this organization. Recently, Dr. Choi was elected to be the next Governor of the MA Chapter of the American College of Physicians, and will be the first female Governor to hold this role. Dr. Choi is a passionate supporter of the arts, and has also been a long-standing patron of the Boston theatre scene. She is a steadfast devotee of all Company One Theatre productions. Dr. Choi ardently supports the Company One Theatre mission to "change the face of Boston theatre", and feels proud and privileged to be a part of the Company One Theatre family.
Lydia R. Diamond
Lydia R. Diamond's plays include: Stick Fly (produced by Alicia Keys under the direction of Kenny Leon, will open on Broadway at the Cort theatre on November 18, 2011; '10 Irne Award – Best Play, '10 LA Critics Circle Awards, '10 LA Garland Award – Playwriting, '08 Susan S. Blackburn Finalist, '06 Black Theatre Alliance Award – Best Play), Voyeurs de Venus ('06 Joseph Jefferson Award – Best New Work, '06 BTAA – Best Writing), The Bluest Eye ('06 Black Arts Alliance Image Award – Best New Play, '08 American Alliance for Theatre and Education Distinguished Play Award), The Gift Horse ('05 Theadore Ward Prize, Kesselring Prize 2nd Place), Harriet Jacobs, Stage Black, and Lizzie Stranton (2008 Boston University Playwriting Initiative Commision). Theatres include: Arena Stage, Chicago Dramatists, Company One, Congo Square, Everyman Theatre Company, Goodman Theatre, Hartford Stage, Huntington Theatre Co., Jubilee Theatre, Kansas City Rep, L.A. Theatre Works, Long Wharf, Lorraine Hansberry Theatre, McCarter Theatre Co., Mo'Olelo Theatre Co., MPAACT, New Vic, Playmakers Rep, Plowshares Theatre Co., Providence Black Rep, Steppenwolf, TrueColors, The Matrix, Underground Railway Theatre, Actors Theatre of Louisville, and The Contemporary American Theatre Festival. Lydia's plays have been produced at Universities around the country including: Duke University, Howard University, Emerson College, Boston University, Northwestern University, University of Wisconsin, Columbia College Chicago, Spelman College, University of California – San Marcos, and University of Maryland. Lydia has been commissioned by: Steppenwolf, McCarter, Huntington, Actor's Theatre of Louisville/Victory Gardens, Humana, Boston University, and The Roundabout. Stick Fly and Harriet Jacobs are published by NU Press, Bluest Eye, Gift Horse, Stage Black – Dramatic Publishing. Lydia was a 2007 TCG/NEA Playwright in Residence at Steppenwolf, an 06/07 Huntington Playwright Fellow, 2009 NEA/Arena Stage New Play Development Grant Finalist, is a TCG Executive Board Member, a Resident Playwright at Chicago Dramatists, an Honorary Doctorate of Arts Recipient from Pine Manor College, and a recent recipient of the Huntington Theatre's 2011 Wimbley Award.
Jamal Gathers
Jamal Gathers is a property manager with Housing Management Resources in Roxbury, MA, whose mission is to "provide high quality affordable housing that strengthens communities." He is the former Director of Purchasing & Inventory Control at Be Our Guest, Inc., and is a licensed real estate agent and \active member of the Roxbury Community. Jamal is a huge theatre supporter, as well as a lover of opera and classical music, and is committed to C1's mission: "Company One has put forth such provocative productions that have made me, time and time again, question the status quo, and what is going on in our society." Jamal also understands the importance of using theatre to articulate a community's key social issues. His goal is to "bring the issues that are portrayed on stage back to the community for recognition and discussion," and to use C1's Community Engagement Committee as a means for further building C1's relationships in communities of color.
Thomas Henry
Thomas is an investment professional with Palladin Consumer Retail Partners, a consumer-focused private equity firm in Boston, and is currently a member of the Company One Finance Committee. Thomas has a performing arts background as a classically-trained vocalist and has been an active member of the Greater Boston community since moving from Los Angeles in early 2015. In addition to Company One, Thomas has been actively involved with the Social Innovation Forum, an accelerator program that helps innovative nonprofit organizations and social impact businesses gain visibility, expand their networks, and build capacity in order to secure next-stage funding. As a member of the non-profit evaluation committee, he was one of only a handful of industry professionals tasked with interviewing and evaluating potential organizations for the 2016 nonprofit cohort, and as an impact investing mentor, he was one of several mentors charged with guiding six social impact startup companies through a 12-week incubator program that culminated in a series of fundraising pitches and presentations. Additionally, Thomas is a member of the Private Equity Association of Boston and volunteers with YouthVenture, a United Way-funded youth entrepreneurship program that provides startup capital and consulting to youth-led ventures aimed at addressing social and economic issues in local communities.
Devin Hill
Devin Hill is a Managing Director at JP Morgan Securities and formerly Bear Stearns where he has worked for almost 20 years. He has been a Back Bay resident for over 20 years where he currently resides with his 12 year old daughter. Devin has always had a passion for the arts and entertainment and has been involved in numerous Boston arts organizations. Most recently Devin served on the BalletRox Board of Directors, with a three year term as president. BalletRox is a non-profit dance company that produces the Urban Nutcracker and is involved with scholarship dance students and extensive school programs. He is an advisor to the Boston Tap Company and help them launch their organization. Devin has been a member of the Boston Ballet Young Partners Board. He is currently on the Alumni Board for his High School alma mater, the Middlesex School. Devin was a Company One Board member until 2017. He holds a BA in Economics from Arizona State University. His primary hobby is attending all the many wonderful events such as sports, art, music and theater in Boston.
Cuong Hoang
Cuong is the director of programs of Mott Philanthropic, a consultancy founded in 2008 that works with individuals and foundations to increase the impact of their giving. In his role, Cuong helps clients design, implement, and assess their grant making, which focuses on local and national issues, including arts and culture, education, climate change and just transition, and fiscal policy. Cuong previously worked at Philanthropic Advisors, where he also was director programs. Prior to this, Cuong worked at Hunt Alternatives Fund, a family foundation in Cambridge, Massachusetts, where he launched the foundation's new program to support arts for young people in Eastern Massachusetts. He has also worked for the City of Boston Mayor's Office, where he oversaw all grants made from the City's general fund, including those for arts organizations, out-of-school programs, and early childcare providers. Cuong was also the performing arts manager at the Boston Center for the Arts, the living/arts editor at the South End News, and a development intern at the American Repertory Theater.
Chobee Hoy
Chobee started Chobee Hoy Associates Real Estate Inc. in 1990. Chobee loves what she does and encourages others to do the same. Chobee adores her clients and sees herself as a problem solver. Her clients will come to her with a challenge and she will go that extra mile to find a home that fits their needs and budget. Chobee currently manages over 20 real estate agents and her leadership has allowed her company to become one of the most successful agencies in the Brookline area. Chobee's triumphs have been quoted in many popular Boston publications; the Boston Globe, Boston Magazine and the Boston Business Journal; as well as national publications, such as Forbes, Frontdoor, Moving and the New York House Magazine. Chobee has thorough knowledge of the real estate market, especially the Brookline market. Chobee's knowledge and admiration of Brookline has not only brought her success, it's also inspired her to become a community advocate. Chobee volunteers with many local non-profit organizations. She enjoys participating in fundraising events and is on the Boards of the Brookline Arts Center and the Coolidge Corner Theatre. She is also active in the Massachusetts Democratic Party. Chobee was raised in Charleston, West Virginia and she currently resides in Brookline, MA.
Vinca Jarrett
Vinca L. Jarrett, Esq. is an entertainment lawyer and president of FilmPro Finance, a financial consulting service for investors and producers funding one-off films and building film slates. She has worked on slate financing deals with banks including CIBC, West LB, Bank of America, Merrill Lynch and ICB. Her top tiered clients have included Cosmic Entertainment, APG, Icon, and Focus Films. Filmpro has served as the holding company for financing distribution of films that include DIE HARD 4, THE DAY THE EARTH STOOD STILL, and ALIENS VS. PREDATORS. Film projects as counsel and/or finance consultant have included PEACE, LOVE AND MISUNDERSTANDING (directed by Bruce Beresford starring Jane Fonda, Catherine Keneer & Elizabeth Olsen) which premiered at Toronto International Film Festival in 2011; THE PERFECT GAME (directed by William Dear, starring Clifton Collins Jr., Cheech Marin & Moises Arias) released theatrically in April 2010, THE FOURTH KIND (starring Milla Jovovich & Will Patton) which released in Fall 2009 and surpassed $50M in worldwide profits; THE CAVERN, released by Sony Pictures in 2006; and THE STRANGLER'S WIFE, a Roger Corman film distributed worldwide in 2003. She has also been involved in numerous documentaries including FAR OUT ISN'T FAR ENOUGH: THE TOMI UNGERER STORY a film by Brad Bernstein, which premiered at the Toronto International Film Festival in September, 2012; WITCH HUNT, narrated by Sean Penn which premiered at the 2008 Toronto International Film Festival and aired on NBC in 2009; THE SURGE by Deborah Scranton shown on PBS's Frontline in 2008; and TOUCHING THE GAME: CAPE COD which aired on the WB in 2004/2005. Vinca is an Associate Producer of the Off-Broadway Play 5 LESBIANS EATING A QUICHE currently running at the Soho Playhouse and produced by Tony Award Winning client John Pinckard (Clyborne Park, American Idiot, Hair). She also represents Golden Horde Entertainment whose Off-Broadway hit FREUD'S LAST SESSION has recently opened in Los Angeles starring Judd Hirsch and Tom Cavanagh. Vinca is counsel to the leading U.S. arthouse cinema, the COOLIDGE CORNER THEATRE FOUNDATION. She has represented several tax credit jurisdictions including Puerto Rico, Louisiana and Arizona, and helped to create the first film tax credit in Massachusetts. Vinca moderated two TV panels at Cannes for Bloomberg TV in 2012, one on bank financing with bankers from National Bank of California, 120db, Coutts and National Bank of Canada, the other on the feature Lawless with its Executive Producers Cassian Elwes and Rob Barnum; has been interviewed on NPR's All Things Considered (2011) on the economic relevance of film tax credits; and appeared on Fox Business News (2010) on issues of studio financing, as well as been featured in several film industry periodicals. Vinca has co-chaired the prestigious BLOOMBERG INTERNATIONAL FILM & TV FINANCE SUMMIT held biannually in LA and NY since 2003. She speaks around the world on film finance addressing investors, financiers and industry professionals, and has appeared as a key note speaker at Cannes, Berlinale, Toronto, and Turks & Caicos, as well as at Harvard University, MIT, Boston University, Emerson, Boston College, UCLA, NYU and NY Film Academy. She is currently the co-creator and co-host of SHOW ME THE F#©K!NG MONEY: HOW TO INVEST, RAISE AND RECOUP MONEY IN THE FILM INDUSTRY which is based on her book of the same title. Vinca is on the Board of Directors of Interlock Media, a documentary film non-profit organization, and a Board Member of Company One and a co-chair of the annual gala committee.. She has been Chairperson of the Arts & Entertainment Committee of the Boston Bar Association, served as Board Chair of ImprovBoston, and been a Board of Advisor to the Golden Trailer Awards. A native New Yorker, whose extended family is based in Los Angeles, she currently resides in Boston, Massachusetts. Please see www.filmprofinance.com and www.vincajarrett.com for more information.
Angela Liu
As Hack's first hire, Angela has to-date scaled program strategy and operations to power a network of 250+ Fellows to contribute to 50+ companies across the Boston innovation economy by 2021.
She holds a decade (and counting) record of progressive responsibility and impact at the intersection of equitable STEM workforce development, economic mobility, and corporate responsibility. Previous work contributed toward access and equity efforts of MIT, National Science Foundation, AmeriCorps Jumpstart for Young Children, and Georgetown Center for Social Justice. She is a naturalized U.S. citizen, educated by Boston Public Schools, and raised by proud blue-collared workers perplexed about all her decisions, yet resignedly receptive nonetheless.
She often reflects on how she was Asian before it was cool, and operates daily on the strong belief that all who have shifted along the privilege scale should exercise their power to question the status quo, break cycles, and apply the innovation principles we applaud to social challenges. When she's taking a break from integrating herself into local efforts to advance social justice, she escapes with a much-loved 55L backpack and the occasionally divey, dicey, but always delicious, adventures that come with it.
Victoria Marsh
Victoria Marsh has worked closely with Boston area playwrights on new play development throughout her career as a director. Productions include the THE EMANCIPATION OF MANDY AND MIZ ELLIE by Lois Roach (Company One), THE GIBSON GIRL by Kirsten Greenidge (Company One), AT THE READY by Kirsten Greenidge (Company One for the Boston Theatre Marathon), BREAK-IT-DOWN by John ADEkoje (Company One for the Boston Theatre Marathon), SAILING DOWN THE AMAZON by Rosanna Yamigiwa Alfaro (Boston Playwrights Theatre), HAIKU by Kate Snodgrass (Boston Playwrights Theatre), 103 WITHIN THE VEIL by Kirsten Greenidge (Company One), LOST CITY by Conrad Bishop and Elizabeth Fuller (Company One), TWILIGHT: LOS ANGELES 1992 by Anna Deavere Smith (Company One), RASH ACTS by Conrad Bishop and Elizabeth Fuller (Company One), BOBBY PINS UP OUR NOSE by Judy Tso and Christina Chan, and UNBINDING OUR LIVES (Asian American Theatre Project). Marsh led new development workshops of THE GLIDER by Kate Snodgrass for the Women on Top Theater Festival, WHITE ASHES by Barbara Blatner for the Playwrights Platform Festival of New Plays, and Rosanna Yamagiwa Alfaro's COWBOY SAMURAI for New Theater, Inc. As the managing director of New Theatre, Inc. Marsh produced three NeWorks festivals, featuring Boston writers. Victoria is a Programming Coordinator for WGBH Television. She is an Honorary Board Member of TC Squared Theartre Company, producers of staged readings of new work by Boston Arts Academy alumni.
James Milord
James Milord is an entrepreneur, community activist, and actor. He is co-owner of Trinity Concepts & Designs, a boutique event planning and management company, and currently works as a Stage One Teacher for Company One in schools across Boston. James has strong community ties in the Boston area and works alongside various non-profit organizations that are dedicated to empowerment and community development. As an actor, he will be making his debut with Lyric Stage in spring 2017 and was recently seen in AKEELAH AND THE BEE (Wheelock Family Theatre). Other theatre credits include CLYBOURNE PARK (Longwood Players Club), SPLENDOR, BROTHERS SIZE, THE GOOD NEGRO, DEN OF THIEVES, THE EMANCIPATION OF MANDY AND MIZ ELLIE, 103 WITHIN THE VEIL, and CLOCKWORK ORANGE (Company One), ZOOMAN AND THE SIGN, FEATHERS ON MY ARM (Our Place Theatre), and MACBETH (Shakespeare Now). He was honored to receive the David Wheeler Award for Best Emerging Actor in 2010. Film credits include THE BROTHERHOOD (Showtime) and a handful of industrial commercials. Mr. Milord is proud to be a member of the Company One family.
Noe Montez
Noe Montez has been a faculty member at Tufts University since 2011, joining the Department of Drama and Dance after serving as the Cleveland Play House's Dramaturg for two seasons. Professor Montez has recently signed a contract for his first monograph, which historicizes Argentina's post- dictatorship transitional justice policies through an exploration of the nation's theatre. He is currently launching the research that will inform a monograph-length exploration of theatricality within former detention centers across the Southern Cone. His publications include essays in Theatre Topics, Texas Theatre Journal, New England Theatre Journal, The Journal of Religion and Theatre, the edited collection Public Theatres and Theatre Publics, and Celebrating Latino Folklore: An Encyclopedia of Cultural Traditions. Noe has presented his research for several organizations and conferences including: the American Society for Theatre Researchers, the Association for Theatre in Higher Education, the Hemispheric Institute of Politics and Performance, the Comparative Drama Conference, the Mid-America Theatre Conference, the Latino Theatre Commons, and Situating August Wilson in the Canon and the Curriculum Conference at Howard University. He is a member of the American Society for Theatre Research Executive Committee and Conference Planner for the Association for Theatre in Higher Education's Latina/o Focus Group. Professor Montez is also a freelance actor and director who has directed or performed at Cleveland Public Theatre, Theatre Ninjas, Phoenix Theatre, Sleeping Weazel, Fifth Floor Collective, and the Bloomington Playwright's Project.
Lois Roach
Lois Roach most recently directed the Providence, RI premiere of "Treemonisha," by Scott Joplin for Opera Providence. In recent years, she directed the world premiere of "A House With No Walls," at the New Repertory Theater in Watertown, the world premiere of "Six Rounds, Six Lessons" with Company One at the Boston Center for the Arts, as well as the Boston premieres of "Crowns," and "Living Out" at the Lyric Stage Company of Boston. An award-winning producer and director, she was commissioned to write and direct a performance piece for the 25th anniversary of Casa Myrna Vazquez, a shelter for battered women, which featured actress Phylicia Rashad. In Derry, Northern Ireland, she worked with a group of artists on the theater project, "Borderlands," which brought together women from the Catholic, Protestant and Southern communities. Lois also teaches at Wellesley College, works with First Night and coordinates the Stony Brook Initiative at Northeastern University.
Alex Rogers-Pittman
Alex Rogers Pittman is an institutional giving specialist with 15 years of experience in the Greater Boston philanthropic community as both a grant maker and grant writer. Her primary areas of expertise are the arts, youth development and education. Prior to launching her own business, Alex was a member of the development team at Raw Art Works, a national-recognized youth art center in downtown Lynn. From 1999 to 2005 she worked for the Massachusetts Cultural Council, where she oversaw the YouthReach Initiative, a grant program that supports arts, humanities and science programs for under-served youth throughout the Commonwealth. Alex has reviewed grants for the President's Committee on the Arts and the Humanities and the Colorado Council on the Arts. She served as Chair of both the Standing Committee (the board of directors) and Nominating Committee for the First Church in Boston, Unitarian Universalist.
Lisa Simmons
Ms. Simmons is the founder and president of, The Color of Film Collaborative, Inc. (TCOF), an organization of actors, producers, directors and others with an interest in creating and supporting positive images of people of color in film, theater, and other media. The Color of Film Collaborative co-produces the Roxbury Film Festival, a festival that celebrates the vision and the voice of independent filmmakers of color. Ms. Simmons has been producing independent film and theater in the Boston area for over 10 years and serves on the Board the Massachusetts Production Coalition, and The League of Women for Community Service, is an Advisory Member of Press Pass TV and Company One and is a founding member of The Alliance for Independent Motion Media. Ms. Simmons has received an Image Award from Women in Film New England, the Diversity award from Our Place Theater Project and a leadership award from the Urban League Guild of Eastern Massachusetts. Currently Ms. Simmons spends her time behind the camera producing, mentoring and creating more and better opportunities for filmmakers of color. In addition to supporting and producing filmmakers' work, Ms. Simmons is also an independent producer and is currently producing and writing a documentary on the history of Boston's Black theatre during the WPA. In addition to her filmmaking and theater activities, Ms. Simmons serves as the Communications Director for the State Office of Travel and Tourism.
Kirk Sykes
Mr. Sykes is the head of an urban investment, development and redevelopment fund for select institutional investors called Urban Strategy America Fund, L.P. The Fund is a true "triple bottom-line fund" focusing on investment returns, economic development and environmental sustainability. The fund offers investors an opportunity to transform urban and economic development areas in their states, regions and cities while achieving an attractive return on their investment by prioritizing diversity in the asset types and locations in order to maximize returns. Mr. Sykes is responsible for the supervision of the partnership equity placement, the identification of investments and the day-to-day business operations of the USA Fund. Kirk Sykes combines his professional training and hands-on experience in the areas of development, design and construction to create customized responses to the complex issues of urban real estate development. His approach is grounded in the bottom-line driven perspective gained during his tenure as a member of Board of The Federal Reserve Bank of Boston, Fleet Bank and BankBoston's Community Bank Advisory Boards and various other for-profit and non-profit board affiliations. His combination of business and community-based experience allow him to bridge the competing concerns that sometimes block urban projects from moving forward. Mr. Sykes currently serves on the Boards of; Initiative for a Competitive Inner City, Urban Land Institute's Responsible Property Investing Council (Vice-Chair), Real Estate Executive Council (Chairman), National Association of Industrial and Office Properties and The City of Boston's Civic Design Committee. He is the former Chairman of The Federal Reserve Bank of Boston Board. Mr. Sykes has been a speaker at Harvard University Business School & Kennedy School of Government, University of Pennsylvania Wharton School of Business, MIT Sloan School of Management and Center for Real Estate, Cornell University Real Estate Program and The League of Historical Cities of the World Conferences in Japan, Turkey and Australia. Mr. Sykes attended the Harvard University Business School, Owners and Presidents Management Program, the MIT Center for Real Estate Development Commercial Development Executive Program and the L'Ecole Polytechnique in Paris, France. He earned his Bachelor of Architecture from Cornell University.
William Tilton
Will Tilton joined the board of Company One in 2010. He is a graduate of the Arts and Business Council's "Business on Board" program. Professionally, Will is Group Vice President of Due Diligence and Integration for Shire, a leading biotech company developing innovative therapies for rare and specialty conditions. He has been deeply involved with product strategy, development, technical operations and execution of life cycle initiatives for Shire. Will holds a MBA and Masters in Finance from The Wharton School and also a B.S. in Chemical Engineering from Michigan State University. Originally from Michigan, Will has settled into Boston after living in various locations throughout the United States. His interest for the arts grew through his musical training and as well as his wife Jamie Picardy's participation in the Grand Rapids Ballet Company.
Giselle Ty
Giselle Ty is a freelance stage director who lives between Boston and New York. Prior to joining the advisory board, she worked with C1 as a performer and as a member of the season planning committee. Consistently engaged in everything from opera to interdisciplinary collaborations to new play development, she has directed projects for the Peabody Essex Museum, Juventas New Music Ensemble, Opera Hub, Opera Brittenica, the Broken Consort, NEMPAC, Harvard University, Harvard Early Music Society, Boston University's M.F.A. Playwriting Program, and the Boston Playwrights' Theatre, among others, and has worked on the directing staff for Gotham Chamber Opera, Opera Boston, American Repertory Theatre, A.R.T./M.X.A.T. Institute for Advanced Theatre Training, and the M.I.T. Media Lab. An alumna of Northwestern University and a member of the Chicago Directors' Lab, she has trained at various workshops and programs with the SITI Company at Skidmore College, Harvard University, and L'Ecole Internationale de Theatre Jacques LeCoq in Paris. Having studied classical trumpet and art history in college, she takes a multidisciplinary approach to her work and is most interested in the abstract, dark, whimsical, magical, poetic ways that theater can find expression. Whether working with intimate plays, movement-based pieces, or grand opera, she is committed to making theater that is aesthetically visceral, intellectually challenging, and emotionally unafraid. Born to a family with Chinese and Spanish roots, she was raised in a Catholic/Buddhist household that was home to several languages, generations, and points-of-view. She has lived in the Philippines, the United States, and France, and hopes to make and support art that thrives at the dynamic cultural and aesthetic intersections that invite audiences to find new ways to engage the world around them.
Andrew Wolk
Andrew Wolk is the founder and CEO of Root Cause. Widely recognized as a leading social innovator and a pioneering teacher of social entrepreneurship, Andrew is passionate about the use of data and evidence in education, employment and health to improve people's lives.
At Root Cause, Andrew has consulted to dozens of nonprofits, foundations, and governments on strategic business planning, financial sustainability, performance assessment and measurement. Highlights include his longtime partnerships with State Street Foundation, including managing their Workforce Investment Network (WINs), and as a key strategic partner to the Campaign for Black Male Achievement. In addition, Andrew has launched, incubated, and spun off two sustainable, independent nonprofits: Interise and Social Innovation Forum (SIF). Interise fuels economic growth in lower income communities through their established small businesses; since 2004, 2,100 small business owners have grown and expanded in over 36 communities nationwide with its help. SIF cultivates the visibility, networks, and capacity of promising early-stage MA nonprofits and for profit impact entrepreneurs; since 2003, 85 organizations have gained over $22 million in-cash and in-kind support SIF has directed.
Andrew has served on boards for Social Enterprise Alliance and the Social Capitalist Awards, and he helped establish the Boston chapter of Social Venture Partners and served on the international board. He holds an MBA in Entrepreneurship and Nonprofit Management from Boston University and a BA from Lehigh University.