Company One Theatre builds community at the intersection of art and social change
Audition Opportunity
Open Write: Divination As A Tool For Creativity
by Idris Goodwin
music by Divinity Roxx and Eugene H. Russell IV
directed by Summer L. Williams
Company One Theatre is accepting video submissions from actors for The Boy Who Kissed The Sky. Rehearsals will begin on May 23, 2023. Performances run from July 14-August 12, 2023 at the Strand Theatre in Dorchester. Video submissions will be considered on a rolling basis, with in-person callbacks be scheduled for late February/early March.
Set in the heart of Seattle's Central District to the rhythms that shaped a generation, The Boy Who Kissed the Sky is inspired by the early life and influences of musical icon Jimi Hendrix. The early era of rock 'n roll music sets the stage as a young Black boy conjures his creativity as a budding guitarist. Guided by the spirit of music itself, the boy learns to find harmony inside the challenging noises of his life. Told with vibrant music and daring imagination, this play inspires us to dream big when it matters most.
we and other queer goddexxes
a new play in development
created by C1 artist-in-residence Mica Rose
Pao Arts Center
Saturday, March 4th at 1:30pm

Join us on Saturday, March 4th at 1:30pm for an in-person communal gathering and workshop presentation of we and other queer goddexxes, a new play in development created by C1 Artist-in-Residence and PlayLab Circuit Flux Lab writer Mica Rose. Based on a season-long series of gatherings, we and other queer goddexxes explores communal storytelling through ritual, memory, movement, and audience interaction.
This event is commissioned by Company One Theatre, created by Mica Rose & Alison Yueming Qu, directed by Des Bennett, and supported by the Collaboration Fund grant by the National New Play Network (NNPN).
Audition Opportunity
Professional Development for Actors
In-Person Spring Session
Monday, February 27
Slots from 6pm-10pm
The Professional Development for Actors course provides a low cost alternative to expensive theatre courses offered by higher education institutions. Stage One aims to bridge the wealth gap often associated with training in the arts as we believe that cost shouldn't be a barrier to gain the skills needed to work in theatre.
Instructor Josh Glenn-Kayden describes the program as "an opportunity for actors to grow both as performers and culturally conscious theatremakers within a supportive artistic community." Performers will hone their craft through in-depth character script analysis and monologue work, preparing them for future auditions and roles. Performers will also explore their individual responsibility towards equity and social justice as theatre practitioners, an avenue of study not often found in college courses and programming.
Open Write: Divination As A Tool For Creativity
with C1 Resident Playwright Kirsten Greenidge
and special guest artists Annalise Guidry and Gayané Kaligian
Saturday, February 18th
11am-1pm
The first Open Write of 2023 features guest artists from the C1 Season 24 PlayLab Circuit Volt Lab! Playwrights Annalise Guidry and Gayané Kaligian will be in conversation with C1's Resident Playwright Kirsten Greenidge. Carve out some dedicated space to write while sharing in virtual community with other writers and partaking in exercises in writing using divination and meditative practices.
RSVP required; this is a Pay-What-You-Want experience with $0 minimum. All proceeds support C1's mission to build community at the intersection of art and social change.
One Hour. One Cause. One Future.
One Night for C1
a digital fundraiser
Wednesday, May 3rd
7pm-8pm
Join us for One Night For C1, a free digital fundraiser and showcase in support of Boston's Theatre for the People! We can't wait to celebrate Company One Theatre's mission and impact with you at this one-hour special event.
In Community We Trust
a digital event featuring new works by
Jonathan Norton, J.C. Pankratz, and Eliana Pipes
Watch Now!
This January, the Company One Surge Lab writers bring you In Community We Trust — an evening of short plays on the theme of wellbeing and community health, explored through a lens of hope and action. Lab members Jonathan Norton, J.C. Pankratz, and Eliana Pipes were commissioned earlier this fall to write responsively on prompts related to community care, public spaces, and food access. The resulting stories — funny, incisive, and full of heart — will be presented alongside conversations with Boston-area community partners and activists, and include action steps that attendees can take to help us build a Better Future together. 
Welcome to our community, where every audience member, artist, student, and supporter has the opportunity to fight for social justice.
Founded in 1998, Company One has situated itself as a home for social justice and artistic excellence by connecting Boston's diverse communities through live performance, the development of new plays and playwrights, arts education, and public engagement programming. By establishing a dedicated space for marginalized and alternative narratives to thrive and working with partners and collaborators across the city, Company One has become a local leader in the ongoing conversations that continue to define the era of social change in contemporary America.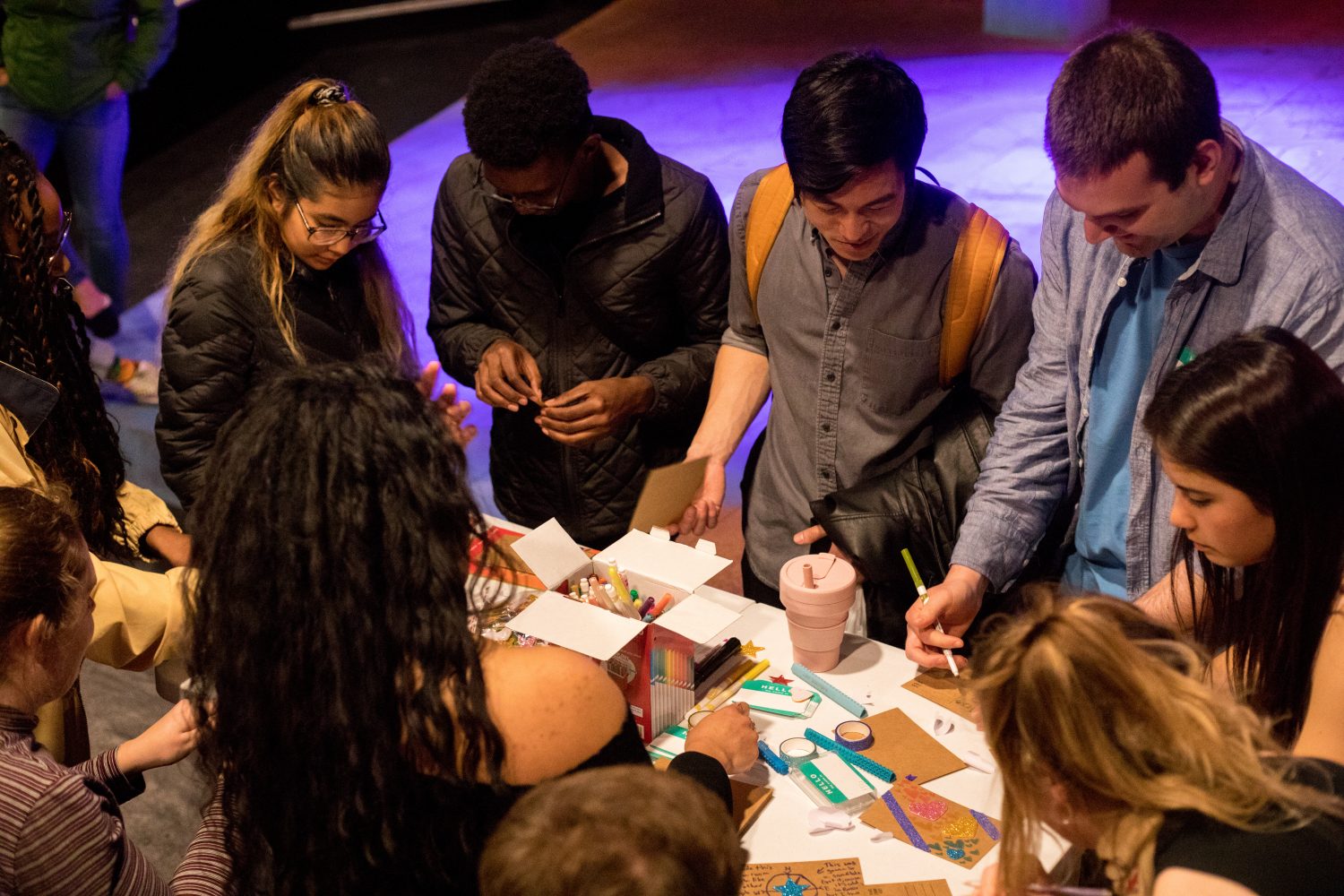 C1 is all about the connections we make as a community. Connectivity is our way of bringing you in contact with our mission and with those who are also working to create a just and equitable Boston.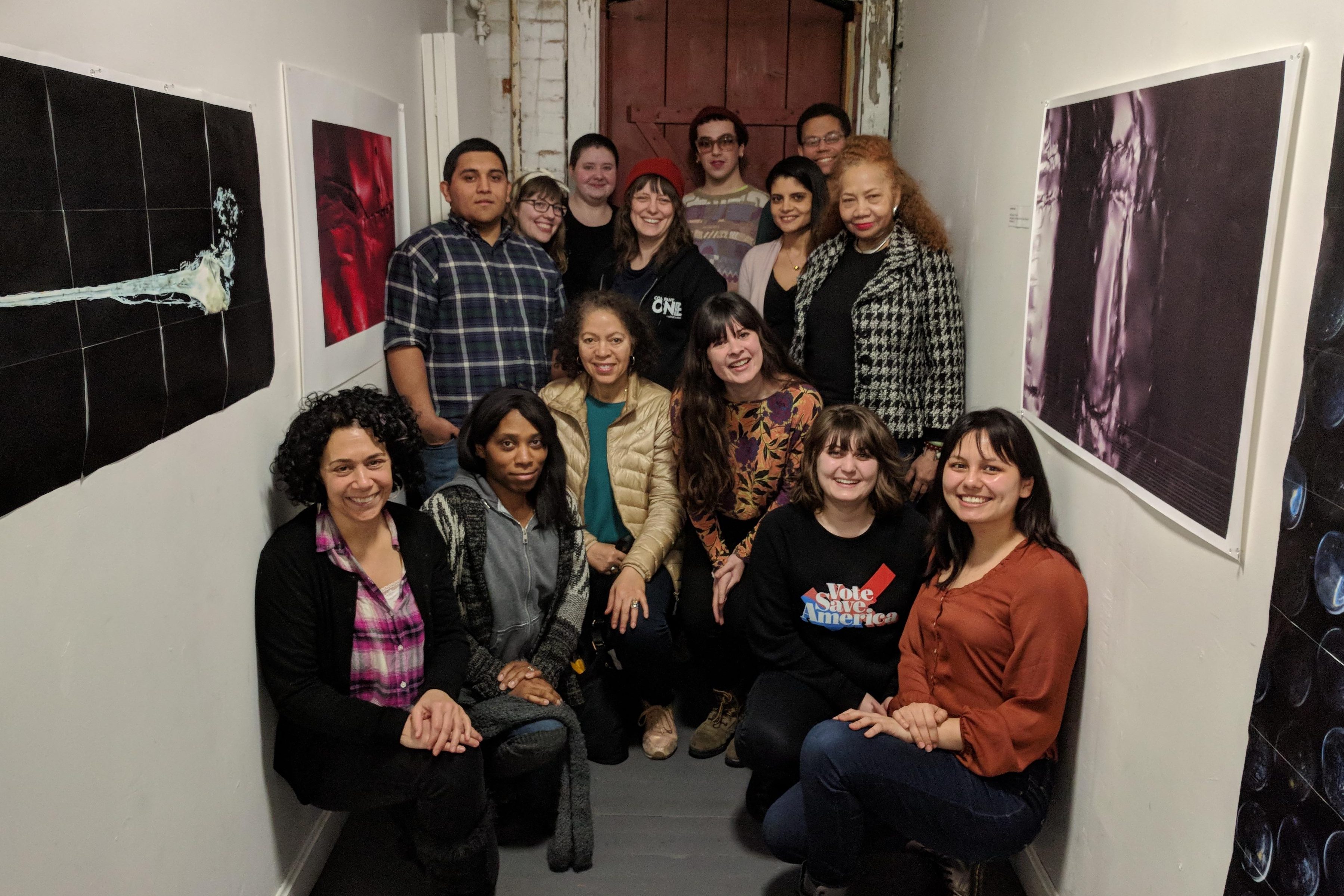 Through a combination of personalized dramaturgy, group workshops, and professional development classes, C1's PlayLab Circuit is an incubator of new work for writers of varied experience levels and backgrounds.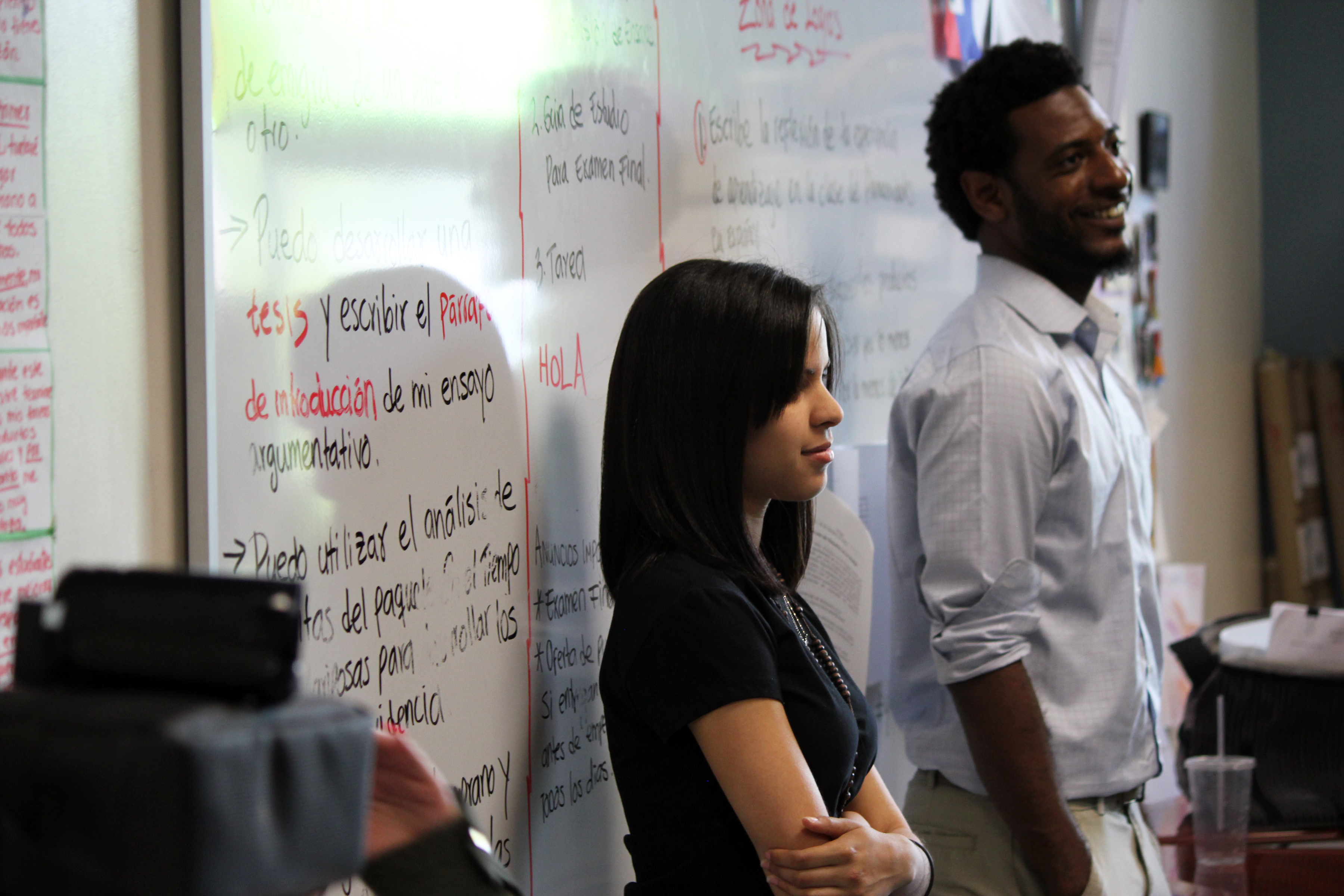 C1's Stage One education programs are designed to empower participants to be creative and collaborative, while developing their voice and building their skills.
"They really have a sense of where to take theater in this moment ⁠— to stretch it, to make it new, to reach different audiences... They are a company the nation is paying attention to."
"If a production is bold, exciting, and makes me feel alive, chances are it's a Company One production.
Christopher Ehlers, DigBoston
"No theater company has been more forceful than Company One in pushing the dialogue forward."
Ed Siegel, WBUR's The ARTery