Company One Theatre builds community at the intersection of art and social change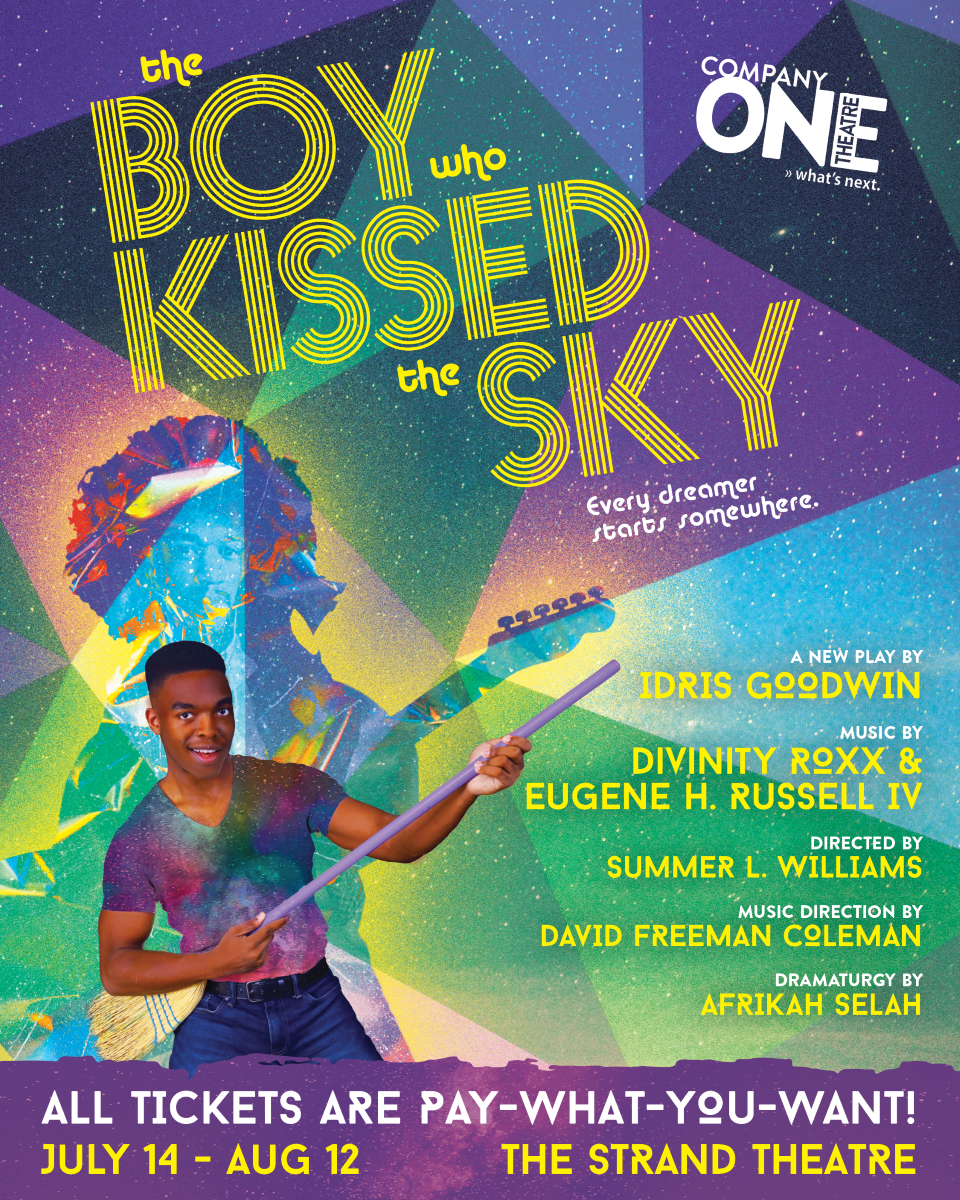 The Boy Who Kissed The Sky
by Idris Goodwin
music by Divinity Roxx and Eugene H. Russell IV
directed by Summer L. Williams
music direction by David Freeman Coleman
dramaturgy by afrikah selah
July 14 – August 12
The Strand Theatre
With just a broom, a pencil, and a dream for a better life, a budding guitarist — unsure of his place in the cosmos — evokes the past, present & future of rhythm 'n' blues as his guide. Rocking and rolling with the hippest ancestral spirit, our young hero must set aside his fears and dig deep to discover his own voice.
This summer, Idris Goodwin returns to Company One with The Boy Who Kissed The Sky, a groovy ride through space, time, and imagination for dreamers of all ages. Inspired by the early life of Jimi Hendrix, this intergenerational journey is a celebration of reaching for the stars, finding community, and embracing the creative legacy that lives inside us all.
This is a Pay-What-You-Want experience with $0 minimum. All proceeds support C1's mission to build community at the intersection of art and social change.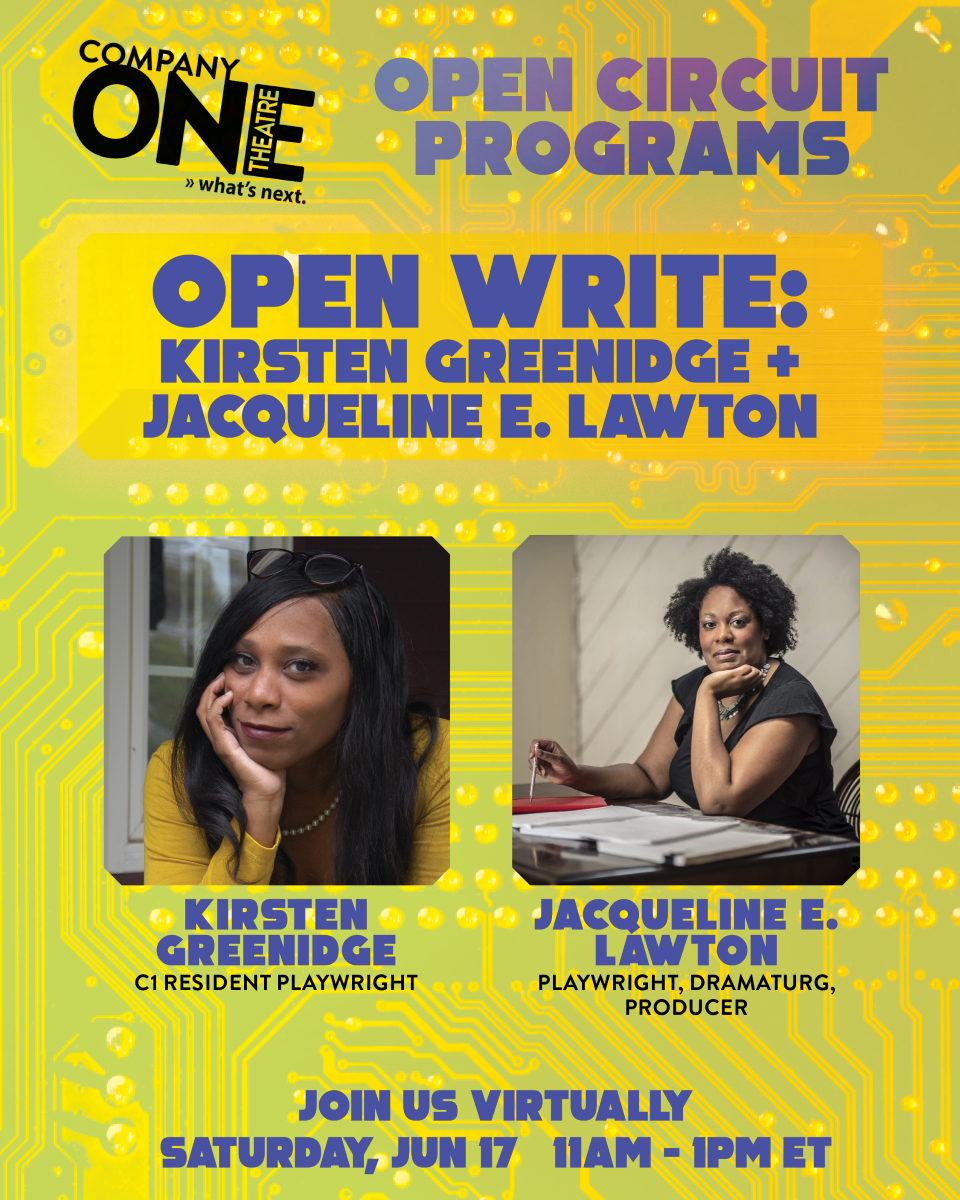 Open Write: Kirsten Greenidge + Jacqueline E. Lawton
Saturday, June 17
11am – 1pm
Join us Saturday, June 17 from 11am-1pm ET for a free online experience led by C1 Playwright in Residence Kirsten Greenrdge with special guest artist Jacqueline E. Lawton.
This season, our Open Circuit programs — Field Work and Open Write — are focusing on Kickstarting Creativity. It's been a long few years, and for so many people it remains challenging to carve out time for imagination, creativity, and play. Join us for free, monthly, online sessions that offer space for reset and reconnection.
For this Open Write, we're excited to partner with playwright, dramaturg, and producer Jacqueline E. Lawton, who will lead writers in exercises designed to spark your flame. Carve out some time to write in virtual community with other theatremakers as we get our creative juices flowing.
RSVP required; this is a Pay-What-You-Want experience with $0 minimum. All proceeds support C1's mission to build community at the intersection of art and social change.
Welcome to our community, where every audience member, artist, student, and supporter has the opportunity to fight for social justice.
Founded in 1998, Company One has situated itself as a home for social justice and artistic excellence by connecting Boston's diverse communities through live performance, the development of new plays and playwrights, arts education, and public engagement programming. By establishing a dedicated space for marginalized and alternative narratives to thrive and working with partners and collaborators across the city, Company One has become a local leader in the ongoing conversations that continue to define the era of social change in contemporary America.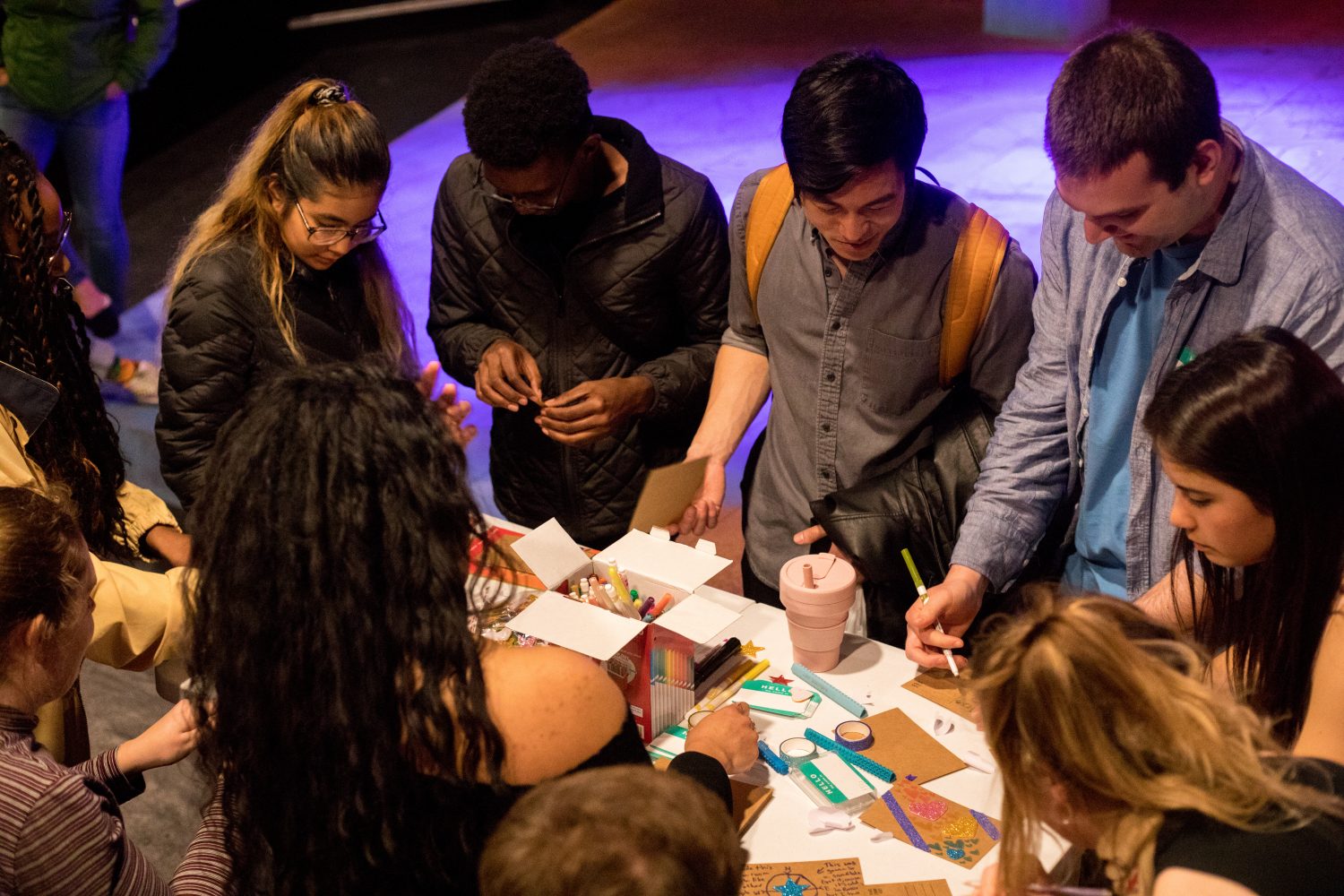 C1 is all about the connections we make as a community. Connectivity is our way of bringing you in contact with our mission and with those who are also working to create a just and equitable Boston.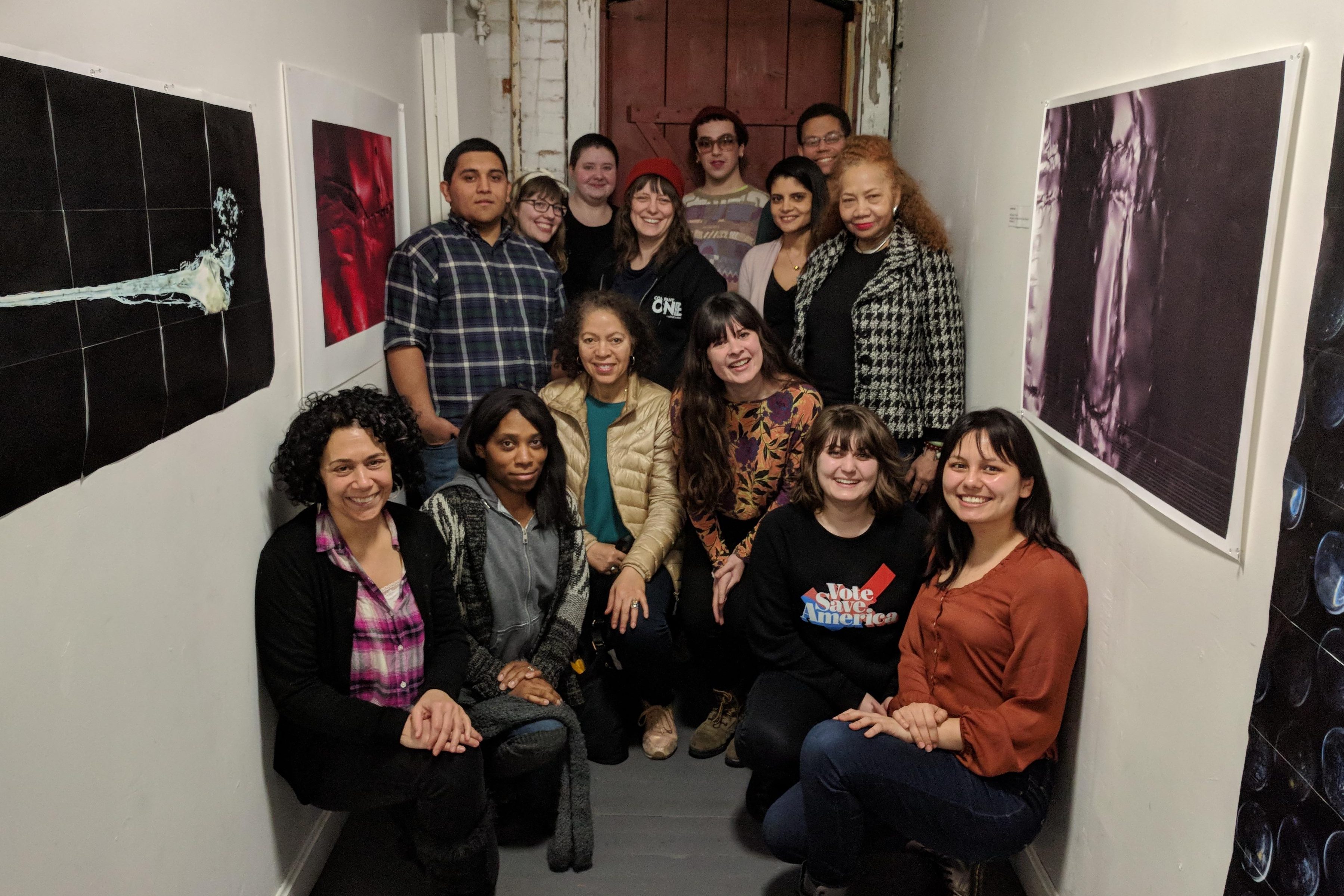 Through a combination of personalized dramaturgy, group workshops, and professional development classes, C1's PlayLab Circuit is an incubator of new work for writers of varied experience levels and backgrounds.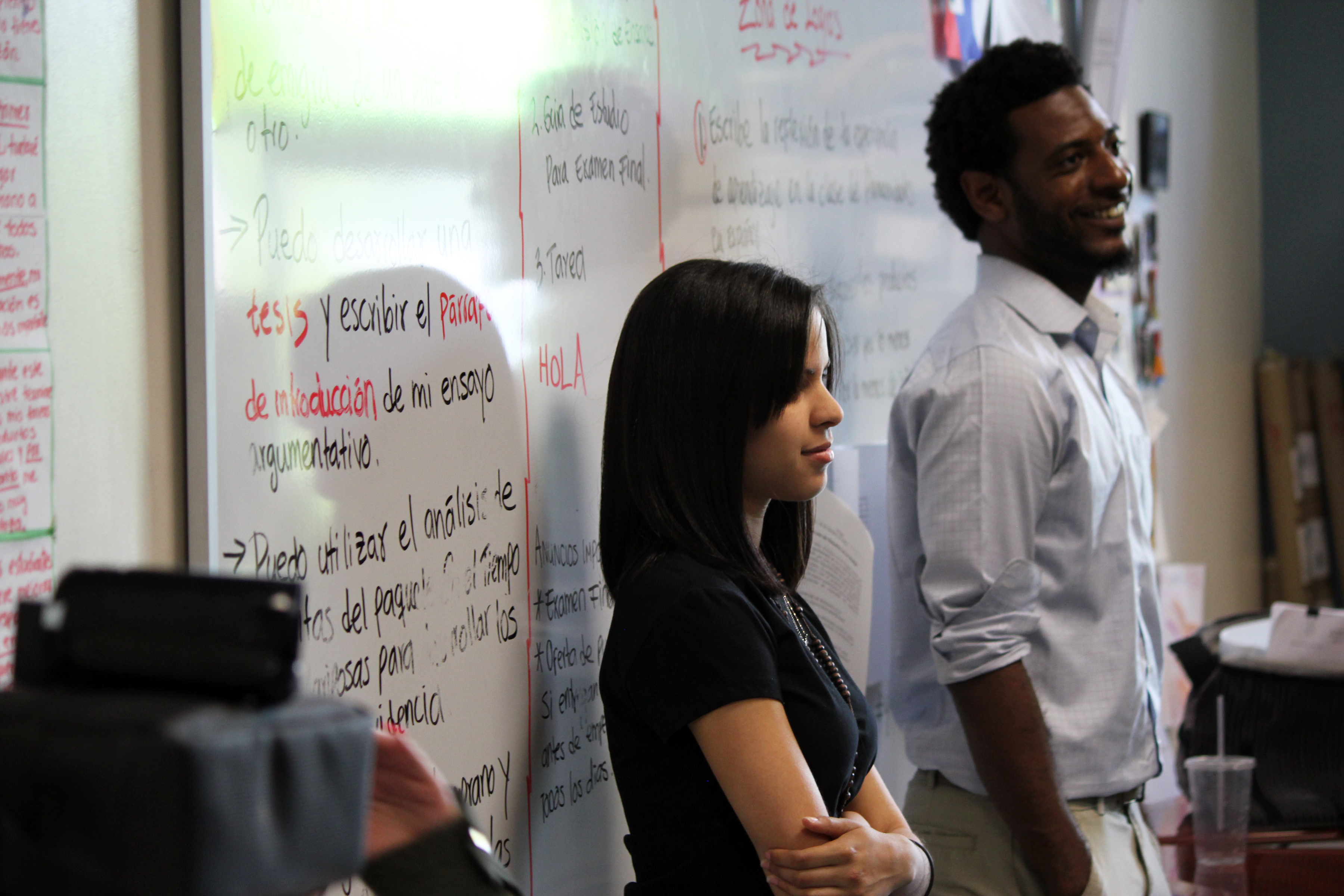 C1's Stage One education programs are designed to empower participants to be creative and collaborative, while developing their voice and building their skills.
"They really have a sense of where to take theater in this moment ⁠— to stretch it, to make it new, to reach different audiences... They are a company the nation is paying attention to."
"If a production is bold, exciting, and makes me feel alive, chances are it's a Company One production.
Christopher Ehlers, DigBoston
"No theater company has been more forceful than Company One in pushing the dialogue forward."
Ed Siegel, WBUR's The ARTery