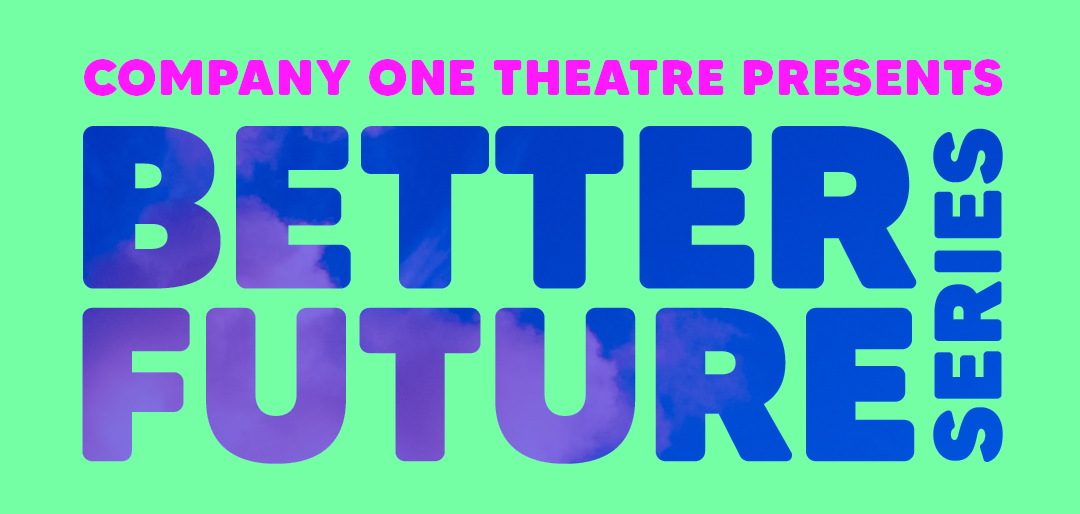 Digital episodes bringing together Boston's artists, community leaders, and policymakers to build a Better Future, one neighborhood at a time.
C1's Better Future Series is a multi-part digital gathering bringing together Boston's artists, community leaders, and policymakers to understand the needs of our neighborhoods and reimagine the future of our city, both in response to the current pandemic and our ongoing fight against the deep-rooted culture of white supremacy.
Broadcast live on C1's Facebook, Twitter, and YouTube, each monthly episode will focus on one of Boston's neighborhoods, highlight the issues that matter most to its residents, and amplify opportunities for viewers to make a difference. Each episode will be anchored by an organization that is making an impact in that community, a policymaker with a focus on that community, and an artist whose work intersects with that community.
In conjunction with this series, Company One Theatre will also be donating to social justice-driven organizations working toward the community concerns discussed in each episode.
EPISODE #2: REIMAGINING SUMMER IN UPHAM'S CORNER
Robust planning for the summer in Upham's Corner ended when Covid-19 struck. On Friday, July 17 at 1pm, join us as we reimagine a summer that serves our youth under these conditions. On Friday, July 17 at 1pm, join us for a conversation with Dudley Street Neighborhood Initiative Director of Programs Ramona Lisa Alexander, City of Boston Chief of Arts & Culture Kara Elliott-Ortega, and Co-Founder of HipStory Tim Hall, as we reimagine a summer that serves our youth under these conditions.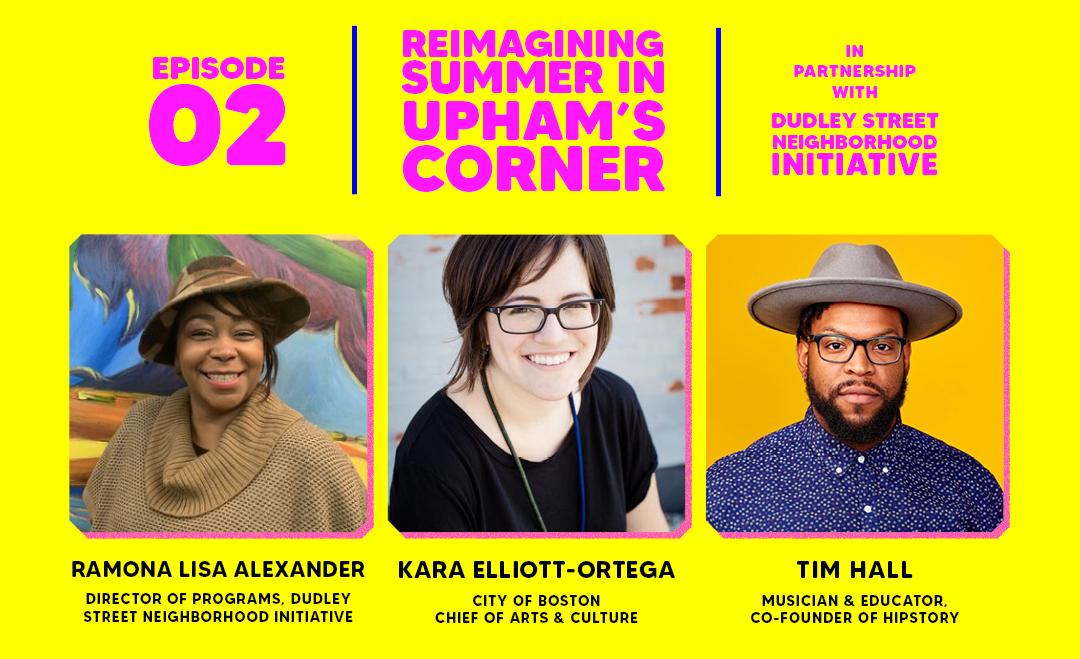 CATCH UP ON BETTER FUTURE SERIES
EPISODE #1: THE CHINATOWN IMPERATIVE
On Friday, June 12 at 1pm, Boston City Councilor At-Large Michelle Wu, Boston Chinatown Neighborhood Center's newly appointed CEO Ben Hires, Pao Arts Center director Cynthia Woo, and C1 PlayLab Pao Fellows Kit Yan & Melissa Li came together for a conversation aimed at understanding the needs of Chinatown residents and businesses in response to the COVID-19 pandemic, the gentrification of this vital neighborhood, and reimagining its vibrant future.
EPISODE #1 BIOS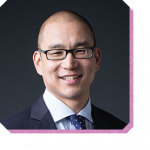 Ben Hires (he/him) joined BCNC as CEO in June 2020. Since his first job as a youth counselor at a therapeutic program, Ben has significant experience in nonprofit leadership and serving young people and families. He held leadership positions in programs, strategy, and external relations at the Boston Children's Chorus where he played a key role elevating the choir's social justice mission to bring diverse young people and their families together. As Director of Strategic Partnerships at the Boston Public Library, he established and maintained building strong relationships across education, cultural, and civic engagement sectors in order to advance the Library's mission of providing educational and cultural enrichment free to all Boston residents. Prior to being the CEO, Ben volunteered as a mentor for BCNC's College Access Program for youth and as a member of the Pao Arts Center Advisory Committee. He earned a Bachelor of Arts degree in Philosophy and Political Science, a Master of Theological Studies, and a Master of Science in Arts Administration all from Boston University.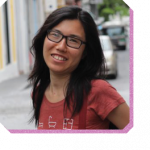 Melissa Li (she/her) is a composer, lyricist, performer, and writer based in New York and Baltimore. She is a recipient of the Jonathan Larson Award, a Dramatists Guild Foundation Fellow, a 2019 Lincoln Center Theater Writer-in-Residence, a 2019 Musical Theater Factory Maker, a 2019 Macdowell Colony Fellow, and a former Queer|Art|Mentorship Fellow. Musicals include Interstate (New York Musical Festival, Winner "Outstanding Lyrics"), Surviving the Nian (The Theater Offensive, IRNE Award Winner for "Best New Play" 2007), and 99% Stone (The Theater Offensive). Her works have received support from The 5th Avenue Theatre, The Village Theater, Musical Theater Factory, National Performance Network, New England Foundation for the Arts, Dixon Place, and others.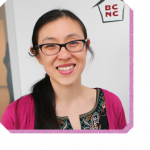 Cynthia Woo (she/her) has been the inaugural Pao Arts Center Director since Jan 2017. Cynthia holds a Master's in Art History from Tufts University with a certificate in Museum Studies. Before coming to BCNC, Cynthia worked at the Museum of Fine Arts, Boston Center for the Arts and LynnArts Inc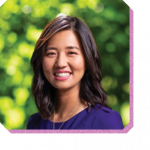 Michelle Wu (she/her) has been a voice for accessibility, transparency, and community engagement in city leadership. First elected to the Boston City Council in November 2013 at the age of 28, Wu is the first Asian-American woman to serve on the Council. In January 2016, she was elected President of the City Council by her colleagues in a unanimous vote, becoming the first woman of color to serve as Council President. Councilor Wu was the lead sponsor of Boston's Paid Parental Leave ordinance and Healthcare Equity ordinance prohibiting discrimination based on gender identity — both of which passed unanimously through the Council and were signed into law by Mayor Martin J. Walsh. She also authored Boston's Communications Access ordinance, which guarantees translation, interpretation and assistive technology for access to city services regardless of English language proficiency or communications disability. Wu got her start in City Hall working for Mayor Thomas M. Menino as a Rappaport Fellow in Law and Public Policy, where she created the city's first guide to the restaurant permitting process from start to finish, and was also a driving force to launch Boston's food truck program. She later served as statewide Constituency Director in the U.S. Senate campaign of her former law professor, Elizabeth Warren. As a former restaurant owner, legal services attorney, and legal guardian of her younger sister, Wu understands firsthand the barriers that families and communities face.  She has a background in community advocacy, having worked at the WilmerHale Legal Services Center in Jamaica Plain, providing legal advice to low-income small business owners, as well as at the Medical-Legal Partnership at Boston Medical Center on immigration law cases for survivors of domestic violence. In 2016, Councilor Wu was honored as one of Ten Outstanding Young Leaders by the Greater Boston Chamber of Commerce and as part of Marie Claire magazine's New Guard: The 50 Most Influential Women in America. Michelle Wu graduated from Harvard College and Harvard Law School. She is fluent in Mandarin and Spanish, and lives in Roslindale with her husband Conor and her sons Blaise and Cass.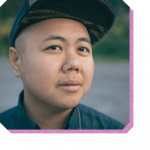 Kit Yan (they/them) is a Yellow American New York based artist, born in Enping, China, and raised in the Kingdom of Hawaii. Kit is a 2019 Vivace Award winner, Dramatists Guild Foundation Fellow, 2019 Lincoln Center Writer in residence, a 2019 MacDowell Fellow, 2019-2020 Musical Theater Factory Makers Fellow, a 2019-2020 Playwright's Center Many Voices Fellow, and a 2019 NAMT selection for Interstate. Kit's forthcoming musical works along with collaborator Melissa Li include a production of INTERSTATE at Mixed Blood Theater in March 2020, a first draft commission of MISS STEP from 5th Avenue Theater, a commission from Keen Company for a Keen Teens one act musical, and co-commission from Company One and Pao Arts for a new chinatown based musical. INTERSTATE, won 5 awards at the 2018 New York Musical Festival including Best Lyrics. Kit's show QUEER HEARTACHE has won 5 awards at the Chicago and SF Fringe Festivals. Kit's forthcoming playwriting works include a rolling world premiere of their play t(estosterone) a documentary play based on interviews with trans people about hormones developed in the Civilians R&D lab and produced at the Artists' Theater of Boston and The Hub in D.C., a forthcoming reading of their new play Mr. Transman, an alternative pageantry play in NYC, and a workshop of a new play Pepper at the Playwright's Center about childhood sexual abuse and the intersection of trans identity. Their work has been produced by the American Repertory Theater, the Smithsonian, Musical Theater Factory, the New York Musical Festival, Diversionary Theater, and Dixon Place. They have been a resident with the Civilians, Mitten Lab, 5th Avenue Theater, and the Village Theater. In 2018 Kit founded Translab an incubator for Transgender and Non-binary voices in the American Theater along with MJ Kaufman and supported by WP Theater and the Public Theater.
EPISODE #1 RESOURCES
Fill out the 2020 Census and spread the word to five friends!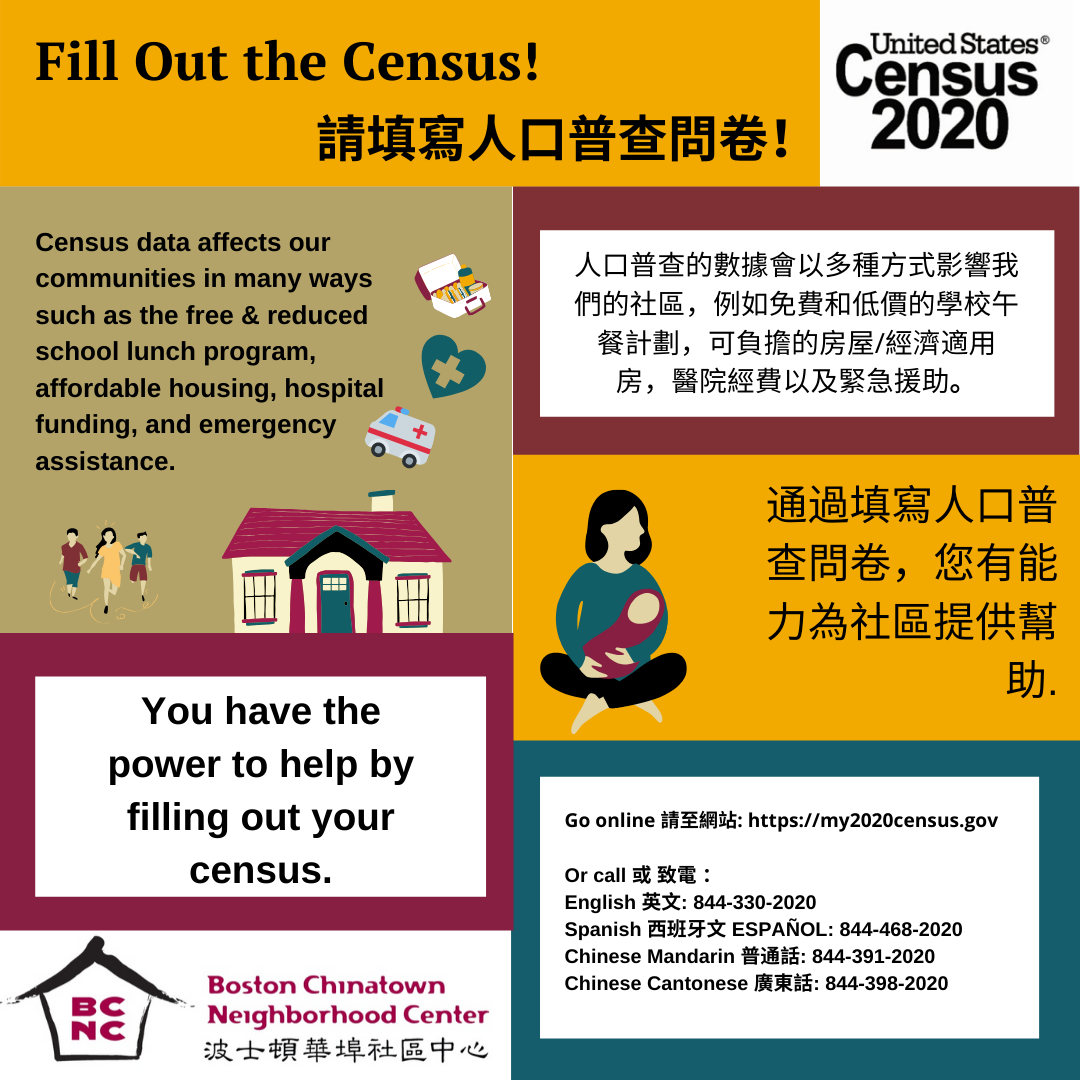 Census data affects our communities in many ways, such as the free and reduced school lunch program, affordable housing, hospital funding, and emergency assistance. You have the power to help by filling out your census. 
Participate in Pao Arts Center's "Love Letters to Boston Chinatown"
Pao Arts Center is taking part in The Love Letters to Chinatown Project to help celebrate and strengthen the API community of Chinatown and Greater Boston. Pao Arts Center is collecting love letters: poems, stories, illustrations, paintings, etc. inspired and dedicated to Boston Chinatown to help uplift our neighborhood during these difficult times. They will be translating these letters and posting them up around the neighborhood as they receive them. 
Support BCNC's Brighter Futures Campaign
During these extraordinarily difficult times, BCNC serves a particularly vulnerable population – low-income and recent immigrants disproportionately impacted by the current crisis.
Families count on BCNC to provide:
Counseling and support groups

Daily academic support and arts enrichment lessons for children

English classes and 1-on-1 advising

Translation of critical resources

Distribution of financial aid and meals

Projects to respond to anti-Asian racism
About Land Acknowledgements
Company One Theatre is based in Boston, the ancestral and unceded territory of the Wampanoag and Massachusett People.
"Acknowledgment is a simple, powerful way of showing respect and a step toward correcting the stories and practices that erase Indigenous people's history and culture and toward inviting and honoring the truth." – Honor Native Land: A Guide and Call to Acknowledgement
Actions:
Download Native Land Digital's

Native Land Map

to identify the territories your city or town is built upon.

Print and customize your own

#HonorNativeLand Art

  

Learn about the Mashpee Wampanoag's fight to retain their current land in trust and sign their petition to show your support

here

.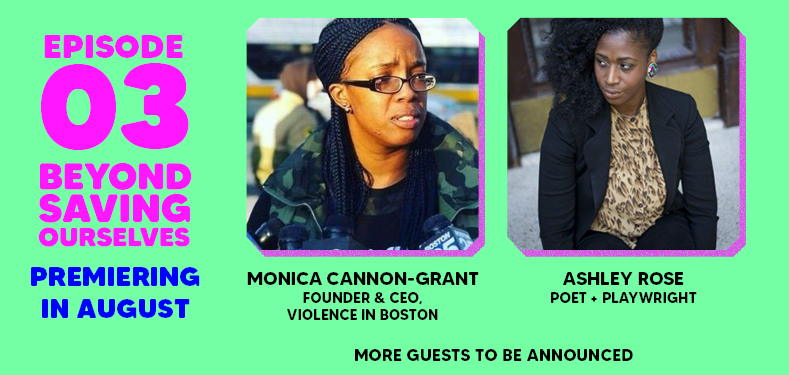 Company One Theatre is curating
the Better Future Series to AMPLIFY…
the work of individuals and organizations who are serving our communities

supporting artists through engagement, exposure and compensation, while prioritizing early-career artists, artists of color and those affected by loss of work due to COVID-19

theatre's responsibility to provide audiences with experiences in true empathy, while demonstrating the undeniable relationship between empathy and social change

that though we may be physically distant, we can collectively fight for social justice
© 2020 Company One — Boston Theatre tel: 617.292.7110 — fax: 617.307.4475 — email: info@companyone.org — 539 Tremont St — Boston, MA 02116