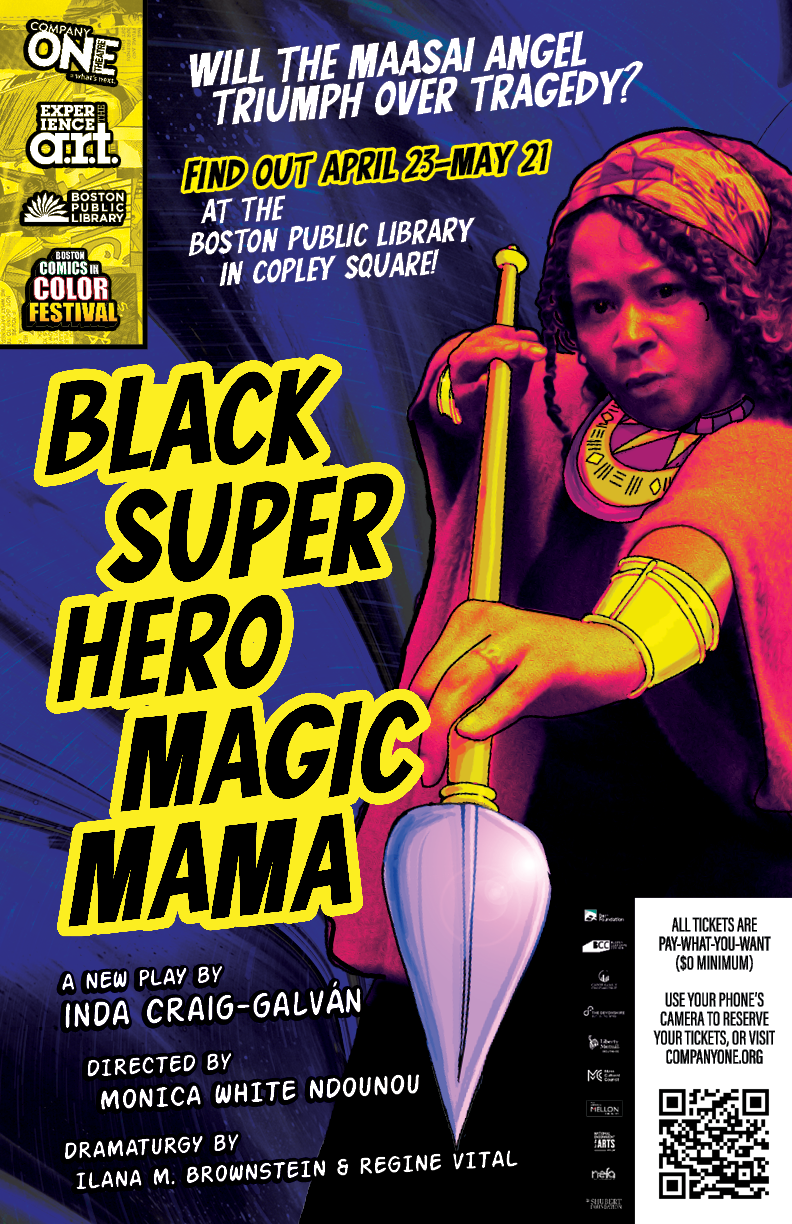 PAST PRODUCTION  |  SEASON 23

Part of C1's Commitment to Theatre As Public Art
BLACK SUPER HERO MAGIC MAMA
by Inda Craig-Galván
directed by Monica White Ndounou

dramaturgy by Ilana M Brownstein and Regine Vital
presented in collaboration with
American Repertory Theater, Boston Public Library,
and Boston Comics in Color Festival
April 23 – May 21, 2022

Rabb Hall @ Boston Public Library
Central Library in Copley Square
All tickets are Pay-What-You-Want, with $0 minimum!
In all the books that Sabrina Jackson reads to her son Tramarion, tragedy's just an origin story, something to propel the heroes into wondrous new worlds. When tragedy strikes in her own life, Sabrina launches herself into a fantastical, technicolor universe where she gets to be the hero.
A high-flying adventure that refuses to be held down by the gravity at its core, Inda Craig-Galván's Black Super Hero Magic Mama is a powerful refutation of the disproportionate expectations placed on Black mothers and their sons.
The performance runs approximately 2 hours, inclusive of a 15-minute intermission.
Recommended for ages 14 and up.
This production contains depictions of police brutality, violence, death, grief, depression, toy guns, and strong language.
MASKING AND VACCINATION PROTOCOLS
Masking
Everyone is required to wear a well-fitted mask that fully covers their nose and mouth at all times during this production. We strongly recommend wearing an N95, KN95, or KF94 mask, or double-masking. The only exception to this requirement is for performers while performing.
Vaccination Requirements
Visitors must present proof of full vaccination including at least one booster dose.
OR: Visitors who are vaccinated but who have not received at least one booster dose must also show proof of negative results from an antigen test taken within 24 hours.
OR: Visitors under 5 who are not yet eligible for the vaccine must show negative results from an antigen test taken within 24 hours.
A very limited amount of rapid tests may be available at the door for a suggested donation of $10 per rapid test. Rapid tests take at least 15 minutes. If you need a rapid test at the door, please plan to arrive early.
Protocols are subject to change.
If you would prefer not to attend in person, please reach out to our team at boxoffice@companyone.org to exchange in-person tickets for access to the recording, or book your own on demand ticket ($0 minimum), available through the American Repertory Theater's website for a limited time only.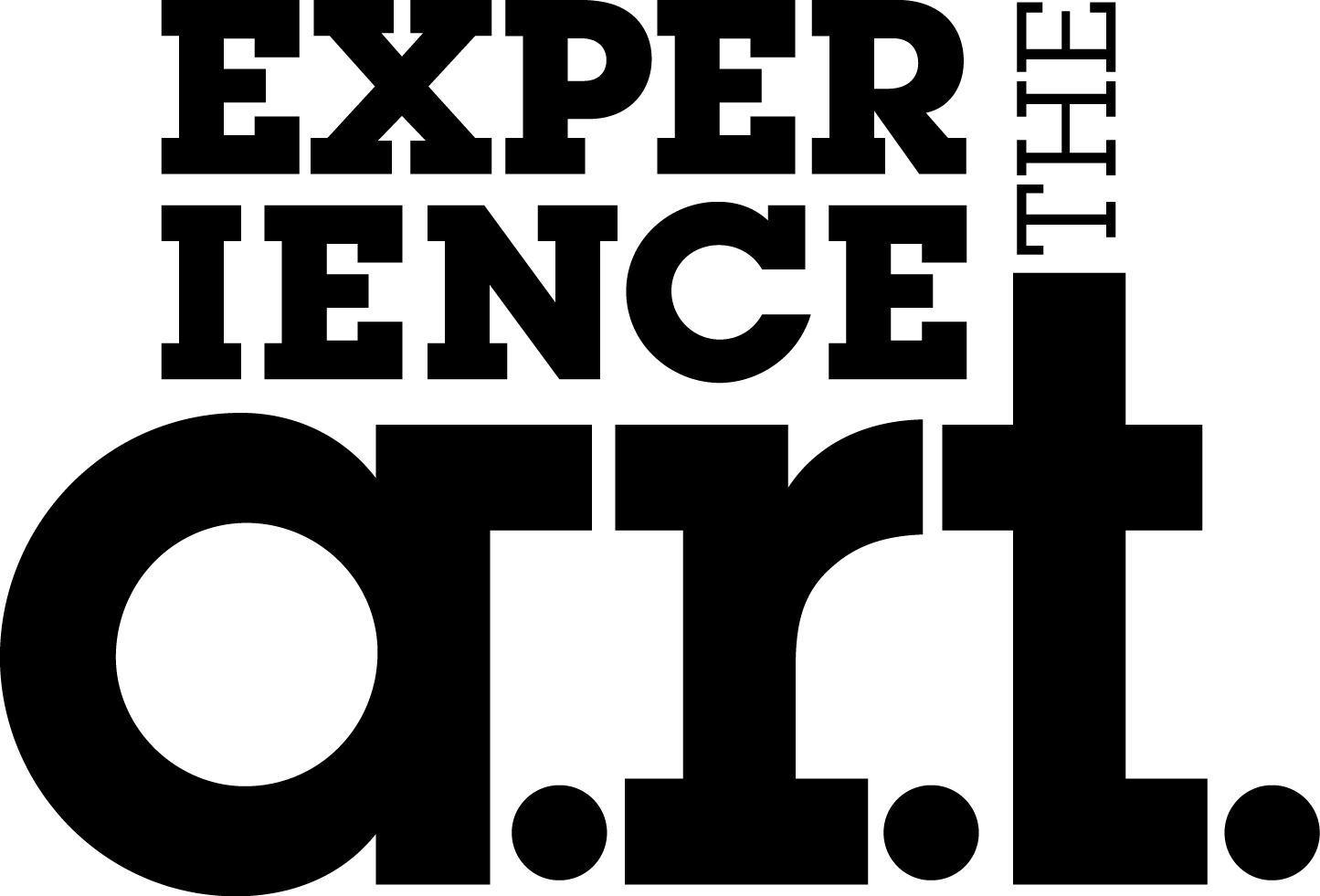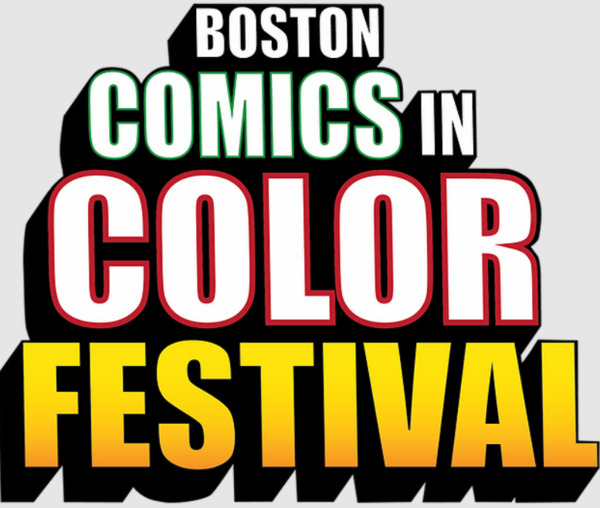 Program notes by Ilana M. Brownstein and Afrikah Selah. For reprinting permissions, or more information, please contact info@companyone.org
To cite these program notes:
Brownstein, Ilana & Afrikah Selah. Program Notes for Company One Theatre, Black Super Hero Magic Mama. Inda Craig-Galván, playwright. April 25-May 21, 2022. Accessed [include your access date here]. URL https://companyone.org/wp-content/uploads/2022/05/S23_BSHMM_Program-FinalWeb.pdf.
A series of gatherings spread across the Boston Public Library's branches, connecting the themes of Company One Theatre's production of the play Black Super Hero Magic Mama to our city's local communities through interactive experiences in partnership with organizations throughout Boston, paired with a sneak peek of the play!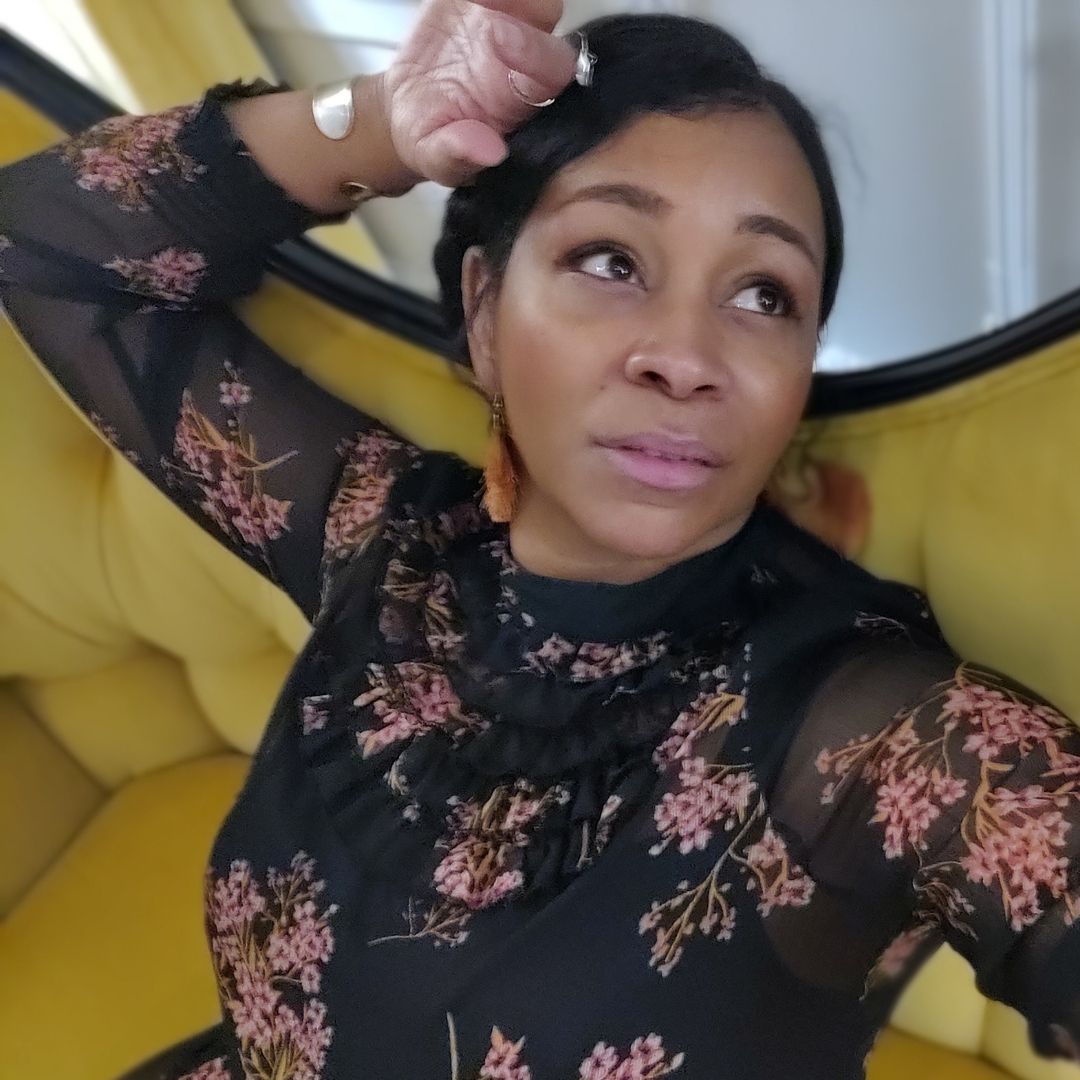 Ramona Lisa Alexander*
Sabrina Jackson aka Maasai Angel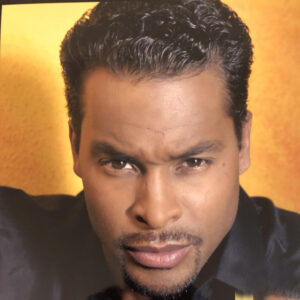 Ricardo Engermann
Coach Corey Brackett aka Deep Thinker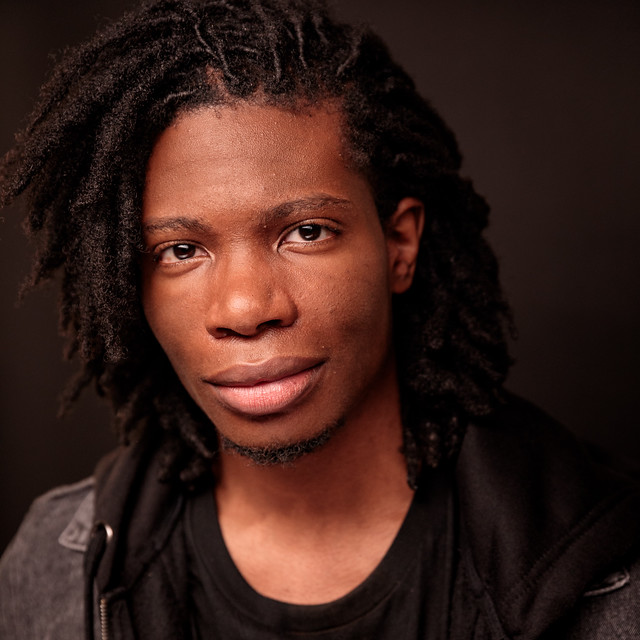 Joshua Robinson 
Tramarion Jackson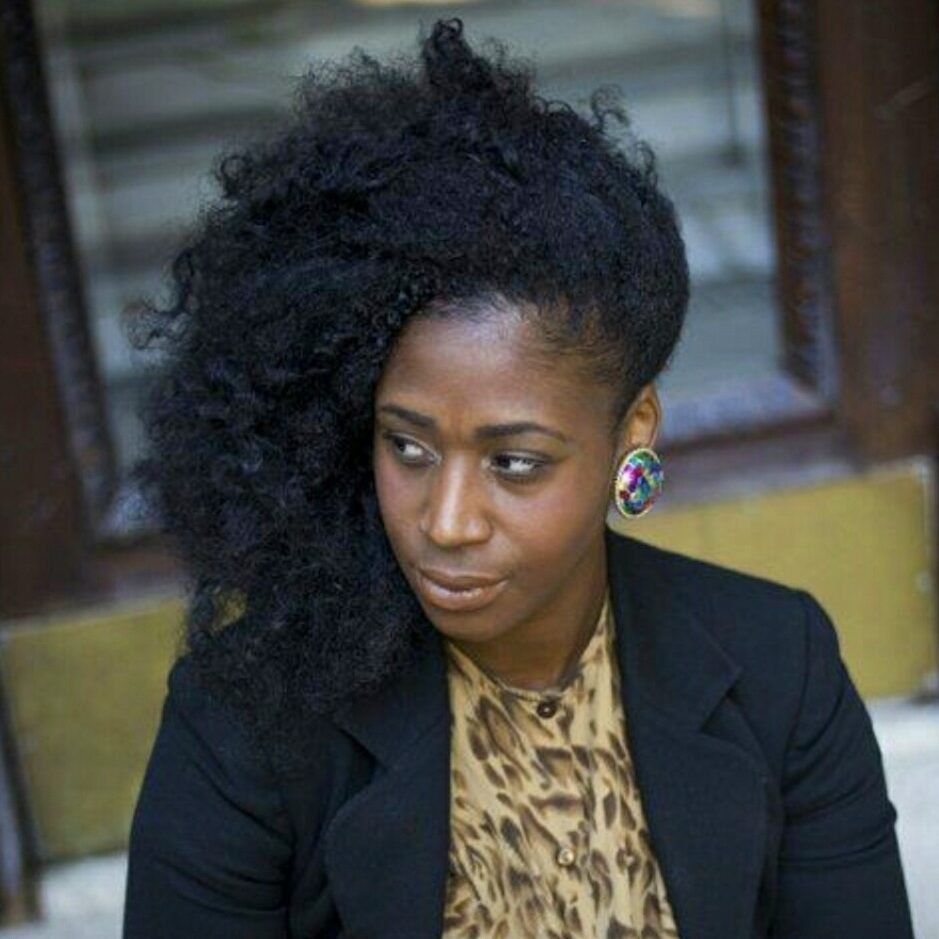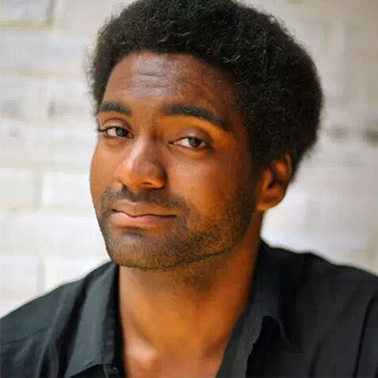 Stewart Evan Smith
Tom Blackman aka Human Hyena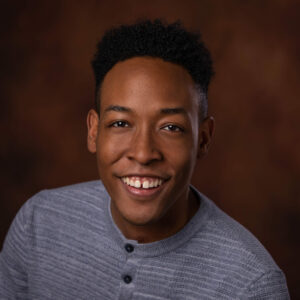 Anderson Stinson, III
Flat Joe/Joseph A Hughes aka Black

Superman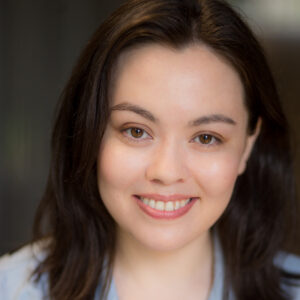 Helen Hy-Yuen Swanson
Connie Wright aka Lady Vulture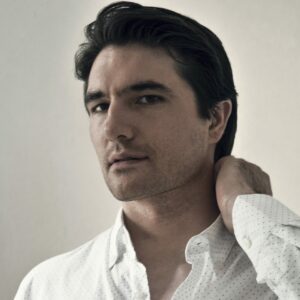 Dustin Teuber
Dave Lester aka Death Tap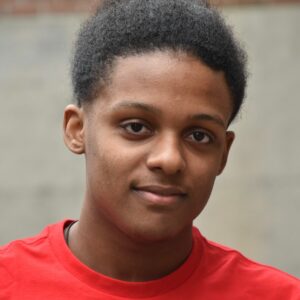 Garner Reynoso Tejeda
Understudy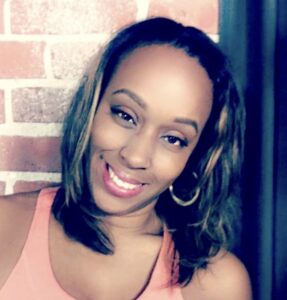 Karimah Williams
Understudy
PLAYWRIGHT AND PRODUCTION TEAM
Inda Craig-Galván, Playwright
Monica White Ndounou, Director
Ilana M Brownstein, Dramaturg
Regine Vital, Dramaturg
Baron E. Pugh, Scenic Designer
Mikayla Reid, Costume Designer
Elmer Martinez, Lighting Designer
Anna Drummond, Sound Designer
Maria Servellón, Projection Designer
Sam Knox, Rehearsal Stage Manager
Pat-rice Rooney, Production Stage Manager
Liz Diamond, Assistant Stage Manager
Ross Gray
, 
Assistant Stage Manager
Afrikah Selah, Assistant Dramaturg
Michelle Sparks, Assistant Scenic Designer
Cagen Luse, Animation Design & Comics Consultant
Margaret Clark, Fight Choreographer
Jennifer Butler, Properties Designer

Jake Mariño, C1 Production Manager
BIOS
Inda Craig-Galván — Playwright
Inda Craig-Galván (she/her) writes stuff – mostly plays and TV.  Her work often explores intra-racial conflicts and politics within the African-American community. Grounded in reality with a touch of magical realism that fucks with time & memories. Inda's currently developing new works of theatre on commission with The Old Globe and Roundhouse Theatre. Produced plays include a hit dog will holler (Skylight Theatre & Playwrights' Arena co-production, Los Angeles), Black Super Hero Magic Mama (Geffen Playhouse, Los Angeles), and I Go Somewhere Else (Playwrights' Arena, Los Angeles). Inda is the recipient of the Kesselring Prize, Jeffry Melnick New Playwright Award, Blue Ink Playwriting Prize, Jane Chambers Student Award for Feminist Playwriting, and Stage Raw Best Playwright Award. Inda's plays have been included on the Kilroys List (twice) and Steppenwolf Theatre's The Mix. Inda has developed & presented work at Ashland New Play Festival, Orlando Shakes, Ojai Playwrights Conference, Eugene O'Neill National Playwrights Conference, Oregon Shakespeare Festival's Black Swan Lab, The Old Globe Powers New Voices Festival, Kitchen Dog Theatre New Works Festival, Black & Latino Playwrights Conference, WomenWorks, Humanitas, Chalk Repertory Theatre, Skylight Theatre, San Francisco Playhouse, Trustus Theatre Playwrights Festival, Lorraine Hansberry Theatre, Intiman, and others. Aside from theatre, Inda is a writer on the upcoming JJ Abrams series Demimonde (HBO), and previously wrote on Happy Face, How to Get Away with Murder, and The Rookie. She is in development with Universal TV Studios to write and executive produce Cotton Club Princess, adapted from the novel by Karla Diggs. a hit dog will holler, Inda's 4-episode fiction podcast adapted from her play, premiered March 16, 2022 on Radiotopia.fm or wherever you get your podcasts. ​MFA in Theatre: Dramatic Writing, University of Southern California.
Monica White Ndounou — Director
Dr. Monica White Ndounou (she/her) is an Associate Professor of Theater at Dartmouth College and the founding Executive Director of The CRAFT Institute which convenes The International Black Theatre Summit and administers the Pay-It-Forward All-Career Level Mentorship Program along with various initiatives designed to create culturally inclusive ecosystems throughout the world of arts and entertainment by transforming formal training and industry practices while promoting equitable access. In addition to being a scholar-artist, she is also the past President of the Black Theatre Association (BTA) (2016-2018), immediate past Vice President of Advocacy for the Association for Theatre in Higher Education (ATHE) (2019-2021) and currently serves on the board of The August Wilson Society. She is also a founding member of the National Advisory Committee of The Black Seed, a national strategic plan to create impact and thrivability for Black theater institutions and initiatives. She is an alum and guest lecturer of The Black Arts Institute and a co-founder of CreateEnsemble.com, a digital platform for creative artists of color.
Ilana M Brownstein — Co-Dramaturg
Ilana M Brownstein (she/her) is the Director of New Work at C1, and a parent-artist specializing in new plays, social justice, and public advocacy. She is the Founding Dramaturg at Playwrights' Commons. Previously, she created the Playwriting Fellows program and Breaking Ground Festival at The Huntington; led the dramatic literature and dramaturgy curriculum at Boston University for 10 years; and has served as a freelance dramaturg for new play festivals, including The O'Neill, New Harmony, and the Kennedy Center among others. Dramaturgy with C1 includes works by Kirsten Greenidge, Jackie Sibblies Drury, Young Jean Lee, Aditi Kapil, Natsu Onoda Power, Lauren Yee, Mia Chung, Tarell Alvin McCraney, Josh Wilder, Kristoffer Diaz, A. Rey Pamatmat, Qui Nguyen, and Idris Goodwin. She is the senior dramaturg for the C1 PlayLab program, which has provided script and professional development to 60+ playwrights over 11 seasons. She is a member of the 2019 NAS Creative Community Fellows Cohort, artEquity's 2017 anti-racism facilitator cohort, and holds an MFA in Dramaturgy from Yale. Ilana has been a Kilroys nominator, served on the National Advisory Board for HowlRound, and is a two-time winner of the LMDA Elliott Hayes Award for excellence in dramaturgy. imbturgy.wordpress.com
Regine Vital — Co-Dramaturg
Regine Vital (she/her) is beyond thrilled to be on the Black Super Hero Magic Mama team! She has worked with several Boston area companies, including The Huntington, Commonwealth Shakespeare Company, ArtsEmerson, Central Square Theatre, Moonbox Productions, HUB Theatre Company, Fresh Ink Theatre, and Flat Earth Theatre. She's a member of Playable Theatre and a frequent collaborator of Green Door Labs on interactive theatre-games. Regine is an educator, teaching text/performance (high school), public speaking, introductory literature, and composition (college). She holds degrees from Boston University and UMass Boston, and studied Shakespeare at King's College London and Shakespeare's Globe. 
Ramona Lisa Alexander — Sabrina Jackson AKA Maasai Angel
Ramona Lisa Alexander's (she/her) regional credits include The Bluest Eye, Milk Like Sugar, and Breath, Boom (Huntington); Postcards From Earth (Guthrie, X11); Seven Guitars (Artist Rep, Portland Or.); The Royale (Merrimack Rep/Capital Rep, Albany, NY); To Kill a Mockingbird (Montana Rep, National Tour); Pipeline, The Brother/Sister Plays, King Hedley II (Portland Playhouse, Drammy Award); black odyssey boston (Central Square Theatre, Eliot Norton, Best Ensemble); Intimate Apparel (W.H.A.T), Romeo and Juliet (Commonwealth Shakespeare Company) and The Boys From Syracuse (Boston Landmarks Orchestra); Barbecue, Saturday Night Sunday Morning (The Lyric Stage); and Peter and the Wolf (BYSO). Film: "Knock Around Kids" (adekoje-filmwerks).
Ricardo Engermann — Coach Corey Brackett aka Deep Thinker
Ricardo Engermann (he/him) is a 2013 Elliot Norton award recipient for his role as Macedonio in The Elaborate Entrance of Chad Deity (Company One Theatre). Mr. Engermann feels fortunate to have been a part of numerous productions including Much Ado About Nothing (Commonwealth Shakespeare Company); and as Davey Battle in Take Me Out and Balthazar in Our Lady of 121st Street (SpeakEasy Stage Company). He has also been seen at the Lyric Stage Company for several productions including Lobby Hero, The Old Settler and The Liar. Lastly, he would like to thank Wheelock Theatre for allowing him to satisfy his stunt addiction by casting him in a number of shows including Pippi Longstocking (twice), The Phantom Tollbooth and The Wizard of Oz.
Joshua Robinson — Tramarion Jackson
Joshua Robinson (he/him) is a Black artist/actor/theater maker pursuing his Masters at Rose Bruford College of Theatre and Performance in the UK. He was last seen in London as Claudio in Shakespeare's Measure for Measure and as Warren in Albatross by Isley Lynn. He recently produced a mini album detailing his life growing up as a young black boy in a white suburban neighborhood, highlighting the lesser known stories of black/minority groups in America through multiple forms of media. He is currently working on a self-produced comic strip which began as the thesis for his Master's.
Ashley Rose — Lena Evers
Ashley Rose (she/her) is a Haitian-American poet, educator, and restorative justice specialist from Boston, MA. She has worn many hats, from being the Lead Organizer responsible for implementation of Participatory Budgeting in Boston, to teaching S.T.E.A.M, Peacemaking, and Poetry in schools, drug rehabilitation centers, and community centers for over 15 years. She has earned countless accolades for her work in the arts and organizing, including winning the Boston Music Awards Spoken Word Artist of the Year; the 2016 San Diego National Poetry Award; the OneIn3 Impact Award for the being the most influential person under age 35 in Massachusetts; and the 2017 Extraordinary Woman of the Year for the City of Boston. Currently Ashley Rose works at Suffolk University's Center for Restorative Justice hosting trainings for educators, corporations, and institutions. She is an alum of Company One Theatre's PlayLab program, teaches poetry to local writers ages 12-82 through Grub Street, and serves as the External Creative Expressive Coordinator for Massachusetts Correctional Institution-Norfolk, where she tries to support inmates to find agency and healing through the arts. Her first book of poetry, Haunted, was independently published this past fall.
Stewart Evan Smith — Tom Blackman aka Human Hyena
Stewart Evan Smith (he/him) has appeared in numerous productions in New England and the Bay Area, earning an IRNE nomination for his work in Between Riverside and Crazy (SpeakEasy Stage). At C1, Stewart was last seen as Orcus in She Kills Monsters. For three years, he was a regular performer with the Boston cast of Shit-Faced Shakespeare, and is a regular ensemble performer with Mystery Cafe Dinner Theatre, and Theatre Espresso. He is featured in the independent films Uncanny Harbor, Scoundrel, and How to Win the Internet, as well as the internet series Staying in Boston. Occasionally, he provides voices for The Penumbra Podcast.
Anderson Stinson, III — Flat Joe/Joseph A Hughes aka Black Superman
Anderson Stinson, III is very excited to be a part of Black Super Hero Magic Mama! Anderson is a local actor and voice actor who graduated from Brandeis University with High Honors in Film and Theater Arts in 2021. Favorite credits include White Rabbit Red Rabbit, We Are Proud To Present…, The Tempest, The Lathe of Heaven, and The Laramie Project. Anderson will also be in The Bomb-itty of Errors with Actors' Shakespeare Project later this year! You can see more of his work at TheThirdAnderson.com. Anderson is so grateful to be part of a wonderful cast of talented artists.
Helen Hy-Yuen Swanson — Connie Wright aka Lady Vulture 
Helen (she/her) is excited to be making her Company One debut and collaborating alongside such wonderful people in Black Super Hero Magic Mama. She is an actor and violinist with an MA in Acting from the Royal Conservatoire of Scotland (RCS), which included a Shakespeare's Globe Residency. She's also studied extensively at the Michael Chekhov Actors Studio Boston. Selected theatre credits include: Dance Nation (theatre KAPOW); Hindsight 2020 (Those Women Productions); Yellow Face (O.W.I. Bureau of Theatre); The Draft (Hibernian Hall; Best Ensemble Winner, ArtsImpulse Awards); As You Like It (Shakespeare's Globe/RCS); The Witch of Edmonton, Three Sisters, and Blackout (RCS). IG/Twitter: @thehelenswanson. helenswanson.com
Garner Reynoso Tejeda — Understudy, Tramarion Jackson & Flat Joe
Garner Reynoso Tejeda (he/him) is a senior at Boston Arts Academy. Past roles include Mutt in Mutt and Jeff at Boston Arts Academy, and Romeo in Romeo and Juliet at Gardner Pilot Academy. 
Dustin Teuber — Dave Lester aka Death Tap 
Dustin Teuber (he/him) is excited to be working with Company One for the first time. Dustin studied theater at the Stella Adler Studio in New York and is currently in pursuit of a Psychology degree, as well as continuing to work on his craft. Credits include Pride and Prejudice as Mr. Darcy (NH Theater Project), Carter in Fat Pig (Flat Earth Theater), and Marco in A View from the Bridge (Umbrella Theater Co.) Thanks for coming out and enjoy the show!
Karimah Williams — Understudy, Sabrina Jackson & Lena Evers
Karimah Williams (she/her) is excited to be taking part in her first staged production with Company One! She has worked with C1 on other projects including Acts of Joy as well as training with the Professional Development for Actors classes. She was most recently seen in Onward, Votes for Women (Birch Tree Productions); as well as Coriolanus and For Colored Girls…  (Praxis Stage). Karimah's film credits include The History Channel's Aftershock and most recently, the award-winning web series Love Undone. Karimah has a BFA in theater from Salem State University. She can only hope she serves as a source of inspiration to all her past and present students in the Boston Public Schools while fulfilling her passion for the arts. Karimah thanks her family for their consistent love, understanding, and support of her unapologetically taking off her super hero cape when needed!   
Samantha Knox — Rehearsal Stage Manager
Samantha Knox (she/her) is excited to be working on this fantastic show! Along with her background living abroad for much of her life, she is a 2021 graduate of Boston University, where she completed her BFA in Stage Management. Recent stage management credits include: Moonbox Productions' Passing Strange, Gingold Theatrical Group's Speakers' Corner 2021, Wheelock Family Theatre's Walking the Tightrope, and InMotion Theatre's The Poets. samnknox.com
Pat-Rice Rooney — Production Stage Manager
Pat-Rice's (she/her) credits include The Book of Will (Lyric Stage), All is Calm (Greater Boston Stage Company), The Rocky Horror Show (Moonbox Production), and Think of Me (Gloucester Stage Company). She graduated from Millikin University with a BFA in Stage Management in 2020. She'd like to thank all the folks at Company One and A.R.T. for the opportunity, and Mum, Duck, Em, and Meg for their unyielding support. Hope you enjoy the show!
Baron E. Pugh — Scenic Designer
A Virginia native, Baron (he/him) has designed for various New England theaters as well as others throughout the country. Select credits include: The Bluest Eye (Associate Designer, The Huntington); Tiny Beautiful Things, Radio Golf (Trinity Rep); The Comedy of Errors, Snug (Shakespeare Theater of New Jersey); How I Learned What I Learned (Pennsylvania Shakespeare Festival); Breath and Imagination, The Wiz (Lyric Stage Company of Boston); The Elaborate Entrance of Chad Deity, School Girls (TheatreSquared); Passover, Choir Boy, School Girls (SpeakeEasy Stage Company); Marie and Rosetta, and The Three Musketeers (Greater Boston Stage Company). Baron received his MFA in Scenic Design from Boston University and is a proud member of United Scenic Artists Local 829. For upcoming productions, please visit BaronPughDesign.com
Mikayla Reid — Costume Designer
Mikayla Reid (she/her) is a costume designer, dyer, and craft artisan based in the Greater Boston area. She received her MFA in Costume Design from The University of Massachusetts, Amherst, and holds a BS in Fashion Design. Mikayla is excited to be working with Company One for the first time! Most recently, Mikayla's work was seen in Shrike (Fresh Ink), and as a Costume Designer for Shakespeare & Company's Fall Festival. Her current body of work was presented at Design Showcase East this past Spring. mikaylareid.com
Elmer Martinez — Lighting Designer
Elmer Martinez (he/him) is a Puerto Rican-Dominican American interdisciplinary working theater artist, poet and dancer. Born in Lowell, MA he developed in the spoken word, theater, and street dance communities before completing his BFA in Theater Studies focused on Lighting Design with a minor in Dance in 2019. Elmer splits time between Boston and New York City where he continues to freelance as a Lighting Designer for dance companies and festivals including "The Yard," New York Theater Workshop, and Columbia University. As a designer and community events producer his work centers around bridging hip-hop culture and theater aesthetics. Recent work include designs for VLA Dance's In The Space Between in 2021 and Trapped with Passion Fruit Dance Co. in New York. 2021 heralded his debut design for Northeastern University's The Baachae followed by A Closer Walk with Patsy Cline in collaboration with the College Light Opera Company and Art Lab (2022). Elmer is looking forward to upcoming designs with the Lyric Stage Company of Boston, Urbanity Dance and The Boston Globe. He is so excited to be debuting with A.R.T. and Company One through Black Super Hero Magic Mama and wants to thank the entire team for making this collaboration a home!
Anna Drummond — Sound Designer
Anna Drummond (they/she) is a freelance sound designer specializing in live theatre, podcasting, and audiobooks. They have worked within the New England area for both professional theatre companies and educational institutions, including SpeakEasy (BLKS, Pass Over), Company One (Leftovers), The Huntington (Dream Boston: 3 Miles), Trinity Repertory & Brown University (Eurydice, Prowess), Berklee College of Music (Everybody, Machinal), Northeastern University (Deferred), & Emerson College (In The Red & Brown Water, Alchemy of Desire/Dead Man's Blues, We Are PussyRiot, Into The Woods, The Hobbit, etc.) Anna holds a BA with Honors in Sound Design/Audio Post-Production from Emerson College. Many thanks to Monica for this incredible opportunity and congrats to the entire team! Much love also to Dyl, Eleanor, Bridgette, Ally, & Court for everything, always. 
Maria Servellón — Projections Designer
Maria Servellón (she/her) is an award-winning filmmaker, multimedia artist, educator, and arts advocate from Boston, MA. She received her BA in Studio Art and Japanese from the University of Massachusetts Boston, and her MFA in Film and Media Art from Emerson College. Her focus is film and digital media, including projection, installation, photography, drawing, and design. Maria's work often explores synesthetic relationships between art, music, and dance.  Her work has been exhibited and screened in Massachusetts, New York, California, Oregon, the UK, and Mexico. Within the last three years, she was named: one of 2018's "Latinos 30 Under 30" by El Mundo Boston; a 2019 New England Film Star Award finalist; a 2020 Amplify Latinx "Latina Leader;" and a Greater Boston Chamber of Commerce "Outstanding Young Leader" honoree. She has also won grants, fellowships, and residencies from the Mayor's Office Of Arts & Culture, ArtsBoston, Boston Arts & Business Council, Boston Public Schools, Danza Organica, and Mass MoCA.
Cagen Luse — Animation Design & Comics Consultant 
Cagen Luse is a Boston based visual artist and entrepreneur. He is the artist and author of two comic series, the 2021 Association of Alternative Newsmedia award-winning LunchTime ComiX (lunchtimecomix.com) and The Market. They have been published in local Alt-weeklies DIG Boston and the Boston Compass as well as various social media platforms. He also runs his own business, 950design (950design.com), that produces hand-made items such as tee shirts, art prints, buttons, and note cards featuring his original artwork. Cagen is the co-founder of Comics in Color, a monthly meet-up event series, and the Boston Comics in Color Festival (comicsincolor.org), an annual comic arts festival for enthusiasts, artists, and writers of comics by and about people of color.
Margaret Clark — Fight Choreographer
Margaret Clark (she/her) is a Boston-based actor, fight choreographer, and intimacy coordinator. Select fight, violence, and intimacy credits include Spring Awakening and Dry Land (Tufts University), Much Ado About Nothing and Measure for Measure (Brown Box Theatre Project), Julius Caesar and A Midsummer Night's Dream (Commonwealth Shakespeare Company), Our Dear Dead Drug Lord (Off The Grid, World Premiere); Shakespeare in Love (Cape Rep), and Romeo and Juliet (Shakespeare Now!). Upcoming work includes intimacy coordination for The Rocky Horror Show at Boston College.
Jennifer Butler — Props Designer
Jennifer (she/her) is a Boston Based Props Designer and artist, making her Company One debut with Black Super Hero Magic Mama. Prior area credits include The Half Life of Marie Curie (Central Square Theater), Parade (Moonbox Productions, 2020 Elliot Norton Award Winner for Best Musical), The Thanksgiving Play (Lyric Stage Company of Boston), Between Riverside and Crazy and Fun Home (SpeakEasy Stage Co.), and See Rock City and Other Destinations (2018 Edinburgh Fringe Festival). When she is not working on a show, Jenn can either be found in a dance studio with tap shoes on or at home covered in paint. Special thanks to Buddy for all your help and to R.M for being my superhero. jenniferbutlerdesigns.com
Afrikah Selah— Assistant Dramaturg
Afrikah Selah (they/them) is a Queer, Black multi-hyphenate cultural worker based in Boston, MA, working in dramaturgy, arts criticism, and new work development. Their work centers community, identity, and dialogue, often experimenting with devised, adaptation, and ritualistic theatre processes. A third culture kid born & raised by military parents, Afrikah has grown up with the value and mission of expanding worldviews and creating change through performance art. They are dedicated to uplifting the voices and stories of communities marginalized by white supremacy, with thoughtfulness, empathy, and care. They are an alum of the BIPOC Critics Lab and the Front Porch Arts Collective's Young Critics Program. Currently, they serve as the New Work Producer at Company One Theatre, whose mission is to build community at the intersection of art and social change.
Liz Diamond — Assistant Stage Manager
Liz (they/them/theirs) is incredibly excited to be working on the team of Black Super Hero Magic Mama! This is their first production with Company One, and first professional theater work in Boston. They have previously worked with the UMass Amherst Theater Department and Rome Capitol Theater's Summerstage. They are profoundly grateful for their friends and family who have supported this adventure in their life.
Ross Gray — Assistant Stage Manager
Ross Gray (he/him) is a graduate of Suffolk University where he received a Bachelor of Arts in Theatre. A native of Tennessee, Ross has lived in Boston for the past five years, and is thrilled to be making his debut with Company One. Ross's other ASM credits include The Last Catastrophist (Fresh Ink Theatre), The Tempest (Commonwealth Shakespeare Company), and I Am This Place (Plays in Place). Ross is honored to be a part of such a meaningful and heartfelt play that awakens the hero in all of us. He gives many thanks to his friends and family for all of their support and love, especially Danny. 
Michelle Sparks — Assistant Scenic Designer
Michelle Sparks (she/they) is a Props Artisan, Scenic Artist, and Scenic Designer based in Boston. Previous props credits include La Traviata (MassOpera), Passing Strange (Moonbox Productions), and co-props designer for Little Women (Wheelock Family Theatre). She currently works as a Scenic Artist for The Huntington. She is a graduate from Boston University with a BFA in Scene Design. masparks.com 
Jake Mariño — C1 Production Manager
Jake Mariño (he/him) is the Production Manager at Company One Theatre. He is also a stage manager, actor, writer, director, and DJ. Jake began working in all things theatre in 2013 while attending high school in Las Vegas, Nevada before moving to Boston, Massachusetts where he has lived since 2014. Jake is a graduate of Suffolk University (BA Theatre, '18), where he was an active member of the Theatre Department, fulfilling many stage management and acting roles from during his four years, as well as Technical Director and performer for "Who's Askin'?", Suffolk University's Sketch Comedy Group. Credits with Company One include Wolf Play by Hansol Jung and Greater Good by Kirsten Greenidge (both as ASM). Other Boston credits as stage manager or assistant stage manager include Nat Turner in Jerusalem and A Midsummer Night's Dream (Actors Shakespeare Project), A Good Death (AKA Theatre), Waiting for Waiting for Godot and The Good Body (Hub Theatre Company), Not Medea (Flat Earth Theatre) and One State Two State Red State Blue State, Orlando, and Rent (Suffolk University Theatre Department).
Click each thumbnail to enlarge. Photos by Lauren Miller.
Audience members have the opportunity to respond to three questions on our lobby response board:
– What THOUGHTS, FEELINGS, and QUESTIONS did the play invite in for you?
– What does your community need to GROW?
– What SEEDS can you plant in your circles to nurture RESILIENCE and CARE?
Check back here for examples of some of our audience responses throughout the run!
"Company One Theatre returns to live performance with a first-rate production… The ineradicable ache of a mother's loss comes through with devastating force in 'Black Super Hero Magic Mama,' skillfully directed by Monica White Ndounou."
"Very strong. More so than anything else, Black Super Hero Magic Mama expresses joy and compassion."
"Centering a Black woman as more than just a victim — a superhero — is most welcome… [Ramona Lisa Alexander] effortlessly transitions from holding pain one minute and beating up bad guys the next."
"Everyone should see this."
"Very strong. More so than anything else, Black Super Hero Magic Mama expresses joy and compassion."
"Potent… Inda Craig-Galván's approach to this material is fresh, nuanced, and deeply humane."