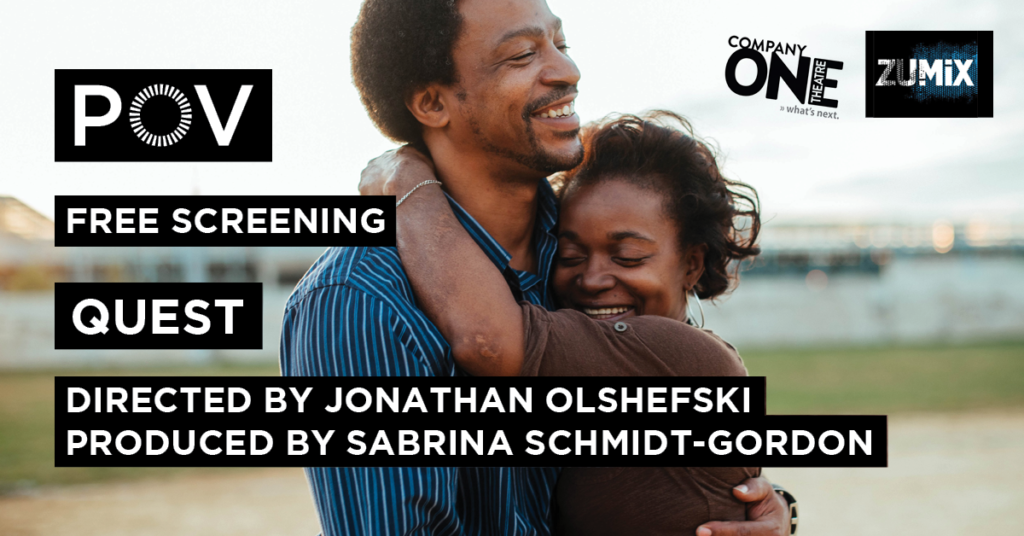 Company One Theatre and ZUMIX present a one-night-only FREE community film screening, in conjunction with C1's production of LEFTOVERS, to amplify another Philly-based story that showcases themes of disappointment, hope, and forgiveness.
QUEST Documentary
directed by Jonathan Olshefski
produced by Sabrina Schmidt-Gordon
WHEN: Wednesday, August 8 at 6:30pm
WHERE: ZUMIX (260 Sumner St, East Boston)
RSVP >> goo.gl/forms/NWaltYU1CguCznzI2
Filmed with vérité intimacy for nearly a decade, QUEST is the moving portrait of a family from North Philadelphia. Beginning during the Obama presidency, Christopher "Quest" Rainey and his wife, Christine'a "Ma Quest," raise a family while nurturing a community of hip-hop artists in their basement home music studio. Epic in scope, QUEST is a vivid illumination of race and class in America and a testament to love, healing and hope.
Watch the trailer >> www.pbs.org/pov/quest/
Official Selection, 2017 Sundance Film Festival.
A co-production of ITVS and American Documentary | POV.
This event is a collaboration with POV, the award-winning independent non-fiction film series on PBS. www.pbs.org/pov