We're Gonna Die By Young Jean Lee
Original music by Young Jean Lee, Tim Simmonds, Mike Hanf, Nick Jenkins, and Benedict Kupstas
Directed by Shawn LaCount
Music Direction by Steve Sarro
October 4 – October 8, 2016
On Wednesday, October 5, We're Gonna Die will be followed by an exclusive post-show performance of Grown-Up StoryTime.
10/04/2016 - 10/08/2016 @ Club OBERON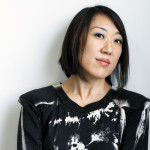 C1's Take
Because of overwhelming and humbling demand, WE'RE GONNA DIE — a weird and wonderful piece from visionary Young Jean Lee, performed with extraordinary charisma by our actor-in-residence Obehi Janice — lives on!  After a successful New England tour, we are thrilled to remount this production with our initial collaborators at the American Repertory Theater's OBERON.
A New England Premiere by Alice Birch
From the Director of AN OCTOROON, Summer L. Williams
October 21 – November 19, 2016
Want to extend your #RevoltWithC1 experience? There will be post-show programming following every Thursday evening performance.
Plaza Theatre, Boston Center for the Arts
10/21/2016 - 11/19/2016 @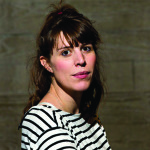 C1's Take
Combining sharp humor and raw emotion in vignettes that swing wildly between the real, the surreal and the self-aware, REVOLT is as multifaceted and untamable as the subject matter it celebrates. Stylishly tackling workplace power dynamics, sexual politics, and societal expectations, REVOLT sinks in, takes hold, and is impossible to forget.
In Support of the #BlackLivesMatter movement
Company One presents EVERY 28 HOURS in collaboration with Oregon Shakespeare Festival and The One-Minute Play Festival at the Museum of Fine Arts
November 5, 2016 at 2pm
Remis Auditorium, Museum of Fine Arts
11/05/2016 - 11/05/2016 @ Museum of Fine Arts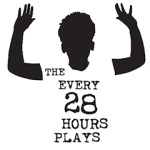 C1's Take
As urgent as it is cathartic, EVERY 28 HOURS seeks to provide a space where rage and healing can exist in tandem, where truth to power isn't just spoken, but performed.
From the Collaborators: "We are in a time of change for the U.S. and the reflection on this current Civil Rights Movement is exciting because of the power and number of talented voices collaborating. Our project is informed by thoughtful leaders in activism, performance, civic leadership and communications. The work is hard and inspiring and necessary." – Claudia Alick, Community Producer, Oregon Shakespeare Festival
EXTENDED BY POPULAR DEMAND!
A New England Premiere by Jackie Sibblies Drury
Directed by Shawn LaCount
In Partnership with Matter & Light Fine Art
January 25 – March 5th 2017**
Location: Matter & Light Fine Art, a gallery in SoWa
01/20/2017 - 03/04/2017 @ Matter and Light Fine Art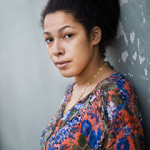 C1's Take
Over the last few seasons Company One has been able to reach more people and create with more innovation thanks to some profound collaborations. This season takes our partnerships to the next level — Season 18 marks historic strides in cross-functional relationships between theatre and other cultural landmarks in Boston and beyond. Producing REALLY with Matter & Light Fine Art is the epitome of these exciting collaborative endeavors. 
From the collaborators: "The question of what exactly art is good for – capturing reality? Evading it? Critiquing it? – is a profound and perennial one. We're ecstatic to be exploring this question with such a smart, principled group, whose members care so much about the role that art plays in the human story." —  Ian Marcus Corbin, Director of Matter & Light
A Boston Premiere by Jiehae Park
Directed by Steven Bogart
Presented in collaboration with the Boston Public Library in conjunction with the Library's "All the City's a Stage: A Season of Shakespeare"
April 27 – May 27, 2017
Rabb Hall, Central Library in Copley Square
04/27/2017 - 05/27/2017 @ Rabb Hall, Central Library in Copley Square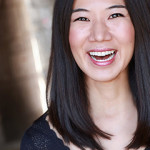 C1's Take
"To stage the first-ever live theatre run at the BPL is an honor. And it marks what we hope will be an example to the rest of Boston's artistic and cultural institutions of what we can achieve together as an intersectional community."
From the collaborators: "Today's library spaces can be brought to life with innovative partnerships. In our first year post-renovation, this pilot program with Company One's Theatre performances will undoubtedly bring new energy and dynamism to the Central Library for all to enjoy," said David Leonard, President of the Boston Public Library. "It's yet another way of making Shakespeare come to life."
A World Premiere by Josh Wilder
Directed by Summer L. Williams
In Development With Company One's PlayLab
July 14 – August 12, 2017
Stay Tuned for Location
07/14/2017 - 08/12/2017 @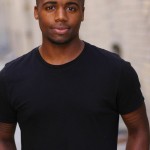 C1's Take
This year, we are excited to debut a refined program structure for PlayLab — C1's multi-tiered new play development program that has served over 26 playwrights over the past 5 years — that will provide even more opportunities for writers at all stages of their careers. That work includes the year-long developmental workshop of LEFTOVERS, culminating in our World Premiere production in July 2017.