STREAMING AUGUST 18 AT 7PM
From Lucy Stone and Ida B. Wells, to Jovita Idár and Fannie Lou Hamer, the struggle for equal access to the ballot box has persisted across generations. Now, in this critical election year, it's our turn to "finish the fight!" Through a selection of short plays that uplift the often ignored voices in the quest for suffrage, and in conversation with organizers working to address disparities in voting access today, this digital event combines art and advocacy to celebrate how far we've come and look forward to the work that still remains to achieve true universal suffrage.
To support Company One Theatre, click here or Venmo us @CompanyOne-Theatre.
  THE PARTNERS
J. Cottle, Executive Director of Dunamis and YCL Coordinator at MassVOTE
Emily Ruddock, Executive Director of MASSCreative
THE PLAYS
All five plays were written by C1 PlayLab playwrights and alums.
2020



by Ashley Rose and Zahra A. Belyea
directed by Jasmine Brooks
featuring Liana Asim and Sabrina Victor
SHOW ME



by Alexis K. Morgan
directed by Jessica Scout Malone
featuring Chris Everett, Hayley Spivey, and Veronica Anastasio Wiseman
A SINGLE DROP OF WATER MAKES AN OCEAN



by Sari Boren and Amy Merrill
directed by Josh Glenn-Kayden
featuring Tatiana Isabel Gil and Jo Michael Rezes
THE FUTURE IS



by Fabiola R. Decius and Bess Welden
directed by Jasmine Brooks
featuring Deity Blair, Aislinn Brophy, and Sabrina Victor
DEMOCRACY SHOULD BEGIN AT HOME



by Catherine Stewart and Dillon Yruegas
directed by Jessica Scout Malone
featuring Chris Everett and Hayley Spivey
Hosts: Jessie Baxter, Kirsten Greenidge.
Dramaturgs: Elena Morris, Ilana M. Brownstein, Kirsten Greenidge
Stage directions: Liana Asim, Aislinn Brophy, Josh Glenn-Kayden, Aurora H. Lee, Veronica Anastasio Wiseman
BIOS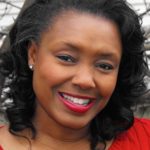 Liana Asim (Liana/Liana/Liana)
Liana Asim is a playwright/actor. A 2017 Company One PlayLab Fellow, Liana's full-length plays include BEDFELLOWS, THE KING OF LOVE IS DEAD, SLUT WALK, THE HAIRY SCARY (musical co-written w/J. Asim and J. Kartes.) Liana's work has been developed at Boston's Rhombus Playwrights writers' group, Company One, Fresh Ink Theatre, Playwright's Platform and Emerson College in Boston, MA. Liana has studied performance art at Northwestern University and playwriting and screenwriting at Emerson College.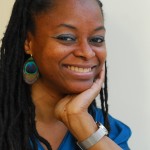 Zahra A. Belyea (she/her/hers)
Zahra A. Belyea is a PlayLab Unit alum. She holds a BA in English from Boston University, an MEd in Secondary Curriculum and Instruction from Boston College, and an MA in Theatre Education from Emerson College. During her many years as an educator, she has taught and tutored in both writing and literature on the collegiate, secondary, and middle school levels, acted as a Writing Consultant at both UNH and Wheelock College, and held the position of Academic Support Specialist for Graduate Students at Wheelock College. At the moment, she is a director of a writing center for a university in Florida. As a teaching artist, movement performer, and playwright, she has had the privilege of working, performing, or writing with or for numerous venues, artists, art institutions, and theatre companies such as the Berklee Performance Center, the Rhode Island Convention Center, Open Theatre Project, We Create! Celebrating Women in the Arts Festival, Company One Theatre, Central Square Theater, ArtsEmerson, The Billie Holiday Theatre, Fort Point Theatre Channel, On With Living and Learning (OWLL), and And Still We Rise Productions, for which she is the current Assistant Director. She is learning to embrace Faith over Fear as she leans closer to God and he continues to help her navigate through a life that has not always been what she has wanted or expected, but which continues to remind her that love does conquer all.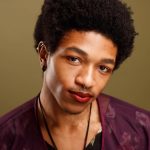 Deity Blair (they series and she series)
Deity Blair is thrilled to be back at it again with C1! Dev's recent local credits include NOSFERATU, THE VAMPYR (Harker, Sparkhaven Theatre), DEAL ME OUT (Lucien, Boston Playwrights' Theatre), DAEMONOLOGIE: SMOKE & MIRRORS (Delphine Levesque, Intramersive Media), and GREATER GOOD (Kyle, Company One/American Repertory Theater). Post onset of COVID-19 and the uprising, Dev has been working on music, taking virtual theatre, poetry, and music gigs when they manifest, and trying to keep herself intact while doing what is necessary. Purchase "The Preview" on Bandcamp, proceeds go to directly supporting Black trans/GNC folks!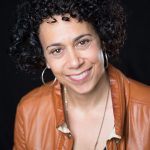 Sari Boren (she/her/hers)
Sari Boren is playwright, essayist, and museum exhibit developer. Her solo play EXHIBITING premiered in 2019, at Newton Theatre Company, as did her short play TO REST at the Somerville Theater Festival, and she was a 2019 member of Company One Theater's PlayLab Unit. Her essays have been published in numerous journals and "The Slurry Wall" is a Notable Essay in The Best American Essays 2019.  Sari teaches writing at Grub Street and has received writing grants from the St. Botolph Club Foundation, Mass Cultural Council, and Vermont Studio Center.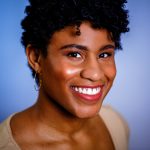 Jasmine Brooks (she/her/hers)
Jasmine Brooks is currently the Artistic Associate and 2nd Year NNPN Producer in Residence at Company One. She is also the former Boston Project Coordinator at SpeakEasy Stage. Directing/Assistant Directing credits include CONFLICT RESOLUTION IN CABIN SIX (Sparkhaven Theatre Company: Camp Strangewood), WORLD LINE (TC Squared Theatre Company), GUPPY (TC Squared Theatre Company), WOLF PLAY (Company One), ¡MAMÁGUA! (Fresh Ink Theatre: Ink Spot), WE SUCK! (Fresh Ink Theatre: Mad Dash), SORRY ASS BLOCK PARTY (Boston Theatre Marathon/Company One), LIFE AFTER LUST (Open Theatre Project: Gay Shorts 3), VIETGONE (Company One), DIVAS (OperaHub), FINAL FLIGHT (Boston University). Jasmine holds a BFA in Theatre Arts from Boston University. Learn more about Jasmine here: jasminerosebrooks.com.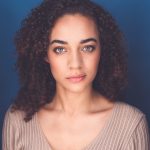 Aislinn Brophy (she/her/hers)
Aislinn Brophy is an actress, writer, and arts administrator based in the Atlanta area. She graduated from Harvard University with an AB in Theater, Dance & Media, and is excited to have been a part of Theater, Dance & Media's very first graduating class. Recent theatre credits include THE JUKE: A BLUES BACCHAE (Queen Mab), SNOWGIRL (Central Square Theater), MEASURE FOR MEASURE (Brown Box Theatre Project), CLOUD 9 (Central Square Theater), A STORY BEYOND (Liars and Believers), and HERITAGE HILL NATURALS (Fresh Ink Theatre). Her virtual pandemic theatre credits include THE GREENING OF BRIDGET KELLEY (Liars and Believers), THE PHLEBOTOMIST (Central Square Theater), and MACBETH (Liars and Believers). aislinnbrophy.com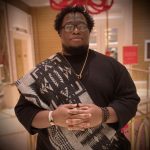 J. Cottle (he/him/his)
J.Cottle, BA, MEd, is an educator, arts-administrator, musician and writer and is the Founder/Executive Director of Dunamis. He has worked as an arts-educator at the Boston Arts Academy, Dorchester Academy, Boston University/Malden Public Schools Reach For The Stars Academy, BELL and the Young Civic Leaders Coordinator at MassVOTE. As an arts-administrator he has supported the Community Music Center of Boston, BPS Performing Arts Department, and the Berklee College of Music. J's work specializes in designing curriculum and O.S.T-programs using integrated arts-techniques and youth development practices to facilitate transformative growth. J is a 2019 National Arts Strategies Creative Community Fellow.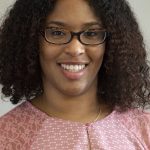 Fabiola R. Decius (she/her/hers)
Fabiola R. Decius is a PlayLab Unit alum. Her plays include HAITI CHÉRIE, FINAL VERDICT, IN SYNC, ICE CREAM BUCKET LIST, DATE NIGHT SURPRISE, CHICKSMAS, DRAPED IN HISTORY, FREE BEFORE ELEVEN, CONSENT, BLACK JESUS, BUS STOP, MAN OF THE HOUSE, and FIGHTING FORGIVENESS, which have been produced and/or developed at Bryn Mawr College, Lesley University, the Boston Public Library, Our Voices Festival, Fade to Black Festival, the Roxbury Repertory Theater, Controlled Kaos Productions, the Office of War Information (Bureau of Theater), Company One Theatre, the Boston Theater Marathon, the Boston Center for the Arts Plaza Theatres, and the Boston Neighborhood Network channel. Fabiola was a Creative City grant recipient through the New England Foundation for the Arts in 2018, and founded Teens WRITE (Writing, Reading, and Investigating Theater Everywhere), which is a program for teenagers to write, revise, cast, direct, and produce original plays culminating in a Ten-Minute Play Festival. She is also currently a high school theater arts educator in the city of Boston. Fabiola graduated from Bryn Mawr College with a Bachelor of Arts, and received a Master of Fine Arts in Creative Writing at Lesley University in Stage and Screen Writing.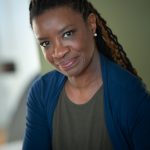 Chris Everett (she/her/hers)
Chris Everett is thrilled to be a part of THE GREAT DEMAND: CONFRONTING THE 19TH AMENDMENT. "During the pandemic, it has been tremendous to work on virtual productions and / or readings with Company One, Birch Tree Productions, Zoom Shakespeare and Newton Nomadic Theater. What a year!"  She also looks forward to the release of her following film projects now in post-production; I CARE A LOT, THE GOOD HOUSE and GODMOTHERED.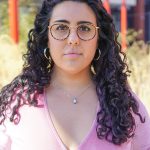 Tatiana Isabel Gil (she/her)
Tatiana Isabel Gil is a Boston based Queer Latinx writer, dramaturg, and actor with a passion for new work development, art that moves people to take action, and decolonization as a form of healing and empowerment. Some favorite credits include working as a dramaturg for world premiere plays HYPE MAN and LEFTOVERS with Company One Theater, playing Kit in Off the Grid's production of OUR DEAR DEAD DRUG LORD, and as the director of Theater Performance and Committee member for the Yo Soy Lola movement, writing 3 one act plays exploring intersectional identities within the Latinx experience. Some of her favorite things are collaboration, homemade iced lattes, Pedro Almodóvar films, making altars, and Steven Universe.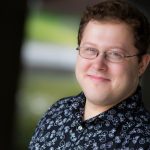 Josh Glenn-Kayden (he/him)
Josh Glenn-Kayden is the Artistic Associate and Casting Director at Company One Theatre and a Boston based director and producer. Recent directing projects include BALTIMORE by Kirsten Greenidge (UMass Amherst), workshops of WALDEN by Amy Berryman and THE INTERROBANGERS by M Sloth Levine (UMass Playlab), GREATER GOOD by Kirsten Greenidge (Company One, associate director), the world premiere of THIS PLACE/DISPLACED (Artists' Theater of Boston), the New England premiere of Nicky Silver's THE LYONS (Titanic Theatre), and the world premiere of Laura Neill's DON'T GIVE UP THE SHIP (Fresh Ink Theatre). Josh is also the director and co-producer of The Legion Tapes (thelegiontapes.com), a sci-fi podcast written by Erin Lerch. Josh has directed and developed new work for the A.R.T., Company One Theatre, Flat Earth Theatre, the Museum of Science, UMass Amherst, Open Theatre Project, the One Minute Play Festival, and TC Squared Theatre Company. Assistant directing credits include productions at Company One Theatre and the A.R.T. Josh holds a BA in Drama from Tufts University and is currently pursuing an MFA in Directing at UMass Amherst.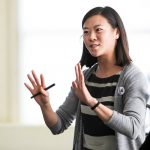 Beth Huang (she/her/hers)
Beth is the Director at the Massachusetts Voter Table and works with over 25 community organizations to increase voter turnout and civic leadership in communities of color and working-class people in Massachusetts. As the Director of MVT, Beth serves on the Steering Committees of Raise Up Massachusetts and the Election Modernization Coalition and convenes MassCounts, a coalition that works with nonprofits to achieve a complete count in the 2020 Census. Prior to joining MVT as the Field Coordinator in 2016, Beth worked at Jobs With Justice as the National Coordinator of the Student Labor Action Project. Beth is a senior trainer with the Midwest Academy. Beth serves on the boards of directors of State Voices, Better Future Project, and Planned Parenthood Advocacy Fund of Massachusetts. She hails from Wisconsin, where she became politicized through fights for workers' rights and racial justice, and holds a bachelors of science from the University of Wisconsin-Madison.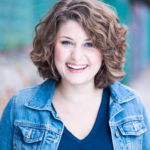 Jessica Scout Malone (she/her/hers)
Jessica Scout Malone (she/her) is a dramaturg at Company One and a Boston-based fight choreographer. Whether working with playwrights, actors, or creative teams, her focus is always on building confidence and fostering joy. Her work can be seen with companies like Anthem Theatre, Boston Playwrights' Theatre, Brown/Trinity Rep, Sparkhaven Theatre, and New Repertory Theatre. She is a member of the Society of American Fight Directors (SAFD) and currently training with Intimacy Directors and Coordinators (IDC). Jess holds a BFA in Theatre Arts from Boston University. Jessicascoutmalone.com.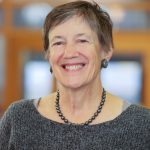 Amy Merrill (she/her)
Amy Merrill is a Boston-based playwright, producer and author of many plays. She is also an organizer and featured artist with the Her Story Is collective, which creates dialogue and artistic collaboration between women in Iraq and the US. Member: Dramatists Guild, Stagesource, Brandeis University Alumni Board and Arts Council, Commonwealth School Board of Trustees.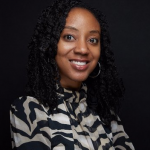 Alexis K. Morgan (she/her)
A Philadelphia native, Alexis K. Morgan is currently a playwright, fiction writer, and educator in the Greater Boston area. Since 2019, A. K. has been a proud member of TC Squared Theatre Company, and her ten-minute play, Concrete Dreams, was performed at Boston Playwrights' Theater at Boston University in the Spring of 2019. Her work focuses on the intersectionality of faith, family, and healing within the African-American community. She is a graduate of Temple University and the Harvard Graduate School of Education.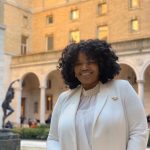 Ayanna Polk (she/her/hers)
Ayanna Polk is a connector and communicator with a history of championing youth and women as a grassroots organizer. As the Communications and Outreach Manager for the Mayor's Office of Women's Advancement, she works to expand the scope of gender equity for the City of Boston. The Office of Women's Advancement works to remove systemic barriers for women with their first-in-the nation approach to closing gender pay gaps, programming for women entrepreneurs, and support for the childcare workforce and childcare access. Ayanna brings extensive leadership experience to the City with over a decade of combined service with the NAACP, New Leaders Council, and Delta Sigma Theta, Sorority, Inc.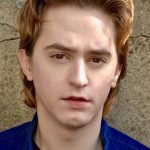 Jo Michael Rezes (they/them/theirs)
Jo Michael Rezes works as a director, educator, and performer in the Greater Boston Area. They are a PhD student in Theatre and Performance Studies at Tufts University where they instruct Introduction to Acting and research the queer temporalities housed in Camp creations of all artistic forms. Directing credits include SCHOOL (Boston Theatre Marathon) and the Elliot Norton award-winning CLOUD 9 (AD, Nora Theatre Company). Selected acting credits include Entropy Theatre Company's A GRIMM THING (Boston Center for the Arts), a touring production of THE ROCKY HORROR SHOW (Frank N. Furter, Prescott Park Arts Festival), a Zoom production of NOSFERATU, THE VAMPYR on HowlRound.TV (Count Orlok, Sparkhaven Theatre), and many more quarantined readings you can find on their website! Their TEDxTalk, entitled "Gender Rehearsativity: the Theater of Gender Play," has garnered 75,000+ views on YouTube. Learn more: JMRezes.com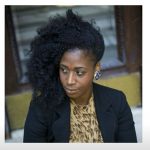 Ashley-Rose (she/her/hers)
Ashley-Rose is a current PlayLab Unit member. She is a Haitian-American educator, writer and restorative justice specialist from Boston, MA. She has worn many hats, including being the Lead Organizer responsible for implementation of Participatory Budgeting in Boston, to teaching S.T.E.A.M, peacemaking and poetry in schools, drug rehabilitation and community centers for over 15 years. Ashley-Rose has earned countless accolades her work in the arts and organizing, including winning the Boston Music Awards Spoken-word Artist of the Year,  San Diego National Poetry Award in 2016, the OneIn3 Impact Award for the being the most influential person under age 35 in Massachusetts, and also being honored as the Extraordinary Woman of the Year for the City of Boston. Currently works at Suffolk University creating curriculum and trainings for educators, corporations and institutions in the areas of  restorative justice, arts and science.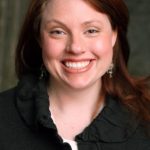 Emily Ruddock (she/her/hers)
Emily has 15 years of experience in strategic and management positions for non-profit arts organizations, including working as the first director of the City of Lynn's Downtown Cultural District. Before joining MASSCreative in 2017, Ruddock was the artistic producer at Merrimack Repertory Theatre (MRT), where she managed the day-to-day operations of the Artistic Department, including hiring, resource logistics, and budgeting for theatrical productions. She also developed and supervised MRT's first education department-focused effort, strengthening partnerships with local social service organizations and schools. As director of Lynn's Downtown Cultural District, Ruddock was highly regarded by city officials and local arts leaders for her leadership in coordinating arts and cultural organizations for neighborhood revitalization and economic development. Ruddock worked with elected city and state officials on a range of projects to promote downtown Lynn and the arts community, including drafting legislation establishing the city's first Public Art Commission. She also organized and executed free public events featuring local arts and community groups. She is a potter who loves making original ceramic art and functional ware for her home, her family and her friends. She holds a Masters in Public Administration from the Maxwell School at Syracuse University and a Bachelor's Degree in Critical Social Thought from Mount Holyoke College.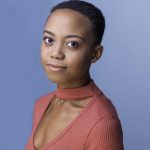 Hayley Spivey (she/her/hers)
Hayley Spivey is an actor, playwright, dramaturg with a BFA in Theatre Arts from Boston University. Her previous acting credits includes TWELFTH NIGHT (Lyric Stage Company and Actors' Shakespeare Project)), ORLANDO (Lyric Stage Company), MEN ON BOATS (SpeakEasy Stage Company), CROSSING FLIGHT (TC2), FIRST LOVE IS THE REVOLUTION (Apollinaire Theatre Company), and DON'T GIVE UP THE SHIP (Fresh Ink Theatre).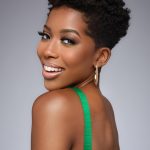 Sabrina Victor (she/her/hers)
Sabrina Victor currently reigns as Miss Massachusetts USA 2020. As a performance activist, she is passionate about creating and sharing diverse stories through all art forms. A 23-year-old hailing from Brockton Massachusetts, Sabrina graduated with Honors from the University of Massachusetts Amherst receiving two undergraduate degrees in Theater and Journalism, and a Multicultural Theater Certificate. She currently works in higher education as a Recruitment Specialist at Bridgewater State University, and as a performer in the Boston area with local and regional theaters. Her credited work includes American Repertory Theater, SpeakEasy Stage, and Company One, all companies dedicated to new and diverse works. #SpeakYourTruth is the social tag Sabrina uses to share her passion and platform. She is an advocate for experience, exposure and platforms for young people and artists to share their untold stories through the performing arts. This manifests through bringing the arts to marginalized communities that lack access, and encouraging engagement in inspirational avenues like theater, music, crafts. Through the arts we can redefine our narratives and speak our truths. sabrinakvictor.com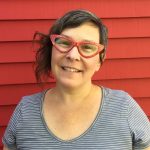 Bess Welden (she/her/hers)
Bess Welden lives with her family and makes theatre in Portland, ME. Her play REFUGE MALJA, which premiered at Portland Stage, won the 2020 Tel Aviv Playwriting Contest and was a top seven finalist in the 2020 National Jewish Playwriting Contest. Her play with songs, DEATH WINGS, was recently workshopped with Fresh Ink Theatre and Pawling Theater Exchange. Her youth theater plays, MERGIRL SAVES THE WAVES and MAGIC IN THE ATTIC are slated for production this fall. Bess' 15-minute audio rom-coms UNDER MY SKIN and WHAT I MISS MOST were recently released on Meet Cute Podcast (meetcute.com). She is super proud to be a current member of Company One's PlayLab Unit. besswelden.com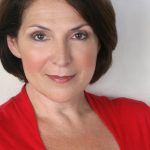 Veronica Anastasio Wiseman (she/her/hers)
Veronica Anastasio Wiseman is a Boston area actor, voice artist and speech language pathologist, proudly working (and playing) most recently with Company One, Fresh Ink, Boston Playwrights' Theatre, Central Square Theatre, Sleeping Weazel, Gloucester Stage, Commonwealth Shakespeare & Bridge Rep.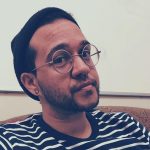 Dillon Yruegas (he/él)
HowlRound Theatre Commons Fellow Dillon Yruegas is a queer/trans/latinx (coahuiltecan) theatremaker from the Central Texas area, who holds both a BFA in Theatre and a BA in Spanish from Texas State University. He believes that theatre should not only be intersectional, highlighting marginalized communities, but continually pushing forward through innovation, diversity, and equity. Through his artistry as a theatremaker, Dillon has embodied, engaged, and emboldened these stories. He also facilitates workshops for trans and gender expansive performers through a series of meditative and movement-based exercises in order to illuminate the joyful and fulfilling potential that performance holds for those of us from these historically marginalized experiences.
RESOURCES, ACTION STEPS, & RELATED EVENTS
RESOURCES
Get ready to vote!

The Massachusetts State Primary Election is September 1, and the registration deadline is August 22.

General Election day is November 3 and the

registration deadline in MA is

October 24. The deadline to apply for a mailed ballot in MA is October 28.

Find your voting info and register

here

.

Find your polling place and review the Voters' Bill of Rights

http://mavotertable.org/voter-resources-1
Become a Poll Worker

for the upcoming election!

Volunteer for a virtual phonebanking session

with Massachusetts Voter Table!

 

Check out

MASSCreative's Create the Vote Toolkit

and take the pledge

The Mayor's Office of Women's Advancement is dedicated to economic equity and advocates to close gender pay gaps in the workplace. Take the free online

WorkSmart Salary Negotiation Workshop

with Women's Advancement and AAUW to identify and negotiate your worth with employers. 

Learn more about the

EMPOWER Act

and write to your Massachusetts state representatives to urge them to support the bill to help cities lower the voting age:

bit.ly/empower-act-letter

If you haven't already done so, fill out your census at my2020census.gov and spread the word to five friends. Census data affects our communities in many ways, such as the free and reduced school lunch program, affordable housing, hospital funding, and emergency assistance. You have the power to help by filling out your census — the deadline is September 30! 

Learn more about suffrage and voting rights!

Visit the Boston Women's Suffrage Trail

, which highlights women's long quest for voting equality. The tour takes you on a journey through the streets of the City to visit historical landmarks important to the Women's Suffrage Movement. Stops include The Boston Women's Memorial, The Boston Public Library in Copley Square, and more. Follow the trail in-person or virtually!

Check out the Boston Public Library's

book list

to learn more about the Women's Suffrage Movement. Books are available in digital format or for contactless pickup through

BPL To Go

.

The Suffrage Centennial Countdown is underway!

Women's Advancement

is commemorating this historic milestone by highlighting important suffragists, landmarks, events, and actions you can take to be a part of the vote today. Be sure to follow them on

Facebook

,

Instagram

, and

Twitter

for more!
RELATED EVENTS
August 20, 2020 2-3 PM: Meet Knox, the City's first cargo electric-assist tricycle.

As part of the City of Boston's

Climate Action Plan Update

, the City recently added an electric-assist tricycle to its fleet.

The trike will be named in honor of cycling pioneer

Kittie Knox

, who lived in the West End in the late 1800s. Knox challenged racial and gender stereotypes while competing across the country just as women were organizing for access to the ballot box.

RSVP here

for this virtual event.

August 26, 2020: One Hundred Years of the Vote.

On this day, the Suffrage100MA Coalition will honor the suffragists' legacy in a virtual commemoration ceremony. A number of elected officials, local leaders, and artists will reflect on women's impact on civic spaces then and now. For more information, visit

Suffrage100MA's website

.