There are no tickets
available for purchase
at this time.
Get Tickets
C1 PlayLab is now C1 PlayLab Circuit, a two-pronged approach to new play development that supports writers at all career stages, and provides community-centered professional development opportunities: Writing Labs and Open Circuit. Our PlayLab Circuit Writing Labs each serve a different population: The Flux Lab Writers work on plays that are being developed towards production, including C1's residencies and commissions; The Surge Lab brings together artivist-playwrights who receive micro-commissions to write responsively on themes we're tackling in our Better Future programming; finally, the Volt Lab Writers (formerly PlayLab Unit) are a cohort of early career playwrights who meet monthly in a supportive lab-style setting. Our Open Circuit programs are free artistic and professional development opportunities, including our Virtual Open Write events, and our Field Work convenings (formerly known as PlayLab Bootcamp).
This year's Flux Lab Writers include:
Kirsten Greenidge, C1 Resident Playwright supported by the Mellon Foundation
Inda Craig-Galván* with Black Super Hero Magic Mama
Francisca DaSilveira* supported by the National New Play Network
Idris Goodwin* supported by the National New Play Network
David Valdes with Downtown Crossing
Kit Yan & Melissa Li with the C1 PlayLab Pao Fellowship
*also Surge Lab Writers
Learn more about PlayLab Circuit's history!
VOLT WRITERS LAB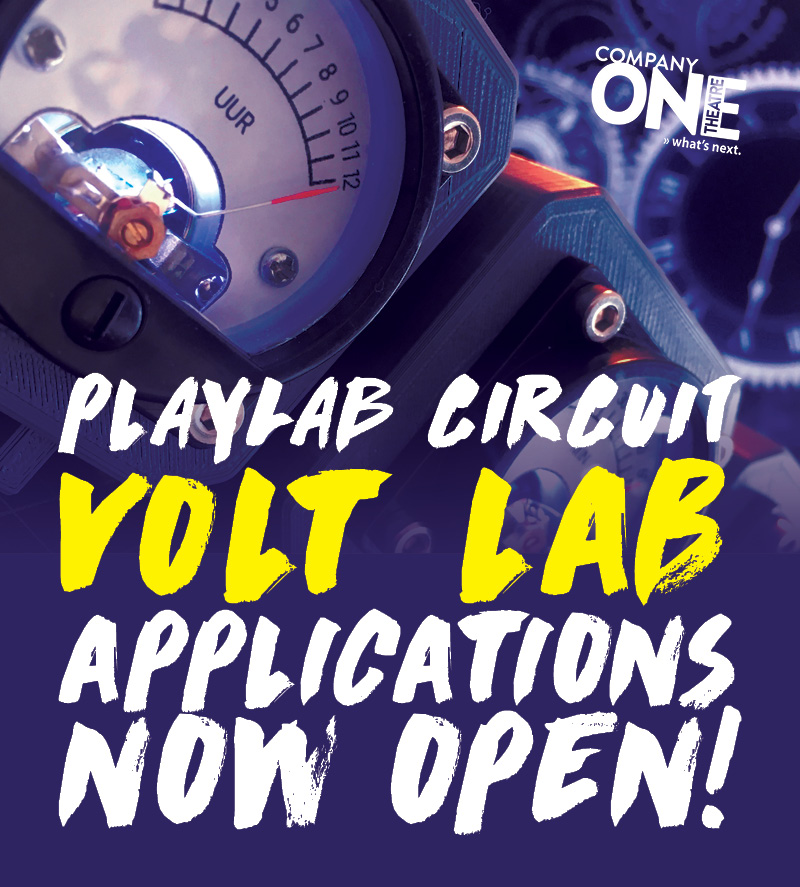 Formerly known as the "PlayLab Unit," The Volt Lab provides mentorship opportunities for emerging playwrights to practice and enhance their craft while actively engaging with our mainstage programming. The Volt Lab Writers meet monthly online as a group with our Resident Playwright Kirsten Greenidge, during which they present and develop a writing project of their choice, learn best practices for giving and receiving feedback, and more. Ideal for writers looking to enhance their understanding of the craft of playwriting in a supportive lab-style setting. Tuition for the season-long program is $200. Payment plans, and a limited number of scholarships are available.
APPLY TODAY!
We welcome applications for the Volt Lab through Sunday, December 20 at 11:59pm.
FIELD WORK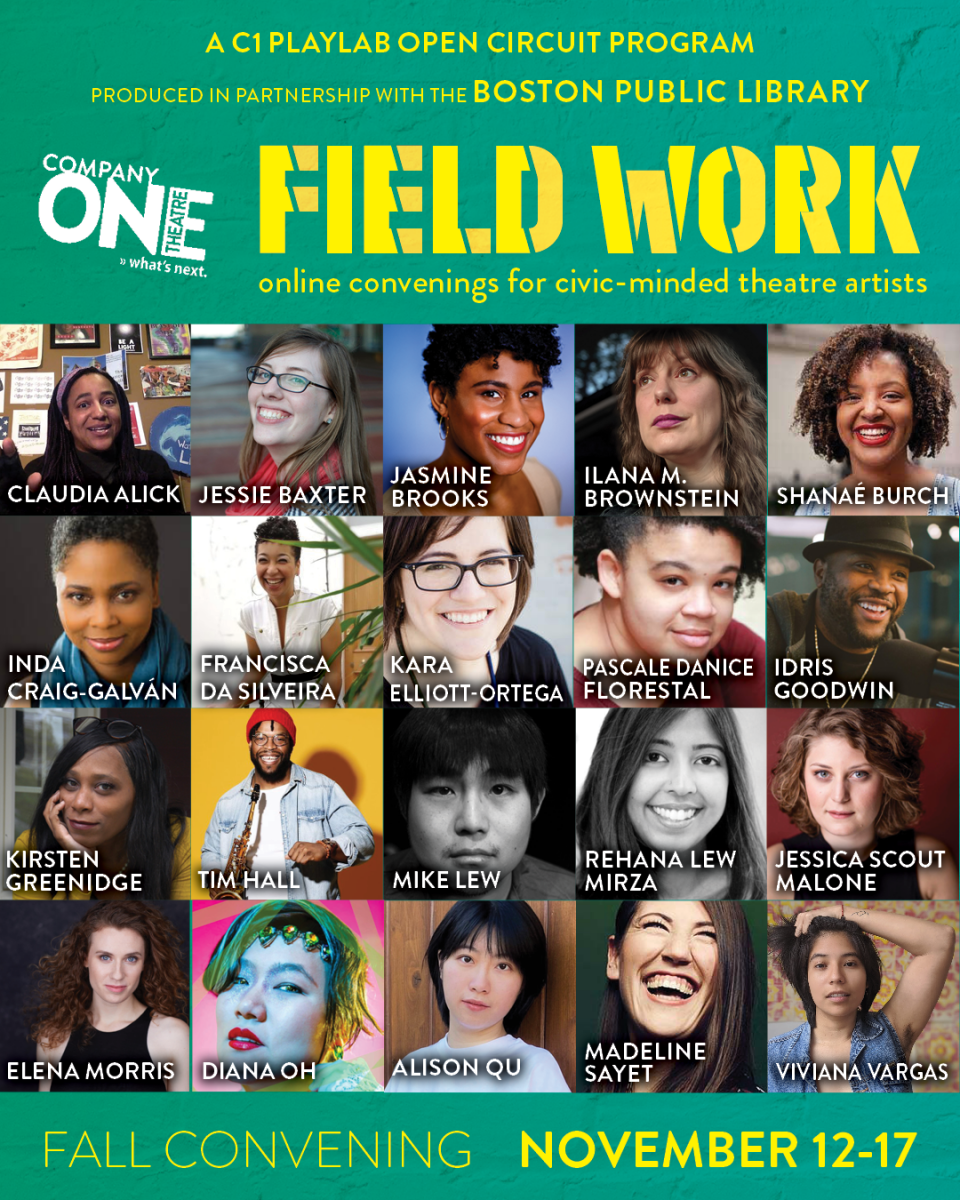 Field Work is a season-long program supporting new play makers who are seeking tools to navigate this Pandemic Year. As artists, how do we manage the political, cultural, and personal trauma of this moment? Can creative practice support communal healing?
With a mix of live and pre-recorded sessions, featuring guest artists and leaders from around the country, we'll explore what kind of community we want to wake up to, post-social-distancing.
Thanks to partnership with the Boston Public Library, registration for Field Work is Pay-What-You-Want, starting at $0.
November 12-17, 2020: The Current Moment
Seven months into a pandemic, and just weeks after a fraught election, we'll look at the power of story to address cultural crisis. Programming includes roundtables with inspiring changemakers, writing and story workshops that build resiliency, case studies with local artists producing in the pandemic, and self care for creative practice.
Check out our Field Work blog for details on the full schedule of events.
C1 PLAYLAB PAO FELLOWSHIP
Company One Theatre (C1) and Pao Arts Center are thrilled to announce the Season 21-22 C1 PlayLab Pao Fellows, Kit Yan and Melissa Li. Over two years of community-centered art making, Yan, Li, and the partner organizations will create a new theatrical work with and for Chinatown residents to uplift the unique narratives and concerns of the Chinatown community.
>> C1 PLAYLAB PAO FELLOWS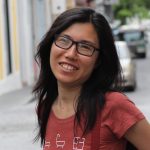 Melissa Li (she/her)
Melissa Li is a composer, lyricist, performer, and writer based in New York and Baltimore. She is a recipient of the Jonathan Larson Award, a Dramatists Guild Foundation Fellow, a 2019 Lincoln Center Theater Writer-in-Residence, a 2019 Musical Theater Factory Maker, a 2019 Macdowell Colony Fellow, and a former Queer|Art|Mentorship Fellow. Musicals include Interstate (New York Musical Festival, Winner "Outstanding Lyrics"), Surviving the Nian (The Theater Offensive, IRNE Award Winner for "Best New Play" 2007), and 99% Stone (The Theater Offensive). Her works have received support from The 5th Avenue Theatre, The Village Theater, Musical Theater Factory, National Performance Network, New England Foundation for the Arts, Dixon Place, and others.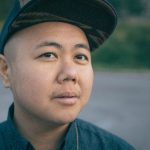 Kit Yan (they/them)
Kit Yan is a transgender, Yellow American, New York based artist, born in Enping, China, and raised in the Kingdom of Hawaii. Kit is a 2019 Vivace Award winner, 2019 Dramatists Guild Foundation Fellow, 2019 Lincoln Center Writer in residence, a 2019 MacDowell Fellow, 2019-2020 Musical Theater Factory Makers Fellow, and a 2019-2020 Playwright's Center Many Voices Fellow. Works include Interstate, which won "Best Lyrics" at the 2018 New York Musical Theater Festival, and Queer Heartache, which won 5 awards at the Chicago and SF Fringe Festivals. Their work has been produced by the American Repertory Theater, the Smithsonian, Musical Theater Factory, the New York Musical Festival, and Diversionary Theater. They have been a resident with the Civilians, Mitten Lab, 5th Avenue Theater, and the Village Theater.
>> PAST EVENTS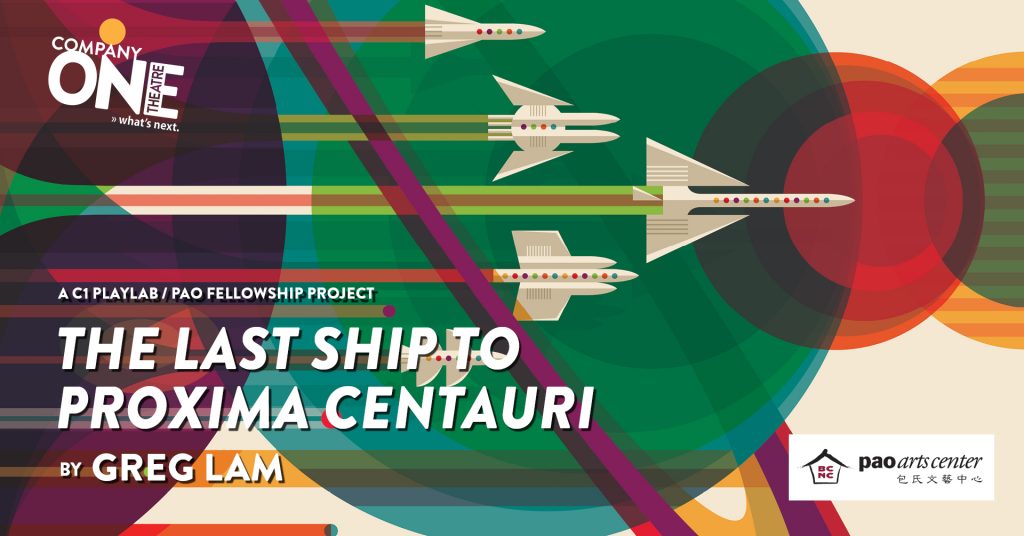 Join us for a staged reading of C1 PlayLab Pao Fellow Greg Lam's new play THE LAST SHIP TO PROXIMA CENTAURI, followed by a conversation and reception at the Pao Arts Center. This is the culminating event of the expansive season-long partnership beween Company One Theatre and Pao Arts Center.
When: Saturday, June 1, 2019 at 7pm
Where: Pao Arts Center
>> About the Play
THE LAST SHIP TO PROXIMA CENTAURI
by Greg Lam
directed by Pascale Florestal
dramaturgy by Ilana M. Brownstein
The world has become uninhabitable. The last escape ship from Earth arrives to their new home centuries after all the others. They are not prepared for what they find there. Greg Lam's THE LAST SHIP TO PROXIMA CENTAURI asks us examine 21st Century America through the lens of futurist neo-colonialism, 2500 years after "Friends" is finally off the air for good.
NEW PLAYS. NEW PROCESS.
A Re-Examination of New Play Development in Boston and Beyond
August 14, 2018 @ 7pm,
The Strand (543 Columbia Road)
Through a combination of personalized dramaturgy, group workshops, and professional development classes, Company One Theatre's PlayLab is an incubator of new work for writers of varied experience levels and backgrounds. The program aims to provide professional development that aligns with C1's mission of nurturing civically-engaged artists, creating a more equitable city, and working with bold writers whose plays will amplify the human experience on stage.
Join us on August 14 for a culminating showcase celebrating Company One Theatre's Season 19 PlayLab writers! Hear excerpt readings from our PlayLab Fellows, meet our Unit playwrights, and participate in a panel discussion with local professional theater makers on new play development in Boston and beyond.
DATE: Tuesday August 14, 2018
TIME: 7 pm – 9 pm
LOCATION: Strand Theatre (543 Columbia Road, Boston, MA 02125)
Light refreshments will be available.
Fellows Readings:
SHRIKE written by Erin Lerch, directed by Josh Glenn-Kayden
SANGRE MIA written by Andrew Sianez-De La O, directed by Javier Hurtado
LAG TIME written by Livian Yeh, directed by Michelle Aguillon
UNIT WRITERS
Ana Candida Carneiro
Hortense Gerado
Sara Horatius
Ingrid Oslund
Takeo Rivera
Jaymes Sanchez
New Plays, New Process: A Re-Examination of New Play Development in Boston and Beyond Panel Featuring:
Kate Snodgrass, Artistic Director of Boston Playwrights' Theatre and Boston Theater Marathon
Dawn Meredith Simmons, Director of Performing Arts at the Boston Center for the Arts
MJ Halberstadt, PlayLab Alum and current Huntington Theatre Playwright Fellow
>>LEFTOVERS: A PLAYLAB PUBLIC READING

Sunday, July 9, 2017 @ 2:00pm | Dudley Cafe, Roxbury
Join us as we ramp up to next summer's production of LEFTOVERS by Josh Wilder! Get a sneak peek at the script-in-development and meet the playwright at this free public reading — part of C1's groundbreaking PlayLab program. Your feedback will help guide the development of the play leading up to its Company One premiere!
>>THE KING OF LOVE IS DEAD: PLAYLAB READING & CLOSING CELEBRATION
Wednesday, August 2, 2017 @ 7:00pm
Join us for a special C1 reading and PlayLab closing celebration! First, get a sneak peek at THE KING OF LOVE IS DEAD, a script-in-development by C1 PlayLab Fellow Liana Asim. Chat with the playwright about her writing process, then join us in celebrating the hard work of this year's PlayLab cohort with a celebration like no other!
>>THE LAST CATASTROPHIST: A PLAYLAB STAGED READING
Sunday, May 21, 2017 @ 4:00pm | Rabb Hall, Boston Public Library
Join us for a developmental staged reading of C1 PlayLab fellow David Valdes Greenwood's new play, The Last Catastrophist.
>>LEFTOVERS: A PLAYLAB WORKSHOP READING
Friday, April 21, 2017 @ 7:30pm | Boston Center of the Arts Black Box Theatre
Join us as we ramp up to this summer's world premiere of LEFTOVERS by Josh Wilder! Get a sneak peek at the script-in-development and meet the playwright at this free public reading — part of C1's groundbreaking PlayLab program.
>>16 INCH BY KEN GREEN
Thank you for coming out to C1 PlayLab's reading of 16 INCH, a new play about softball and a changing city! Kudos to these two — playwright Ken Green and dramaturg Haley Fluke — for their hard work leading up to the reading.
Save
Save
Save
Save
Save
Save
Save
Save
Save
Save
Save
Save
Save
SaveSave
SaveSave
SaveSave