There are no tickets
available for purchase
at this time.
Get Tickets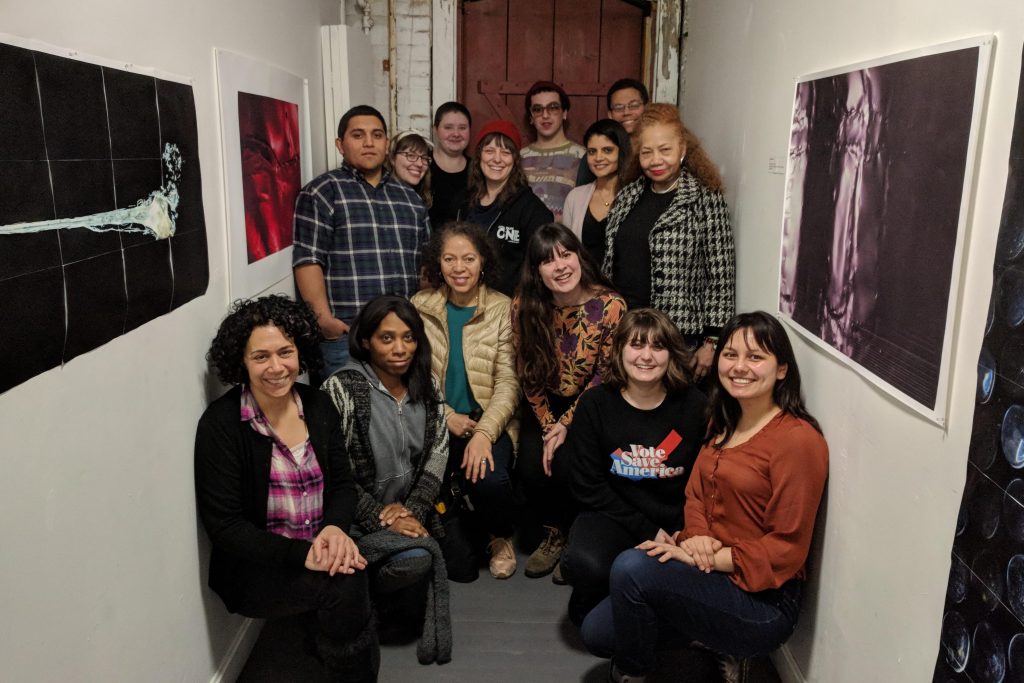 Through a combination of personalized dramaturgy, group workshops, and professional development classes, Company One Theatre's PlayLab is an incubator of new work for writers of varied experience levels and backgrounds. The program aligns with C1's mission of nurturing civically-engaged artists and creating a more equitable city.
Learn more about PlayLab's history!
C1 PLAYLAB PAO FELLOWSHIP
Company One Theatre (C1) and Pao Arts Center are thrilled to announce the Season 21-22 C1 PlayLab Pao Fellows, Kit Yan and Melissa Li. Over the next two years of community-centered art making, Yan, Li, and the partner organizations will create a new theatrical work with and for Chinatown residents to uplift the unique narratives and concerns of the Chinatown community.
Learn more about Kit and Melissa!
PLAYLAB UNIT
Each season, we provide mentorship opportunities for emerging playwrights to practice and enhance their craft while actively engaging with our mainstage programming. The Unit Cohort meets monthly as a group with our Resident Playwright Kirsten Greenidge, during which they present and develop a writing project of their choice, learn best practices for giving and receiving feedback, and more. Ideal for writers looking to enhance their understanding of the craft of playwriting in a supportive lab-style setting.
Meet the Season 21 PlayLab Unit!
PLAYLAB BOOTCAMP
SEPTEMBER 27-29, 2019
BOSTON PUBLIC LIBRARY
PlayLab Bootcamp is an intensive artists' conference focused on the people who make new plays and the communities with whom they connect.
Company One's PlayLab Bootcamp is back for the third year, and this time, thanks to the support of the Boston Public Library, it's free to attend for all accepted registrants!
Participants will follow artist tracks during three days of themed sessions, which will include keynotes from local culture leaders, workshops on innovating your practice, nuts-and-bolts sessions on the business of theatre, and space to find new collaborators, vision future projects, and get clear on why you do the work you do.
Friday, September 27, 6-9:30pm — Creating Our Intentional Community
connecting • networking • setting the groundwork as collaborators
Saturday, September 28, 9am-5pm — National and Local Communities
navigating the world as an artist • creative placemaking • civic engagement
Saturday, September 28, 6-9pm — Artist Mixer
Sponsored by Literary Managers & Dramaturgs of the Americas
food • drink • story sharing
Sunday, September 29, 9am-5pm — Your Community of Collaborators
building a healthy creative practice • telling your story • visioning your future
Registration fees for all participants will be waived.
Bootcamp is designed so that the cohort of attendees are able to create a mini-community as they experience a cohesive curriculum, so we ask that participants commit to all three days. Though we understand that life events and emergencies come up, priority will be given to applicants who are able to commit to the full Bootcamp process. (Note: the Artist Mixer on Saturday night is optional.)
>> C1 PLAYLAB PAO FELLOWS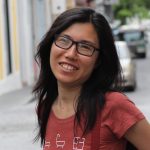 Melissa Li (she/her)
Melissa Li is a composer, lyricist, performer, and writer based in New York and Baltimore. She is a recipient of the Jonathan Larson Award, a Dramatists Guild Foundation Fellow, a 2019 Lincoln Center Theater Writer-in-Residence, a 2019 Musical Theater Factory Maker, a 2019 Macdowell Colony Fellow, and a former Queer|Art|Mentorship Fellow. Musicals include Interstate (New York Musical Festival, Winner "Outstanding Lyrics"), Surviving the Nian (The Theater Offensive, IRNE Award Winner for "Best New Play" 2007), and 99% Stone (The Theater Offensive). Her works have received support from The 5th Avenue Theatre, The Village Theater, Musical Theater Factory, National Performance Network, New England Foundation for the Arts, Dixon Place, and others.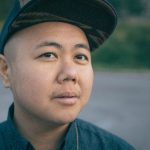 Kit Yan (they/them)
Kit Yan is a transgender, Yellow American, New York based artist, born in Enping, China, and raised in the Kingdom of Hawaii. Kit is a 2019 Vivace Award winner, 2019 Dramatists Guild Foundation Fellow, 2019 Lincoln Center Writer in residence, a 2019 MacDowell Fellow, 2019-2020 Musical Theater Factory Makers Fellow, and a 2019-2020 Playwright's Center Many Voices Fellow. Works include Interstate, which won "Best Lyrics" at the 2018 New York Musical Theater Festival, and Queer Heartache, which won 5 awards at the Chicago and SF Fringe Festivals. Their work has been produced by the American Repertory Theater, the Smithsonian, Musical Theater Factory, the New York Musical Festival, and Diversionary Theater. They have been a resident with the Civilians, Mitten Lab, 5th Avenue Theater, and the Village Theater.
>> SEASON 21 PLAYLAB UNIT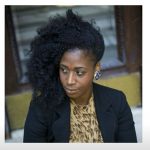 Ashley-Rose (she/her)
Ashley-Rose is a Haitian-American educator, writer, and restorative justice specialist from Boston, MA. She has worn many hats, including being the Lead Organizer responsible for implementation of Participatory Budgeting in Boston, to teaching S.T.E.A.M, peacemaking and poetry in schools, drug rehabilitation and community centers for over 15 years. Ashley-Rose has earned countless accolades for her work in the arts and organizing, including winning the Boston Music Awards Spoken-Word Artist of the Year, San Diego National Poetry Award in 2016, the OneIn3 Impact Award for being the most influential person under age 35 in Massachusetts, and also being honored as the Extraordinary Woman of the Year for the City of Boston. She currently works at Suffolk University creating curriculum and trainings for educators, corporations and institutions in the areas of restorative justice, arts and science.
"I hope to have gained the skills necessary to be able to turn my past pain into power."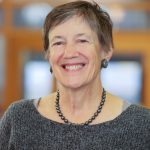 Amy Merrill (she/her)
Amy Merrill is a Boston-based playwright, producer and author of many plays. She is also an organizer and featured artist with the Her Story Is collective, which creates dialogue and artistic collaboration between women in Iraq and the US. Member: Dramatists Guild, Stagesource, Brandeis University Alumni Board and Arts Council, Commonwealth School Board of Trustees.
"Since my play is an historical play, I will be exploring ways to bring the audience into its unfamiliar world."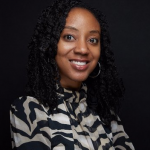 A. K. Morgan (she/her)
A Philadelphia native, A. K. Morgan is currently a playwright, fiction writer, and educator in the Greater Boston area. Since 2019, A. K. has been a proud member of TC Squared Theatre Company, and her ten-minute play, Concrete Dreams, was performed at Boston Playwrights' Theater at Boston University in the Spring of 2019. Her work focuses on the intersectionality of faith, family, and healing within the African-American community. She is a graduate of Temple University and the Harvard Graduate School of Education.
"I look forward to the opportunity to further develop my craft as a tool for social justice."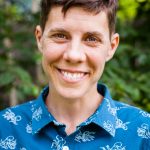 Eli Nixon (they/them)
Eli Nixon builds portals and gives guided tours to places that don't yet exist, or already exist but call for imaginative intervention. They are a settler-descended genderqueer clown, cardboard constructionist, and maker of plays, puppets, parades, pageants, suitcase theaters, and low-tech spectaculah. Their performances, installations and public choreography occur on street corners and stages. Eli collaborates with other artists, activists, and the more-than-human world, as well as with schools, senior centers, and addiction recovery and mental health programs. Eli's current creative efforts include identifying opportunities to dismantle Manifest Destiny, foster intra- and interspecies kinship, and co-parent a 10 year old human.
"I'm excited to connect with other local writers, contribute to a supportive community of theater-makers, and hone my script building powers."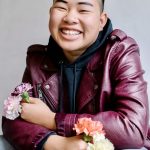 Nico Pang (they/them)
Nico Pang is a writer, youth worker, and teaching artist based in Boston by way of New Jersey and the Chinese diaspora. Nico's writing interrogates family histories, queerness, belonging, and the ways language both empowers and fails us. Nico leads poetry workshops for community organizations, and previously coached teams for statewide and national poetry slams. They currently coordinate leadership development and social support programs at BAGLY, one of the longest-running LGBTQ+ youth organizations in the country. Nico is committed to documenting, celebrating, and honoring the experiences of queer and trans people of color.
"As a poet moving to playwriting, I am excited to dive into this world and explore how I can best contribute to it."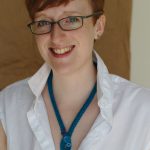 Catherine Stewart (she/her)
Catherine is a writer and director specialising in applied theatre. In 2008, she graduated from the University of Leeds with a BA Honours in Theatre and Performance. Since emigrating from her native Scotland to New Hampshire in 2012 she has developed her practice as part of the Lincoln Center Directors' Lab 2018, and as a Creative Community Fellow at National Arts Strategies. In 2017 she was named the winner of Prescott Park's 30 pages in 30 Days one-act play competition, and was a 2018/19 Season Finalist for the Acadiana Rep. In 2019 she became the Artistic Director of New Hampshire Theatre Project.
"Every writer needs a community of artists in which to flourish — I can't wait to learn, grow and of course, write!"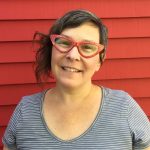 Bess Welden (she/her)
Bess Welden's Refuge Malja premiered at Portland Stage, was nominated for the Susan Smith Blackburn Prize, and is now a finalist in the 2020 National Jewish Playwriting Contest. Her solo comedies The Passion of the Hausfrau, Big Mouth Thunder Thighs, and one-act Madeleines premiered in Portland Stage's Studio Theater. Her immersive play with live illustration and music, Legbala Is A River, premiered at Mayo Street Arts. Death Wings, a semi-finalist for 2020 O'Neill Theatre Center's New Play Conference, received a workshop with Fresh Ink Theatre in Boston. Mergirl Saves the Waves, an environmentalist adaptation of The Little Mermaid, is in development supported by a grant from the Maine Arts Commission.
"I hope to gain new creative allies who will support and challenge me artistically, and help me learn more about theater-making in Boston."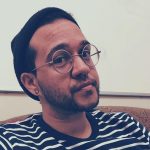 Dillon Yruegas (he/él)
HowlRound Theatre Commons Fellow Dillon Yruegas is a queer/trans/latinx (coahuiltecan) theatremaker from the Central Texas area, who holds both a BFA in Theatre and a BA in Spanish from Texas State University. He believes that theatre should not only be intersectional, highlighting marginalized communities, but continually pushing forward through innovation, diversity, and equity. Through his artistry as a theatremaker, Dillon has embodied, engaged, and emboldened these stories. He also facilitates workshops for trans and gender expansive performers through a series of meditative and movement-based exercises in order to illuminate the joyful and fulfilling potential that performance holds for those of us from these historically marginalized experiences.
"I hope to further manifest 'Playwright' under my umbrella of 'Theatremaker,' as well as solidify community in my new home of Boston."
>> PAST EVENTS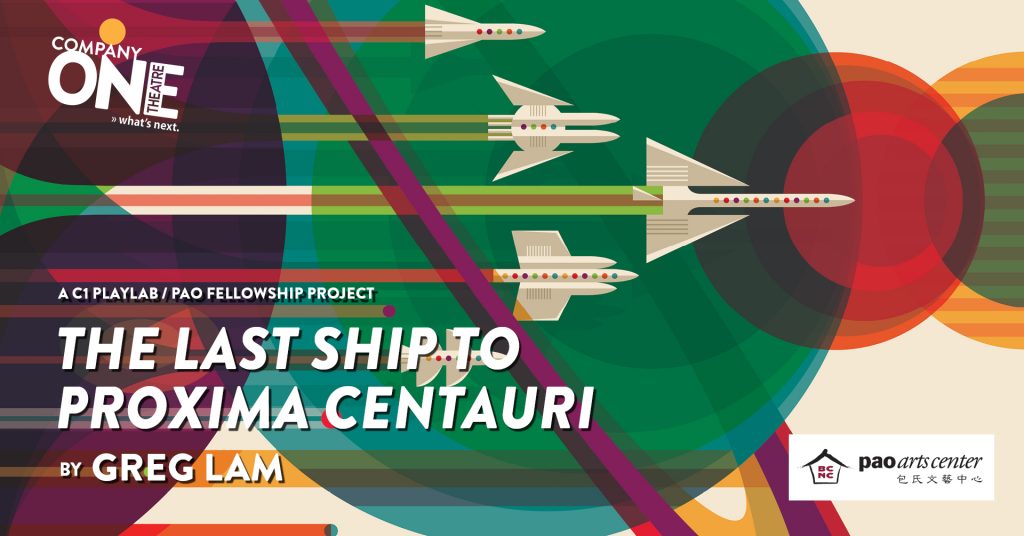 Join us for a staged reading of C1 PlayLab Pao Fellow Greg Lam's new play THE LAST SHIP TO PROXIMA CENTAURI, followed by a conversation and reception at the Pao Arts Center. This is the culminating event of the expansive season-long partnership beween Company One Theatre and Pao Arts Center.
When: Saturday, June 1, 2019 at 7pm
Where: Pao Arts Center
>> About the Play
THE LAST SHIP TO PROXIMA CENTAURI
by Greg Lam
directed by Pascale Florestal
dramaturgy by Ilana M. Brownstein
The world has become uninhabitable. The last escape ship from Earth arrives to their new home centuries after all the others. They are not prepared for what they find there. Greg Lam's THE LAST SHIP TO PROXIMA CENTAURI asks us examine 21st Century America through the lens of futurist neo-colonialism, 2500 years after "Friends" is finally off the air for good.
NEW PLAYS. NEW PROCESS.
A Re-Examination of New Play Development in Boston and Beyond
August 14, 2018 @ 7pm,
The Strand (543 Columbia Road)
Through a combination of personalized dramaturgy, group workshops, and professional development classes, Company One Theatre's PlayLab is an incubator of new work for writers of varied experience levels and backgrounds. The program aims to provide professional development that aligns with C1's mission of nurturing civically-engaged artists, creating a more equitable city, and working with bold writers whose plays will amplify the human experience on stage.
Join us on August 14 for a culminating showcase celebrating Company One Theatre's Season 19 PlayLab writers! Hear excerpt readings from our PlayLab Fellows, meet our Unit playwrights, and participate in a panel discussion with local professional theater makers on new play development in Boston and beyond.
DATE: Tuesday August 14, 2018
TIME: 7 pm – 9 pm
LOCATION: Strand Theatre (543 Columbia Road, Boston, MA 02125)
Light refreshments will be available.
Fellows Readings:
SHRIKE written by Erin Lerch, directed by Josh Glenn-Kayden
SANGRE MIA written by Andrew Sianez-De La O, directed by Javier Hurtado
LAG TIME written by Livian Yeh, directed by Michelle Aguillon
UNIT WRITERS
Ana Candida Carneiro
Hortense Gerado
Sara Horatius
Ingrid Oslund
Takeo Rivera
Jaymes Sanchez
New Plays, New Process: A Re-Examination of New Play Development in Boston and Beyond Panel Featuring:
Kate Snodgrass, Artistic Director of Boston Playwrights' Theatre and Boston Theater Marathon
Dawn Meredith Simmons, Director of Performing Arts at the Boston Center for the Arts
MJ Halberstadt, PlayLab Alum and current Huntington Theatre Playwright Fellow
>>LEFTOVERS: A PLAYLAB PUBLIC READING

Sunday, July 9, 2017 @ 2:00pm | Dudley Cafe, Roxbury
Join us as we ramp up to next summer's production of LEFTOVERS by Josh Wilder! Get a sneak peek at the script-in-development and meet the playwright at this free public reading — part of C1's groundbreaking PlayLab program. Your feedback will help guide the development of the play leading up to its Company One premiere!
>>THE KING OF LOVE IS DEAD: PLAYLAB READING & CLOSING CELEBRATION
Wednesday, August 2, 2017 @ 7:00pm
Join us for a special C1 reading and PlayLab closing celebration! First, get a sneak peek at THE KING OF LOVE IS DEAD, a script-in-development by C1 PlayLab Fellow Liana Asim. Chat with the playwright about her writing process, then join us in celebrating the hard work of this year's PlayLab cohort with a celebration like no other!
>>THE LAST CATASTROPHIST: A PLAYLAB STAGED READING
Sunday, May 21, 2017 @ 4:00pm | Rabb Hall, Boston Public Library
Join us for a developmental staged reading of C1 PlayLab fellow David Valdes Greenwood's new play, The Last Catastrophist.
>>LEFTOVERS: A PLAYLAB WORKSHOP READING
Friday, April 21, 2017 @ 7:30pm | Boston Center of the Arts Black Box Theatre
Join us as we ramp up to this summer's world premiere of LEFTOVERS by Josh Wilder! Get a sneak peek at the script-in-development and meet the playwright at this free public reading — part of C1's groundbreaking PlayLab program.
>>16 INCH BY KEN GREEN
Thank you for coming out to C1 PlayLab's reading of 16 INCH, a new play about softball and a changing city! Kudos to these two — playwright Ken Green and dramaturg Haley Fluke — for their hard work leading up to the reading.
Save
Save
Save
Save
Save
Save
Save
Save
Save
Save
Save
Save
Save
SaveSave
SaveSave
SaveSave