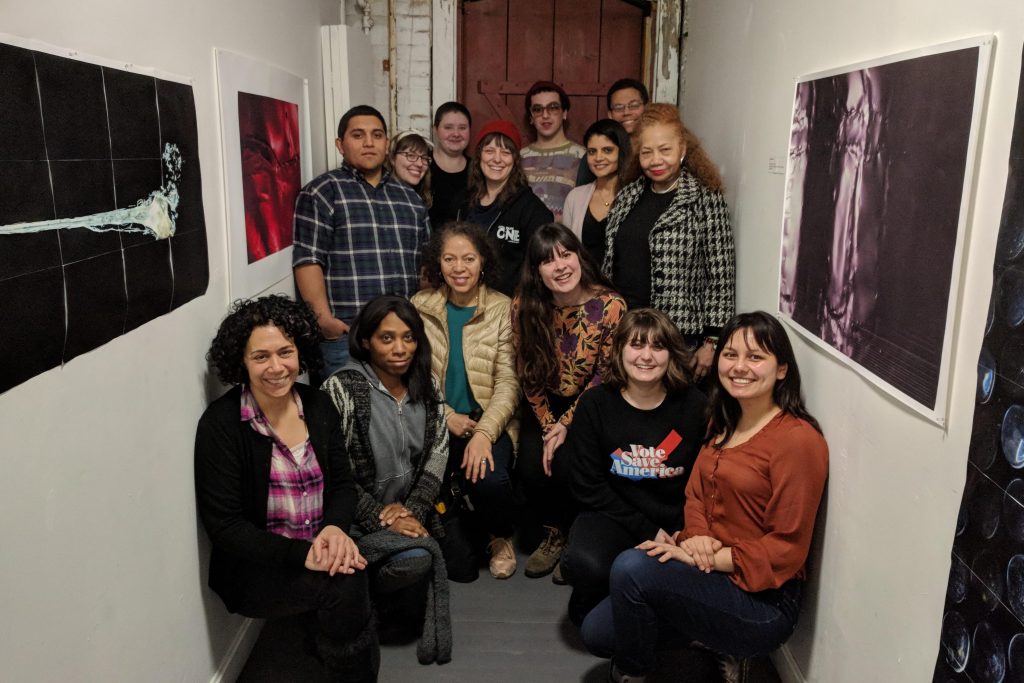 Through a combination of personalized dramaturgy, group workshops, and professional development classes, Company One Theatre's PlayLab is an incubator of new work for writers of varied experience levels and backgrounds. The program aligns with C1's mission of nurturing civically-engaged artists and creating a more equitable city.

PLAYLAB UNIT
Each season, we provide mentorship opportunities for emerging playwrights to practice and enhance their craft while actively engaging with our mainstage programming. The Unit Cohort meets monthly as a group with our Resident Playwright Kirsten Greenidge, during which they present and develop a writing project of their choice, learn best practices for giving and receiving feedback, and more. Ideal for writers looking to enhance their understanding of the craft of playwriting in a supportive lab-style setting. Tuition for the season-long program is $200. A limited number of scholarships are available.
We welcome applications for Season 21's PlayLab Unit through Monday, December 9 at 11:59pm.
Learn more about PlayLab's history!
QUESTIONS? Please contact literary@companyone.org
PLAYLAB BOOTCAMP
SEPTEMBER 27-29, 2019
BOSTON PUBLIC LIBRARY
PlayLab Bootcamp is an intensive artists' conference focused on the people who make new plays and the communities with whom they connect.
Company One's PlayLab Bootcamp is back for the third year, and this time, thanks to the support of the Boston Public Library, it's free to attend for all accepted registrants!
Participants will follow artist tracks during three days of themed sessions, which will include keynotes from local culture leaders, workshops on innovating your practice, nuts-and-bolts sessions on the business of theatre, and space to find new collaborators, vision future projects, and get clear on why you do the work you do.
Friday, September 27, 6-9:30pm — Creating Our Intentional Community
connecting • networking • setting the groundwork as collaborators
Saturday, September 28, 9am-5pm — National and Local Communities
navigating the world as an artist • creative placemaking • civic engagement
Saturday, September 28, 6-9pm — Artist Mixer
Sponsored by Literary Managers & Dramaturgs of the Americas
food • drink • story sharing
Sunday, September 29, 9am-5pm — Your Community of Collaborators
building a healthy creative practice • telling your story • visioning your future
Registration fees for all participants will be waived.
Bootcamp is designed so that the cohort of attendees are able to create a mini-community as they experience a cohesive curriculum, so we ask that participants commit to all three days. Though we understand that life events and emergencies come up, priority will be given to applicants who are able to commit to the full Bootcamp process. (Note: the Artist Mixer on Saturday night is optional.)
>> MEET THE UNIT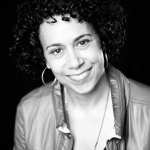 Sari Boren (she/her/hers)
Sari Boren is an essayist and playwright. Her writing examines ways in which personal history intersects with public history: in revisionist narratives, memorials, grief, and in our responsibilities to the past. She has published essays in Copper Nickel, Lilith Magazine, Alimentum, Hobart, and Pangyrus, among others, and was a member of the Marblehead Little Theatre Playwrights' Collective. She teaches creative nonfiction at Grub Street, co-manages Boston's Four Stories reading series, and has received grants from the St. Botolph Club Foundation, Mass Cultural Council, and Vermont Studio Center. Sari is also a museum exhibit developer and writer who has worked with dozens of museums across the country.

"As an essayist who's recently turned to playwriting, I'm most excited by the chance to collaborate with and learn from other theater artists and writers, and to hear their stories."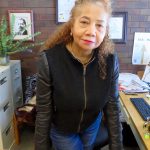 Barbara Brewster Lewis (she/her/hers)
Barbara Brewster Lewis heads UMass Boston's Trotter Institute. An Associate Professor of English, she has written on lynching, the minstrel stage, the Black Arts Era of the Sixties, and August Wilson's urban drama. Embracing of other languages and cultures, she has translated from French, focusing on Francophone Caribbean authors. Her most recent essay, on playwrights Lorraine Hansberry and Alice Childress, is in The Routledge Companion to African American Theater and Performance (2019). In her spare time, she is researching and writing a creative memoir starting with the ancestral sagas of her southern maternal and northern paternal families.

"I have long been caught on the tenterhooks of being an academic and a creative, artistic person. Having a chance, now, to share with and learn from others for whom theatre is so much more than make believe is thrilling. Theatre, at its best, distills, deepens, and communicates what matters, at the core of our humanity, and what will continue to matter past our specific time."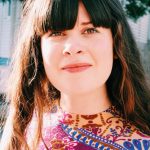 Grace Hoffman (she/her/hers)

Grace Hoffman is a playwright, dramaturg and poet from the Bay Area. She has been featured in TheatreWorks' Amendment Project, The Dragon's Monday Night Play Space Series, The Ohlone Playwrights Festival, and Bench Plays at Los Altos Stage Company. Her plays Intimacy & Other Forgotten Things (2015) and Blood Sun (2016) were included in Emerson College's New Works Festivals. Her poetry has appeared in East Coast Ink and Letters from Ugly Women. BA Playwriting, Emerson College.

"I'm hoping to be influenced by the other playwrights in the lab and create more layers in my storytelling."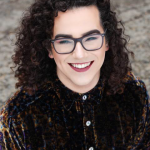 Sloth Levine (they/them)

Sloth is a playwright, director, designer, advocate, and ghoul. Area credits include Company One, SpeakEasy Stage, Fresh Ink Theatre, Brown Box Theatre Project, and their own theatre collaborative, Milky Way Coffee Roasters. Last Halloween, Sloth's Nosferatu, The Vampyr played at the Mosesian Center for the Arts. They are a core member of the StageSource Gender Explosion Initiative to foster gender diversity in New England theatre. You can find their writing on gender diversity published in American Theatre and HowlRound. Sloth's work often involves seances, problem patterns, queerness as magic, and pizza. When not doing theatre you can find them asleep.

"I hope to gain a new community of playwrights who are committed to building Boston into a city for new plays. I'm looking forward to the crucible of creativity that comes from six writers bumping brains."

Nick Malakhow (he/him/his)
Nick Malakhow is a writer and theater educator who has taught at the secondary level for over a decade in the greater Boston and Philly areas. His short work has been produced by Fresh Ink, the Open Theatre Project, and as part of the Boston Theater Marathon. His full length play, Seeing Eye, has been developed as part of the Ignition Festival at Victory Gardens Theater in Chicago, in Fresh Ink's Ink Spot Festival, and it was a finalist for the Latinx Theatre Commons' 2018 Carnaval of New Work. BA Swarthmore College, MA Emerson College.

"After writing mostly in my own silo forever, I'm thrilled at the opportunity to be writing in community with a wonderfully diverse group of artists who can help me probe and sift through the eclectically identified characters I choose to write about."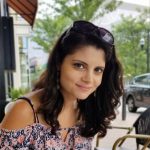 Nency Salamoun (she/her/hers)
Nency Salamoun is a performer and human rights advocate with a background in immigration. She is a graduate of Northeastern University School of Law and previously represented immigrant survivors of sexual violence. Today she focuses on equity and inclusion at the municipal level. Nency performs with Bodega, a multicultural improv troupe that produces shows featuring culturally diverse comedy acts. She writes with the intention of connecting an audience with the voices and stories she's encountered as an advocate. Travel miles are her salvation and garlic bread is her demise.
"I hope to develop my playwriting skills in order to use them as a form of expression and activism."
>> MEET THE FELLOWS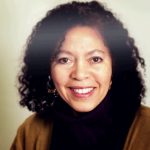 Kim Euell (she/her/hers)
Kim Euell's plays have been developed and performed at Cape Town's Magnet Theater, Oregon Shakespeare Festival's Black Swan Workshop, Mark Taper Forum, Hartford Stage, Plowshares Theater Company, Manhattan's New Perspectives Theater, and Penumbra Theater Company. Kim worked as a dramaturg at the Sundance Theater Lab and has headed play development programs at the Mark Taper Forum, Hartford Stage, San Jose Rep and L.A.'s Robey Theatre where she was the California Arts Council's Playwright in Residence. Kim has taught playwriting for the VONA/Voices Workshop and at the University of Massachusetts-Amherst. A Core Writer at the Playwrights Center, she is an alumna of Stanford University and the University of Iowa's Playwrights Workshop.

"My goal is to fulfill my potential as a writer and to help deliver the stories that come through me to the audiences that are thirsting for them."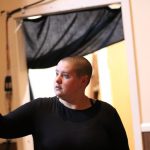 Ingrid Oslund (she/her/hers)
Ingrid Oslund is a queer, feminist theater maker with the goal of creating bold, innovative experiences that excite and challenge audiences. As a director, choreographer, playwright and teaching artist in the Boston area, she has worked with many demographics making theater in unique settings, such as an abandoned City Sports, and a corporate office building mid-construction. She has participated in developmental labs at Broadviews on Broadway's Summer Fresh Festival as an emerging Writer/Director, participated in last year's PlayLab Unit, and is a proud member of the Stage Director and Choreographers Foundation Observership Class of 2018-2019.

"I hope to continuing growing my artistry, while focusing towards a purpose of promoting change, particularly for queer folks in theater."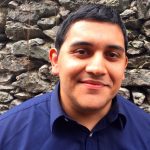 Jaymes Sanchez (he/him/his)
Jaymes Sanchez is a Texan theatre artist and educator in Boston. Jaymes's work portrays the complex, poetic, and underrepresented lives of people of color and the urban working class. Soda From Water Cups was a finalist for the Latinx Theatre Commons' 2018 Carnaval of New Work. Jaymes was a member of the 2018 Company One Theatre of Boston Playlab Unit, and his play Who Owns What was featured in Artists' Theatre of Boston's production of This Place/Displaced. Jaymes teaches English and Theatre at Milton High School, and also runs the Youth Shakespeare Project with his wife, playwright Laura Neill.
"I want to amplify the voices of underrepresented people through theatre, and engage with a diverse and dynamic group of artists at C1 so that the collaboration of unique perspectives strengthens my work."
>> MEET THE PAO FELLOW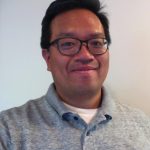 Greg Lam (he/him/his)
Greg Lam is a playwright, screenwriter, and board game designer who lives in the Boston area. He co-created "Boston Podcast Players" (bostonpodcastplayers.com) which presents excerpted readings of new full-length plays by — and interviews with — Boston playwrights. He is the co-founder of the Asian-American Playwright Collective. In 2019, he was named a Fellow in the Dramatic Arts by the Mass Cultural Council, and the inaugural Pao Fellow of the Company One PlayLab. He was previously a member of the PlayLab Unit. Along with many short plays, his full-length sci-fi play Repossessed premiered in 2018 in Florida, and will be translated to Chinese and produced in Shanghai. pair-of-dice.com

"There's a difference in my head between someone who has written plays, and a playwright — and I want to get into that second category, mentally. It's a matter of point of view, expectation, discipline, and prioritization. And sitting down to write when it's time to write."
PAST EVENTS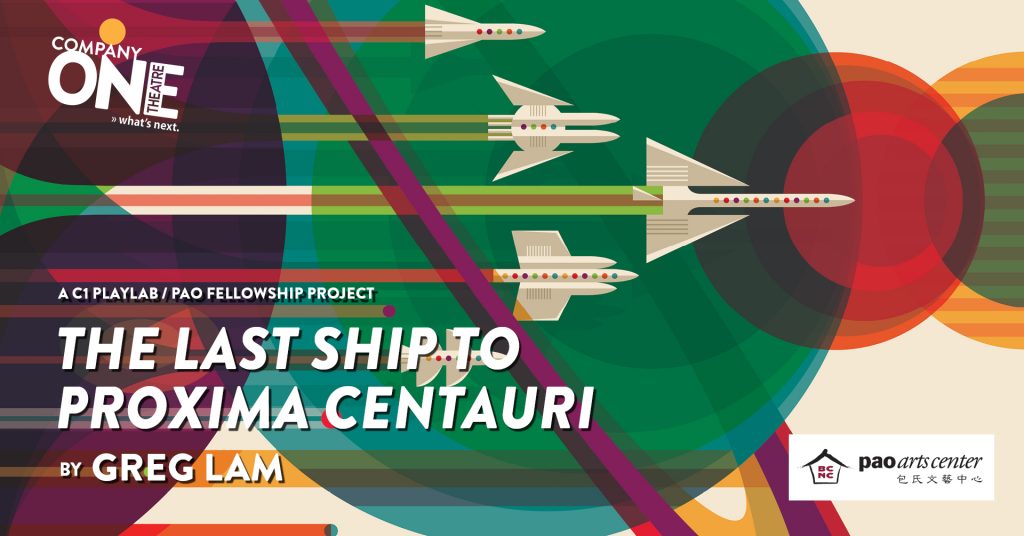 Join us for a staged reading of C1 PlayLab Pao Fellow Greg Lam's new play THE LAST SHIP TO PROXIMA CENTAURI, followed by a conversation and reception at the Pao Arts Center. This is the culminating event of the expansive season-long partnership beween Company One Theatre and Pao Arts Center.
When: Saturday, June 1st at 7pm
Where: Pao Arts Center
>> About the Play
THE LAST SHIP TO PROXIMA CENTAURI
by Greg Lam
directed by Pascale Florestal
dramaturgy by Ilana M. Brownstein
The world has become uninhabitable. The last escape ship from Earth arrives to their new home centuries after all the others. They are not prepared for what they find there. Greg Lam's THE LAST SHIP TO PROXIMA CENTAURI asks us examine 21st Century America through the lens of futurist neo-colonialism, 2500 years after "Friends" is finally off the air for good.
NEW PLAYS. NEW PROCESS.
A Re-Examination of New Play Development in Boston and Beyond
August 14 @ 7pm,
The Strand (543 Columbia Road)
Through a combination of personalized dramaturgy, group workshops, and professional development classes, Company One Theatre's PlayLab is an incubator of new work for writers of varied experience levels and backgrounds. The program aims to provide professional development that aligns with C1's mission of nurturing civically-engaged artists, creating a more equitable city, and working with bold writers whose plays will amplify the human experience on stage.
Join us on August 14th for a culminating showcase celebrating Company One Theatre's Season 19 PlayLab writers! Hear excerpt readings from our PlayLab Fellows, meet our Unit playwrights, and participate in a panel discussion with local professional theater makers on new play development in Boston and beyond.
DATE: Tuesday August 14th
TIME: 7 pm – 9 pm
LOCATION: Strand Theatre (543 Columbia Road, Boston, MA 02125)
Light refreshments will be available.
Fellows Readings:
SHRIKE written by Erin Lerch, directed by Josh Glenn-Kayden
SANGRE MIA written by Andrew Sianez-De La O, directed by Javier Hurtado
LAG TIME written by Livian Yeh, directed by Michelle Aguillon
UNIT WRITERS
Ana Candida Carneiro
Hortense Gerado
Sara Horatius
Ingrid Oslund
Takeo Rivera
Jaymes Sanchez
New Plays, New Process: A Re-Examination of New Play Development in Boston and Beyond Panel Featuring:
Kate Snodgrass, Artistic Director of Boston Playwrights' Theatre and Boston Theater Marathon
Dawn Meredith Simmons, Director of Performing Arts at the Boston Center for the Arts
MJ Halberstadt, PlayLab Alum and current Huntington Theatre Playwright Fellow
>>LEFTOVERS: A PLAYLAB PUBLIC READING

Sunday, July 9 @ 2:00pm | Dudley Cafe, Roxbury
Join us as we ramp up to next summer's production of LEFTOVERS by Josh Wilder! Get a sneak peek at the script-in-development and meet the playwright at this free public reading — part of C1's groundbreaking PlayLab program. Your feedback will help guide the development of the play leading up to its Company One premiere!
>>THE KING OF LOVE IS DEAD: PLAYLAB READING & CLOSING CELEBRATION
Wednesday, August 2 @ 7:00pm | Location TBD
Join us for a special C1 reading and PlayLab closing celebration! First, get a sneak peek at THE KING OF LOVE IS DEAD, a script-in-development by C1 PlayLab Fellow Liana Asim. Chat with the playwright about her writing process, then join us in celebrating the hard work of this year's PlayLab cohort with a celebration like no other!
>>THE LAST CATASTROPHIST: A PLAYLAB STAGED READING
Sunday, May 21st @ 4:00pm | Rabb Hall, Boston Public Library
Join us for a developmental staged reading of C1 PlayLab fellow David Valdes Greenwood's new play, The Last Catastrophist.
>>LEFTOVERS: A PLAYLAB WORKSHOP READING
Friday, April 21st @ 7:30pm | Boston Center of the Arts Black Box Theatre
Join us as we ramp up to this summer's world premiere of LEFTOVERS by Josh Wilder! Get a sneak peek at the script-in-development and meet the playwright at this free public reading — part of C1's groundbreaking PlayLab program.
>>16 INCH BY KEN GREEN
Thank you for coming out to C1 PlayLab's reading of 16 INCH, a new play about softball and a changing city! Kudos to these two — playwright Ken Green and dramaturg Haley Fluke — for their hard work leading up to the reading.
Save
Save
Save
Save
Save
Save
Save
Save
Save
Save
Save
Save
Save
SaveSave
SaveSave
SaveSave