There are no tickets
available for purchase
at this time.
Get Tickets
C1's PLAYLAB UNIT + FELLOWS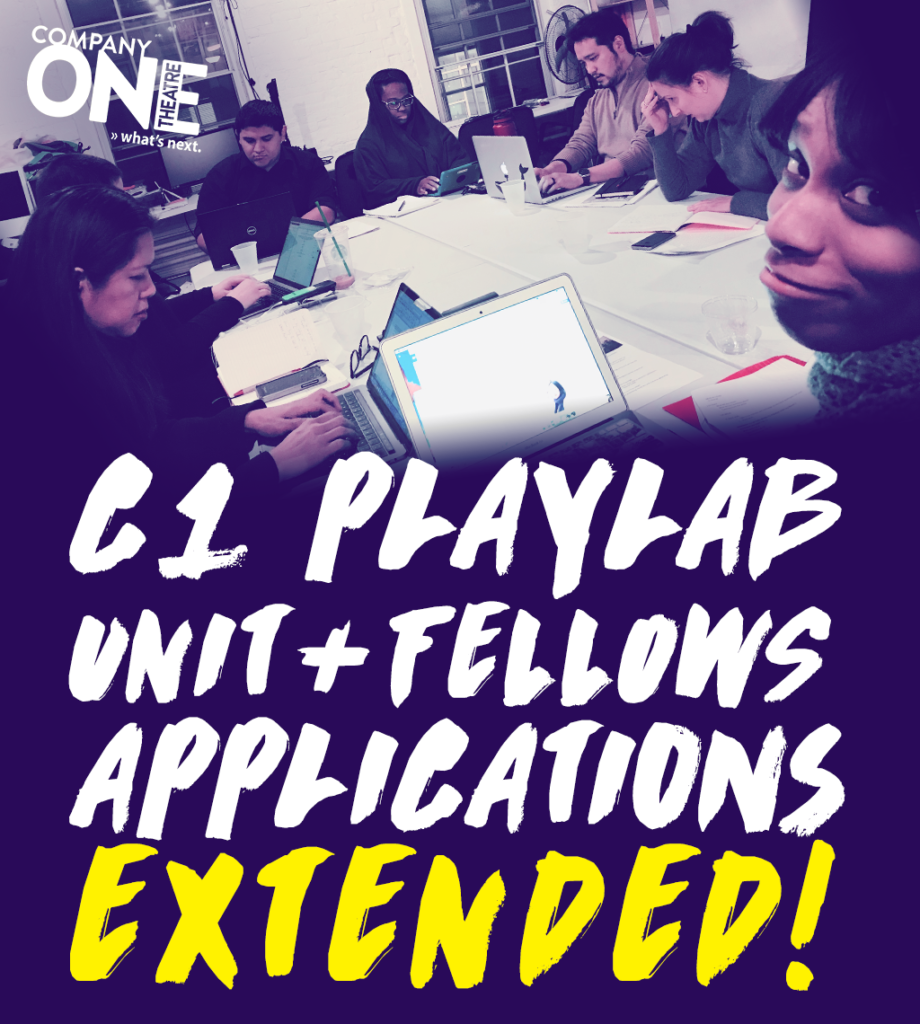 PLUS: a new, funded fellowship for AAPI playwrights!
Through a combination of personalized dramaturgy, group workshops, and professional development classes, Company One Theatre's PlayLab is an incubator of new work for writers of varied experience levels and backgrounds. The program aims to provide professional and artistic development that aligns with C1's mission of nurturing civically-engaged artists and creating a more equitable city. All participants are welcomed into the C1 family of artists, with access to free tickets, special events, professional mentoring, and connections to the large support network of PlayLab alumnx.

There are now three paths to participate in PlayLab:

• PlayLab Unit
• PlayLab Fellows
• PlayLab Pao Fellowship for AAPI Playwrights (NEW!)
DEADLINE EXTENDED!
We welcome applications for all three PlayLab programs through Sunday, November 25 at 11:59pm!
>> Pao Fellowship for AAPI Playwrights
The newly created C1 PlayLab Pao Fellowship is designed to support an experienced Boston-area playwright of Asian, Asian American, or Pacific Islander heritage (as defined by the applicant). The Pao Fellow will receive a public reading of a new play-in-process, one-on-one dramaturgical support, and a $5000 stipend.

The Pao Fellowship is supported by the Boston Chinatown Neighborhood Center (BCNC) and Pao Arts Center in collaboration with Company One Theatre.
>> PLAYLAB FELLOWS
Experienced playwrights receive a series of personalized play development sessions, work one-on-one with a dramaturg, identify achievable goals to ready a script for production, and more! Ideal for mid-career playwrights who want to leave the program with a submission-ready, full-length play.
Tuition fees are waived for this season-long program thanks to generous donations to Company One Theatre.
>> PLAYLAB UNIT
Early career playwrights participate in monthly meetings during which they present and develop a writing project of their choice, learn best practices for giving and receiving feedback, and more! Ideal for writers looking to enhance their understanding of the craft of playwriting in a supportive lab-style setting.
Tuition for the season-long program is $200. Scholarships are available.
C1's PLAYLAB BOOTCAMP

PlayLab Bootcamp is a 3-day-long series of intensive, mission-driven Master Classes designed to expand approaches to collaboration, experimentation, and creation. Whether you're a playwright, director, or dramaturg, you'll acquire new tools and learn how to apply them in building your portfolio and telling your story.
Led by Company One Theatre's award-winning team of dramaturgs, and featuring local industry leaders, we give you access to some of the brightest minds in the field without breaking the bank!
WHEN: October 5-7
WHERE: Boston Public Library Copley Branch
(700 Boylston Street, Boston)
Our 2018 session of PlayLab Bootcamp has passed. Stay tuned for updates about future Bootcamp sessions.

Through a combination of personalized dramaturgy, group workshops, and professional development classes — featuring a roster of locally and nationally recognized artistic leaders — Company One Theatre's PlayLab is an incubator of new work for writers of varied experience levels and backgrounds. Over its six seasons, C1 PlayLab has provided a multiplicity of dramaturgical support models for more than 40 playwrights, all with the goal of supporting Boston's diverse artistic field.
In 2012, 2013, and 2014, PlayLab developed 1-3 plays towards workshop, and in some cases, towards production including Natsu Onoda Power's Astro Boy and the God of Comics. Last year, to meet an identified need in the local playwriting community, the PlayLab Fellow program was structured as a series of guided master classes on playwriting and professional development, matched with one-on-one dramaturgical support towards the creation of a new full-length play.
As of 2015, we launched the PlayLab Unit — a monthly play development class, and a series of additional master classes on professional development, aligned with C1's mission of nurturing civically-engaged artists, and creating a more equitable city. This year we continue to explore play and playwright development through the Unit, led by Company One's award-winning Resident Playwright, Kirsten Greenidge, and C1's Director of New Work, Ilana Brownstein. Both the Unit and the Fellows are able to meet with local and national artistic leaders.
Affiliates are selected by application. The program is open to writers of all ages, backgrounds, and all gender expressions.
QUESTIONS? Please contact literary@companyone.org
SEASON 19 FELLOWS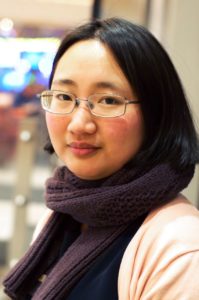 Livian Yeh
Livian Yeh is a playwright and translator based in Boston, MA. Her play Nightfall was co-recipient of the Paul Stephen Lim Playwriting Award from the Kennedy Center American College Theatre Festival, and was awarded the John Golden Playwriting Prize and the Goldberg Playwriting Award from NYU. Nightfall was developed at NYU in collaboration with The Flea Theatre, and was part of Fresh Ink Theatre's Ink Spot reading series. Memorial, her second full-length play, received a workshop production at Boston Playwrights' Theatre in October, 2016, and was awarded the Paul Stephem Lim Award from KCACTF in 2017.Memorial was an honorable mention on the 2017 Kilroys' List. Livian is a member of the Dramatists Guild of America and the Playwrights' Center in Minneapolis. She was born in the U.S. and raised in Taiwan, and studied Dramatic Writing at NYU and playwriting at Boston University.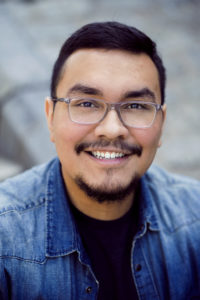 Andrew Sianez-De La O
Andrew Siañez-De La O is a Chicanx playwright in Boston, MA by way of El Paso, TX. He studied performance, playwriting, and creative fiction at Emerson College where he was awarded the Betsy Carpenter Playwriting Award and had a collection of short stories titled Lo Siento Miguel published by Wilde Press. He studied Creative Producing with ArtsEmerson where he was fortunate enough to Assistant Direct Mala in 2016. He works remotely as a National Young Playwright in Residence for Echo Theatre Company in LA where he is developing a new play. In 2017 he was invited to and attended the International Latinx Theatre Commons as a representative of his border community. He has had several poems and short stories published in print and online.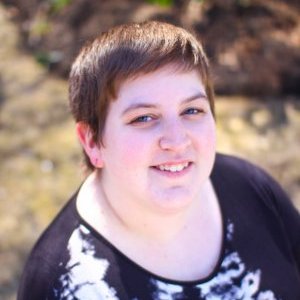 Erin Lerch
Erin holds a BFA in Stage Management from Boston University. Their science fiction play CROSSING FLIGHT: a tale of the post-apocalypse, debuts this coming January with TC Squared Theatre Company! Their short play WORLD LINE appeared in last year's The Next Stage Festival with TC Squared, and had a full staged reading with Blunt Objects Theatre Company in New Orleans. An excerpt from their new play THE DEVIL YOU KNOW appeared in this year's The Next Stage Festival. Erin's ten minute plays (which include DON'T LOOK BACK, CLOCKWORK, and EVENT HORIZON) have been read and produced in Texas, West Virginia, Florida, Washington, and throughout Massachusetts.
SEASON 19 UNIT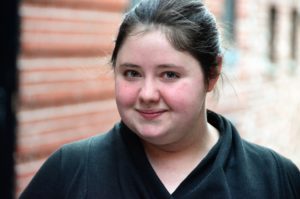 Ingrid Oslund
Ingrid Oslund is a queer, feminist theater maker with the goal of creating bold, innovative experiences that excite and challenge audiences. As a playwright, director, choreographer and teaching artist in the Boston area, she has worked with many demographics making theater in unique settings, such as an abandoned City Sports and a corporate office mid-construction. Originally, from Minneapolis, MN, she attended Suffolk University, graduating with a degree in Theater with a focus on Directing and Playwriting in 2014. She continued her education at Emerson College, graduating with a Master's degree in Applied Theatre in December 2015. Her original plays have been featured at the Twin Cities Horror Festival (Sadie Mae, 1969), Seacoast Fringe in Dover, NH (Women Writer's Suicide Club) and Boston Community Collaborative (Alice's Wonderland, Women Writer's Suicide Club and The Olympus Complex). Her work as a director and choreographer has been showcased at Boston Community Collaborative, Boston Opera Collaborative, Hampshire Shakespeare Company and Suffolk University in association with the Massachusetts Poet's Theater. A fan of all things strange and brutal, her favorite storytellers include Sarah Kane, Catherine Breillat and Tennessee Williams, once he got weird.
Hortense Gerardo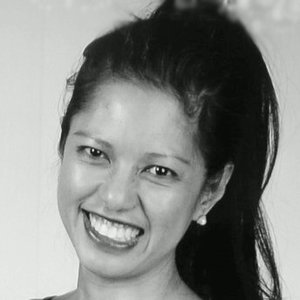 Hortense Gerardo is a writer and anthropologist. Her full-length play, THE TOKEN FALLOPIANS OF MIDDLETON HEIGHTS was selected for Fresh Ink Theatre's 2017- 2018 Ink Spot staged reading series. Her short film, INFINITE CORRIDOR was featured in the New Dance Alliance Performance Mix Festival 31 in NYC and was awarded an Electronic Media & Film Presentation Funds Grant, supported by the New York State Council on the Arts (NYSCA 2017). Other recently featured works include: VIRTUOUS REALITY (Playwrights' Platform Festival), THE SONG OF ODD (MBL Club), SHADOW|PROOF HOUSE (Nuit Blanche Toronto), KITH and TELL and FOR THE LOVE OF EGON (Boston Theater Marathon), BRAND OF THE FREE CLONE OF THE BRAVE (Institute of Contemporary Art), MODEL BEHAVIOR and THE LAST GLANCE (La Mama E.T.C.). Her award-winning feature-length screenplays include, DANCING IN EXILE and FOURHAND. Current projects include a focus on secular humanist integration in systemic design engineering, and a new, romantic comedy web series featuring Asian-American and Pacific Islander characters in lead roles. She is a member of The Dramatists' Guild, The International Center for Women Playwrights, the American Anthropological Association, and Director of the non- profit organization, in vivo Productions. For more info go to: www.hortensegerardo.com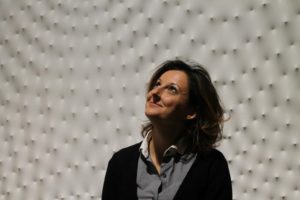 Ana Candida Carneiro
Ana Candida Carneiro is an award-winning and published Brazilian-Italian playwright. She grew up in Brazil and lived fifteen years in Italy, before immigrating to the USA in 2015. Her work has been performed in in Italy, France, Germany Sweden, Finland, Monaco, South Africa, and in the USA, in important theatres such as the Piccolo Teatro and the National Theatre of Nice. She has been supported by institutions such as the National Endowment for the Arts, the Rockefeller Foundation, the Royal Court Theater, MacDowell, and Yaddo. Her works touch on themes like social justice, globalization, immigration, culture clash, gender inequity, and climate change, using multiple and invented languages, heterogeneous linguistic registers and genres, and are increasingly marked by experimentation with the dramatic form. She writes in English, Italian and Portuguese, and frequently collaborates with artists from other disciplines, markedly composers. Ana is also a translator, scholar and teacher, and currently holds a position as Postdoctoral Research Associate at Harvard University, in the department of Theatre, Dance and Media. She is currently writing a book about teaching playwriting from a global perspective, The Global Playwriting Workbook (Methuen Drama, 2019).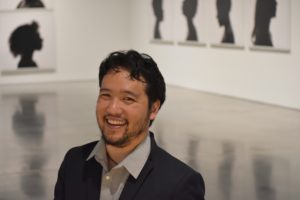 Takeo Rivera
Hailing from the San Francisco Bay Area, Takeo Rivera is a playwright and assistant professor in English and Women's, Gender, and Sexuality Studies at Boston University. Rivera's creative work focuses largely on race, gender, and sexuality, experimenting with poetry, comedy, and emotional viscera to unsettle our assumptions of both the spectacular and the mundane. His first major play, Goliath, was held for national consideration by the Kennedy Center American College Theater Festival, won Outstanding New Play at the Planet Connections Theater Festivity in New York City, and toured the east coast and the San Francisco Bay Area, produced by Poetic Theater Productions. As a member of the San Francisco PlayGround writer's pool, Rivera wrote the comedy short Feminist Valhalla, which was staged at the Berkeley Repertory Theater and won the PlayGround People's Choice Award for March 2015. Rivera also co-founded the New Play Reading Series at UC Berkeley, a program that develops 6-8 plays-in-progress written by early- to mid-career playwrights each year. Other works that have been read or staged include R&L, Prometheus Nguyen, Die Soon, and The Will to Knowledge. As a professor, Rivera teaches courses in drama, Asian American literature, queer theory, and new media, and is currently revising his book manuscript, entitled Racial Masochism.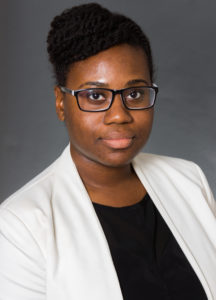 Sara Horatius
Sara Horatius is a native of Boston, Massachusetts. She received her B.A. in Philosophy with Pre-law Emphasis at Temple University in Philadelphia, PA, and she received her Juris Doctor in Law at Widener University School of Law in Wilmington, Delaware. Sara was admitted to the Massachusetts bar in 2013 and she currently practices immigration law and works as an Adjunct Instructor at Roxbury Community College where she teaches courses in the criminal justice and paralegal programs. Apart of her legal career, Sara is an aspiring playwright and novelist. Currently, Sara is writing her first novel entitled, I'm a Cat Named Pee Pee. During the summer of 2017, she was chosen to participate in the Voices of Our Nation fiction workshop with author Junot Diaz at the University of Pennsylvania. In regards to playwriting, she wrote her first play in the fall of 2016 entitled The Bible in Character, which was a one-woman show where she acted all of the characters. Later, she wrote and directed her next play in the fall of 2017 entitled, "The Bible In Character Part II: And the Truth of the Matter is…" On her spare time, Sara enjoys reading, writing and watching cat videos.
Jaymes Sanchez
Jaymes Sanchez is a Texan playwright, actor, director, and educator who lives and works in the Boston area. Jaymes's work portrays the complex, poetic, and underrepresented lives of people of color and the urban working class. Jaymes's work has been featured in short play festivals at Dartmouth College, and his play Family Mechanics received an honorable mention for the Eleanor Frost Playwriting Award. Jaymes earned a Master of Arts in Teaching degree from Brown University and now teaches English and Theatre at Milton High School in Milton, MA. Jaymes also runs the Youth Shakespeare Project in New Hampshire with his wife, playwright Laura Neill.
PAST EVENTS
NEW PLAYS. NEW PROCESS.
A Re-Examination of New Play Development in Boston and Beyond
August 14 @ 7pm,
The Strand (543 Columbia Road)
Through a combination of personalized dramaturgy, group workshops, and professional development classes, Company One Theatre's PlayLab is an incubator of new work for writers of varied experience levels and backgrounds. The program aims to provide professional development that aligns with C1's mission of nurturing civically-engaged artists, creating a more equitable city, and working with bold writers whose plays will amplify the human experience on stage.
Join us on August 14th for a culminating showcase celebrating Company One Theatre's Season 19 PlayLab writers! Hear excerpt readings from our PlayLab Fellows, meet our Unit playwrights, and participate in a panel discussion with local professional theater makers on new play development in Boston and beyond.
DATE: Tuesday August 14th
TIME: 7 pm – 9 pm
LOCATION: Strand Theatre (543 Columbia Road, Boston, MA 02125)
Light refreshments will be available.
Fellows Readings:
SHRIKE written by Erin Lerch, directed by Josh Glenn-Kayden
SANGRE MIA written by Andrew Sianez-De La O, directed by Javier Hurtado
LAG TIME written by Livian Yeh, directed by Michelle Aguillon
UNIT WRITERS
Ana Candida Carneiro
Hortense Gerado
Sara Horatius
Ingrid Oslund
Takeo Rivera
Jaymes Sanchez
New Plays, New Process: A Re-Examination of New Play Development in Boston and Beyond Panel Featuring:
Kate Snodgrass, Artistic Director of Boston Playwrights' Theatre and Boston Theater Marathon
Dawn Meredith Simmons, Director of Performing Arts at the Boston Center for the Arts
MJ Halberstadt, PlayLab Alum and current Huntington Theatre Playwright Fellow
>>LEFTOVERS: A PLAYLAB PUBLIC READING

Sunday, July 9 @ 2:00pm | Dudley Cafe, Roxbury
Join us as we ramp up to next summer's production of LEFTOVERS by Josh Wilder! Get a sneak peek at the script-in-development and meet the playwright at this free public reading — part of C1's groundbreaking PlayLab program. Your feedback will help guide the development of the play leading up to its Company One premiere!
>>THE KING OF LOVE IS DEAD: PLAYLAB READING & CLOSING CELEBRATION
Wednesday, August 2 @ 7:00pm | Location TBD
Join us for a special C1 reading and PlayLab closing celebration! First, get a sneak peek at THE KING OF LOVE IS DEAD, a script-in-development by C1 PlayLab Fellow Liana Asim. Chat with the playwright about her writing process, then join us in celebrating the hard work of this year's PlayLab cohort with a celebration like no other!
>>THE LAST CATASTROPHIST: A PLAYLAB STAGED READING
Sunday, May 21st @ 4:00pm | Rabb Hall, Boston Public Library
Join us for a developmental staged reading of C1 PlayLab fellow David Valdes Greenwood's new play, The Last Catastrophist.
>>LEFTOVERS: A PLAYLAB WORKSHOP READING
Friday, April 21st @ 7:30pm | Boston Center of the Arts Black Box Theatre
Join us as we ramp up to this summer's world premiere of LEFTOVERS by Josh Wilder! Get a sneak peek at the script-in-development and meet the playwright at this free public reading — part of C1's groundbreaking PlayLab program.
>>16 INCH BY KEN GREEN
Thank you for coming out to C1 PlayLab's reading of 16 INCH, a new play about softball and a changing city! Kudos to these two — playwright Ken Green and dramaturg Haley Fluke — for their hard work leading up to the reading.
Save
Save
Save
Save
Save
Save
Save
Save
Save
Save
Save
Save
Save
SaveSave
SaveSave
SaveSave