The 2020-21 C1 PlayLab Pao Fellowship is a two-year long commission supporting the creation of community-centered art-making with Kit Yan and Melissa Li, along with Community Producer Christina R. Chan, and Associate Producer/Dramaturg Alison Yueming Qu. The fellowship resulted in a new theatrical work-in-progress that responds to the neighborhood's vibrancy and perseverance, and reflects a rapidly changing Chinatown.
On August 19, 2021 at 7PM ET, Company One Theatre and Pao Arts Center will host a virtual concert of this work-in-progress, featuring songs of a new musical written and performed by Kit Yan & Melissa Li, the 2020-21 C1 PlayLab Pao Fellows.
Scroll down to access artist and panelist bios, action steps, and our interview series Chinatown Community Voices!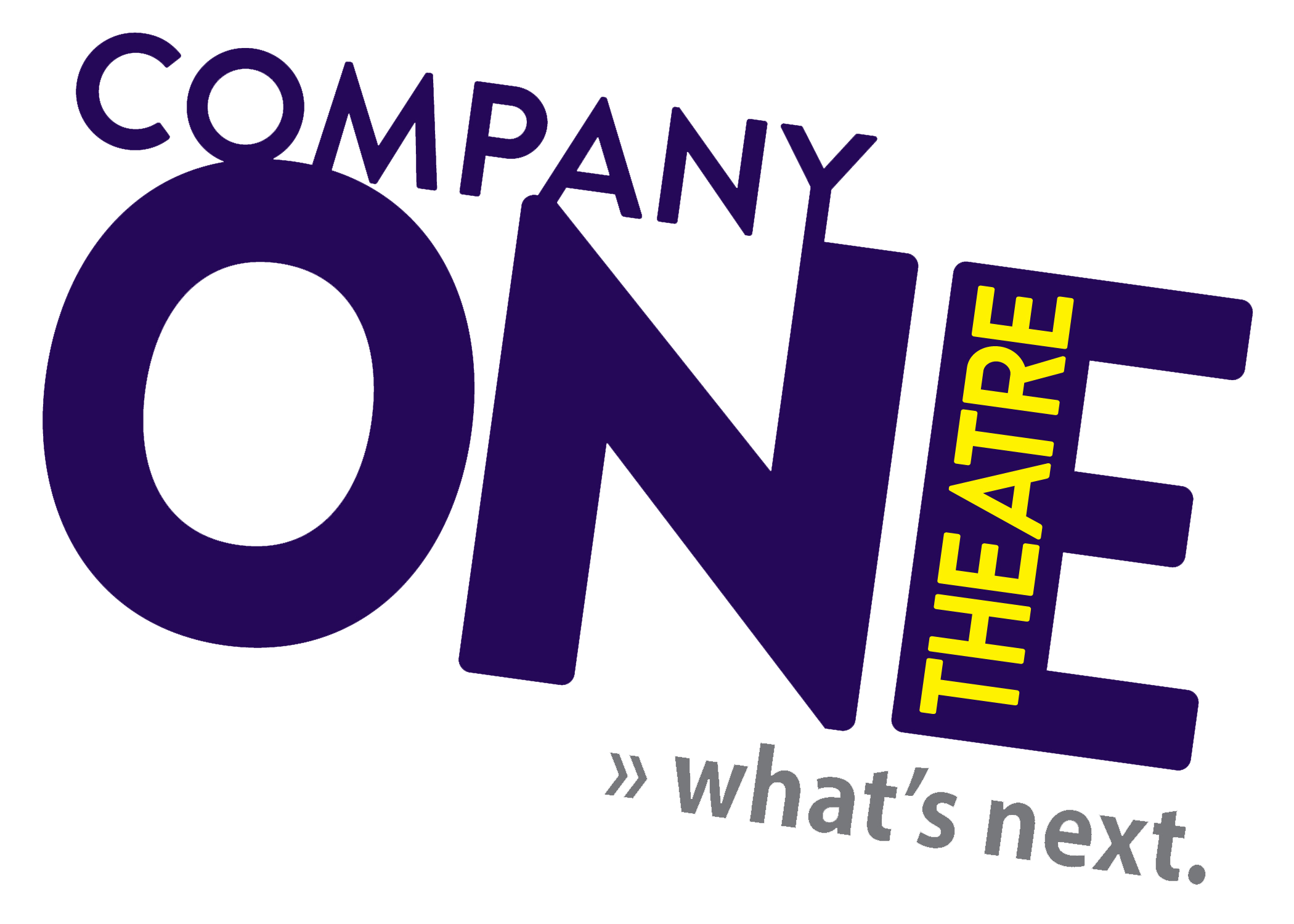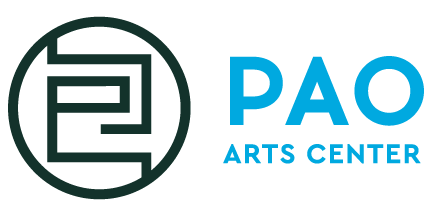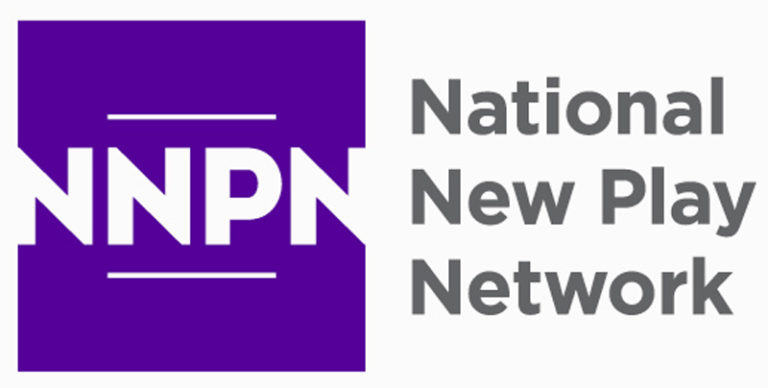 ABOUT THE AUGUST 19 EVENT
The virtual concert will be combined with a conversation between artists and community members, to share and celebrate our creative journey with Boston's vibrant Chinatown, whose stories underpin Li and Yan's creative process. The event will address the unique and challenging conditions of creation against the backdrop of COVID-19 and the rise in anti-Asian racism, while exploring how community-centered, civically engaged arts practices can combat these forces.
PANELISTS: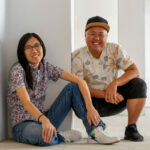 KIT YAN &
MELISSA LI
C1 PlayLab Pao Fellows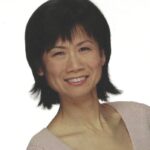 CHRISTINA
R. CHAN
Community Producer, C1/Pao Chinatown Project; co-founder, Asian American Playwright Collective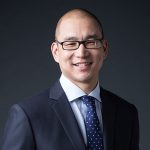 BEN HIRES

CEO, Boston Chinatown Neighborhood Center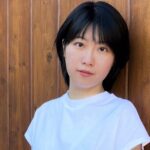 ALISON
YUEMING QU

Associate Producer / Dramaturg, C1/Pao Chinatown Project; Executive Producer, CHUANG Stage
Moderator:
JU YON KIM

(Faculty, Scholar of Asian American Studies, Harvard University
BIOS
Melissa Li (she/her) – Writer / Performer
Melissa Li is a composer, lyricist, performer, and writer based in New York and Baltimore. She is a recipient of the Jonathan Larson Award, a Dramatists Guild Foundation Fellow, a 2019 Lincoln Center Theater Writer-in-Residence, a 2019 Musical Theater Factory Maker, a 2019 Macdowell Colony Fellow, and a former Queer|Art|Mentorship Fellow. Musicals include Interstate (New York Musical Festival, Winner "Outstanding Lyrics"), Surviving the Nian (The Theater Offensive, IRNE Award Winner for "Best New Play" 2007), and 99% Stone (The Theater Offensive). Her works have received support from The 5th Avenue Theatre, The Village Theater, Musical Theater Factory, National Performance Network, New England Foundation for the Arts, Dixon Place, and others. 
Kit Yan (they/them) – Writer / Performer
Kit Yan is a transgender, Yellow American, New York based artist, born in Enping, China, and raised in the Kingdom of Hawaii. Kit is a 2019 Vivace Award winner, 2019 Dramatists Guild Foundation Fellow, 2019 Lincoln Center Writer in residence, a 2019 MacDowell Fellow, 2019-2020 Musical Theater Factory Makers Fellow, and a 2019-2020 Playwright's Center Many Voices Fellow. Works include Interstate, which won "Best Lyrics" at the 2018 New York Musical Theater Festival, and Queer Heartache, which won 5 awards at the Chicago and SF Fringe Festivals. Their work has been produced by the American Repertory Theater, the Smithsonian, Musical Theater Factory, the New York Musical Festival, and Diversionary Theater. They have been a resident with the Civilians, Mitten Lab, 5th Avenue Theater, and the Village Theater.
Christina R. Chan (she/her) – Community Producer
Christina R. Chan is a founding member of the Asian American Playwright Collective (AAPC). As an actor, director, and writer, her work focuses on the Asian, Asian American immigration experience. She identifies as a 1.5 generation immigrant: born in Hong Kong, she then immigrated to the US as a toddler, and grew up in Boston. Christina was a Company One 2016 PlayLab Fellow, and her first full length play, Stir Frying Mahjong, was a Eugene O'Neill National Theater Conference 2017 Semi-Finalist. She was commissioned to adapt and direct a play written by Harry H Dow, the first Asian-American lawyer in 1938 to pass the Massachusetts bar. She is the recipient of 2016 and 2017 Live Art Boston grants from The Boston Foundation. 
Ben Hires (he/him) joined BCNC as CEO in June 2020. Since his first job as a youth counselor at a therapeutic program, Ben has significant experience in nonprofit leadership and serving young people and families. He held leadership positions in programs, strategy, and external relations at the Boston Children's Chorus where he played a key role elevating the choir's social justice mission to bring diverse young people and their families together. As Director of Strategic Partnerships at the Boston Public Library, he established and maintained building strong relationships across education, cultural, and civic engagement sectors in order to advance the Library's mission of providing educational and cultural enrichment free to all Boston residents. Prior to being the CEO, Ben volunteered as a mentor for BCNC's College Access Program for youth and as a member of the Pao Arts Center Advisory Committee. He earned a Bachelor of Arts degree in Philosophy and Political Science, a Master of Theological Studies, and a Master of Science in Arts Administration all from Boston University.
Alison Yueming Qu (she/they) – Associate Producer / Dramaturg
Originally from China, Alison Yueming Qu (chi-oo) is a Creative Producer, Director, and a Dramaturg. Graduated from Emerson College with a BFA in Theatre (Directing and Dramaturgy), Alison was the inaugural Cutler Creative Producing & Engagement Fellow at ArtsEmerson, and the Co-Founder of CHUANG Stage—a Boston-based theater collective dedicated to cultivating AAPI narratives. Her current and recent projects include the PRC-USA Artists Connectivity Series (Ping Pong Arts/KMP Artists), Imaginarium (US Producer, Out of the Blue Theatre), Earthquake by Tatyana Emery (Director, Reground Theater Collective), and Waiting for Kim Lee by Vivian Liu-Somers (Director, Asian American Theatre Artists of Boston). Their dramaturgy work for 10 Out of 12 by Anne Washburn (Emerson Stage) received the 2020 LMDA/KCACTF Region 1 Student Dramaturgy Award. She is a proud alumna of the National Theater Institute and an associate member of Stage Directors and Choreographers Society.
Ju Yon Kim (she/her) – Moderator
Ju Yon Kim is Professor of English at Harvard University. Her research and teaching interests include Asian American literature and performance; modern and contemporary American theater and drama; and cross-­racial and intercultural performance. She is the author of The Racial Mundane: Asian American Performance and the Embodied Everyday (NYU Press, 2015), which received the 2016 Lois P. Rudnick Book Prize from the New England American Studies Association for best book in American studies published in 2015 by a New England area scholar. Her articles have appeared in Theatre Journal, Modern Drama, The Journal of Transnational American Studies, Modernism/modernity, Theatre Survey, and the Journal of Asian American Studies. She is currently working on a second book project on suspicion and performance.
ABOUT THE WORK-IN-PROGRESS MUSICAL
关于这部创作中的音乐剧
An eccentric hoarder grandma, who's lived in Chinatown her whole life, is the last holdout in a building designated to be demolished for new luxury condos. As the threat of the wrecking ball looms outside her window on the coldest day of the year, she recalls to her trans grandson the history of the objects in her house – a living museum of Chinatown history – and they must decide between staying or leaving.
一位一生都住在中国城的、古怪的囤积者奶奶,是一栋被指定为新的豪华公寓而被拆除的建筑中,最后的坚持者。在一年中最冷的日子里,窗外传来拆迁的威胁,她和她的外孙回忆起她房子里物品的历史——在这座历史的活博物馆中,他们必须决定是留下还是离开。
ABOUT THE PROCESS
关于创作过程
This musical was developed with, and rooted in interviews with current residents of Boston's Chinatown, their personal stories and pressing concerns of the neighborhood. The artistic team embedded itself into the Chinatown community, and explored the neighborhood's history. Li and Yan then crafted new songs with fictional characters based on the team's extensive interviews. Thanks to the longterm and deep collaboration between two of Boston's core cultural institutions, community access was facilitated with the support of Pao Arts Center, with funding from ArtPlace America and the Barr Foundation, while artistic and dramaturgical support was provided by Company One Theatre, with funding from the National New Play Network's Bridge Program.
这部音乐剧是在采访波士顿中国城现有居民、收集他们的个人故事以及该地区紧迫问题的基础上开发的。艺术团队将自己嵌入到中国城社区中,探索了该地区的历史。然后Li和Yan根据团队的采访内容,利用用虚构的人物来创作了新的歌曲。以波士顿两个核心文化机构之间的长期深入合作为基础,在包氏艺术中心的支持下,和在ArtPlace America和巴尔基金会的资助下,社区访问得到了促进,而艺术和戏剧支持则由Company One剧院提供,由国家新剧目网络的桥梁计划资助。
INTERVIEW SERIES: CHINATOWN COMMUNITY VOICES
Kit Yan and Melissa Li's Work-In-Progress Boston Chinatown Musical is rooted in interviews and personal stories of Boston Chinatown residents—we heard from leaders, teachers, mothers, daughters, behind-the-scenes heroes who play crucial roles in this community. How can community-oriented work inform the creation of art for social change? We also talked with some of the leading voices in Chinatown to bring you their visions for the community and the city, and to give you a taste of how the Boston Chinatown Musical was created!
Kit Yan与Melissa Li创作中的"波士顿中国城音乐剧"植根于对波士顿中国城居民的采访和个人故事–我们听到了来自领导、教师、母亲、女儿、幕后英雄的声音。生活和社区的工作经历如何启发了促进社会变革的艺术创作?我们聆听收集了中国城的主要声音,带来他们对社区和城市的愿景,并带你了解波士顿唐人街音乐剧的制作过程!
© 2021 Company One — Boston Theatre tel: 617.292.7110 — fax: 617.307.4475 — email: info@companyone.org — 539 Tremont St — Boston, MA 02116