There are no tickets
available for purchase
at this time.
Get Tickets
In 2009, Company One Theatre established two awards in recognition of outstanding individuals in the theatre community. The awards are named after two of the most important movers and shakers in the Boston Community and advisors to Company One. In 2013, a third award was added, recognizing long-time company supporters. Each year, award recipients are honored at the annual C1 Gala celebration.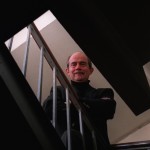 The David Wheeler Award – given annually in recognition of an emerging talent from the Boston theatre scene.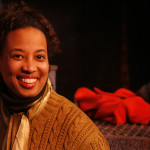 The Lois Roach Award – given annually in recognition of outstanding commitment to the Boston theatre community.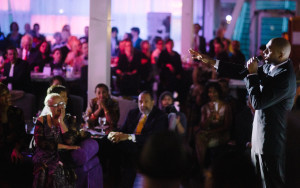 The Founders Award – honoring long-time donors who have invested in the Company One mission to change the face of Boston theatre.
Award Recipients
THE DAVID WHEELER AWARD
2017 – Kadahj Bennett
2016 – Brandon G. Green
2015 – Obehi Janice
2014 – Nik Walker
2013 – Danny Bryck
2012 – Christopher S. Robinson
2011 – Kirsten Greenidge
2010 – James Milord
2009 – David Wheeler
THE LOIS ROACH AWARD
2017 – Boston Arts Academy
2016 – Abe Rybeck
2015 – Joyce Linehan
2014 – Rob Orchard
2013 – Lydia R. Diamond
2012 – Cristina M. Todesco
2011 – M. Bevin O'Gara
2010 – Darren Evans
2009 – Lois Roach
THE FOUNDERS AWARD
2016 – EdVestors
2015 – Carlos PiSierra
2014 – Susan, Paul, Andrew & Elena Ridker
2013 – Bob & Laurette Bachmann

David Wheeler
On Broadway, he directed Richard III with Al Pacino, and The Basic Training of Pavlo Hummel, for which Mr. Pacino won the Tony Award for Best Actor. Regional theatres include the Guthrie Theatre, Alley Theatre, Paper Mill Playhouse, Berkeley Rep, Arizona Theatre Company, Pittsburgh Playhouse, and the Charles de Rochefort Theatre in Paris, where he directed the French premiere of Edward Albee's The Zoo Story.
As the artistic director of the Theatre Company of Boston (TCB) from 1963 to 75, Mr. Wheeler directed over eighty productions. Among these were ten by Pinter, seven by Brecht, five by Albee, nine by Beckett, two by O'Neill, and numerous works by new writers such as Ed Bullins, Jeffrey Bush, John Hawkes, Adrienne Kennedy, and Sam Shepard. Through these productions and others, he helped to launch the careers of then-unknown actors including Paul Benedict, Larry Bryggman, John Cazale, Stockard Channing, Blythe Danner, Robert DeNiro, Robert Duvall, Hector Elizondo, Spalding Gray, Paul Guilfoyle, Dustin Hoffman, Al Pacino, Jon Voight, Ralph Waite, and James Woods. His film The Local Stigmatic (with Mr. Pacino)—adapted from the play by Heathcote Williams—was presented at the Montreal Film Festival and screened at the Whitney Museum and the MOMA. It was released in 2006.
Mr. Wheeler's honors include the Elliot Norton Award for his work on No Man's Land and on Misalliance, the St. Botolph Club Foundation's Award for Distinction in the Performing Arts, and the Rodgers and Hammerstein Award. He has taught and directed at Harvard University, Boston University, MIT, Brandeis, Barnard, Colorado College, and Circle-in-the-Square. He has directed student productions at U.N.C. Chapel Hill, U.C. Irvine and Long Beach, and Évora, Portugal. After receiving his masters at Harvard, Mr. Wheeler trained with José Quintero in New York during the great "O'Neill years" of the 1950's.

Lois Roach
Lois Roach's play The Emancipation of Mandy and Miz Ellie received its world premiere with Company One in May 2010. In recent years, she directed ARTiculation at Company One, Treemonisha by Scott Joplin for Opera Providence, Legacy of Light by Karen Zacarias for the Lyric Stage Company, the world premiere of A House With No Walls at the New Repertory Theater, the world premiere of Six Rounds/ Six Lessons with Company One, as well as the Boston premieres of Crowns and Living Out at the Lyric Stage Company. An award-winning producer and director, she was commissioned to write and direct a performance piece for the 25th anniversary of Casa Myrna Vazquez, a shelter for battered women, which featured actress Phylicia Rashad. In Derry, Northern Ireland, she worked with a group of artists on the theater project, Borderlands, which brought together women from the Catholic, Protestant and Southern communities. Lois also teaches at Wellesley College and is a producer with First Night.