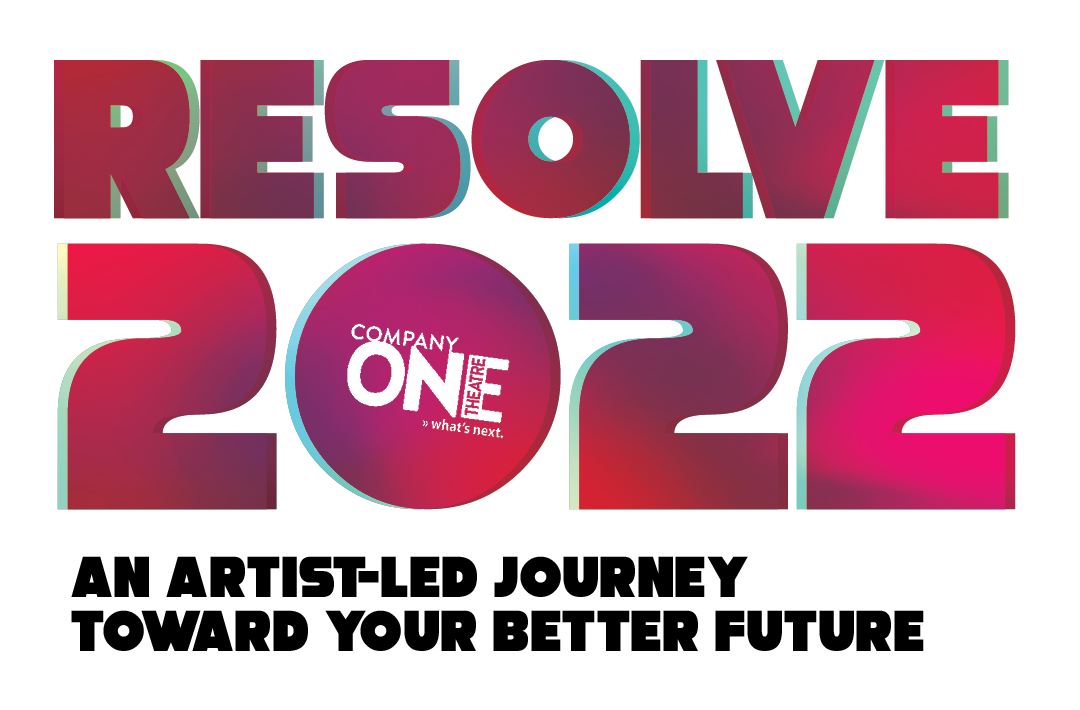 Elevate your 2022 vision board! Originally streamed on Thursday, January 20 at 7pm ET, RESOLVE 2022 is an evening of art and reflection to help you set an intention for yourself and your community as we begin a new year.
Tired of making the same old New Year's resolutions to floss every day, or to finally be a morning person? This year, resolve to do more! We're bringing together a lineup of playwrights, poets, musicians, and more to share their resolutions for personal and collective action in 2022.
Featuring new monologues by Season 23 PlayLab Circuit Surge Lab playwrights M Sloth Levine, Tara Moses, and Ashley Rose, plus poetry by Max McLune and Nico Pang, songs by Jude Torres, Thom Dunn, and Kadahj Bennett alongside teen musicians from ZUMIX, and a self-care intermission with Marlene Boyette.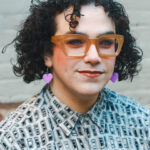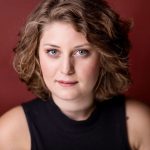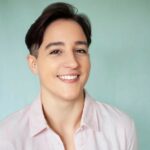 CTHONIC SOLILOQUY
A monologue by M Sloth Levine,
directed by Jessica Scout Malone,
performed by Jackie Chylinski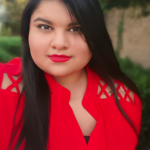 OklaHOME
A monologue written, performed,
and directed by Tara Moses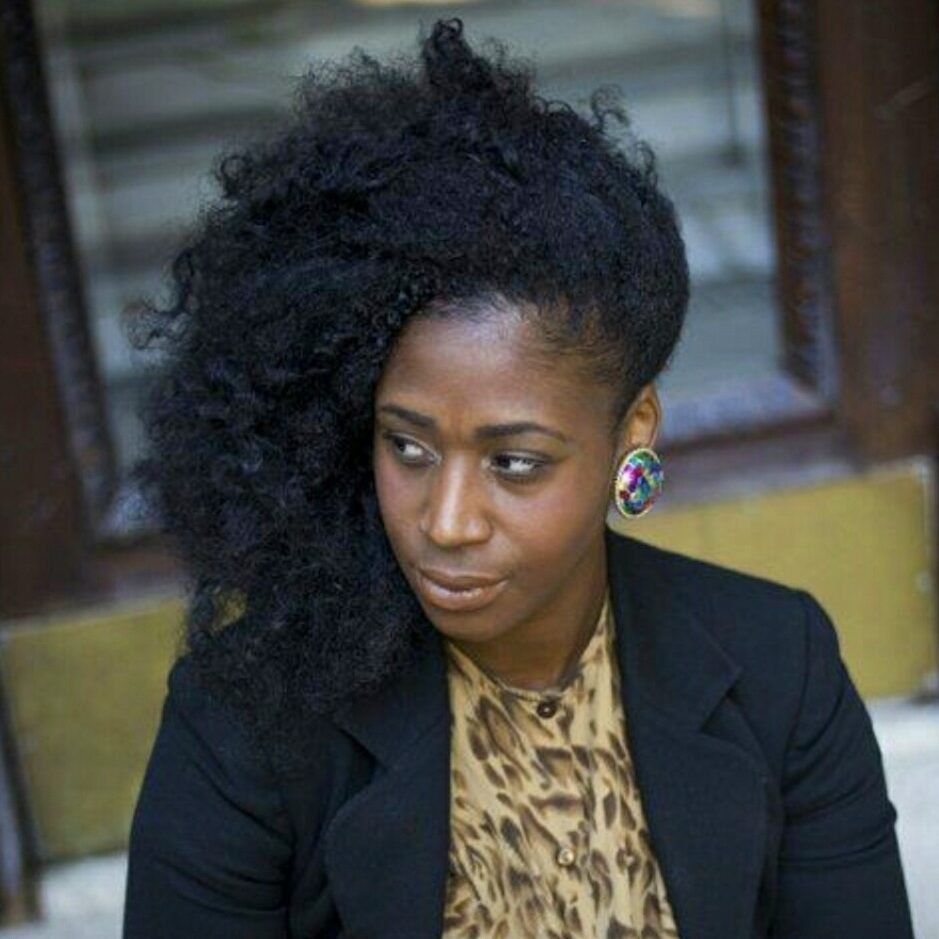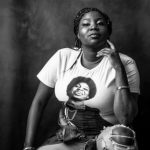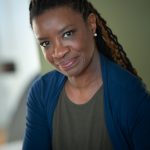 IMPROPER BOSTONIAN
A monologue by Ashley Rose,
directed by India Nicole Burton,
performed by Chris Everett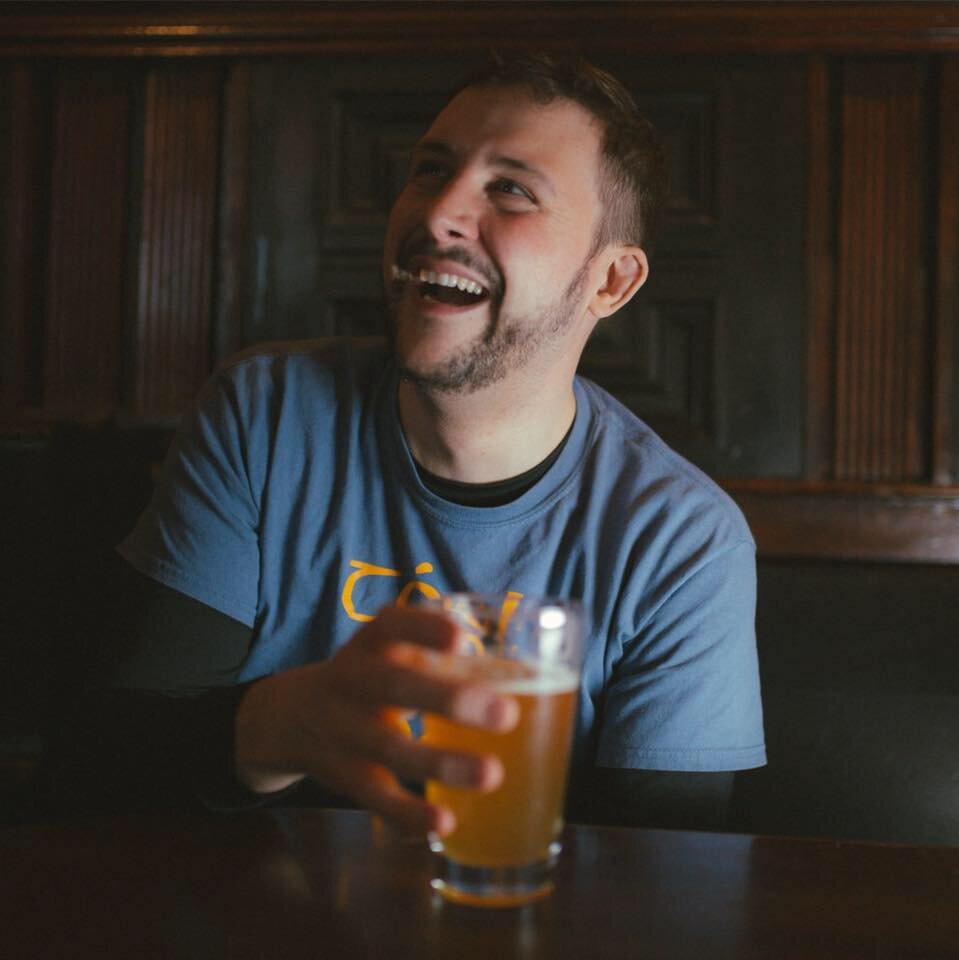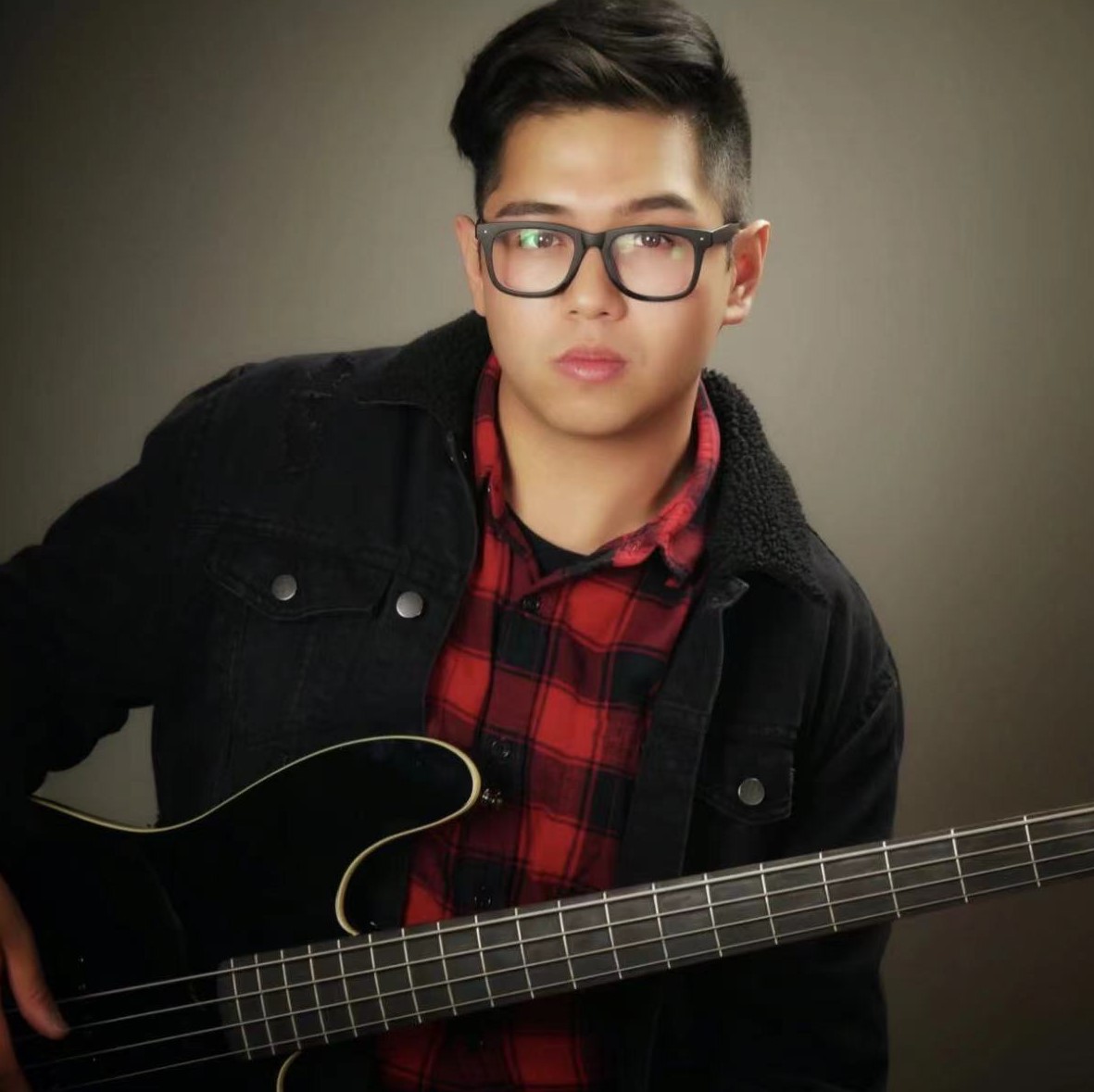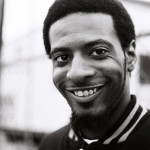 Songs by
Thom Dunn, Jude Torres, and
ZUMIX's #DaBlock, featuring
Kadahj Bennett, Tiffany Pietri,
and Jacob Kielsmeier-Jones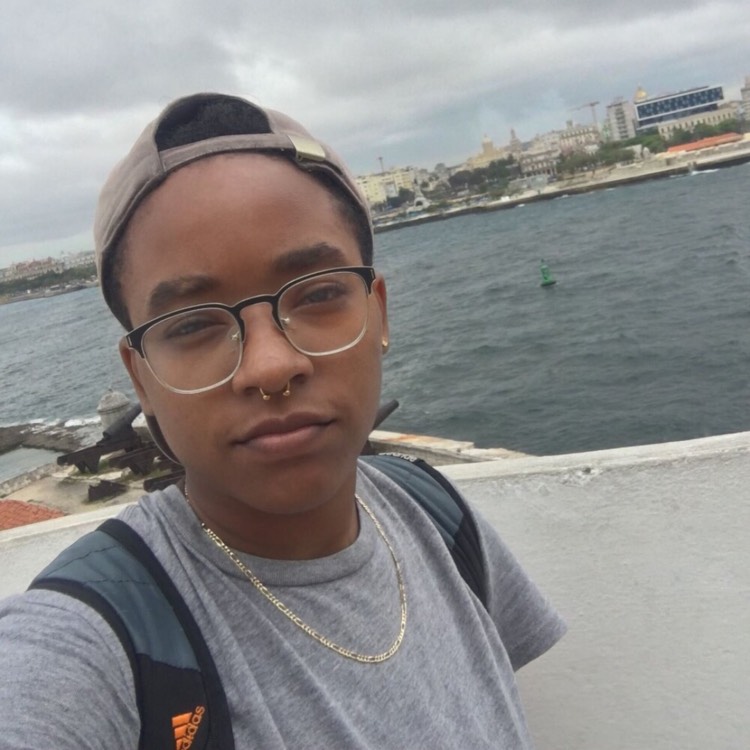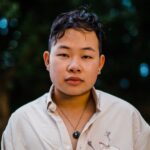 Poetry by
Max McLune
and Nico Pang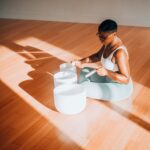 And a self-care intermission
with Marlene Boyette
Dramaturgy by Ilana M. Brownstein
Produced by Afrikah Smith and Alison Yueming Qu
BIOS
Kadahj Bennett (he/him) is an award-winning actor, educator and performer in the Boston area. Bennett has been a Teaching Artist in the community for the past 7 years with organizations such as Company One Theater, Actors Shakespeare Project and College Bound at Boston College. Bennett is a Luminary Artist at the Isabella Stewart Gardner Museum and an Artist in Residence with the Freshman Arts Program at Harvard University. Kadahj works on stage, screen, in galleries and classrooms alike and is stoked to be back at Zumix. Bennett is an alum and has been involved in the Zumix community since 2003. With programs like Street Program or Beatmakers, Kadahj gained the tools to empower his own music career. As frontman and writer for the Downbeat Keys, a Brooklyn-based neon soul collective, Kadahj has toured SXSW, the East Coast college circuit and shared a bill with Bon Jovi at the Best Buy Center in Times Square. His current Boston-based Berklee band, Dancelujah, brings electronic hip hop soul to the city's music scene. A graduate of the Boston Arts Academy and recipient of the Posse scholarship to Hamilton College, Kadahj is looking to cultivate more young creators of color to tell their stories.
India Nicole Burton (she/her) is an actress, director, playwright, and producer. She is a native of Akron, OH and graduated from The University of Akron in 2011 with a BA in Theatre Arts with an emphasis on performance. Upon graduating, India founded Ma'Sue Productions, an African American theatre company located in Akron, Ohio. She has directed, produced, and performed in several of Ma'Sue's plays and was co-artistic director until 2015. India recently ended a virtual national tour of American Dreams by Leila Buck in 2020, where she played the role of Briana Coffman. She originated this character when it had its world premiere at Cleveland Public Theatre in 2018. India's directing credits include for colored girls who have considered suicide / when the rainbow is enuf (Heads Up Productions), The Laramie Project (Heads Up Productions), Daybreak's Children (Ma'Sue Productions), A Happening on Imperial (Ma'Sue Productions), O Patria Mia (Ma'Sue Productions), Little Women (Hathaway Brown Theatre Institute), Fire on the Water (Cleveland Public Theatre, co-directed), Panther Women: An Army for the Liberation (in which she wrote and conceived), She also received a National New Play Network Rolling World Premiere for Panther Women , "inside out" by Francisca Da Silveira (Company One, as part of their C1: Inauguration project) Welcome to the Taj Mahal ( Motel) By Riti Sachdeva, The Playwrights Center ( Workshop). India's assistant directing credits include the 2014 production of The Color Purple at Karamu House, A brownsville song (b-side for tray) at Dobama Theatre, Cleveland Public Theatre's Barbecue and Good at Heart, featured in BorderLight International Theatre + Fringe Festival. India is a board member for New World Performance Lab, a two-year recipient of the National new Play Network Producer in Residence program for Cleveland Public Theatre and a 2021 recipient of the National New Play Network Bridge Program grant. She was also a cast member of American Dreams, which was nominated for a Drama League Award in 2021. She was recently touted as, in Cleveland Scene Magazine as one of the Best Playwrights of 2021. India is currently receiving her MFA in writing from The University of Nebraska's Creative writing program.
Marlene Boyette (she/her), a Trauma Informed Yoga & Wellness and / Sound Healing practitioner residing in Jamaica Plain, began her personal yoga journey in 2003. She initially became certified to teach children's yoga in 2013, as an enhancement to her 13 year long career as a Preschool educator (teaching mostly in Cambridge), obtained a 200 hour Trauma Informed Yoga certification from 4 Corners Yoga + Wellness of Dorchester, MA, as part of the studio's first yoga teacher training cohort in 2016, and most recently completed a 200 hour Trauma Informed Yoga certification specifically for those working with youth, in August 2021. As a community member and activist / advocate at heart, Marlene founded Leela Yoga + Wellness and co-founded Peace In Boston – an initiative focused on centering yoga instructors of color, bringing yoga to underserved communities, and prioritizing diversity, equity and inclusion as acts of social justice, within and outside of the Boston area. Marlene presently teaches Yoga and Mindfulness full time at The Advent School located in Boston's Beacon Hill, in addition to being a member of the schools Social Justice Task Force for the last 4 years, and will co-launch the schools first Students of Color Affinity Group in Winter 2022. Presently, Marlene can be found facilitating yoga weekly classes at JP Centre Yoga in Jamaica Plain. She also leads wellness offerings throughout Boston and Cambridge and beyond, collaborating with The Rose Kennedy Greenway, Starlight Square in Cambridge and various other organizations. She is dedicated to using Wellness as a catalyst for supporting, building and healing communities.
Jackie Chylinski (they/them) is a newly Chicago-based actor and creator. Recent credits include: Roach in Shrike by Erin Lerch (Fresh Ink Theatre company), Eddie in Erin Lerch's World Line (TC Squared), Middle Allison in Fun Home (Company Theatre) and Phantom in The Rocky Horror Show (Moonbox Theatre Company). Jackie would like to thank their wonderful director Jessica Scout Malone and CompanyOne for putting this together, their friends and family for supporting them, and a special thank you to everyone here for supporting new work, emerging artists and theater in all of its capacities.
Thom Dunn (he/him/sé/é) is a writer, musician, and utterly terrible dancer. He is the singer/guitarist for the indie rock band the Roland High Life as well as a staff writer for the New York Times' Wirecutter and a blogger at BoingBoing. As a journalist, he has also written for outlets such as Upworthy, the Weather Channel, WBUR, and Vice, and has appeared on several national and international radio programs discussing climate change, gun reform, Irish diaspora and language rights, and more. Thom is also a Huntington Playwriting Fellow, whose work has been commissioned by Cornell University and performed and read in cities from Boston to New York to Hollywood to Alaska. He has written several novels, too, with short fiction, essays, and comics published by Serial Pulp Magazine, Crossed Genres/Hidden Youth, Quirk Books, Tor.com, Asimov's, Grayhaven Comics, Ninth Art Press, and others. Thom recently released an album of post-colonial Irish folk songs in English and as Gaeilge called Forfocséic; he also writes and records music with the Roland High Life, and performs in Boston's premiere Taylor Swift cover band, TS I Love You. You can find his solo recordings on Spotify, iTunes, and BandCamp as well. A graduate of Emerson College and the Clarion Writer's Workshop at the Arthur C. Clarke Center for Human Imagination, Thom enjoys mythophysics, robots and whiskey, and Oxford commas, and firmly believes that Journey's "Don't Stop Believing" is a war crime. thomdunn.net
Chris Everett (she/her), born and raised in Boston, is an actor, singer, and audiobook narrator. Recent theater credits include, ONWARD: Votes for Women (Birch Tree Productions), in November 2021, her first live performance following the shutdown in March of 2020. Prior to the shutdown, Chris worked on Christmas Revels: An American Celebration (Revels), The House that will not Stand (Front Porch Collaborative); 'How Long Must We Wait?" (History At Play), and Romeo & Juliet (Commonwealth Shakespeare Company). She has also been an actor / educator with Improbable Players (now 2nd Act) for more than 20 years. During the pandemic, Chris was fortunate to work on virtual productions and / or readings with CompanyOne, Birch Tree Productions, Zoom Shakespeare, and Newton Nomadic Theater. For the past 21 years, Chris has worked primarily in television and film. Television: "Chasing Life", "SMILF", and "Castle Rock". Film: About Fate (in post-production), I Care A Lot (Netflix), Godmothered (Disney+), TED, R.I.P.D. and the recently released Don't Look Up, with Leonardo DiCaprio and Jennifer Lawrence (released 12/24/21).
Jacob Kielsmeier-Jones (he/him) is the instrumentalist/music producer of Zumix's #DaBlock. He is 14 years old and attends Boston Trinity Academy. He loves all kinds of music (but definitely not country). "This was really fun to make!"
M Sloth Levine (they/them/theirs) is a transgender theatremaker who writes, directs, and designs in Brooklyn, NY. They have been awarded the Annual Parity Commission for 2021 by Parity Productions for their play At Hotel MacGuffin. The Castle of Ghoul Hammond and How It Fell Into the Void has been developed by Sparkhaven Theatre/Central Square Theatre. Nosferatu, The Vampyr was produced by Sparkhaven Theatre, but fell victim to the pandemic in March 2020, before reviving on Zoom with thanks to HowlRound Theatre Commons and Homesick Play Project. Sloth co-created and lead the writers room on Tales from Camp Strangewood, a virtual campfire anthology that streamed over the summer of 2020 with a grant from the Mayor's Office of Boston. The Interrobangers has been developed by University of Massachusetts Amherst, Company One, and the Trans Theatre Project. The Interrobangers will be produced by Tufts University in December 2022. …Wrath of the Swampy Thing… premiered at the 2019 JP Porchfest in collaboration with Open Theatre Project in Boston, MA. Sloth is the proud Manager of Production and Manufacturing for All Of Us Crayons. They are a Company One Play Lab Unit alum. In 2016 they received a BA in Theatre Studies: Directing & Playwriting from Emerson College.
Tara Moses (she/her) is a citizen of Seminole Nation of Oklahoma, Mvskoke, director, award-winning playwright, Producing Artistic Director of telatúlsa, co-Artistic Director of Red Eagle Soaring, and co-Founder of Groundwater Arts. Most recently, her work as a director has been seen with American Indian Community House (New York, NY); Arena Stage (Washington, D.C.); Yale Indigenous Performing Arts Program (New Haven, CT); Safe Harbors Indigenous Collective (New York, NY); telatúlsa (Tulsa, OK); Oklahoma Indigenous Theatre Company (Edmond, OK); Serenbe Playhouse (Chattahoochee Hills, GA); and Amerinda (New York, NY). She is a Participant in New York Stage and Film's inaugural NYSAF NEXUS project (2021); a Cultural Capital Fellow with First Peoples Fund (2020); fellow with the Intercultural Leadership Institute (18/19); member of DirectorsLabChicago (2018); member of the Directors Lab at Lincoln Center (2017); recipient of the Thomas C. Fichandler Award (2016); alum of the Allen Lee Hughes Fellowship (2015-2017); associate member of the Stage Directors and Choreographers Society; and Dramatists Guild member. She holds a BA in Theatre from the University of Tulsa and is an MFA Directing Candidate at Brown University/Trinity Rep. She is currently based on the Muscogee Creek Reservation. www.taramoses.com
Jessica Scout Malone (she/her) is a Boston-based fight choreographer and dramaturg. Whether working with playwrights, actors, or creative teams, her focus is always on building confidence and fostering joy. Her work can be seen with companies like Anthem Theatre, Brown/Trinity Rep, Company One, Sparkhaven Theatre, and New Repertory Theatre. She is a member of the Society of American Fight Directors (SAFD), and holds a BFA in Theatre Arts from Boston University. You can learn more about her work at jessicascoutmalone.com
Max McLune (they/he) is a Jamaican-American poet and storyteller. They recently graduated from Hampshire College where they studied creative writing and cultural studies, with particular focus on racial justice and queer theory. Presently, they have two collections of poetry, Days in Eden and Nightmares & Daydreams. They currently serve as a youth leader at BAGLY where they facilitate weekly meetings for LGBTQ+ youth of color.
Nico Pang (they/them) is a poet, emerging playwright, and facilitator based in Los Angeles. As a queer and trans Chinese storyteller, their work explores ancestry, queerness, healing, and the ways we make and unmake family. Nico's plays include My Body Is a Season (SpeakEasy Stage) and Door (Asian American Playwright Collective Playfest). They started their playwriting journey with Company One's PlayLab Unit in 2020. You can find them online at nicopang.com.
Tiffany Pietri (she/her) is the singer/songwriter of Zumix's #DaBlock. She is 17 and attends Revere High. She loves writing and really loved working on this project as she transitions into the new year doing something she love and felt inspired to sing and write about.
Ashley Rose (she/her) is a Haitian-American poet, educator, and restorative justice specialist from Boston, MA. She has worn many hats, from being the Lead Organizer responsible for implementation of Participatory Budgeting in Boston, to teaching S.T.E.A.M, Peacemaking, and Poetry, in schools, drug rehabilitation centers, and community centers for over 15 years. She has earned countless accolades for her work in the arts and organizing, including winning the Boston Music Awards Spoken Word Artist of the Year; the 2016 San Diego National Poetry Award; the OneIn3 Impact Award for the being the most influential person under age 35 in Massachusetts; and the 2017 Extraordinary Woman of the Year for the City of Boston. Currently Ashley Rose works at Suffolk University Center for Restorative Justice hosting trainings for educators, corporations, and institutions. She is an alum of Company One Theatre's PlayLab program, teaches poetry to local writers ages 12-82 through Grub Street, and serves as the External Creative Expressive Coordinator for Massachusetts Correctional Institution-Norfolk, where she tries to support inmates to find agency and healing through the arts. Her first book of poetry, Haunted, was independently published this fall.
Jude Torres (he/him) is a multi-hyphenate Filipino artist who has worked as an actor (The Umbrella, Fresh Ink Theatre, AATAB), actor-teaching artist (Company One), actor-DEI director (The Footlight Club), musician (The Theater Offensive), stage operator (A.R.T), and standardized patient (New England Clinical Skills Consulting). He is a composer, multi-instrumentalist, and a member of the rock band FuzzKill. Jude is a graduate student of Speech-Language Pathology at the MGH Institute of Health Professions specializing in Voice Disorders and a Graduate Assistant at the MGH Voice Center. Much love to the C1 family and KB.
ZUMIX is an East Boston-based nonprofit organization dedicated to building our community through music and creative technology. One of our core beliefs is that music is the most powerful means of developing adolescent self-identity. Our award-winning music and creative technology programming is designed to equip youth with the tools necessary to reach their full potential, while creating a safe space for youth to explore who they are and who they want to be. Through community events, ZUMIX provides access to top-quality arts experiences for a low-income, historically underserved neighborhood.
RESOURCES & ACTION STEPS

Marlene Boyette (Self-Care Intermission Artist)
I invite you to join me in not prioritizing productivity over the well-being of myself and those that I am in community with. I will rest more, coming to understand that being well-rested is a Radical act of resistance for people of color.
Jackie Chylinski (Actor)
I invite you to join me in getting to know your neighbors, and take the steps needed to build a tenant union in your building. Knowing your neighbors and building a union is a great action step towards combating gentrification and the commodification of housing. You can go to Greater Boston Tenants Union for more information.  
Thom Dunn (Musician)
I invite you to join me in not only focusing my shopping more locally, but also being more conscientious about where and how shipments arrive at my house. I plan on making a point of staying active in my community meetings, too, to keep the not-in-my-backyard-ism out of my backyard.
>> C1 recommends checking out this Boston Globe article on the history and impact of NIMBYism in Boston, and looking up hearings and community meetings happening in Boston here.
Chris Everett (Actor)
Substance Use Disorder has skyrocketed during this pandemic; I invite you to join me in supporting of 2nd Act, an organization whose mission is "to change the way people and communities respond to the impact of substance use through theatre and drama therapy.
M Sloth Levine (Surge Lab Playwright) 
I invite you to join me in sharing mutual aid for trans people who need direct assistance. There are a multitude of GoFundMe's and similar campaigns for trans people requiring access to affirmative surgeries, healthcare, and access to basic needs like rent and groceries. Any progress cannot be made without the basic needs of these communities met.
>> C1 recommends supporting Trans Resistance MA who are looking for gently used "professional" attire to donate to trans and non-binary college students in our state by 1/28, and checking out Boston LGBTQIA+ Artist Alliance's resource list of all current and ongoing TQBIPOC assistance, fellowships, and projects happening in Boston. 
Jessica Scout Malone (Director)
I invite you to join me in learning about the ways union labor touches their day to day lives, from the food we eat to the schools we go to. Support your local union efforts by donating, backing legislative proposals like the United Farm Workers Farm Workforce Modernization Act, and never crossing a picket line.
Max McLune (Poet)
I invite you to join me in learning about the indigenous history of Noëpe, now known as Martha's Vineyard, and donate to the campaign for the Chappaquiddick Wampanoag who is raising money in order to reacquire their ancestral land on the eastern part of the island. Kara Roselle Smith's social media is a great first step to learning more about indigenous history and culture and especially the Afro-Indigenous experience.
Tara Moses (Surge Lab Playwright, Director, Actor)
I invite you to join me in the fight for tribal sovereignty. This can be on so many scales from demanding the Supreme Court uphold McGirt to ceasing to claim Native blood myths. I would love folks to join in the fight to stop Line 3 – an oil pipeline that runs from Wisconsin to Canada that is poisoning land and water while violating the tribal sovereignty of several nations. Donate, raise awareness, and/or call your representatives today. Also if you have some time, I would adore it if you spammed Governor Stitt and tell him to leave Oklahoma tribes alone, especially since he keeps losing in every court while wasting tax dollars.
Ashley Rose (Surge Lab Playwright)
I invite you to join me in uplifting the untold stories of native Black Bostonians who have built this city's culture, but have been left out of the narrative. I invite newcomers to join local organizations with long-term credibility, like Boston Centers for Youth and Families, if they truly want to become part of the city vs. gentrifying it. Get to know a city before trying to change it.
Jude Torres (Musician)
I invite you to join me in becoming better active listeners to the needs and thoughts of others, and to help them in ways they wish to be helped, not just in ways I think they need my help!
>> C1 recommends learning about the current and ongoing community issues of Boston using this Featured Resources page compiled by Boston Ujima Project, and joining their weekly discussion/workshop!
Nico Pang (Poet)
I invite you to join me in uplifting the lives of trans people of color by supporting Trans Emergency Fund and mutual aid projects. 
ZUMIX's #DaBlock (Musicians)
Kadahj Bennett, Tiffany Pietri, Jacob Kielsmeier-Jones
In these fast-paced, over-stimulating times, we resolve to slow down. We are intentionally choosing to appreciate and celebrate the little victories accrued each day. Some ways to treat-yo-self or pay-it-forward that we suggest include:
* when treating yourself to take-out, try eating better and supporting local black-owned businesses like Oasis Vegan Veggie Parlor in Dorchester.
* after freewriting & journaling, investing in my mental health by finding a therapist of color with Innopsych.
* after spending at least 90 mins outside active a day, investing in my physical health/alignment through local black-owned Reiki and Qi-gong Massage Therapy right in Grove Hall.
* in place of responding to a frustrating situation in the heat of the moment, pop in earpods and practice our techniques of being UNBOTHERED by streaming the album of the same name by local artist OOMPA.
* Donate to or enroll any young people you know to ZUMIX, a local east boston organization dedicated to empowering young people to build successful futures for themselves, transforming lives and community through music, technology, and creative employment.