Each new President pledges to "preserve, protect, and defend," but which communities are at the front of that line? Company One's Surge Lab playwrights — Inda Craig-Galván, Francisca Da Silveira, and Idris Goodwin — demand that we ALL move to the front by re-imagining our Better Future for housing, health, and education, along with local community leaders who have been doing the work. 
COMMUNITY WATCH PARTY: Tune into our YouTube stream below for the program premiere — Tuesday, Jan 26 at 7pm EST — and livechat with the artistic teams and C1 staff while we lift up actions we can all take in support of a better future.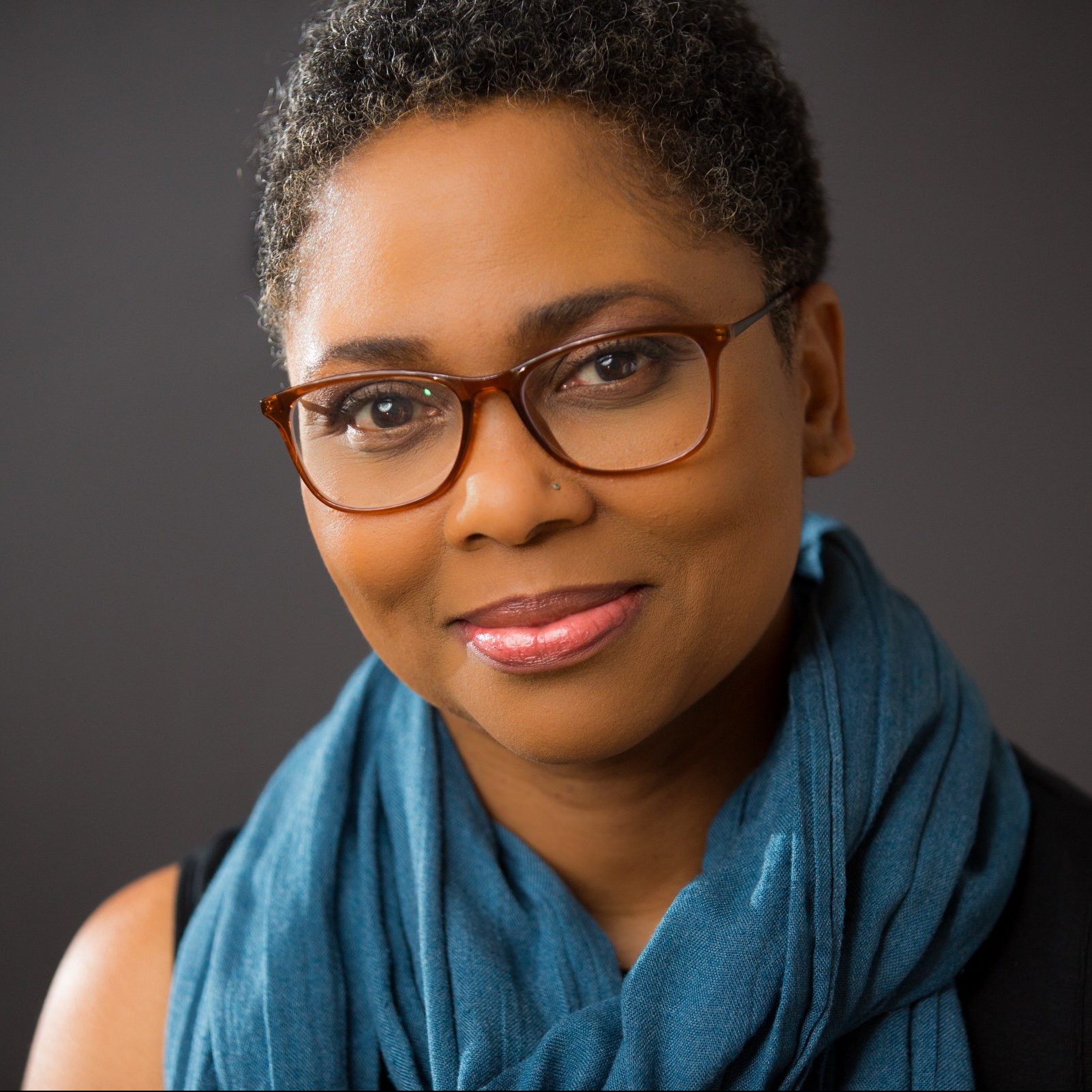 DWELLING CODES
by Inda Craig-Galván
directed by Pascale Florestal
dramaturgy by Elena Morris
featuring Ireon Roach, Regine Vital, Mal Malme, and Micah Rosegrant
stage directions read by Adrian Peguero
In Dwelling Codes by Inda Craig-Galván, Coley and Lola are getting ready to welcome a child while also navigating the looming possibility of losing their house. Inspired by true events, this story demands we hold our cities accountable for making sure everyone has a right to have a home.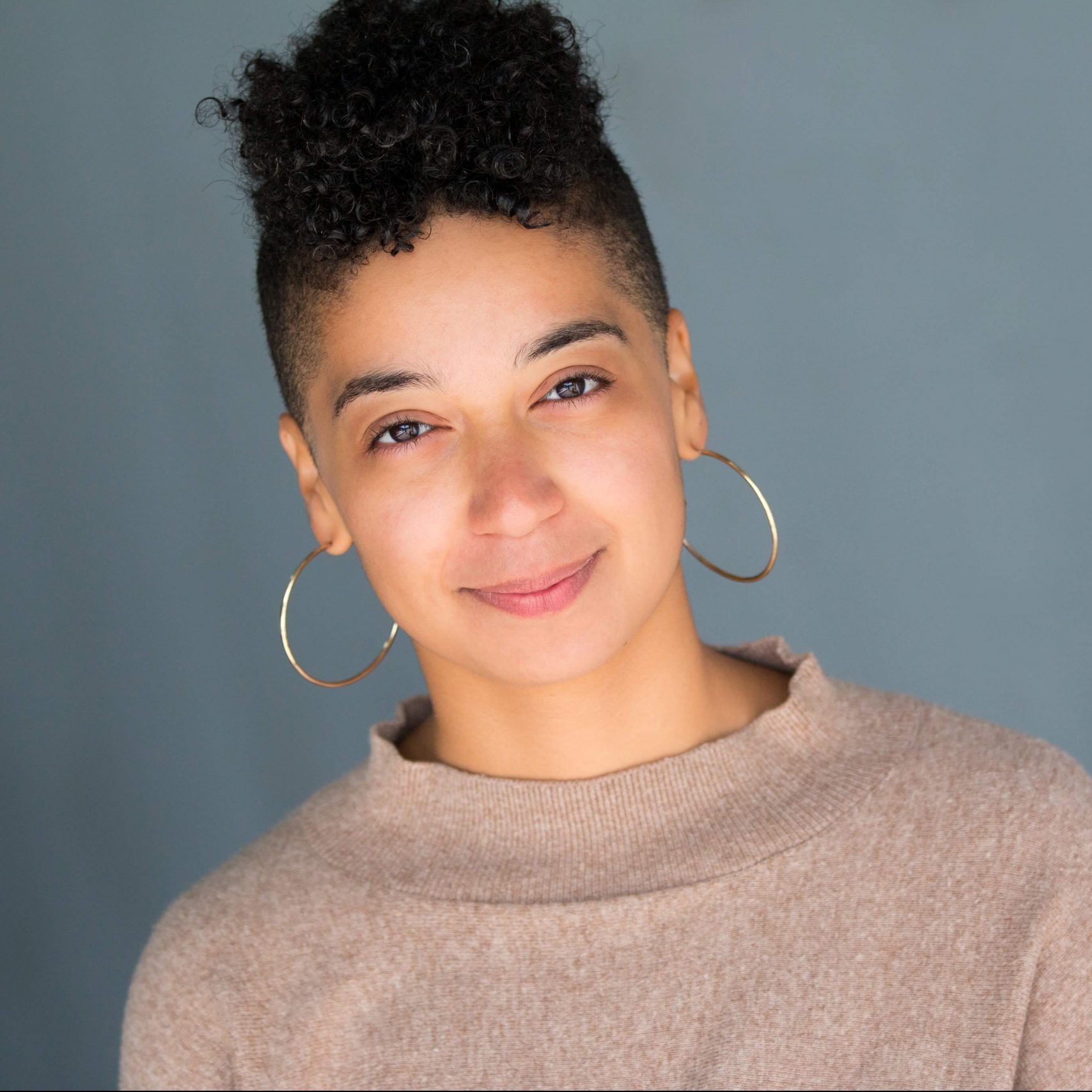 inside out
by Francisca Da Silveira
directed by India Nicole Burton
dramaturgy by Jessica Scout Malone
featuring Regine Vital and Ireon Roach
stage directions read by Adrian Peguero
inside out by Francisca da Silveira tells the story of Tasha and Don, two sisters trying to stay alive in spite of a healthcare system that seems to get harder to navigate the more they need it. This play reminds us that, whether you find yourself aided by plants, yoga, crystals, or a long nap, true healing happens from the inside out.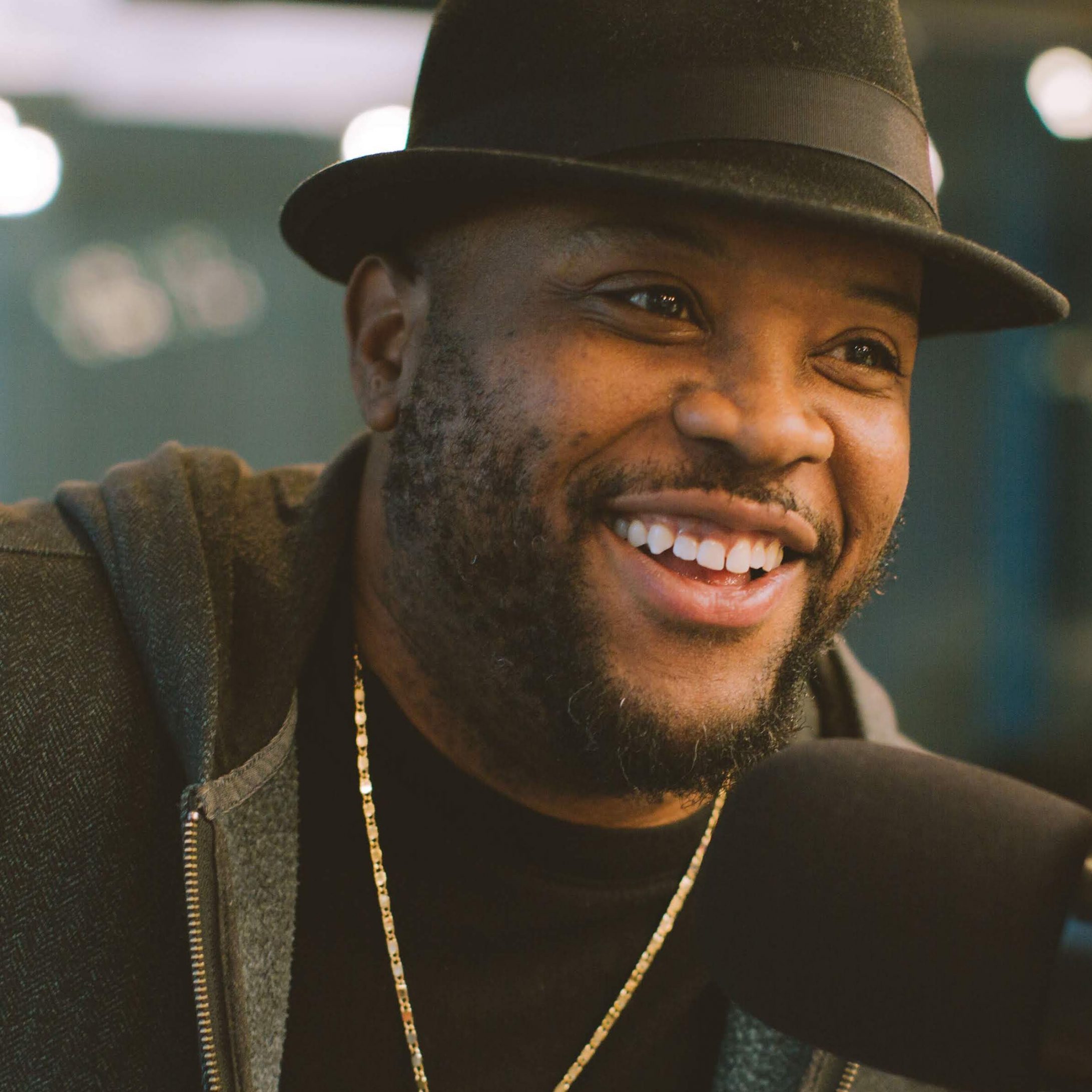 THE MISEDUCATION OF LON AND DREA
by Idris Goodwin
directed by Sarah Shin
dramaturgy by Ilana M. Brownstein
featuring Adrian Peguero and Regine Vital
stage directions read by Ireon Roach
Inspired by The 1619 Project, Idris Goodwin's The Miseducation of Lon and Drea spotlights two parents of color wrestling with what a "good education" looks like for their young son in the middle of a pandemic.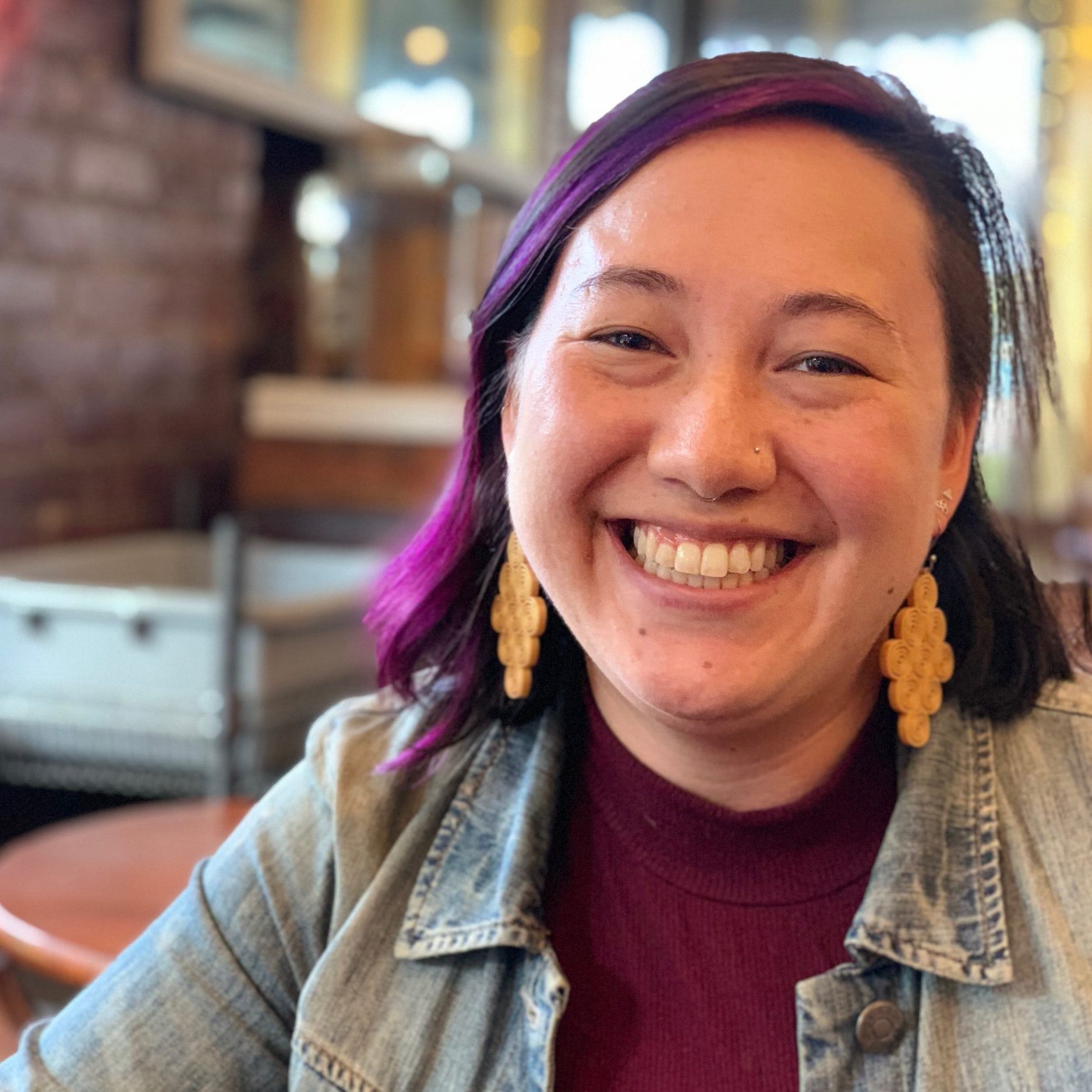 CAROLYN CHOU
Director, Asian American Resource Workshop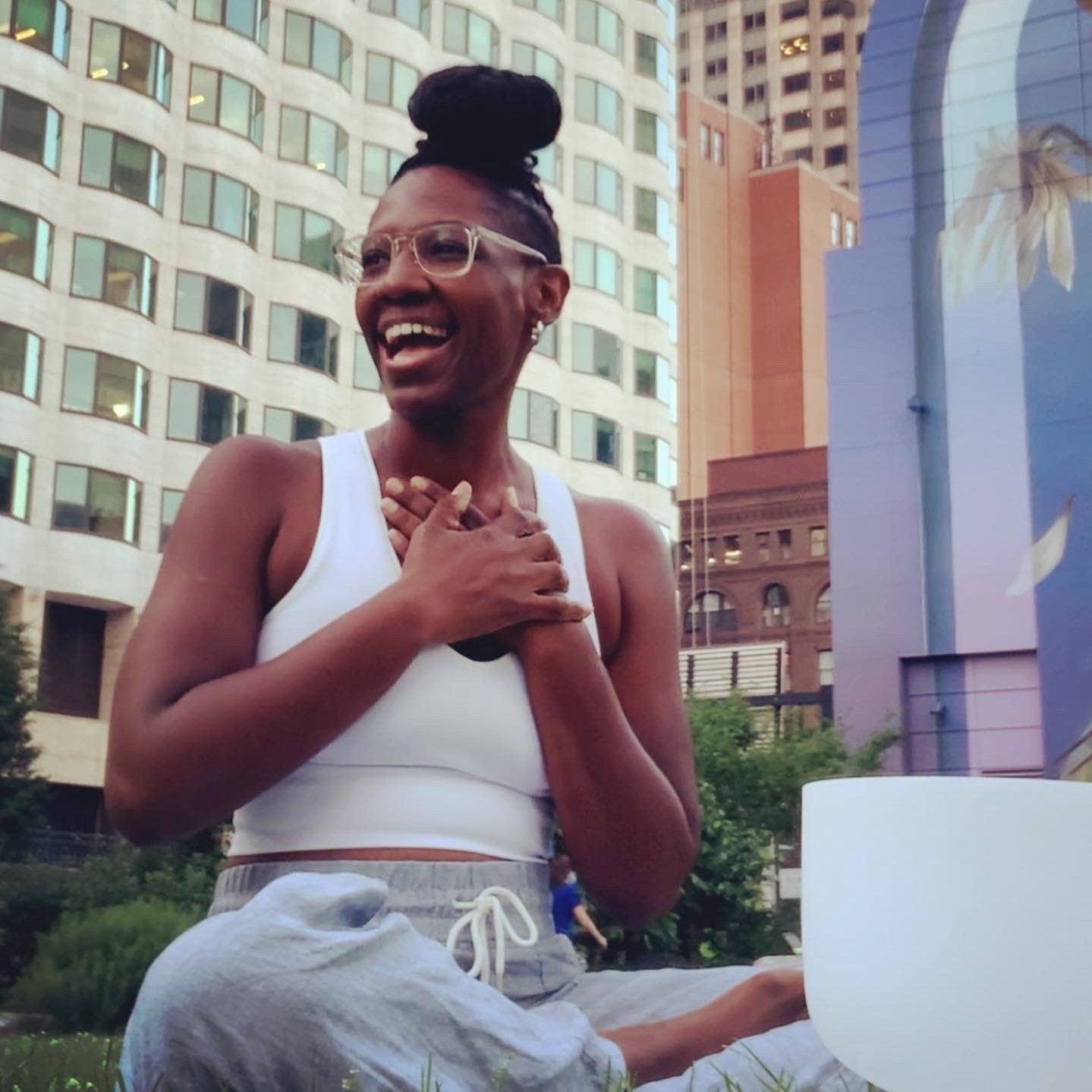 MARLENE BOYETTE
Wellness Practitioner / Teacher / Disruptor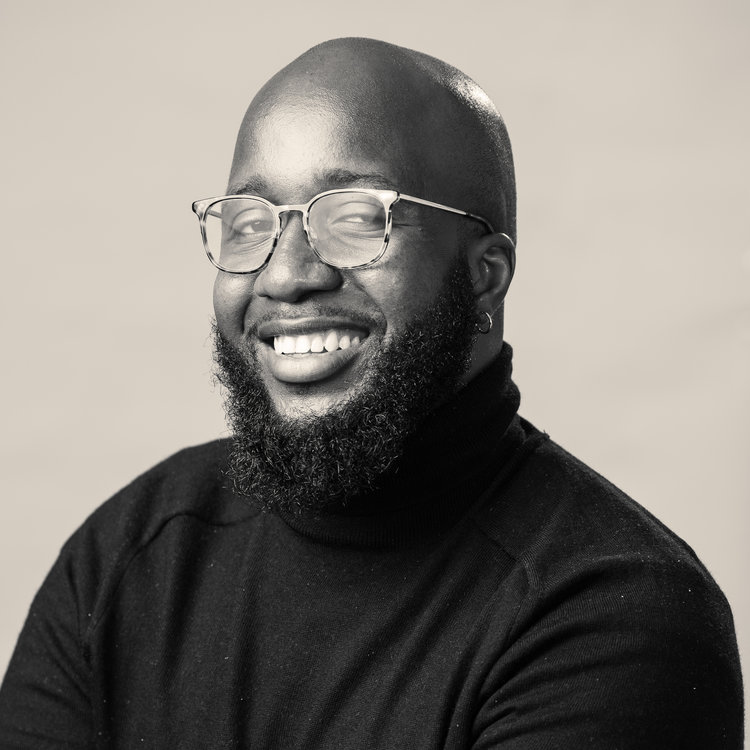 AIYAH 
JOSIAH-FAEDUWOR
Founding Board Member & Executive Director, Millennial Rhode Island
BIOS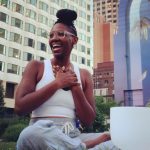 Marlene Boyette (she/her), Trauma Informed 300 E-RYT, began her personal yoga journey in 2003, practicing at a local YMCA. Years later she obtained a children's yoga certification and then went on to train with 4 Corners Yoga + Wellness Dorchester in 2016, as part of the studio's first graduating cohort. As a community member, activist and self-proclaimed disruptor at heart, Marlene founded Leela Yoga & Wellness, co-founded Peace In Boston and Black + Blonde, two initiatives focused on bringing yoga to underserved communities and centering diversity, equity and inclusion within Boston area wellness spaces. Recently she has launched Your Sista's Bodega, an online shop focusing on prioritizing wellness + centering culture. Marlene has collaborated with various agencies, organizations and programs such as The Yoga Alliance, Harvard University, The Boston Public Health Commission, Boston Public Library, The ICA, The Boston Children's Museum, The Isabella Stewart Gardner Museum, The Teachers Lounge, Breathe for Change, and is dedicated to using yoga, meditation and overall wellness as catalysts for supporting, building and healing communities, especially communities of color.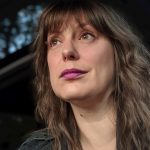 Ilana M. Brownstein (she/her) is the Director of New Work at C1, and a parent-artist specializing in new plays, social justice, and public advocacy. She is the Founding Dramaturg at Playwrights' Commons. Previously, she created the Playwriting Fellows program and Breaking Ground Festival at The Huntington; led the dramatic literature and dramaturgy curriculum at Boston University for 10 years; and has served as a freelance dramaturg for new play festivals, including The O'Neill, New Harmony, and the Kennedy Center among others. Dramaturgy with C1 includes works by Kirsten Greenidge, Jackie Sibblies Drury, Young Jean Lee, Aditi Kapil, Natsu Onoda Power, Lauren Yee, Mia Chung, Tarell Alvin McCraney, Josh Wilder, Kristoffer Diaz, A. Rey Pamatmat, Qui Nguyen, and Idris Goodwin. She is the senior dramaturg for the C1 PlayLab program, which has provided script and professional development to 40+ playwrights over 8 seasons. She is a member of the 2019 NAS Creative Community Fellows Cohort, artEquity's 2017 anti-racism facilitator cohort, and holds an MFA in Dramaturgy from Yale. Ilana has been a Kilroys nominator, served on the National Advisory Board for HowlRound, and is a two-time winner of the LMDA Elliott Hayes Award for excellence in dramaturgy. imbturgy.wordpress.com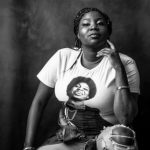 India Nicole Burton (she/her) is the Artistic Associate at Cleveland Public Theatre. She was also a 2-time recipient of National New Play Network Producer in Residence Fellowship. Some of her favorite directing and assistant directing credits include; Co-director of FIRE ON THE WATER (Cleveland Public Theatre), FOR COLORED GIRLS WHO HAVE CONSIDERED SUICIDE WHEN THE RAINBOW IS ENUF (Heads up Productions), THE COLOR PURPLE (The Karamu House), A BROWNVILLE SONG: B-SIDE FOR TRAY (Dobama Theater) India is currently working on her devised play PANTHER WOMEN: AN ARMY FOR THE LIBERATION, a play that chronicles the lives of three prominent women who were a part of the Black Panther Party and Black liberation movement.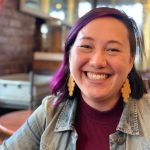 Carolyn Chou (she/her) is a queer, mixed-race, Chinese American organizer, living and working in the Dorchester neighborhood of Boston. Carolyn is currently the Executive Director of the Asian American Resource Workshop (AARW), where she supports the leadership development and organizing around issues of racial, economic, and social justice of a diverse base of progressive Asian Americans, primarily young adults. Through her work at AARW, Carolyn has supported building the leadership capacity and organizing of Vietnamese American young adults in Dorchester, the heart of the Vietnamese community in Boston. Alongside the young adult organizers, Carolyn has helped build the Dorchester Not for Sale alliance in the neighborhood, which brings together a diverse set of neighborhood residents to fight for good jobs, truly affordable housing, and equitable planning.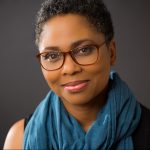 Inda Craig-Galván (she/her) is a playwright and TV writer, based in Los Angeles. Plays include BLACK SUPER HERO MAGIC MAMA (Geffen Playhouse) and I GO SOMEWHERE ELSE (Playwrights' Arena). Inda received the Kesselring Prize and Jeffry Melnick New Playwright Award for her play WELCOME TO MATTESON! (Ojai Playwrights Conference). Newly commissioned plays with The Old Globe and Primary Stages and two additional world-premieres – THE GREAT JHERI CURL DEBATE and A HIT DOG WILL HOLLER – all just waiting for this pandemic to end.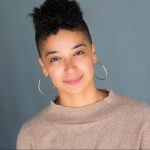 Francisca Da Silveira (she/her) is a Cape Verdean-American playwright and dramaturg. She received a BFA in Dramatic Writing from New York University's Tisch School of the Arts and a MSc in Playwriting from the University of Edinburgh. Fran is currently the Assistant Literary Director at Geva Theatre Centre in Rochester, an At-Large Ambassador and Affiliated Artist with the National New Play Network, a 2020-2021 Playwrights Realm Writing Fellow, and a member of the Public Theater's 2020-2022 Emerging Writer's Group. www.frandasilveira.com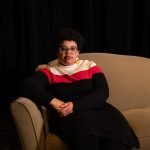 Pascale Florestal (she/her/hers) is a Director, Educator, Dramaturg and Collaborator based in Boston, MA. Directing Credits include; MetroWest Opera, NorthEastern University, Boston Conservatory, Huntington Theater Company, SpeakEasy Stage, The John F. Kennedy Center and others. New Play development with Marcus Gardley, Obehi Janice, Phaedra Michelle Scott, and others. As an Assistant to the Director she has worked with Kimberly Senior, Liesl Tommy, Billy Porter, Paul Daigneault and M. Bevin O'Gara. Recent dramaturgy for Christina Anderson's play The Resurrection of Michelle Morgan, Antoinette Nwandu's Pass Over and Breathe & Imagination by Daniel Beaty. She is the Education Director for The Front Porch Arts Collective where she created The Young Critics Program, an educational program that strives to foster and incubate the next generation of arts critics. She is an Assistant Professor of Theater at Boston Conservatory and is the recent recipient of The 2020 Greg Ferrell Award.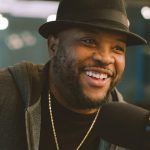 Idris Goodwin (he/him) is an award winning break-beat poet, playwright and director of The Colorado Springs Fine Arts Center at Colorado College. In addition to the recently released poetry collection Can I Kick It?, he's had several publications from Haymarket Books including Inauguration co written with nico wilkinson, Human Highlight: Ode To Dominique Wilkins, and the play This Is Modern Art co-written with Kevin Coval. He's appeared on HBO Def Poetry, Sesame Street, NPR, BBC Radio, and the Discovery Channel.  His plays include And In This Corner Cassius Clay, How We Got On, Hype Man and This is Modern Art. Idris is the co-host The Same Old New School Podcast on Vocalo Radio.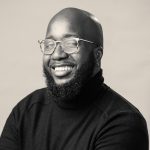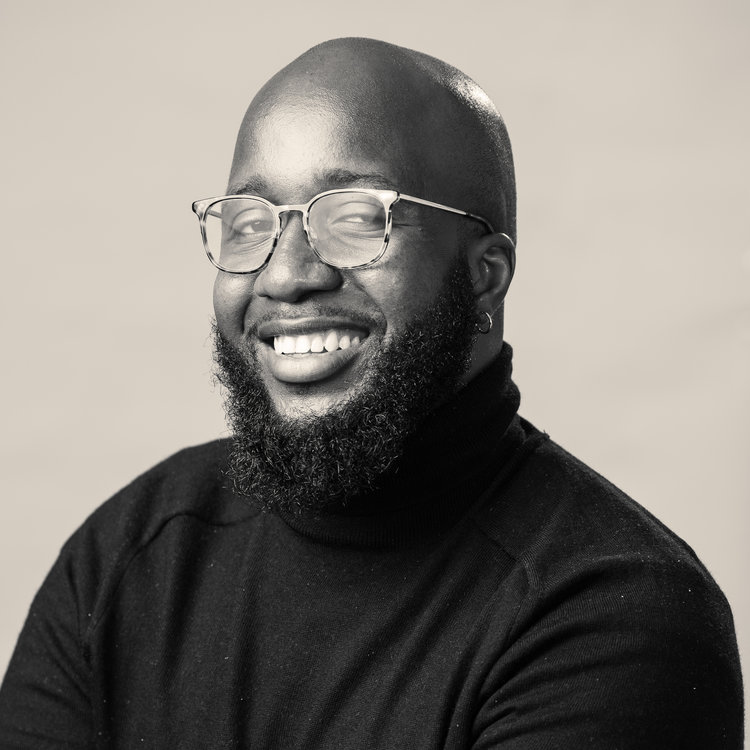 Aiyah Josiah-Faeduwor (he/him) is a Providence, RI resident originally from Boston, MA. He's currently pursuing a dual masters degree at MIT's Department of Urban Studies and Planning, and the MIT Sloan School of Management, focusing on the intersection of the economic development of urban communities and city planning with an anti-capitalistic, anti-racist and anti-displacement lens. Between Providence and Boston, Aiyah has served both communities as a community advocate, a Providence School Board member, a college and career advisor for youth, and a founding board member and executive director of 501c3 Millennial Rhode Island. ​Guided by the mantra "Para Los Ninos," Aiyah has rooted his praxis and the focus of his impact on dismantling barriers and creating opportunities for "at-potential" youth from marginalized communities to manifest a better and brighter future for us all.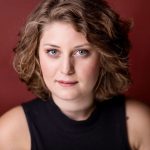 Jessica Scout Malone (she/her) is a dramaturg at Company One and a Boston-based fight choreographer. Whether working with playwrights, actors, or creative teams, her focus is always on building confidence and fostering joy. Her work can be seen with companies like Anthem Theatre, Boston Playwrights' Theatre, Brown/Trinity Rep, Sparkhaven Theatre, and New Repertory Theatre. She is a member of the Society of American Fight Directors (SAFD) and currently training with Intimacy Directors and Coordinators (IDC). Jess holds a BFA in Theatre Arts from Boston University. jessicascoutmalone.com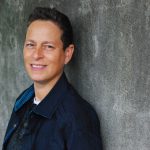 Mal Malme (they/them) is always thrilled to work with C1, and was in the fabulous ensemble for C1's production of THE T PARTY. Mal is co-founder of Queer Soup Theater, currently virtually touring THE PINEAPPLE PROJECT, a play for kids that celebrates gender creativity. Mal has had the great privilege of working with other Boston theater companies, including Speakeasy Stage, Boston Playwrights' Theatre, The Theater Offensive, Fresh Ink and currently serves on the Board of StageSource.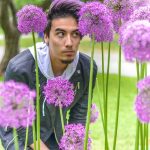 Jake Mariño (he/him) is very thankful to be working once again with Company One! Jake is an actor/stage manager, having earned his BA from Suffolk University (Theatre, '18). Previous stage management credits include ONE STATE, TWO STATE, RED STATE, BLUE STATE (Suffolk University); A GOOD DEATH (AKA Theatre); and WAITING FOR WAITING FOR GODOT (Hub Theatre Company). Assistant stage management credits include WOLF PLAY and GREATER GOOD (both w/ Company One!); and NAT TURNER IN JERUSALEM (Actors' Shakespeare Project).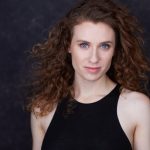 Elena Morris (she/her) is a Boston-based dramaturg, actor, and director passionate about all things new work. She currently serves as the Patron Services Manager for ArtsBoston and previously as the Artistic Associate at New Repertory Theatre. Elena holds a BFA in Theatre Arts from Boston University, focusing her studies on dramatic literature and movement. As a theatre educator, she has worked with students at Central Square Theatre, the Boston University Summer Theatre Institute, and The Shakespeare Theatre of New Jersey. Elena is thrilled to be on board as a Dramaturg at Company One this season.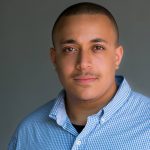 Adrian Peguero (he/him) is so happy to return to C1 this winter. Previous credits include: FEELING NOW DREAM BOSTON AUDIO PLAY (Huntington Theatre Company), WOLF PLAY (Company One Theatre) and MISS YOU LIKE HELL (Company One Theatre).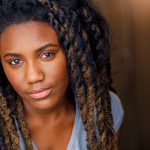 Ireon Roach (she/her) is a Chicago-bred writer, performer and teaching artist currently pursuing her BFA in Theatre Arts from Boston University. She was last seen in SCHOOL GIRLS; or the African Mean Girls Play with SpeakEasy Stage Company and Laughs in Spanish (Boston Playwrights' Theatre. Film/television credits include Chicago P.D., Jennifer Reeder's 'Knives and Skin' (2019) and Nia DaCosta's 'Candyman' (2020).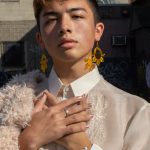 Mahalo! Micah Rosegrant (they/them) is a wordsworker who activates memory as a site for healing and justice. They are an Artist in Community Fellow at Arts Connect International, and they are currently Artist in Residence at The Foundry in West Stockbridge, MA, which is one land in the Stockbridge-Munsee Band of Mohican Indians' history of displacement. You can engage with Micah via bit.ly/micahrosegrant and IG/twitter: @micah_pdf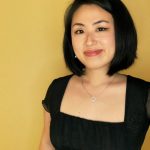 Sarah Shin (she/her) is a Korean American actor/director/producer. Recent directing: THE FIRST PINEAPPLE AND OTHER FOLKTALES, (Central Square Theater), NOTHING RHYMES WITH JUNETEENTH (Free Soil Arts Collective), AMPUTEES (Boston University). Assisting: MY H8 LETTER 2 THE GR8 AMERICAN THEATRE (Ma-Yi Theatre/AYE DEFY), ENDLINGS (NYTW), MOBY DICK (Choreography Assistant, ART). She is the Co-Founding Artistic Producer of Asian American Theatre Artists of Boston (AATAB), a proud StageSource Board Member, and an API Arts Network Steering Committee Member. www.sarah-shin.com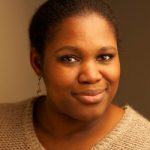 Regine Vital (she/her) is an actor, educator, scholar, and storyteller from Somerville, MA. She has worked with several Boston theatre companies, including Central Square Theatre, Asian American Playwright's Collective, Fresh Ink Theatre,  TC Squared, Flat Earth Theatre, and Open Theatre Project. Regine received her BA from Boston University; her MA from UMass Boston; and recently studied Shakespeare at King's College, London and Shakespeare's Globe. Thanks to friends and family for continued support, especially in these crazy Covid times, <3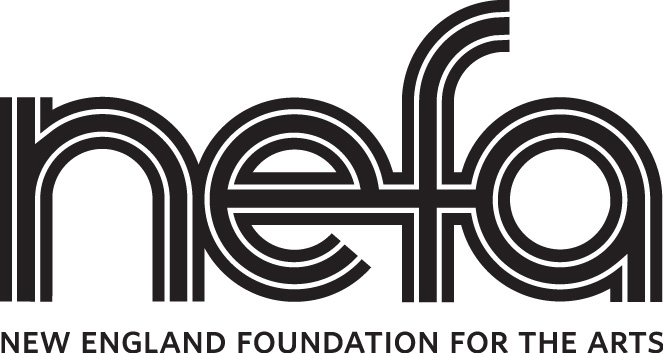 Company One Theatre is supported by the New England Foundation for the Arts through the New England Arts Resilience Fund, part of the United States Regional Arts Resilience Fund, an initiative of the U.S. Regional Arts Organizations and The Andrew W. Mellon Foundation, with major funding from the federal CARES Act from the National Endowment for the Arts.