BosTEEN Artist Night – EDITH CAN SHOOT THINGS AND HIT THEM

EDITH CAN SHOOT THINGS AND HIT THEM
Friday, June 5th, 2015, 6:00pm to 10:00pm

Our fourth BosTEEN Artist Night featured a terrific workshop on Forum Theatre from the teens at Hyde Square Task Force. Workshop participants got a great intro to the format, and took part in conversations to motivate social change and unpack opportunities where we can all serve as catalysts in our communities.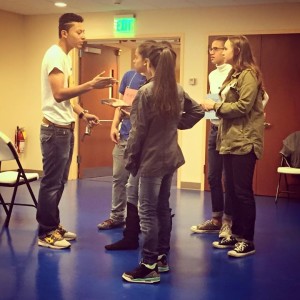 Attendees had a break for pizza and mingling before going downstairs to an excellent performance of EDITH CAN SHOOT THINGS AND HIT THEM!
Thanks so much to Hyde Square Task Force's ACCION Community Theatre for coming out to lead the workshop, and to everyone who attended!
We'll see you all back here in July for COLOSSAL!