There are no tickets
available for purchase
at this time.
Get Tickets
Growing Up Gaysian Night!

GROWING UP GAYSIAN NIGHT
Thursday June 11, 5:30 – 9:30
What a wonderful night! We kicked things off with delicious food provided by Chef Lucia Austria: chicken adobo, vegetable pancit and coconut bibingka to wrap up the meal. So yummy!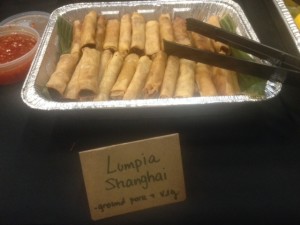 Dinner was followed by an excellent workshop on identity with Hung Nguyen from BAGLY, exploring intersectional complexities of being queer and Southeast Asian American.
We capped the night off with a wonderful performance of EDITH CAN SHOOT THINGS AND HIT THEM!