There are no tickets
available for purchase
at this time.
Get Tickets
Link Roundup! – 10/23/15
Link Roundups feature articles and bits of internet goodness that our dramaturgy team digs up. If you find something you want to send our way, drop us a line on Facebook or Twitter!
♦♦♦♦♦
The Boston Globe has another article about local theatre space, this one addressing the role of Julie Burros on the issue:
But the lack of a robust public response from City Hall to recent developments has raised eyebrows. Is Burros just a figurehead, and how committed is Walsh to the arts?

"This is an opportunity for him to show he is a champion of the arts," said Matt Wilson, the executive director of MASSCreative, a statewide advocacy group that made arts an issue in the Boston mayoral race. "We hope he seizes it."

What people keep referencing is what Walsh's predecessor Tom Menino did. Over two decades, Menino used his bully pulpit to get private and public partners to restore aging theaters, including the Paramount, Modern, and Opera House, which helped jumpstart the revitalization of Downtown Crossing.
♦♦♦♦♦
This post from The Guardian asks what theatre spaces might be like if they operated more like town squares:
But there are significant differences between the civic function of the theatres of almost 60 years ago and that of theatres in the 21st century. The days when every town thought it should have a theatre as a matter of pride, and to demonstrate how cultured it is, are long gone. Often, increasingly cash-strapped local authorities see their theatres as a drain on resources rather than an asset, and, quite rightly, they don't see that what people really want and need is yet another revival of Private Lives. So how can those in the arts create new or better relationships with local authorities and other local partners, to ensure that the arts stay on the agenda and remain part of the conversation about who we are and how we live together?
♦♦♦♦♦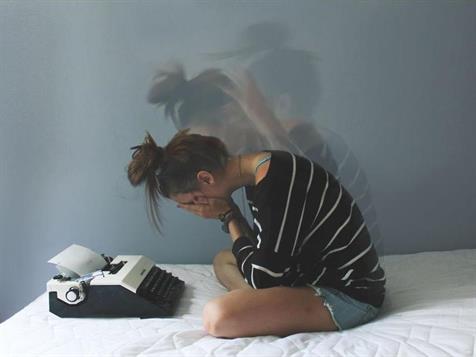 ArtsHub has a post about how artists and arts administrators can avoid burnout:
'It's really important that we confront the fear of missing out and recognise that it is okay to say no to things, those opportunities will come back again. I think we do need to accept the fact that we can't do everything,' said Arvanitakis.

When being 'busy' is mistaken as a badge of honour, there can be a stigma in admitting you are suffering from burnout that only exacerbates its symptoms.

Angharad Wynne-Jones, Artistic Director at Arts Melbourne, Arts House and North Melbourne Town Hall told ArtsHub, 'I think when my energy is depleted I feel most vulnerable and lacking in confidence, so admitting that I am exhausted feels really exposing.'

Such hesitance to admit when we need to take a step back can be harmful. 'It's definitely counter-productive: it just means that people feel that they have to be superhuman, or else they're failures. Which only adds to the pressure,' said Croggon.
♦♦♦♦♦
Slate recently posted the video below, along with a long feature article, discussing how a lack of diversity in TV writing rooms manifests on-screen: