#StaffChat posts feature issues, articles, and news that the C1 team discusses as part of our weekly all-staff meeting. We'd love to hear your thoughts too — hit us up on Facebook or Twitter!
♦♦♦♦♦
This week our staff is examining The Jubilee — an initiative inviting theatres across the country to commit to producing only plays written by women, people of color, LGBTQA individuals, and writers with disabilities during the 2020–21 season.
Here are a few of the articles we're talking about this week:
In the first HowlRound post, the committee of The Jubilee lays out their vision for the future of American theatre, along with quotes from some of the artists that are involved in the initiative. Aditi Kapil, the Playwright-In-Residence at Mixed Blood Theatre and a former C1 playwright, thinks about the intention of the project like this:
It's like we've all been hanging out at this party and one guy keeps talking and talking, and now it's 2020 (8:20 p.m. in this metaphor) and we decide that, just for a minute, everyone else is going to say stuff, respond, talk to each other, change the subject, whatever. And that goes on for a minute. And then it's 2021. How might the conversation have shifted or evolved? And what happens now that we're all talking? Because that's generally when the party gets good, right? That's what I wonder about. A lot.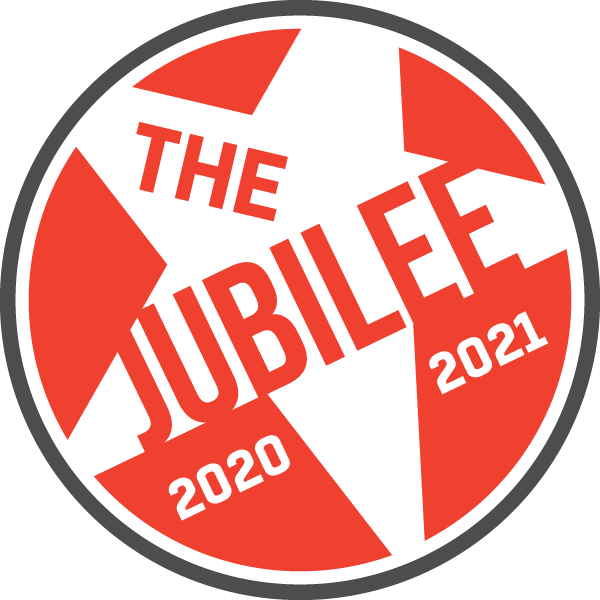 The companies that have already taken the Jubilee pledge are listed on HowlRound, but the invitation is still open to anyone who wants to join. Participants are invited to a weekly conference call to talk about how the project is going, but it's worth noting that no one will be monitoring the companies that sign on or making sure each season fits the project's goals — Jamie Gahlon explains this idea further in American Theatre:
"Right now, the role of the Jubilee committee is really to help amplify the fact that that institution has made the pledge," says Jamie Gahlon, senior creative producer of HowlRound and Jubilee committee member. The 39 theatres who have signed on so far "are joining this huge national block party that we are having, more or less," says Gahlon. "I think the responsibility for following through on the pledge and figuring out specifically what it means to that theatre or that community really falls on the person who has signed on. I don't think anyone on this committee wants to be policing any of that, we don't feel like that is our role."
This announcement has stirred up quite a bit of conversation online, with lots of questions being raised, as well as a fair amount of negative response from people who feel the initiative is exclusionary. In response to criticism Catherine Castellani posted a follow up on HowlRound:
I've read responses to Jubilee that actually state that systemic sexism/racism is OK because no one flat out comes out and says No "You People" Allowed. You're free to say it; that's your right. But the rest of America is not going away. You get to choose your response to change. You can attack your fellow artists, or you can do something else—something positive and worthwhile.

You don't have to be an ally. But don't be an enemy.
We're going to spend some time talking about a few of the questions raised in response to Jubilee at the upcoming staff meeting. Here's a few to get us started in advance:
— If C1 were to take the Jubilee pledge, how would our 2020/2021 season look different from our usual seasons?
— How would theatre in Boston be different if C1 joined Jubilee?
— What artists would you want to see produced in a Jubilee year?
— Jubilee specifically focus on the identity of playwrights — how do you think that does or does not change the conversation about equity in theatre?