There are no tickets
available for purchase
at this time.
Get Tickets
Young Person's Guide
Young Person's Guide to:
peerless by Jiehae Park

PLOT
Twin high school seniors L and M are dead-set on attending not just an Ivy League school, but the Ivy League school, and they think their acceptance is guaranteed. When a rival student emerges, the twins will do anything to knock out the competition—but does that include murder? Mean Girls meets Macbeth in this dark comedy, which sets one of Shakespeare's bloodiest plays against the backdrop of competitive college admissions.
THEMES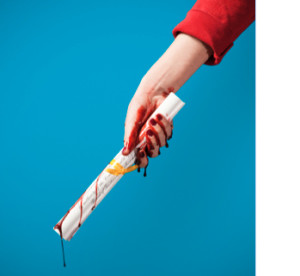 Rejection

Loyalty

Pressure of the future

Stress
DISCUSSION QUESTIONS
How do you handle rejection?
Should family equate loyalty? Why or Why not?
What scares you the most when you think about your future?
How do you deal with stress?
What causes you stress?
What does a successful student look like to you?
DRAMATURGY BLOG

Want a peek into the rehearsal room? Click here to check out our dramaturgy blog for insight into the play and production process. Don't see what you're looking for? Ask a dramaturg!
RESOURCES FOR THE ADMISSIONS PROCESS
Boston Public Library's College Planning Center
The ASA College Planning Center at the Boston Public Library offers guidance on choosing a college, applying for financial aid and scholarships, managing money, and choosing a major or a career.
College Board
College Board is dedicated to providing students with resources regarding choosing colleges, applying for financial aid, and registering for the SAT.
Common App
Common App guides students through the College Application process for 700 colleges and institutions.
Early Action V. Early Decision
College Board article describing the differences between Early Action and Early Decision
---
>> For more information about Company One Theatre's production of peerless, please visit the production page.

Save
Save
Save
Save
Save
Save
Save
Save
Save
Save
Save
Save
Save
Save
Save
Save
Save
Save
Save
Save
Save
Save
Save
Save
Save
Save
Save
Save
Save
Save
Save
Save
Save
Save
Save
Save
Save
Save
Save
Save
Save
Save
Save
Save
Save
Save
Save
Save
Save
Save
Save
Save
Save
Save
Save
Save
Save
Save
Save
Save
Save
Save
Save
Save
Save
Save
Save
Save
Save
Save
Save
Save
Save
Save
Save
Save
Save