Staff chat posts feature articles and news that the C1 team discusses as part of our weekly all-staff meeting. We'd love to hear your thoughts too — hit us up on Facebook or Twitter!

♦♦♦♦♦
Believe it or not, the C1 team is already gearing up for our upcoming summer show, COLOSSAL by Andrew Hinderaker! To prep for our early conversations about the play, we've been looking for resources about accessibility. It's important for all of us to feel comfortable with the language we're using as we head into the audition, workshop, and production process for the play. This week, the staff is looking at a few articles and tips for interacting with people with physical disabilities:
One thing that's key is making sure you're using person-first language — language that puts the focus on the individual, rather than on a disability. Here's a helpful chart!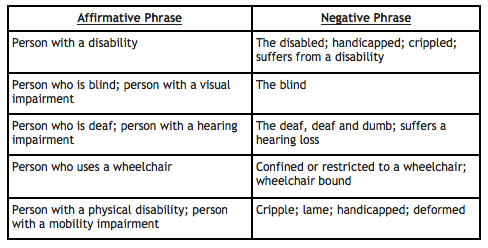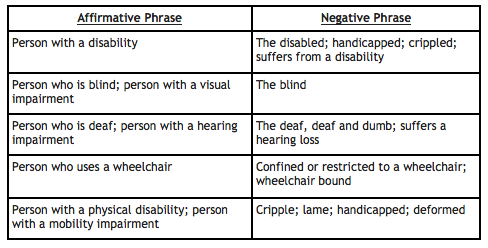 As Zachary Fenell, the author of this article from Huffington Post writes:
No matter the word you use, aim to showcase the person. Ideally a person's name will always come before his or her condition. So I'm Zachary Fenell, an author with cerebral palsy. Not, an author with cerebral palsy, Zachary Fenell. Introducing name first, condition second will maintain a person-first narrative.