There are no tickets
available for purchase
at this time.
Get Tickets
WIG OUT!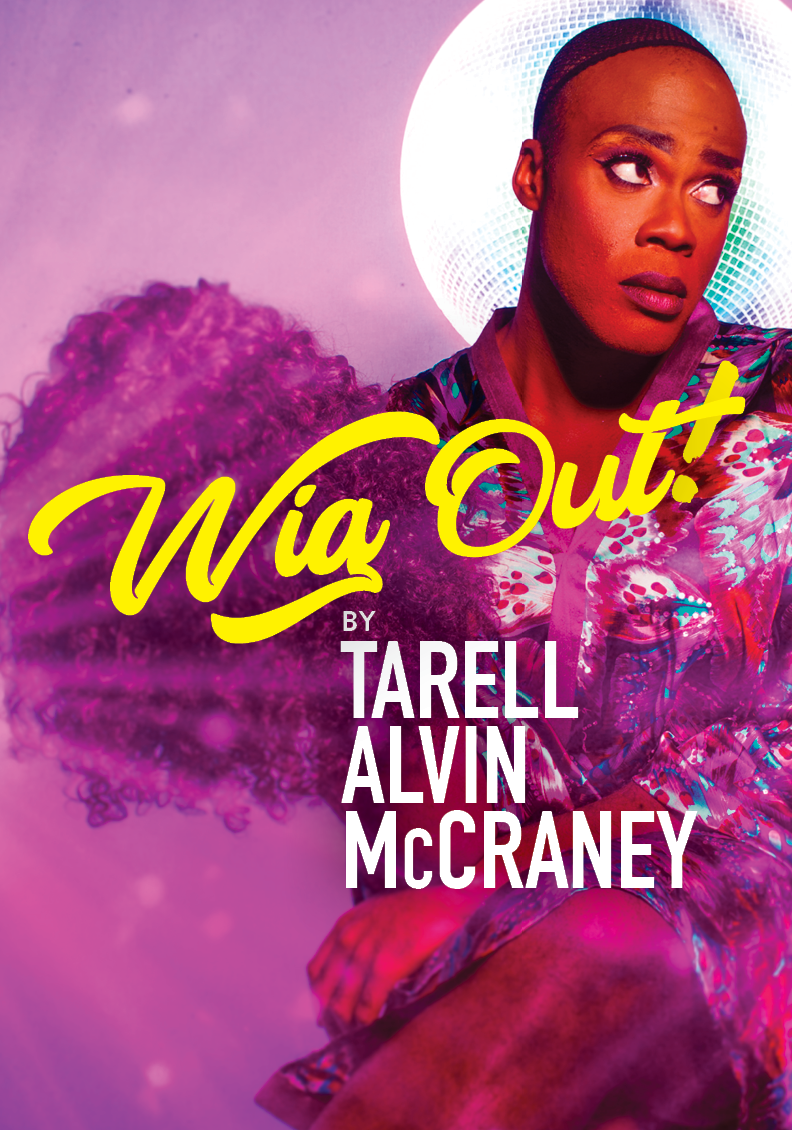 By Tarell Alvin McCraney (The Brother/Sister Plays)
Directed by Summer L. Williams
Presented in collaboration with the A.R.T.
as part of OBERON Presents series
April 26 – May 13, 2018
@ OBERON (2 Arrow Street, Cambridge)
#VogueWithC1
From the Oscar-winning writer of Moonlight, Tarell Alvin McCraney's WIG OUT! is the catwalk showdown of the year! When the House of Light is challenged to a surprise ball by the rival House of Di'abolique, they've got to leave it all on the floor to defend their family's Legendary status. Fueled by a sizzling R&B playlist, WIG OUT! is a divine exploration of drag ball culture, chosen family, and the desire to be desired.
C1's Take:
>> Company One Theatre is producing Wig Out! to AMPLIFY:
Complex narratives centered on young, queer black and brown people
Safe, self-sustaining spaces nurtured by chosen families and created specifically for queer black and brown people
Significant histories of the ball scene, and their far-reaching influences on American culture
Advocacy programs that protect and support the LGBTQ+ community
Love is love is love is love is love
"Astonishing … the gutsy, pulsing portrait of uptown drag queens and the men who love them" – New York Times, Critics' Pick
Cast
PLAYWRIGHT & PRODUCTION STAFF
---
Summer L. Williams
Summer L. Williams is a Co-Founder and Associate Artistic Director of Company One Theatre in Boston. Her most recent directing credits include Smart People at the Kitchen Theatre, Barbecue at Lyric Stage Company of Boston, Revolt. She Said. Revolt Again. at Company One Theatre, Bootycandy at SpeakEasy Stage Company, An Octoroon and Colossal with Company One Theatre--Winner of the 2016 Elliot Norton Award for Outstanding Director for both productions. Regional credits: Intimate Apparel at Lyric Stage Company of Boston, Shiv as a part of The Displaced Hindu Gods Trilogy, Shelter of Last Resort by Miranda Craigwell as a part of XX PlayLab 2014 and the New England Premiere of Jackie Sibblies Drury's We Are Proud To Present A Presentation About The Herero Of Namibia, Formerly Known As Southwest Africa From The German Sudwestafrika Between The Years 1884-1915, Idris Goodwin's How We Got On and Lynn Nottage's By The Way, Meet Vera Stark at the Lyric Stage Company of Boston, The Brothers Size and Marcus; Or The Secret Of Sweet as part of The Brother/Sister Plays (2012 Elliot Norton Award nominated for Outstanding Production and winner of the 2012 IRNE Award for Best Play), Neighbors, Grimm, The Good Negro, Voyeurs De Venus (Winner of 2009 Elliot Norton Award for Outstanding Director), The Bluest Eye (IRNE and Elliot Norton Award nominated), The Last Days Of Judas Iscariot, Spell #7 (IRNE nominated), Jesus Hopped The A Train (2004 Elliot Norton Award for Best Fringe Production) Twilight: Los Angeles 1992 (IRNE nominated). Ms. Williams has also directed for the Boston Playwrights' Theatre, Clark University, Brandeis University, The Theatre Offensive and Huntington Theatre Company.

Tarell Alvin McCraney
Tarell Alvin McCraney is best known for his acclaimed trilogy, THE BROTHER/SISTER PLAYS which include THE BROTHERS SIZE, IN THE RED AND BROWN WATER, and MARCUS: OR THE SECRET OF SWEET. Other plays include HEAD OF PASSES, CHOIR BOY, and WIG OUT! Tarell's play IN MOONLIGHT BLACK BOYS LOOK BLUE the basis for the Oscar-winning film MOONLIGHT directed by Barry Jenkins, for which McCraney and Jenkins also won a Best Adapted Screenplay Oscar. Among its many other honors, the film has won a Golden Globe for Best Drama, Gotham Award for Best Feature, NAACP Image Award for Best Independent Film, WGA Award for Best Original Screenplay, the Human Rights Campaign's Visionary Arts Award, and 6 Independent Spirit Awards including Best Picture and Best Screenplay. Tarell has also worked on TV and film projects with Playtone, HBO, and Disney. Tarell is the recipient of a MacArthur "Genius" Grant, the Whiting Award, Steinberg Playwright Award, the Evening Standard Award, the NEW YORK TIMES Outstanding Playwright Award, the Paula Vogel Playwriting Award, the Windham Campbell Award, and a Doris Duke Artist Award. He was the International Writer-in-Residence for the Royal Shakespeare Company from 2008-2010, and a former resident playwright at New Dramatists. He is an ensemble member at Steppenwolf Theatre Company and a member of Teo Castellanos/D-Projects in Miami. Tarell is a graduate from the New World School of the Arts, the Theatre School at DePaul University, and the Yale School of Drama, as well as received an honorary doctorate from the University of Warwick. As Professor of Theatre and Civic Engagement at University of Miami, he created a three-year program in partnership with UM, Miami-Dade County and the African Heritage Cultural Arts Center. He was recently named the new Chairman of the Playwriting Department at the Yale School of Drama, as well as Playwright in Residence at Yale Repertory Theater.

Ilana M. Brownstein
Please view Ilana's bio on the C1 Staff page.

Sloth Levine
Sloth Levine is a director, playwright, and designer. Boston Credits: Men On Boats (SpeakEasy, Assistant Director), Nomad Americana (Fresh Ink, Assistant Director), The Hotel Nepenthe (Props Designer, Brown Box Theatre Project). They recently graduated from Emerson College. Thank you to Summer for this opportunity.

Francisca Da Silveira
Please view Francisca's bio on the C1 Staff page.

Tyler Kinney
Tyler Kinney returns to Company One Theatre after designing costumes for ASTRO BOY & THE GOD OF COMICS [Elliot Norton Award Winner] and THE T PARTY. A freelance costume designer for the stage and screen. He works for regional theaters (Shakespeare & Company, Speakeasy, Lyric, ASP, Stoneham, New Rep) and universities in greater Boston area. He also works in the New England film industry. Tyler was a designer/curator for the USA's student design exhibition at the Prague Quadrennial 2015. TylerKinney.com

Justin Paice
Past credits include THE T PARTY, SHOCKHEADED PETER , ASTROBOY AND THE GOD OF COMICS (Company One), FAR AWAY, THE MAN WHO (Harvard TDM), ACOUSTICA ELECTRONICA (Touch Performance Art), VIOLET, THE SHIPMENT, A BRIGHT NEW BOISE (ART Institute), and THE ROCKY HORROR SHOW (Gold Dust Orphans/Oberon).

Jessica Pizzuti
Jessica Pizzuti is pleased to make her Company One debut. She has previously worked in a variety of scenic capacities at UMass Lowell, The Lyric Stage Company of Boston, Huntington Theatre Company, Ogunquit Playhouse, Hub Theatre Company, Brandeis University, and Barrington Stage. She is currently a freelance scenic designer and technical director, and holds a BA in Theater Arts from Brandeis University. More of her work can be seen at pizzutiscenery.com.

Sharath Patel
Sharath was raised between Appalachia and India while spending the following years studying across Europe and New England. Recent work includes designs at Seattle Rep, Cal-Shakes-Oakland, Artists Rep-Portland, A.C.T.-Seattle, East West Players-L.A. Regional/International credits include designs in New York City, Washington D.C., Boston, Norfolk, Raleigh, Aspen, India, France, England, Germany, and Romania. Sharath is a member of the Theatrical Sound Designers and Composers Association (TSDCA) and is an Arts Envoy for the U.S. Department of State. He holds a MFA in Sound Design from the Yale School of Drama and is very proud to a Resident Artist at Artists Repertory Theatre. www.sharathpatel.com

David Freeman Coleman
B.Mus Boston University. M.A. Tufts University. Choral Director at Dana Hall School, Tufts University. Music Director: THE WIZ (Eastern Nazarene College), CABARET (Boston Children's Theater). Associate Music Director: BEST OF BOTH WORLDS (American Repertory Theater), VIOLET (SpeakEasy) Rehearsal Pianist: THE GERSHWINS' PORGY AND BESS (A.R.T), WAITRESS (A.R.T.), CROSSING (A.R.T.) Work with Bobby McFerrin, Patti Labelle, Ryan Gosling. Performances at Symphony Hall, Carnegie Hall, White House. Three 2013 New England Urban Music Awards, 2007 Thomas Dorsey Award from New England Conservatory.

Alexander Davis
Alexander Davis is a Boston based choreographer, performer, fiber artist, and director of Alexander Davis Dance (ADD). Choreography/Movement Direction: BLOOD AT THE ROOT (Boston Arts Academy) SHE KILLS MONSTERS (Merrimack College) AMERICAN IDIOT, THE LARAMIE PROJECT (Curry College) NEXT TO NORMAL, LITTLE WOMEN (Longwood Players) Theatre Performance: MURDER ON THE POLAR EXPRESS, LEGALLY BLIND (Ryan Landry's Gold Dust Orphans) Dance Performance: URBANITY DANCE, LORRAINE CHAPMAN, THE COMPANY, CHAVI BANSAL/VIMOKSHA, PUBLIC DISPLAYS OF MOTION. www.alexanderdavis.dance IG: @AlexanderDavisDance

John Meredith
John Meredith is a graduate of Emerson College's Stage & Production Management Program. Credits include Company One: SHOCKHEADED PETER and WE ARE PROUD TO PRESENT. Emerson College: MRS. WARREN'S PROFESSION, O BEAUTIFUL, ANCHORTOWN, and UNWRAP YOUR CANDY. Huntington Theatre Company: A GUIDE FOR THE HOMESICK, 2017 SUMMER WORKSHOPS, and AFTER ALL THE TERRIBLE THINGS I DO. SpeakEasy Stage Company: MEN ON BOATS. Berkshire Theatre Group: FIORELLO and BEAUTY AND THE BEAST. Apollinaire Theatre: BLOOD WEDDING. American Repertory Theater: WAITRESS.

Ashmita Malkani
Ashmita Malkani is currently an undergraduate student at Emerson College in Boston, MA, and is pursuing a BFA in Stage and Production Management with minors in Poetry and in Women's, Gender, and Sexuality Studies. She is originally from Singapore, and has recently worked on productions such as RICHARD III (ASP SYI), THE T PARTY (Company One), and EXIT THE KING (Actors' Shakespeare Project). She is so excited to be joining Company One again as the assistant stage manager for WIG OUT.

Julia Fioravanti
Julia is excited to be a part WIG OUT! with Company One. She has been working in the Boston area since May 2016, starting with a Stage Management Apprenticeship at Gloucester Stage Company. Since her apprenticeship she has been able to further her career having had the opportunity to work with many local theaters stage managing, props designing, and wardrobe supervising. Julia holds a BFA in Theatre and Music from Tennessee Wesleyan College and is a proud member of AEA.

Beverly Diaz
Please view Beverly's bio on the C1 Staff page.

Caroline Clancy
Caroline Clancy is local theatre artist and is thrilled to be working with Company One and the Oberon. Recent makeup credits include IMPORTANCE OF BEING EARNEST and HOLIDAY SPECTACULAR at Umass Boston. This summer, Caroline will be a resident production apprentice with the Wellfleet Harbor Actors Theater. Caroline has been nominated for the Irene Ryan Acting Award for the last three consecutive years, and she is pursuing a degree in Theatre Arts at University of Massachusetts Boston. www.carolineclancy.net
>> STUDIO SESSION
Part happy hour, part exploration of the rehearsal process, this is your chance to get a first look at our production of Wig Out! prior to opening night.
Join us at Urbano Project on Thursday, April 12 at 7:30pm for snacks and a cash bar, followed by a sneak peek of Wig Out! Connect with the cast and artistic team about the story, drag ball culture, and why C1 is so excited to bring this sizzling theatrical event to life.
Studio Sessions are free and open to the public, but registration is required to save your space.
>> POST-SHOW EVENTS
Sunday, 4/29, following 2pm performance: The Theater Offensive's VOGUE XTRAVAGANZA
a vogue experience with Vogue X featuring Ball performers from various Boston Houses
Thursday, 5/3, following 7pm performance: post-show conversation about chosen family with Harold Steward, Managing Director of The Theatre Offensive, and production dramaturgs Ilana Brownstein and Fran Da Silveira

Tuesday, 5/8, following 7pm performance: post-show conversation with director Summer L. Williams and members of the company
Thursday, 5/10, following 7pm performance: post-show conversation about identity and the historical roots of drag/ball culture with queer performance scholar Dr. Helen Lewis and Wig Out! production dramaturgs Ilana Brownstein and Fran Da Silveira
Stay tuned for information on special events!
Coming Soon