Link Roundups feature articles and bits of internet goodness that our dramaturgy team digs up. If you find something you want to send our way, drop us a line on Facebook or Twitter!

♦♦♦♦♦
This game is a visual representation of how societies become segregated — try it out and see how bias happens for yourself: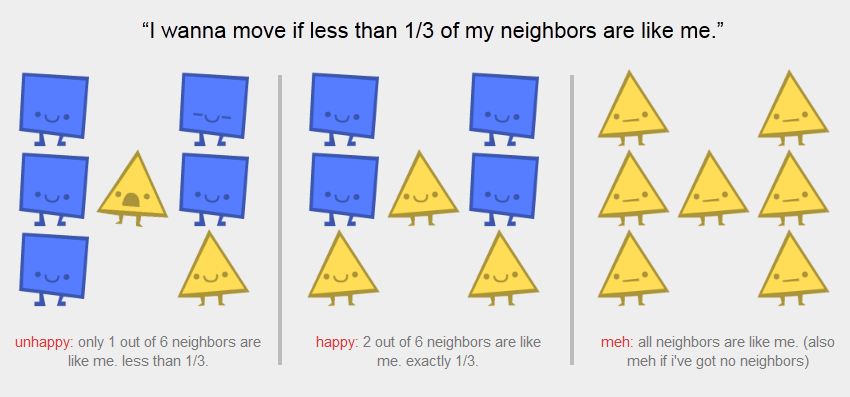 ♦♦♦♦♦
This quote from Jacqueline Lawton, recently featured on the Art Works Blog, is right up C1's alley and is always a great reminder about the importance of art as a tool for social change:
I think of art work as social activism. I live as an artist in the world to tell the stories of people who live on the margins. Our work as artists is to evoke emotion and inspire thought, whether it's a direct call to action or simply seeing the person next to you who you might have ignored before because they are so different from you.
♦♦♦♦♦
This article from The Root examines Boston's recent outpouring of support for the #BlackLivesMatter movement. It's an encouraging sign after so many years of racial tension in the city.