There are no tickets
available for purchase
at this time.
Get Tickets
>>STAGE ONE TEACHING ARTIST WORKSHOP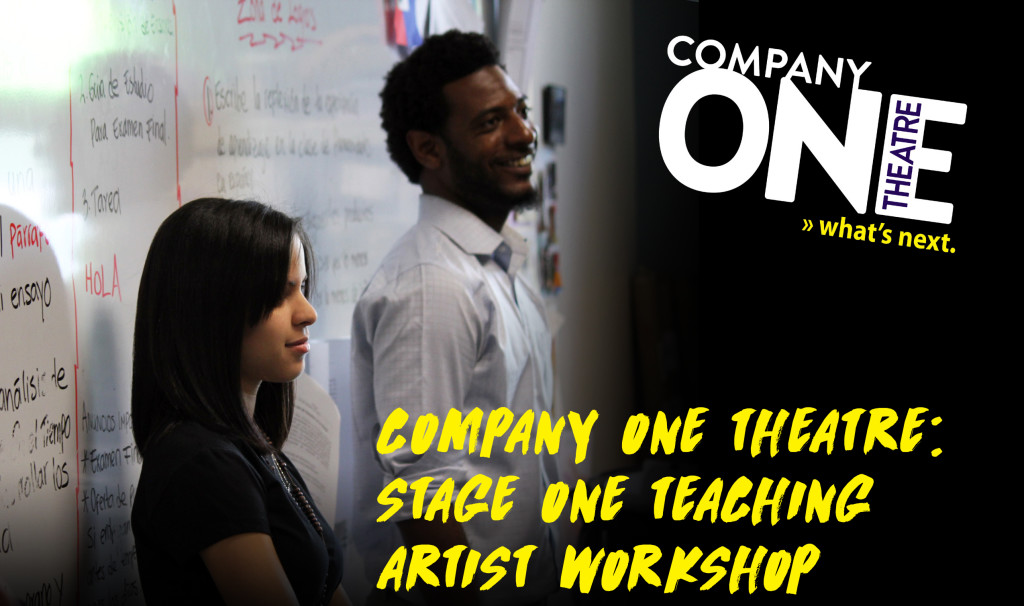 Company One Theatre (C1) will host a workshop for local teaching artists in preparation for the 2016-2017 school year. C1 values the knowledge that teaching artists already possess as educators and artists; convening as a community to share that knowledge will serve to enhance our skills and our capacity to serve young people all over the City of Boston.
August 19 at 9:30 am – 5 pm
Black Box Theatre at the BCA
539 Tremont St., Boston
Workshop activities will include:
• Welcome Reception
• Peer taught best practice warm-up exercises and lessons
• Panel on 'Success in the Classroom' with Allyssa Jones (Senior Program Director for the Performing Arts BPS Visual and Performing Arts Department); Dr. Dania Vázquez (Headmaster Margarita Muñiz Academy); Mark Abby VanDerzee (Education Director, Company One Theatre); Kadahj Bennett (Teaching Artist, Company One Theatre)
Participation Fee: $20 per person
• Cash, checks, or credit cards are accepted upon registration.
• Checks can be made payable to Company One Theatre.
*Registration deadline: August 17, 2016
Workshop is limited to 30 participants. First come, first served basis.