There are no tickets
available for purchase
at this time.
Get Tickets
XX PlayLab 2013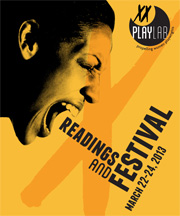 March 22 – 24, 2013
Calderwood Pavilion @ The Boston Center for the Arts
Free and open to the public!
Friend us on Facebook for ongoing updates.
XX PlayLab, a program jointly presented by the BCA and Company One, a BCA Resident Theatre Company, supports, develops and propels the work of female playwrights. This season, the BCA and Company One invited three dynamic women at various stages of their careers for a year-long program composed of in-house and public readings, dramaturgical support and artist mentorship, culminating in a weekend long festival in March. Join us for three unique works by local Boston writers Natalia Naman, Kirsten Greenidge and Lydia R. Diamond, that represent a vibrant picture of our region's new play sector, accompanied by panel discussions featuring leading thinkers and practitioners on race and gender in the American theatre.

Smart People - Friday, March 22 at 8pm
Playwright: Lydia R. Diamond
Director: Summer L. Williams

In a whirlwind of crackling dialogue and tricky questions, an actor, a doctor and a pair of academics navigate the complexities of race, class, friendship and the human brain.

The XX Playwright in Boston - Saturday, March 23 at 10am

A conversation with Lydia R. Diamond, Kirsten Greenidge, Natalia Naman, Shawn LaCount, Summer L. Williams, Megan Sandberg-Zakian, and Charles Haugland, moderated by Tyler Monroe and Ilana M. Brownstein

The Old Ship of Zion - Saturday, March 23 at 2pm
Playwright: Natalia Naman
Director: Megan Sandberg-Zakian

After a hundred years, the foundation of this old Georgian church is crumbling, inside and out. As the community prepares for what may be their final service, their faith is tested - is it too much to pray for a revival?

Splendor Lit Beneath Their Bones - Saturday, March 23 at 8pm
Playwright: Kirsten Greenidge
Director: Shawn LaCount

With her bank account on empty, itching for more than her small town can provide, Nicole confronts both the unfulfilled promises of her youth and the ramifications of how she and her friends treated the only black girl in their graduating class.

Where We Stand: Gender and Race in the New Play Sector - Sunday, March 24 at 12pm

A national conversation with industry professionals Anne Garcia-Romero, Hana Sharif, Otis Ramsey-Zöe, Jacqueline Lawton and Lenelle Moïse.
Smart People
PLAYWRIGHT & PRODUCTION STAFF
Lydia R. Diamond
Playwright
Summer L. Williams
Director
Ilana M. Brownstein
Dramaturg
Tyler Monroe
Dramaturg
Katherine Clanton
Stage Manager
Cast
Miranda Craigwell
Valerie

Warner Miller
Jackson

Kevin Kilner
Brian

Eunice Wong
Ginny

Lydia R. Diamond
Lydia R. Diamond's plays include: Stick Fly ('10 Irne Award – Best Play, '10 LA Critics Circle Awards, '10 LA Garland Award – Playwriting, '08 Susan S. Blackburn Finalist, '06 Black Theatre Alliance Award – Best Play), Voyeurs de Venus ('06 Joseph Jefferson Award – Best New Work, '06 BTAA – Best Writing), The Bluest Eye ('06 Black Arts Alliance Image Award – Best New Play, '08 American Alliance for Theatre and Education Distinguished Play Award), The Gift Horse ('05 Theadore Ward Prize, Kesselring Prize 2nd Place), Harriet Jacobs, Stage Black, and Lizzie Stranton (2008 Boston University Playwriting Initiative Commision). Theatres include: Arena Stage, Chicago Dramatists, Company One, Congo Square, Everyman Theatre Company, Goodman Theatre, Hartford Stage, Huntington Theatre Co., Jubilee Theatre, Kansas City Rep, L.A. Theatre Works, Long Wharf, Lorraine Hansberry Theatre, McCarter Theatre Co., Mo'Olelo Theatre Co., MPAACT, New Vic, Playmakers Rep, Plowshares Theatre Co., Providence Black Rep, Steppenwolf, TrueColors, The Matrix, Underground Railway Theatre, Actors Theatre of Louisville, and The Contemporary American Theatre Festival. Lydia's plays have been produced at Universities around the country including: Duke University, Howard University, Emerson College, Boston University, Northwestern University, University of Wisconsin, Columbia College Chicago, Spelman College, University of California – San Marcos, and University of Maryland. Lydia has been commissioned by: Steppenwolf, McCarter, Huntington, Actor's Theatre of Louisville/Victory Gardens, Humana, Boston University, and The Roundabout. Stick Fly and Harriet Jacobs are published by NU Press, Bluest Eye, Gift Horse, Stage Black – Dramatic Publishing. Lydia was a 2007 TCG/NEA Playwright in Residence at Steppenwolf, an 06/07 Huntington Playwright Fellow, 2009 NEA/Arena Stage New Play Development Grant Finalist, is a TCG Executive Board Member, a Resident Playwright at Chicago Dramatists, an Honorary Doctorate of Arts Recipient from Pine Manor College, and a recent recipient of the Huntington Theatre's 2011 Wimbley Award.
---
The Old Ship of Zion
PLAYWRIGHT & PRODUCTION STAFF
Natalia Naman
Playwright
Megan Sandberg-Zakian
Director
Jennifer Howard
Stage Manager
Cast
Fedna Jacquet
Siblie

Juanita Rodrigues
Mama Gwen

Michelle Dowd
Choir Director

Hampton Fluker
Darryl

Sheldon Brown
Quincy

James Milord
Reverend

Pamela Lambert
Sister Marlow

Madeleine Harvey
Stage Directions

Natalia Naman
Natalia Naman is a playwright living in Boston, MA. Her plays include THE OLD SHIP OF ZION, JESS & DJ: A BABY MAMA DRAMEDY, LAWNPEOPLE, DROUGHT, SO NOT FAIR and CROSSING OVER. Her work has been developed/performed at the Lark Play Development Center, NYU, Princeton University, HERE Arts Center, The Cherry Pit, New Georges, and Boston Playwrights' Theatre. She graduated from Princeton University with a BA in English and NYU Tisch with an MFA in Dramatic Writing.
---
Splendor Lit Beneath Their Bones
PLAYWRIGHT & PRODUCTION STAFF
Kirsten Greenidge
Playwright
Shawn LaCount
Director
Erin Basile
Production Stage Manager
Cast
Molly Kimmerling
Nicole

Nicole Prefontaine
Lisa

Hannah Cranton
Colleen

Lauren Foster
Fran

Aimee Doherty
Gloria

Joshua Heggie
Anthony

Greg Maraio
Dave

Obehi Janice
Aline

Keith Mascoll
Clive

Michael Knowlton
Nick

Kirsten Greenidge
Kirsten Greenidge's work shines a strong light on the intersection of race and class in America, and she enjoys the challenge of placing underrepresented voices on stage. In May 2012 Kirsten received an Obie for her play Milk Like Sugar which was first commissioned by La Jolla Playhouse and TheaterMasters, and then produced at La Jolla and then Playwright's Horizons as a coproduction with Women's Theater Project. Milk Like Sugar was also award a TCG Edgerton grant as well as a San Diego Critics Award. Boston audiences might be familiar with Kirsten's latest play The Luck of the Irish, which was presented at the Huntington Theater Company in the spring of 2012 and enjoyed a warm reception and extended run. A former NEA/TCG playwright in residence at Woolly Mammoth, previous work includes several Boston Theater Marathon pieces, Bossa Nova (Yale Rep, 2010 and also an Edgerton New Play Award recipient), Thanksgiving in Company One's Grimm (2010), Rust (The Magic Theater, 2007), 103 Within the Veil (Company One, 2005) and Sans Culottes in the Promised Land (Humana, 2004). She has enjoyed development experiences at Sundance, Sundance at UCross, the O'Neil, Pacific Playwrights Festival (South Coast Rep), and Bay Area Playwrights Festival. Kirsten was the inaugural fellowship for Page 73's playwrighting fellowship program. Current projects include commissions from CompanyOne, Yale Rep, Denver Center Theater, The Goodman, La Jolla Playhouse, Baltimore Center Stage, and Emerson Stage, where she and director Melia Bensussen will adapt the Pulitzer Prize winning book Common Ground. Early in her career Kirsten was a recipient of the Lorraine Hansberry Award and the Mark David Cohen Award by the Kennedy Center's American College Theater Festival. She attended Wesleyan University and The Playwrights Workshop at the University of Iowa. She is an Assistant Professor of Theater at Boston University's Center for Fine Art as well as being a resident playwright at New Dramatists she is a member of Boston's Rhombus writing group.
---
Check out these contextual images from each of our three XX plays. We think they provide the feeling of each work, and are excerpted from the research the festival dramaturgs have done as part of the plays' development processes.
SPLENDOR LIT BENEATH THEIR BONES
by Kirsten Greenidge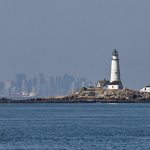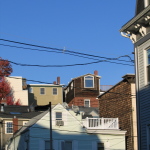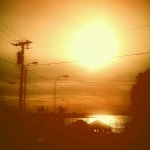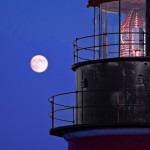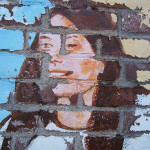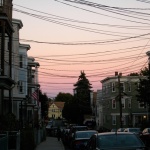 THE OLD SHIP OF ZION
by Natalia Naman
SMART PEOPLE
by Lydia R. Diamond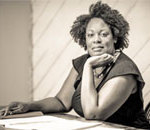 Get to know the 2013 XX artistic teams through this series of interviews and profiles by D.C. Playwright & Activist Jacqueline Lawton.
Stay tuned for information on special events!
Coming Soon