There are no tickets
available for purchase
at this time.
Get Tickets
The Good Negro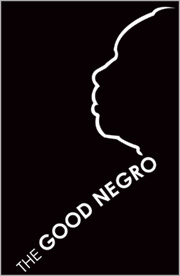 Written by Tracey Scott Wilson
Directed by Summer L. Williams
January 15th – February 6th 2010
The Plaza Theatre @ The Boston Center for the Arts
Before there was change, there was Birmingham. When Claudette Sullivan is beaten and arrested for taking her little girl into the "white only" restroom at a department store, she finds herself at the heart of the 1960's American Civil Rights Movement. Tensions build in the increasingly hostile South as a trio of emerging black leaders attempts to conquer their individual demons amid death threats from the Ku Klux Klan and wiretaps by the FBI. Though the details and characters may be fictionalized, these personal stories are inspired by political upheavals and the historical record, revealing the human frailties behind the historic headlines.
plenty of polish... an excellent cast
- The Boston Herald
a flawlessly vivid theatrical triumph
- The Theatre Mirror
a gripping production... consistently impressive
- The Boston Globe
every moment opens new insights, every detail feels perfect, and ovations and awards are inevitable. This show is, in every way, historic!
- The Theatre Mirror
Cast
PLAYWRIGHT & PRODUCTION STAFF
Tracey Scott Wilson
Playwright

Summer L. Williams


Director

Alycia Marucci


Stage Manager

Robyn Jones


Assistant Director

Sabrina Sydnor


Assistant to the Director

Cristina Todesco


Set Designer

Jason Weber


Sound and Projections Designer

Jarrod Bray


Lighting Designer

Miranda Giurleo


Costume Designer

Peter Kinsella


Assistant Stage Manager

Dustin Bell


Assistant Stage Manager

Heidi Nelson


Dramaturg

Hannah McCarthy


Production Assistant

Lauren Glover


Master Electrician
---
Tracey Scott Wilson
Tracey Scott Wilson's current work includes The Story, which was first produced at The Joseph Papp Public Theater/NYSF, and transferred to the Long Wharf Theatre. The Story has since been produced at thirty theatres nationwide. Additional productions include Order My Steps for Cornerstone Theater's Black Faith/AIDS project in Los Angeles; and Exhibit #9, produced in New York City by New Perspectives Theatre and Theatre Outrageous; Leader of the People produced at New Georges Theatre; two ten-minute plays produced at the Guthrie Theatre in Minneapolis; and a ten-minute play produced at Actors Theatre of Louisville. Ms. Wilson has had readings at the New York Theatre Workshop, New Georges Theatre, The Joseph Papp Public Theater and Soho Theatre Writers Centre in London. She earned two Van Lier Fellowships from the New York Theatre Workshop, a residency at Sundance Ucross, and is the winner of the 2001 Helen Merrill Emerging Playwright Award, the 2003 AT&T Onstage Award, the 2004 Whiting Award and as well as the 2004 Kesserling Prize. Ms. Wilson holds a Master's degree in English Literature from Temple University.
Stay tuned for information on special events!
Reviews
January 28, 2010
January 26, 2010
January 18, 2010
January 20, 2010
January 19, 2010
January 18, 2010
January 17, 2010
December 31, 1969
January 15, 2010
January 14, 2010