There are no tickets
available for purchase
at this time.
Get Tickets
Slanguage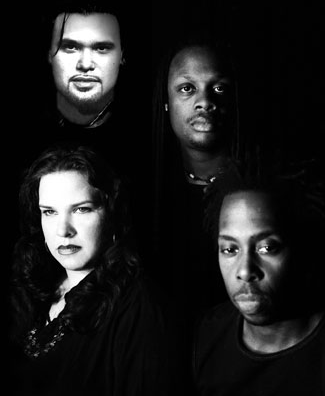 Created by Universes
Directed by Jo Bonney
July 21–August 13, 2005
@ the Plaza Theatre
The Boston Center for the Arts
Company One is proud to present the nationally touring phenomenon Slanguage for a special limited Boston engagement. Slanguage – called "STOMP for the larynx" by the Los Angeles Times – is the latest boundary-smashing creation by Universes, a troupe of five multi-disciplined performers hailing from the South Bronx. Fusing poetry, jazz riffs, and hip-hop with politics, down home blues, and Spanish boleros, the group creates a unique theatrical experience turning the poem into a communal act. Tracking the evolution of their poetic language from childhood rhymes to community rituals to literary gospel, Universes integrates theatre and the street with humor and emotional truth.
Coming Soon
Stay tuned for information on special events!
Coming Soon