There are no tickets
available for purchase
at this time.
Get Tickets
Link Roundup! – 7/8/16
Link Roundups feature articles and bits of internet goodness that our dramaturgy team digs up. If you find something you want to send our way, drop us a line on Facebook or Twitter!
♦♦♦♦♦
ArtsJournal has a piece examining the difference between community and consumers when it comes to the arts:
…I argue that in the US arts and culture sector we have for too long ignored or denied the costs of so-called progress in the arts–meaning, for instance, the costs of professionalization, growth, and the adoption of orthodox marketing practices including so-called customer relationship management and I suggest five ways that arts organizations may need to adapt their philosophies and practices in relationship to their communities if their goal is deeper, more meaningful engagement.
♦♦♦♦♦
A post on Bitter Gertrude looks at the recent controversy at Profiles Theatre in Chicago and offers some suggestions for how to stop the cycle of abuse in the theatre industry:
Pay close attention to the behavior of the people you have on staff. People will not always be brave enough to come forward about bad behavior. Sometimes people gaslight victims by claiming that the abuse is "just the way he is," "not a big deal," or "just because he's a genius and passionate about his work." Victims begin to second-guess themselves and worry about the consequences of coming forward when others are minimizing or excusing bad behavior. There could easily be problems, even abuse, in your house without anyone coming forward to tell you about them directly.
♦♦♦♦♦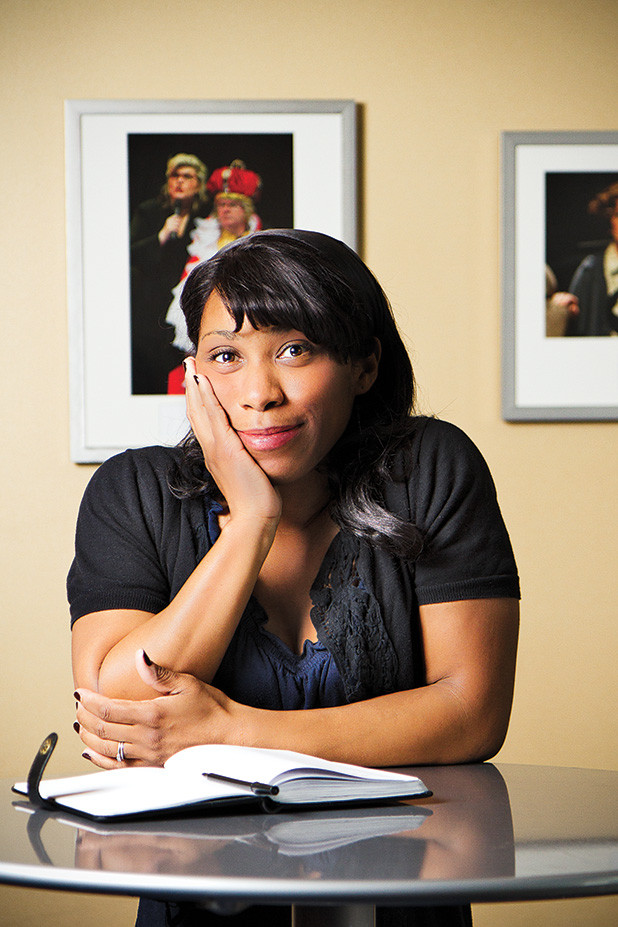 C1 pal Kirsten Greenidge was named to the 2016 Boston's Best list by the Improper Bostonian!
February was a busy month for BU professor Kirsten Greenidge, who had two plays running on local stages at the same time. The Huntington Theatre Company presented Milk Like Sugar, an Obie winner about teens who enter a pregnancy pact, while the New Repertory Theatre and the Boston Center for American Performance teamed up for Baltimore—a timely drama about a resident assistant dealing with racism in the dorm—as part of a rolling world premiere that hit campuses across the country. And the Arlington native has several new projects in the works, including a Kennedy Center commission. Writing about issues of race, gender and class with wit and compassion, she has us on the edge of our seats.  
♦♦♦♦♦
A piece for The Awl questions why performance art is so misunderstood as a medium:
Performance art is as historically and culturally bound as sculpture, painting and film. There isn't room in this article to cover the extensive, fascinating and important history of performance art (if someone wants to pay me to cover this in a sleek coffee table book, you know where to find me!), but here's a gloss: performance art has its roots in the 1960s and '70s as a specific turn away from institutionalized parameters. Many critics, curators and historians see the roots of performance as stemming from Viennese Actionism movements in Germany and Europe, while others track its origins to Dada, Surrealism and even the Greeks; the medium's heritage is complex and manifold.