There are no tickets
available for purchase
at this time.
Get Tickets
Link Roundup! – 5/6/16
Link Roundups feature articles and bits of internet goodness that our dramaturgy team digs up. If you find something you want to send our way, drop us a line on Facebook or Twitter!
♦♦♦♦♦
Now Toronto features an article about intimacy choreographers, who help design staged relationships the way a fight choreographer would design moments of violence:
"Some people would say, 'Well, that's just acting,'" Sina says, "but it really helps actors establish intimacy quickly and safely if they have techniques to help them find chemistry in the rehearsal process. They're really effective in helping build relationships onstage – and not just sexual ones."

Good directors will help the cast establish bonds of trust and mutual respect before attempting to stage difficult material, but with rehearsal periods getting shorter before shows open, actors can find themselves locking lips or exposing themselves or others with a bare minimum of preparation.
♦♦♦♦♦
HowlRound has a report on non-profit internships with a write up by Molly Marinik:
Those whose paid internships did not sufficiently cover their monthly expenses made ends meet in a variety of ways: by living with family, sleeping on friends' couches, getting part-time jobs when time allowed, using savings, and receiving assistance from family. A handful signed up for food stamps, and some of the theatres even suggested this to the interns as a viable solution. It strikes me as ironic that federal arts funding in the United States is minimal compared with other leading nations, yet through other furtive methods the government winds up subsidizing artists anyway. But that's another conversation.
♦♦♦♦♦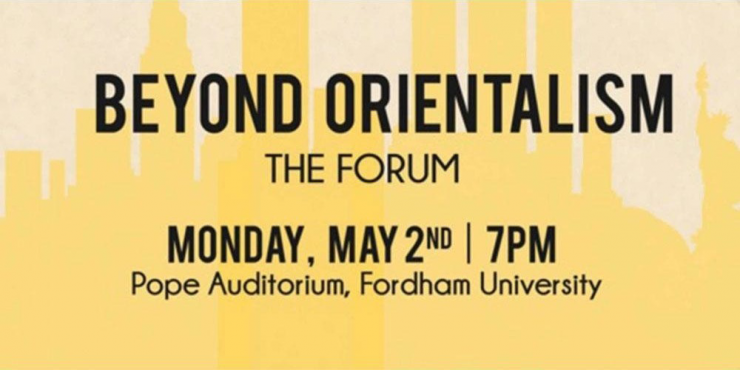 HowlRound TV has the streaming video of the Beyond Orientalism Forum that was held in NYC earlier this week:
The Asian American Arts Alliance, Asian American Performers' Action Coalition (AAPAC), Theatre Communications Group, and Aliance for Inclusion in the Arts in association with Fordham University Theatre Program and Smithsonian Asian Pacific American Center present Beyond Orientalism: The Forum…How can the creative community advance race equity in the theatre? How do artists and producers agree to work together to eradicate yellowface and brownface? What are lessons learned that can be shared?
♦♦♦♦♦
In this Chicago Tribune article, various actors share their stories and thoughts about what to say to friends and colleagues after you see a show of theirs you don't like:
I saw a friend's show a few years back and I loved her in it but wasn't a fan of the show. When I saw her afterward, I thought I could finesse it by asking her how it felt to do the show. I remember throwing verbal bouquets toward her, but then asking, "So … did you like doing it?" My friend stared at me for two or three seconds and then said, "Did I like doing it? Did I like doing it?" I'm not the best at the post-show finesse. We laughed about it after, but she saw through my question and checked me right away.