There are no tickets
available for purchase
at this time.
Get Tickets
Link Roundup! – 2/5/16
Link Roundups feature articles and bits of internet goodness that our dramaturgy team digs up. If you find something you want to send our way, drop us a line on Facebook or Twitter!
♦♦♦♦♦
The Atlantic has an article exploring the history and future of the National Endowment for the Arts as it approaches its 50th anniversary:
Fifty years ago, the National Endowment for the Arts was created to address just such inequity. On September 29, 1965, President Lyndon B. Johnson signed the National Endowment for the Arts into existence, along with a suite of other ambitious social programs, all under the rubric of the Great Society. Johnson imagined these programs as ways to serve "not only the needs of the body and the demands of commerce but the desire for beauty and the hunger for community."

Half a century later, the ethos upon which the NEA was founded—inclusion and community—has been eroded by consistent political attack. As the NEA's budget has been slashed, private donors and foundations have jumped in to fill the gap, but the institutions they support, and that receive the bulk of arts funding in this country, aren't reaching the people the NEA was founded to help serve. The arts aren't dead, but the system by which they are funded is increasingly becoming as unequal as America itself.
♦♦♦♦♦
Jack Reuler, Artistic Director of Mixed Blood Theatre in MN, lists 111 Nuggets for Being a Successful and Ethical Artistic Director​ on HowlRound:
Years ago a St. Paul kindergartener named Reuler was asked to demonstrate that he could count. As he got into three digits, he counted one hundred eight, one hundred nine, eleventy, eleventy-one… at which time he was stopped by his teacher and corrected, being told that it is, correctly, one hundred ten and one hundred eleven. The five-year-old responded "If 81 is eighty-one and 91 is ninety-one, then 111 is eleventy-one!" and held his ground. While that may have, in another time, led to a diagnosis of oppositional defiance disorder, that young contrarian became determined to live a life in which things aren't always what they appear to be or what others name them to be. My fascination with the symmetry of numbers remains to this day and so having 111 (eleventy-one) nuggets that I have gleaned through decades of leading a regional theatre in America will, hopefully, save years of discovery through trial and error for new artistic directors.
♦♦♦♦♦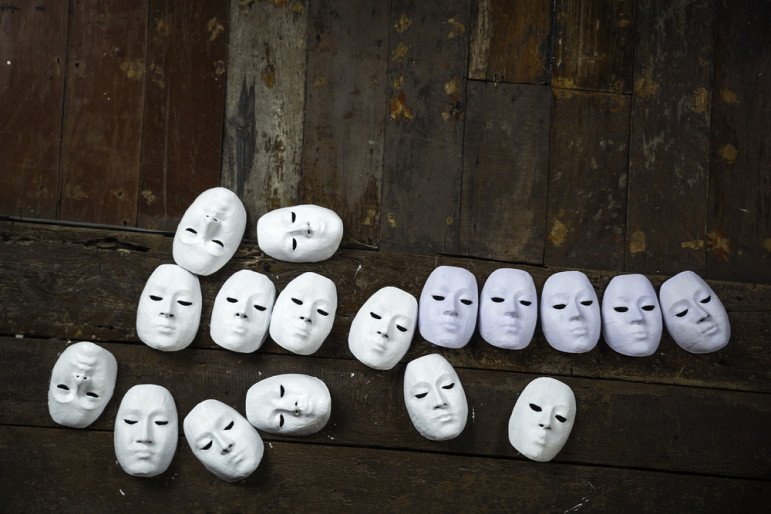 Non Profit Quarterly's first entry in the Equity, Diversity, and Inclusion (EDI) Project takes a look at the slotting, tokenism, and dehumanization of people of color in the theatre industry:
As a black male growing up in the South, my very presence was a form of trespass; that is, I was never sure where I belonged and where I did not. At home, I was alone. At school, I was different. On the street, I was unsafe. Professional theater, I discovered, was no exception: looking at the administration, production teams, and show selections of theaters within visiting distance, I found no reflections of the black community. What I did find were three very troubling practices: slotting, tokenism, and dehumanization.
♦♦♦♦♦
The Stage reports the National Theatre's commitment to gender equality across their stages and administration by 2021:
The measure is part of a diversity drive at the South Bank theatre, which has also announced that Lenny Henry – a high-profile diversity campaigner – has joined the venue's board. Norris, unveiling his new season of work, described "gender balance across the whole organisation as massively important".

It comes as the theatre has announced that Tamsin Greig will play the lead role of Malvolio in Twelfth Night, renamed as Malvolia. "It's crucial to look at writers and directors… and we would hope by 2021 that we get to a stage with directors and living writers where we have a 50:50 gender balance," he said. He added: "There are a lot of women playwrights and women directors coming through, so it's our responsibility to encourage that and reap the benefits."