There are no tickets
available for purchase
at this time.
Get Tickets
Link Roundup! – 6/12/15
Link Roundups feature articles and bits of internet goodness that our dramaturgy team digs up. If you find something you want to send our way, drop us a line on Facebook or Twitter!

♦♦♦♦♦
Fun Home, the musical based on Alison Bechdel's graphic novel of the same name, won big at this year's Tony Awards. It was a solid night for women in general this year, with women winning in almost every category they were nominated in, as noted by FiveThirtyEight: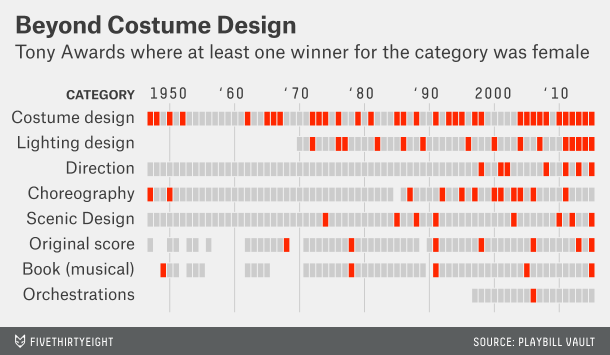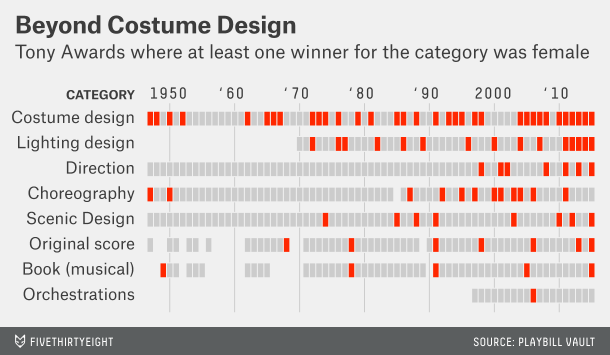 Lisa Kron's acceptance speech for winning Best Book (Fun Home), which was frustratingly not aired on the live telecast, spoke to the variety in this year's Broadway season. Her fantastic speech is below and well worth watching:
♦♦♦♦♦
The pool party in McKinney, Texas that resulted in another viral video showing the police force's unnecessary use of violence is a potent reminder of the fraught history behind public swimming pools:
Campaigns by civil rights groups like the NAACP to integrate public pools often turned very, very ugly. "Groups for and against segregation threw rocks and tomatoes at one another, swung bats and fists, and even stabbed and shot at each other," Wiltse wrote. Even after Brown v. Board of Education ostensibly desegregated America's schools in 1955, a federal judge sided with Baltimore's pro-segregation argument that pools "were more sensitive than schools." (That decision was later overturned.)
♦♦♦♦♦
The Hollywood Reporter has a story looking at how Hollywood is responding to increased public scrutiny calling for authentic casting. It is, sadly, not great:
Another veteran producer, who declined to be identified because of the hot-button topic, says much of the controversy surrounding off-race and off-ethnicity castings is naive because studios are putting faith in proven stars rather than excluding particular types of actors. Recent examples have included Exodus (a mostly European cast played Middle Eastern characters), Rosewater (Mexican actor Gael Garcia Bernal played real-life Iranian Maziar Bahari), A Mighty Heart (Angelina Jolie as Mariane Pearl, who is half Afro-Chinese-Cuban) and Selena (Jennifer Lopez, of Puerto Rican descent, as the late Mexican star). Johnny Depp, who identifies as being of Native American heritage, was adopted into the Comanche Nation while playing Tonto in The Lone Ranger, heading off possible backlash.
♦♦♦♦♦
American Theatre is featuring Oregon Shakespeare Festival's newly-launched program, artEquity, which hopes to change the way institutions handle issues around equity and inclusion:
The artEquity program will bring together a group of 25–35 theatre professionals annually to participate in analysis-building workshops and skills-based sessions. The cohort will be led by Ty Defoe (Equity, Diversity, Inclusion Fellow at Theatre Communications Group), Lydia Garcia (resident dramaturg at OSF), Leslie Ishii (stage director and arts educator at Center Theatre Group) and Michael Robertson (managing director of the Lark Play Development Center). The two-week training will address issues of ally-building, identity and privilege, and share the best methods of facilitating organizational change for theatre groups. The cohort will also have the opportunity to participate in the Oregon Shakespeare Festival's equity-based theatre experience through color-conscious casting, gender diversity and audience engagement. Nijeul Xaviere Porter will serve as artEquity's Program Manager, with Morgan as lead facilitator.