There are no tickets
available for purchase
at this time.
Get Tickets
Link Roundup! – 1/16/15
Link Roundups feature articles and bits of internet goodness that our dramaturgy team digs up. If you find something you want to send our way, drop us a line on Facebook or Twitter!

♦♦♦♦♦
Three new reports from the NEA were recently released and explore the relationship between arts and the economy and detail how audiences attend and participate in the arts. Check them out, data nerds!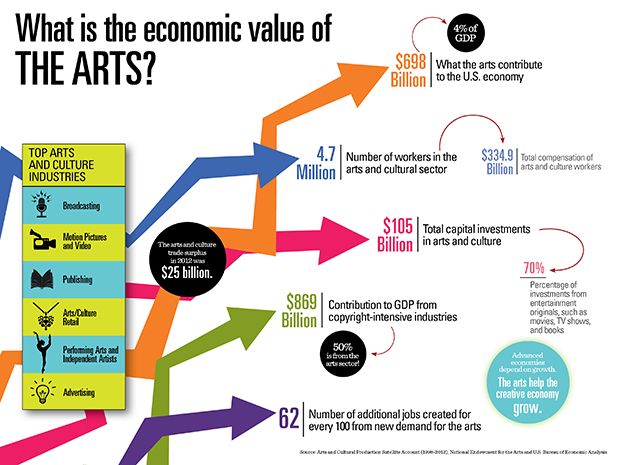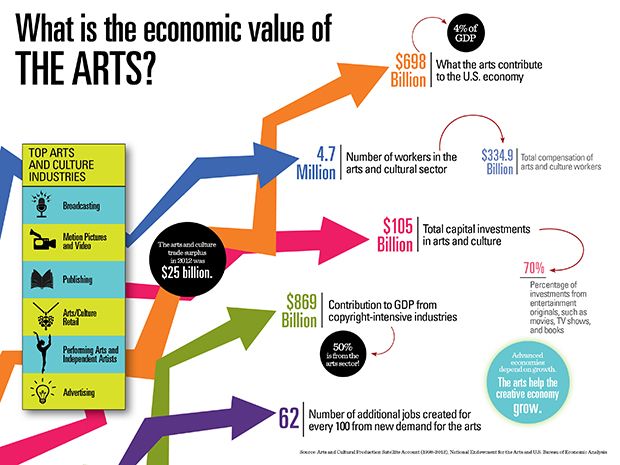 ♦♦♦♦♦
Everyday Feminism has a great post about what intersectionality means and why it's so important. It's a great tool for anyone wondering how to explain inclusive feminism and apply it day-to-day.
It makes sense in many ways that those of us with identity privilege would have a harder time including in our feminism those who are oppressed. Privilege conceals itself from those who have it, and it's a lot easier to focus on the ways that we are marginalized or oppressed.

But without an intersectional lens, our movements cannot be truly anti-oppressive because it is not, in fact, possible to tease apart the oppressions that people are experiencing. Racism for women of color cannot be separated from their gendered oppression. A Trans person with a disability cannot choose which part of their identity is most in need of liberation.

Yet there is regularly confusion about what intersectionality really is.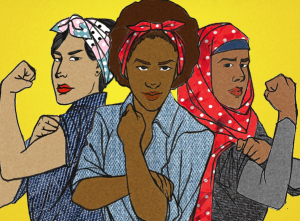 ♦♦♦♦♦
Over at WBUR's ARTery, Ed Siegel writes about the "Je suis Charlie" movement in the wake of the terrorist shooting at the Charlie Hedbo office in France. Does the ideal behind the statement hold true here in the US, and in more Boston specifically?
The global reaction is laudable, but there's the nagging feeling that many — most? — of us are really not so Charlie when it comes to threats against freedom of speech. It would be idiotic to compare censors among us with the French terrorists, but it's easier to say "Je suis Charlie" than to practice it.
♦♦♦♦♦
The group of #BlackLivesMatter protesters that shut down 1-93 just outside Boston yesterday released an Action Solidarity Statement that is posted at Black Girl Dangerous. You should read the whole thing, but here's a bit: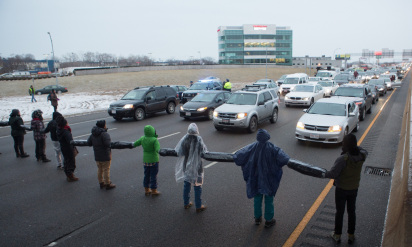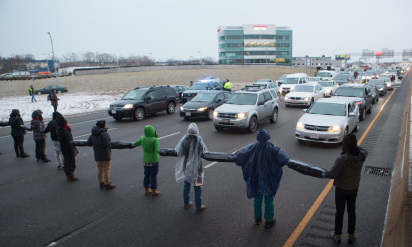 Police in Ferguson are not bad apples — the whole system, Boston included, is rotten to the core. In the past 15 years, law enforcement officers of Boston Police, the nation's first police department, killed Remis M. Andrews, Darryl Dookhran, Denis Reynoso, Roos Baptista, Burrell "Bo" Ramsey-White, Mark Joseph McMullen, Manuel "Junior" DaVeiga, Marquis Barker, Stanley Seney, Luis Gonzalez, Bert W. Bowen, Eveline Barros-Cepeda, Daniel Furtado, LaVeta Jackson, Nelson Santiago, Willie L. Murray Jr., Rene Romain, Jose Pineda, Ricky Bodden, Carlos M. Garcia, and many more people of color. We mourn and honor all these lives. We must remember: Ferguson is not a faraway Southern City. Black men, women, and gender nonconforming people; undocumented immigrants; people categorized as Muslim; and queer and transgender people face disproportionately higher risk of profiling, unjust incarceration, and death. Police violence is everywhere in the United States.

Let us also remember: The liberation of Black people is not an abstract, unattainable ideal. Black lives matter today and always– it's a fact.

Today, January 15, 2015, we, a non-Black group, stand in solidarity with Black Lives Matter movement and Black people everywhere. Our non-Black solidarity group of Pan-Asians, Latinos, and white people, some of whom are queer and transgender, uplifts Black voices, as expressed at fergusonaction.com/demands.