There are no tickets
available for purchase
at this time.
Get Tickets
Link Roundup! – 1/9/15
Link Roundups feature articles and bits of internet goodness that our dramaturgy team digs up. If you find something you want to send our way, drop us a line on Facebook or Twitter!

♦♦♦♦♦
NPR has a story about a group of Syrian refugee women who are performing an adaptation of Antigone as a form of healing, incorporating their own experiences into the text.
Mona goes on to say she now feels Antigone with her when she's cooking and cleaning, even in her dreams. Sometimes she feels brave and defiant like the tragic heroine, even if at other moments — like when she's harassed on the street by men — she is timorous and silent.
♦♦♦♦♦
This Illustrated Guide to Superhero Movies that pass the Bechdel Test is the perfect article for anyone who shares our interest in gender parity and general geekery.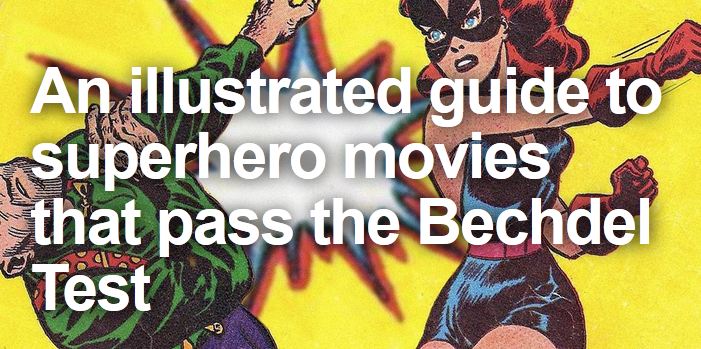 ♦♦♦♦♦
"The Death of the Artist—and the Birth of the Creative Entrepreneur" by William Deresiewicz at The Atlantic is an interesting look at the changing cultural identity of artists:
Pronounce the word artist, to conjure up the image of a solitary genius. A sacred aura still attaches to the word, a sense of one in contact with the numinous. "He's an artist," we'll say in tones of reverence about an actor or musician or director. "A true artist," we'll solemnly proclaim our favorite singer or photographer, meaning someone who appears to dwell upon a higher plane. Vision, inspiration, mysterious gifts as from above: such are some of the associations that continue to adorn the word.

Yet the notion of the artist as a solitary genius—so potent a cultural force, so determinative, still, of the way we think of creativity in general—is decades out of date. So out of date, in fact, that the model that replaced it is itself already out of date. A new paradigm is emerging, and has been since about the turn of the millennium, one that's in the process of reshaping what artists are: how they work, train, trade, collaborate, think of themselves and are thought of—even what art is—just as the solitary-genius model did two centuries ago. The new paradigm may finally destroy the very notion of "art" as such—that sacred spiritual substance—which the older one created.
♦♦♦♦♦
This Laura Callanan quote featured on Art Works Blog certainly rings true for the C1 staff:
"I become more and more convinced that artists are essential to every conversation about social innovation. It seems that the question is no longer 'Are artists social entrepreneurs?' but rather, 'What next?' What can artists accomplish with their imagination and flexibility, their balance of technique and passion, through their talent to experiment, their enduring search for their truth, and the natural curiosity which allows them to learn from all their experiences?"