There are no tickets
available for purchase
at this time.
Get Tickets
>> CAHLLEGE MIXAH | THE T PARTY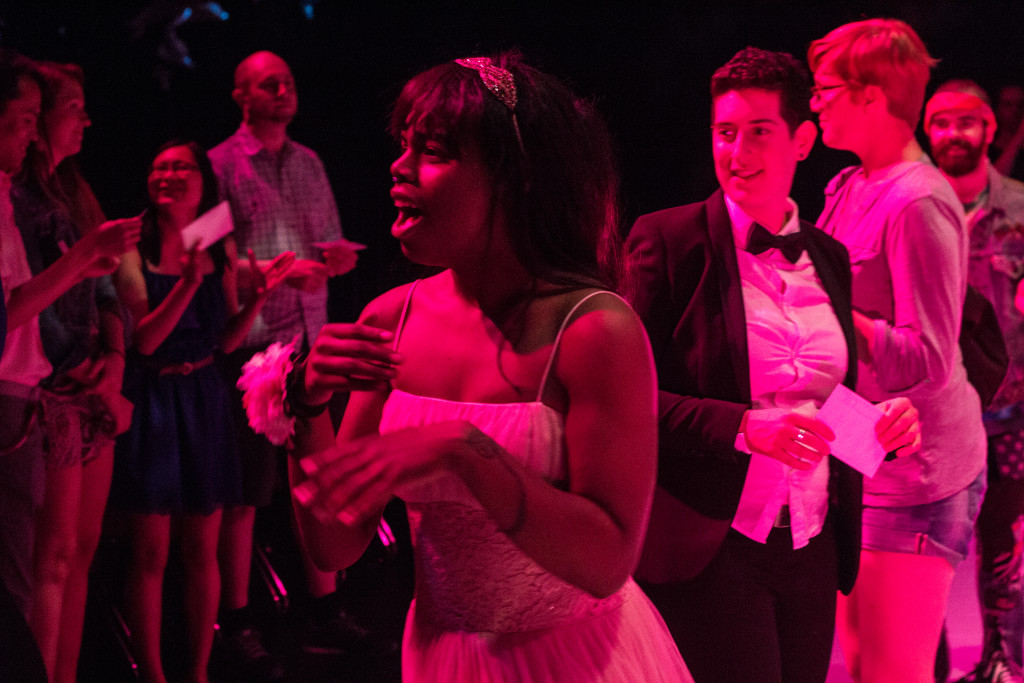 The celebration isn't over after The T Party! You're invited to a spoken word open mic event hosted by Company One's ONERush, happening immediately after the August 6th performance and open to all college students. Come share your own story or just sit back and listen to the skills of our featured artists as they share their own experiences of gender and sexual identity expression – spoken word style. Participate by providing support and enjoying complimentary refreshments, or get up there and share your own story!
Cahllege Mixah student tickets only $15 – get yours now!
More about THE T PARTY…
The party to redefine all parties is coming to Boston — and you're invited.
Shake things up. Bend the rules. Break the binary. Through an exhilarating series of scenes that blur the line between audience and actors, real stories and fantastical satire, THE T PARTY casts an exuberant, kinky, and surprisingly tender look at gender expression and sexuality. This wild mash-up of a performance will sweep you off your feet and take you for a ride. The only house rule? Leave your expectations at the door.