LEFTOVERS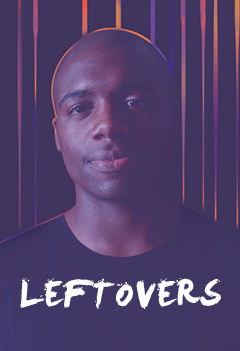 By Josh Wilder
Directed by Summer L. Williams
Developed by C1 PlayLab
July 20 – August 18, 2018
@ The Strand
#ClimbWithC1
Weeds are a given in the heart of South Philly, but when a giant dandelion sprouts overnight and wishes start falling from the sky, one family begins to see a way out of the cycle of poverty that has governed their lives. For brothers Jalil and Kwamaine, hope is running thin as they wait for the arrival of their absent father, and — in time — discover the power of their own dreams and the transformative influence of forgiveness. Seizing the possibility of no longer feeling like the city's leftovers, the two brothers find themselves on an adventure they never could have imagined.
C1's Take:
"Growing up in the inner city as a young Black man I felt like my dreams and my environment were at war … Writing this play helped me understand why people in my neighborhood gave up, and it helped me heal the wounds I accumulated in my pursuit of my own dreams." – Josh Wilder
Coming Soon
Stay tuned for information on special events!
Coming Soon