Thursday, October 26th | 6:30 – 11:30 pm
@ Urbano Project (29 Germania St, Jamaica Plain, MA 02130)
In our groundbreaking 19th season, Company One Theatre aims to amplify the brilliant, bold, and oft-untold. We're showcasing >>What's Next in American Theatre, and we want you to be there from the beginning.
Join us for our season kick-off party: an evening of performances, games, and a celebration of C1's 2017-18 programming. Mingle with the playwrights and get an insider's look at all that Season 19 has to offer!
This event is totally free and open to the public. Please RSVP so we know you're coming!
Save
Save
Save
Save
Save
Sunday, July 9th | 2:30 – 5:00 pm
@ Dudley Cafe, Roxbury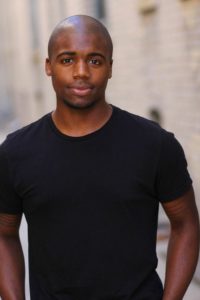 Join us as we ramp up to next summer's production of LEFTOVERS by Josh Wilder! Get a sneak peek at the script-in-development and meet the playwright at this free public reading — part of C1's groundbreaking PlayLab program. Your participation helps guide the continued development of the play leading up to its Company One premiere next summer.
Free and open to the public, but registration is required to save your space! CLICK HERE to RSVP.
About LEFTOVERS:
Weeds are a given in the heart of South Philly, but when a giant dandelion sprouts overnight and wishes start falling from the sky, one family begins to see a way out of the cycle of poverty that has governed their lives. For brothers Jalil and Kwamaine, hope is running thin as they wait for the arrival of their absent father—and in time, discover the power of their own dreams and the transformative influence of forgiveness. Seizing the possibility of no longer feeling like the city's leftovers, the two brothers find themselves on an adventure they never could have dreamed of.
Josh Wilder is a playwright from Philadelphia, PA. His work has been developed at various theaters and festivals across the country including Company One Theatre, The Fire This Time Festival, New York Theatre Workshop, The Drama League, Oregon Shakespeare Festival, and the 2015 O'Neill National Playwrights Conference. His play LEFTOVERS was the recipient of the Holland New Voices Award at The Great Plains Theatre Conference and will be receiving its World Premiere at Company One Theatre in Boston this season. Recent commissions include, Play On! at Oregon Shakespeare Festival; and THE HIGHWAYMEN at The History Theatre. Josh is a former Jerome Fellow and Many Voices Fellow at The Playwrights' Center in Minneapolis; has been in residence at The Royal Court Theatre; and is currently an MFA candidate in Playwriting at Yale School of Drama.
Save
Wednesday, August 2 | 7:00 pm
Location: Boston Center for the Arts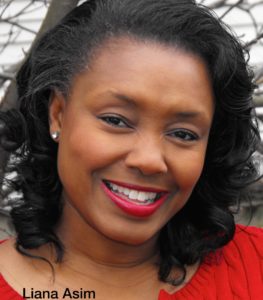 Join us for a special C1 reading and PlayLab closing celebration! First, get a sneak peek at THE KING OF LOVE IS DEAD, a script-in-development by C1 PlayLab Fellow Liana Asim. Chat with the playwright about her writing process, then join us in celebrating the hard work of this year's PlayLab cohort with a celebration like no other!
Free and open to the public, but registration is required to save your space. Click here to RSVP!
The King of Love is Dead by Liana Asim
A C1 Reading & PlayLab Closing Celebration
It's 1968 in Gateway City — a momentous year in American history in an "everyone knows everyone" town. All over the country, the riots, sit-ins, and marches of the Civil Rights Movement rage on; a plea for equality echoing through streets, homes, and hearts. The Jones' — the epitome of a loving, respectable church going family — find themselves struggling to navigate and uphold a normal life as they are confronted by hate, police brutality, and political corruption. Told through the narration of Crispus, the youngest son in the family, The King of Love is Dead explores whether or not the love of family can prevail when challenged by a discriminatory society trying to tear them apart.
About the playwright:
Liana Asim is a playwright/actor/director. She recently directed the world premiere of family musical, The Hairy Scary for The Outside the Box festival 2016. She was recently seen on stage as Mai Tamba in The Convert at Central Square Theater (winner of the Elliot Norton Award for most Outstanding production.) And also played Marcus Lycus in the Stoneham Theatre production of A Funny Thing Happened On the Way to the Forum. A 2015 BCA and Company One PlayLab Fellow, her full-length plays include Bedfellows, The King of Love Is Dead, Slut Walk or A Play About Marilyn Monroe, The Hairy Scary (musical co-written w/J. Asim and Joshua Stephen Kartes.) Her work has been developed at BCA/Company One, Boston Theatre Marathon, Fresh Ink Theatre, Davenport Studios NYC, Playwright's Platform and Emerson College in Boston, MA. She has studied performance art at Northwestern University and screenwriting and playwriting at Emerson College. She is the proud wife of author Jabari Asim, mother to five brilliant children and a grandmother of two delightful grandbabes. She wholeheartedly believes in the power of LIVE theatre to change the world.
Save
Save