COMPANY ONE'S STAGE ONE EDUCATION PROGRAMS
Stage One uses theatre in the classroom to support young people in the process of becoming changemakers who practice active and responsible citizenship: a skill set that will serve the student, their communities, and ultimately, all of us.
In service of Company One Theatre's mission to build community at the intersection of art and social change, C1's Stage One programming focuses on developing authentic relationships with, and among, young people and early career artists, fostering a sense of belonging where they are encouraged to access their voices and express themselves.
Scroll down to learn more about our In-School Residencies, Professional Development for Actors, Professional Development for Educators, and our series of C1 Digital Productions and Learning Experiences.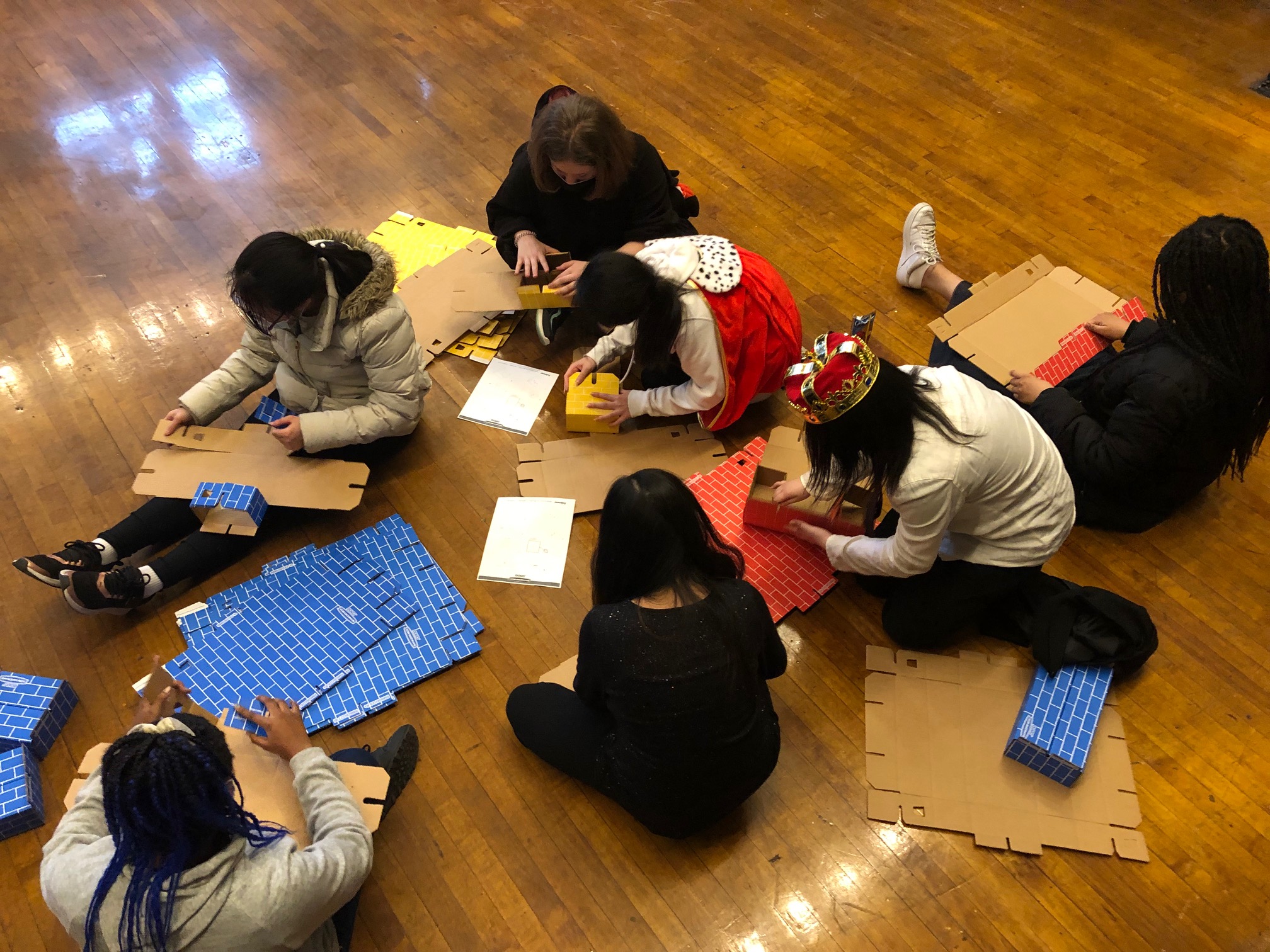 Interested in bringing a Stage One residency to your school? Reach out to Mark VanDerzee, Education Director, at mvanderzee@companyone.org.
IN-SCHOOL RESIDENCIES
Stage One In School residencies put trained teaching artists into the classrooms of Boston Public Schools. Using improvisation and group-based projects chosen and motivated by the class, students learn the tools needed for not only civic engagement, but interpersonal skill building and creative problem solving.
Since 2009, C1's Stage One In-School residencies have focused on schools that have limited access to arts

education due to budget, resource constraints, or structure. We work with each school partner to create a program that fits their unique needs and financial position, allowing the program to grow over time as the school becomes able to build it into its overall budget planning. The program strengthens students' authority, voice, and point of view, while developing young artists into the next generation of changemakers.
We offer both theatre electives and theatre integration into ELL/ESL, ELA, and Humanities classes.
See full list of partner schools
Boston Adult Technical Academy
Boston Community Leadership Academy
Boston Latin Academy
Burke High School
Brighton High School
Fenway High School
Greater Egleston High School
Josiah Quincy Upper School
TechBoston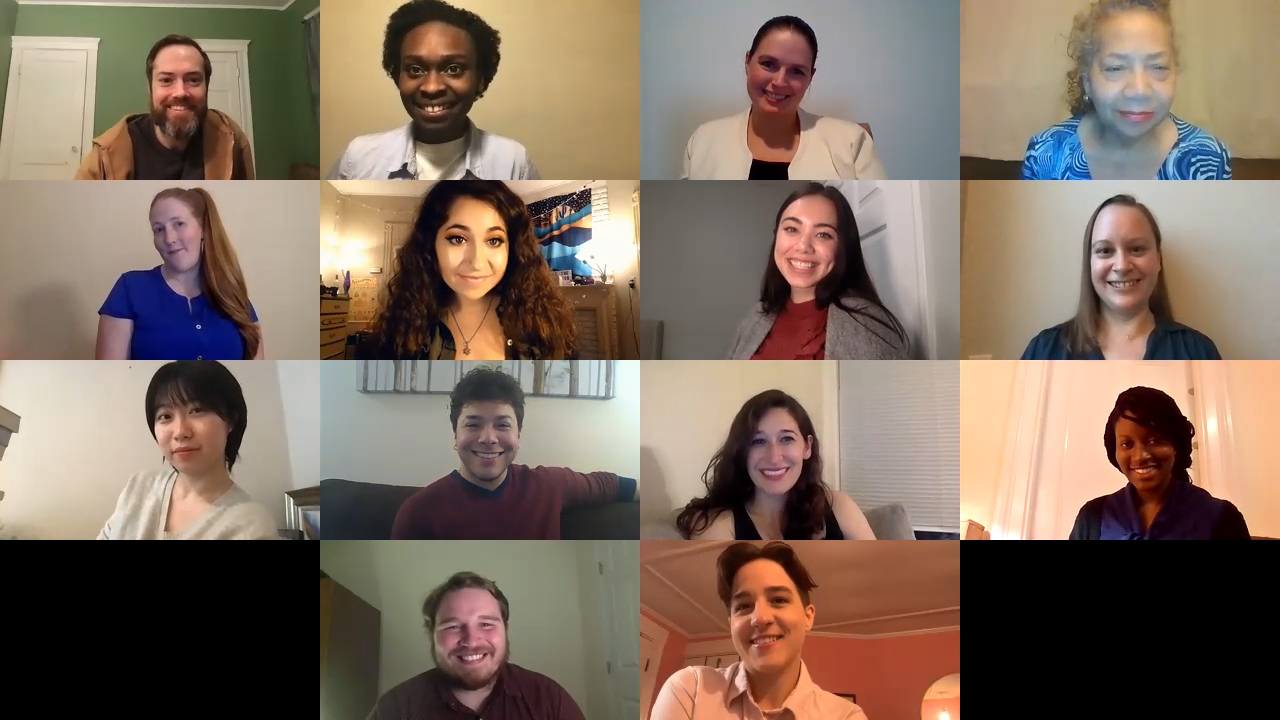 Interested in learning more about PDA? Reach out to us at stageone@companyone.org
PROFESSIONAL DEVELOPMENT FOR ACTORS
The Professional Development for Actors course provides a low cost alternative to expensive theatre courses offered by higher education institutions. Stage One aims to bridge the wealth gap often associated with training in the arts as we believe that cost shouldn't be a barrier to gain the skills needed to work in theatre.
Instructor Deen Rawlins-Harris describes the program as allowing individuals to tap into their core, "to really sit inside who they are as an actor, as a human being, and as a member of the community."

The program also places additional focus on intentionality when choosing acting material, diving deep into the identities actors hold and how a playwright's perspective can impact performance. Performers will also explore their individual responsibility towards equity and social justice as theatre practitioners, an avenue of study not often found in college courses and programming.
Learn about auditions
Check back here for more information about PDA auditions for our next session!
If you'd like to be notified when auditions are announced, feel free to reach out to us at stageone@companyone.org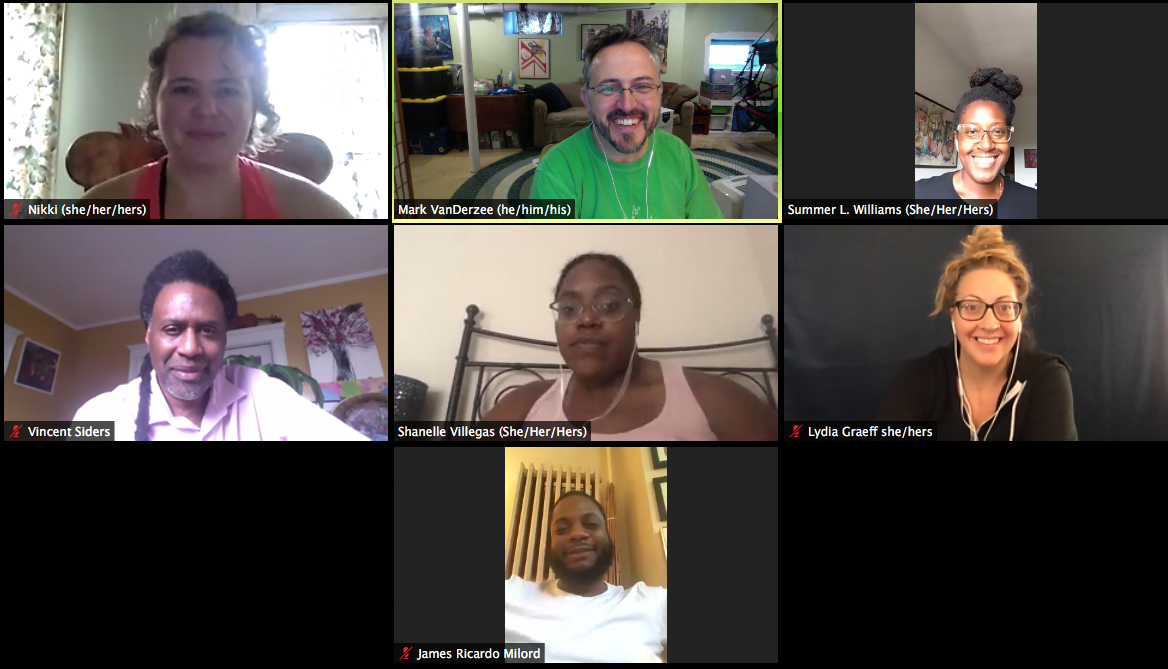 PROFESSIONAL DEVELOPMENT FOR EDUCATORS
The

Professional Development for Educators

program originated from Company One's history of providing robust professional development for our teaching artists. Now, the program has evolved into development opportunities focused on the teachers' role in creating activism centered lesson plans. Mission driven educators will use

theatre integration strategies to cultivate community in their classrooms. By integrating theatre into ESL/ELA/Humanities curriculum,

Professional Development for Educators

 aims to place teaching artists in classrooms where they can have the greatest impact on student's growth and development.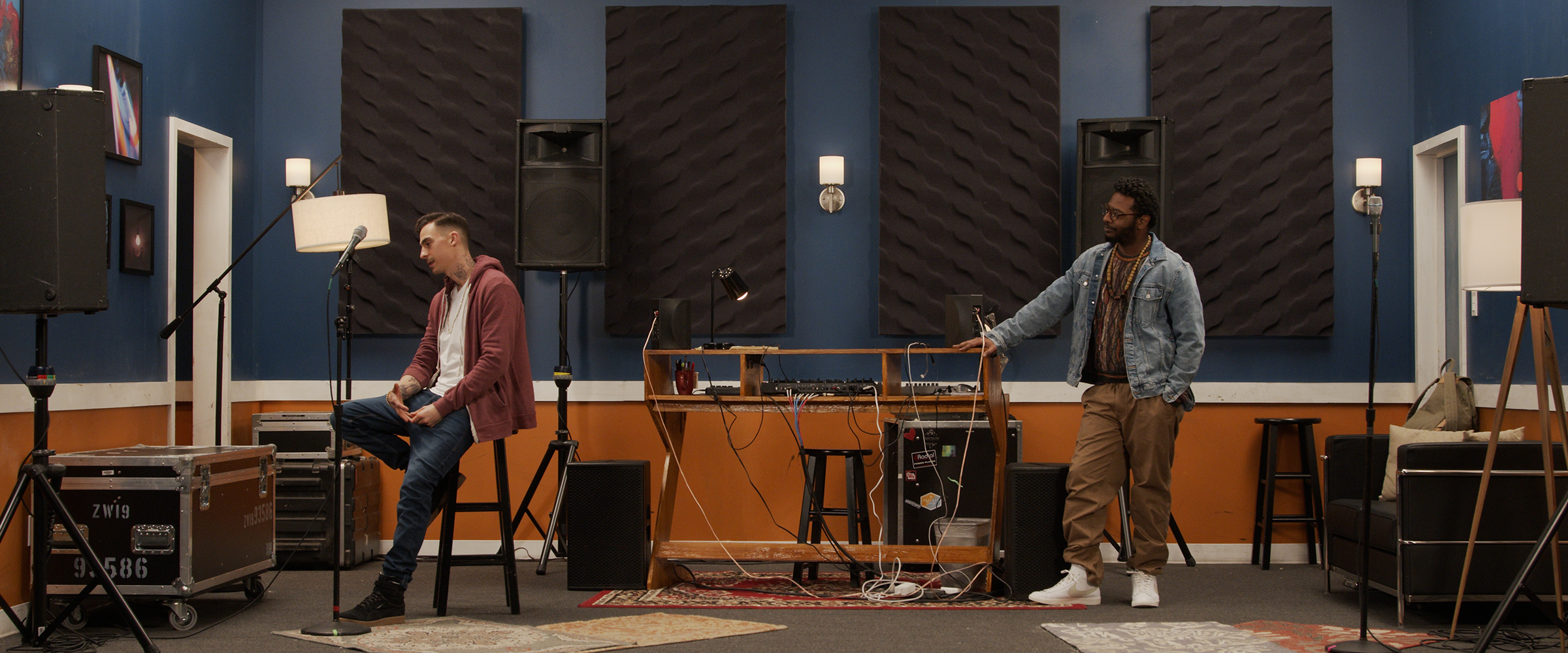 C1 Digital Productions and Learning Experiences
The continued relevance of
Hype Man
by Idris Goodwin led to the creation of a filmed, digital experience for high school students, the first in a series that now includes Inda Craig-Galvan's Black Super Hero Magic Mama and Francisca Da Silveira's can i touch it?. With the aim of catalyzing important conversations around identity, privilege, and racism, C1 Digital Productions and Learning Experiences are
 the first in a planned series of teaching tools we are working to make available for teachers to bring into their own classrooms across Boston.
And, while the filmed performances are digital, the experience isn't. It's a classroom oriented discussion built around the continued importance of the Black Lives Matter movement and the ongoing need for systemic change.
STAGE ONE SEASON 23 TEACHING ARTISTS
Our teaching artists bring cultural responsiveness and years of experience to the classrooms of our partner schools. Their ability to adapt to the needs of each class is key to the success of our programs. Through an emphasis on communication, collaboration, and flexibility, these artists are vital additions to any school's arts programming.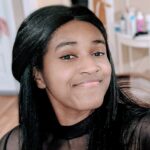 Charlene Browne
In-School Teaching Artist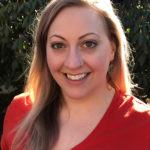 Lydia Jane Graeff
In-School Teaching Artist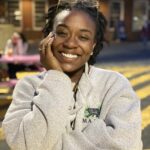 Sabine Jacques
In-School Teaching Artist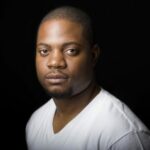 James Ricardo Milord
In-School Teaching Artist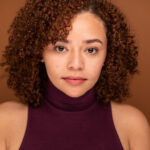 Sandra Seoane-Serí
In-School Teaching Artist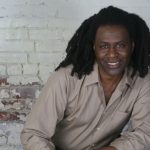 Vincent Ernest Siders
In-School Teaching Artist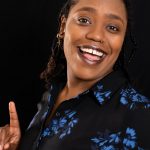 Shanelle Chloe Villegas
In-School Teaching Artist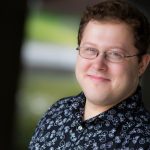 Josh Glenn-Kayden
P.D.A. Teaching Artist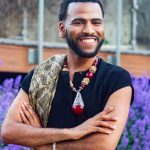 Deen Rawlins-Harris
P.D.A. Teaching Artist

Summer Teaching Artists
Alexandra Delgado
Penelope de la Rosa
Anjaliyah Echemendia
Journey King
Trinidad Ramkissoon
Check back soon for headshots and bios!

SEASON 23 TEACHING ARTIST BIOS
Deleted: Charlene Browne (she/her)
Charlene Browne is an Afro-Caribbean American community artist, writer, and theater educator. She is passionate about building power within BIPOC communities through the arts and the creation of safe spaces for self exploration, unconditional love, and mutual care. Charlene has several years of experience working with BPS youth, facilitating expressive arts workshops with a focus on socio-emotional development, creative freedom, and social justice. Currently, Charlene is attending Lesley University for an M.Ed. in Community Arts with a concentration in Theater Studies.
Josh Glenn-Kayden (he/him)

Josh Glenn-Kayden (he/him) is a Boston-based director and the Artistic Producer and Casting Director at Company One Theatre. Josh's work centers around new plays that help us dream our culture forward and imagine ways to create a more just world together. Josh will be directing the world premiere of Shrike by Erin Lerch with Fresh Ink Theatre in January 2022. Recent directing projects include Wild Flowers by Tatiana Isabel Gil (Company One Better Future series), Visionary Futures: Science Fiction Theatre for Social Justice Movements (consisting of new plays by Phaedra Michelle Scott, M Sloth Levine, and Jaymes Sanchez) at UMass Amherst, Baltimore by Kirsten Greenidge (UMass Amherst), workshops of Walden by Amy Berryman and The Interrobangers by M Sloth Levine (UMass Play Lab), Greater Good by Kirsten Greenidge (A.R.T. & Company One world premiere, associate director), the world premiere of This Place/Displaced (Artists' Theater of Boston, ArtsFuse Best Stage Productions of 2018), the New England premiere of Nicky Silver's The Lyons (Titanic Theatre), and the world premiere of Laura Neill's Don't Give Up the Ship (Fresh Ink Theatre). Josh is also the director and co-producer of The Legion Tapes, a sci-fi podcast written by Erin Lerch. Josh has directed and developed new work for the A.R.T., Company One Theatre, Fresh Ink Theatre, Flat Earth Theatre, Artists' Theater of Boston, the Museum of Science, UMass Amherst, Hub Theatre, the One Minute Play Festival, and TC Squared Theatre Company, among others. Josh holds a BA in Drama from Tufts University and an MFA in Directing from UMass Amherst. www.joshglennkayden.com
Lydia Jane Graeff (she/her)
Lydia Jane Graeff is a Boston based Freelance Teaching Artist, Actor, and a MA K-12 Licensed Teacher. She received her MA in Theatre Education from Emerson College and has worked with several reputable theatre companies and schools around the country and internationally. Currently, Lydia teaches and consults for Huntington Theatre Company, Wellesley Theatre Project, Boston Lyric Opera, Somerville School District, True to Life Training, and Kidstage at the Boston Children's Museum.
Sabine Jacques (she/her)
Sabine Jacques (she/her) is a Massachusetts based actor, social justice facilitator, theater practitioner, educator, and teaching artist. Sabine has spent the past seven years in western Massachusetts, where she completed her B.A in African-American Studies, M.Ed in International Education, and a certificate in Multicultural Theater and Social Justice Education from the University of Massachusetts Amherst. She is excited to be back in the Boston area and to be teaching with Company One! Sabine's most recent performances and projects include Re/Emergence: A Post-Apocalyptic Performance Meditation for Hope & Healing (actor, The Re/Emergence Collective), call me when you get this (actor, GIA Productions), Christopher Columbus is in the Waiting Room (actor, The Tank), A Gathering of Grandmothers (co-director & teaching assistant, Brown Paper Studio/UMass), and My Blackness Is… (producer, grassroots project). Sabine is also a Fulbright Scholar, and is working as a Social Justice & Equity Specialist with the Collaborative for Educational Services.
Deen Rawlins-Harris (they/them)
I am a queer Black non­binary Bostonian, who who has worked as a teaching artist and facilitator in New England, the Mid-Atlantic, and Southeast. I am the child of two loving parents, a sibling, a teacher, a partner, sexual health advocate and educator, facilitator, french fry lover, social dancer, and community activist. I get lost in my own mind and in the poetry of Rainer Maria Rilke. I believe theatre proves we can create just and equitable worlds. My mission as an artist is to generate art that amplifies the vibrancy, ingenuity, and humanity of Black and Brown queer people by aligning our stories with historical, on­going, and prophetic depictions of the world we live in. My work is created for Black and Brown people that cherish intimate portrayals of themselves in art. (Photo Credit: Lauren Miller)
James Ricardo Milord (he/him)
James Ricardo Milord is a professional actor and teaching artist from Boston, Ma. He currently sits on the advisory board for Company One and also works for Stage One. He was last seen in Pipeline at Central Square Theatre. Most recent credits include A Christmas Carol (Underground Railway) The Handmaid's Tale (Boston Lyric Opera), The Agitators and Cyrano (Gloucester Stage). Other credits include Anna Christie and Barbecue (Lyric Stage), Akeelah and the Bee (Wheelock Family Theatre), Clybourne Park (Longwood Players Club), The Good Negro, Splendor, The Brothers Size Trilogy, Clockwork Orange (Company One), & Macbeth (Shakespeare Now) to name a few. Film credits include Honest Thief (Solution Entertainment Group), Proud Mary (Screen Gems), The Brotherhood (Showtime), a handful of indies and industrial commercials. He is the proud recipient of the David Wheeler Award for Best Emerging Talent. Mr. Milord continues to pursue his dreams professionally and encourages all to do the same.
Sandra Seoane-Serí (she/they)
Sandra Seoane-Serí is a freelance actor and teaching artist based in Boston. She received her Bachelor of Arts in Theater and Film at the University of Massachusetts, Amherst. She hopes to be a part of stories that challenge stereotypes and spark conversation. Her recent work includes Speakeasy's BLKS, Artists Theater of Boston's She Eats Apples, the WAM Theatre/Central Square Theater's Pipeline and a Daniela Martinez film Shift which was selected for the 2021 Roxbury International Film Festival.
Vincent Ernest Siders (he/him)
Vincent Ernest Siders is a stage director, equity actor, producer, educator, and consultant. Currently he is the Director and Lead Instructor for the 'Ambassadors', the touring division of Youth Underground at Central Square Theater. Vincent has served as Artistic Director for two theater Companies, both in Boston: New African Company and TYG Productions -home of the Family Beef Feast Festival. Vincent has worked as director and theater educator for a number of theaters and institutions of learning including: Huntington Theater, Central Square Theater, Hibernian Hall Boston, Boston Playwrights Theater, Boston University, Emerson College, New African Company, Dance Theater Complex, Upward Bound and Boston Public Schools. As an actor, Vincent has performed throughout the East Coast. Memorable roles include but not limited to: King Shahrayar in "Arabian Nights" and Uncle Diva in "Mr g" both at Central Square Theater; Joe Bell in "Guided Tour" at Hibernian Hall in Roxbury; Tom in "The Glass Menagerie at Lyric Stage; Friar Francis in "Much Ado About Nothing" with Commonwealth Shakespeare Company; Lucius in "Jesus Hopped the A Train" with Company One; Rooftop in "Our Lady of 121st Street" with SpeakEasy Stage Company; and James in "Monticel" at Boston Playwrights' Theatre, where he played the role of Thomas Jefferson's unclaimed son. Dubbed 'a Boston Treasure' by The Boston Globe, Vincent has received: two IRNE nominations for Best Direction, two IRNE Awards for Acting, the Elliot Norton Award for Best Actor, and Boston Magazine's Best of Boston Award for best Actor.
Shanelle Chloe Villegas (she/her)Deleted:
Shanelle Chloe Villegas is a Boston-based actor, poet, deviser and teaching artist. She is excited to be teaching with Company One for the first year and hope the partnership is for many years to come! When she is not teaching, Shanelle can be seen performing all around Boston. Her recent works include touring with New Repertory Theatre's Classic Repertory Company for both their fall and spring tours. Other works include Fresh Inks' Last Catastrophist, Yo Soy LOLAs' Las Que Sueñan, and Speakeasy Stage Companys' School Girls; Or, The African Mean Girls Play. Currently, Shanelle is writing an autobiographical one-woman show about intergenerational trauma. Shanelle is a first-year graduate of Boston Conservatory at Berklee's Contemporary Theatre program.
In 1999, Stage One, Company One Theatre's education program, began a summer camp at an independent site in the Boston area. Two years later the summer program was invited to be a resident at the Coolidge Corner Theatre, where the curriculum began to evolve into a more intensive training.  In 2006, Stage One took up its home at the Boston Center for the Arts.
In 2012, Company One Theatre, in collaboration with the City of Boston and the Department of Youth Engagement and Employment, began its Apprentice Program, which works with Boston teens to offer positive, pre-professional work experience. Around the same time, the company introduced its Professional Development for Actors Class, which provides Boston actors with challenging character development, technique, and audition training.
As part of Stage One: In-School, Company One Theatre has established teaching artist residencies within elementary, middle, and high school campuses in the Boston Public School system to introduce foundational elements of performing arts, theatre production, and artistic engagement to Boston's youth.
© 2022 Company One — Boston Theatre tel: 617.292.7110 — fax: 617.307.4475 — email: info@companyone.org — 539 Tremont St — Boston, MA 02116