There are no tickets
available for purchase
at this time.
Get Tickets
C1's Professional Development for Actors program is designed to empower participants to be creative and collaborative, while developing their voice and building their skills. Like a skilled tradesperson, an actor needs to practice their craft, developing body, voice, and imagination.
C1 offers two classes that will activate, support, and challenge participants to achieve their artistic goals. Each eight week session also includes master classes led by Company One's Artistic staff, and will culminate in a showcase performance. An audition is required for entry into both classes.
The Actor's Workshop
FALL SESSION: TUESDAYS 10/22 – 12/17
SPRING SESSION: TUESDAYS 3/24 – 5/19
– Build on a strong foundation to develop skills in character development and script analysis with instructors Rosalind Thomas-Clark and Victoria Marsh.
– Hone your craft through in-depth work on several monologues and scenes, preparing you for auditions and the deep work of a potential role
– Participants who have completed this class have been cast both here at C1 and at companies around the city, including American Repertory Theater, Actors' Shakespeare Project, Commonwealth Shakespeare Company, Fresh Ink Theatre, Front Porch Arts Collective, Huntington Theatre Company, and Lyric Stage Company
The Actor's Toolkit
NEW CLASS STARTING SPRING 2020!
TUESDAYS 3/24 – 5/19
– Strengthen the foundation of your craft as an actor by working inside-out and outside-in, led by teaching artist Deen Rawlins (last seen on the C1 stage in Season 19's Wig Out!)
– Drill down to the core of the text using imagination, voice, and body
– Build from a core inspiration through ensemble-based process of creation
Shoutout to our Fall 2019 PDA participants on a successful showcase!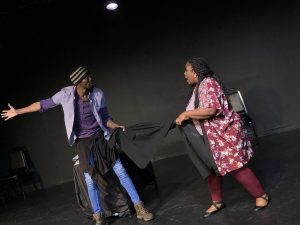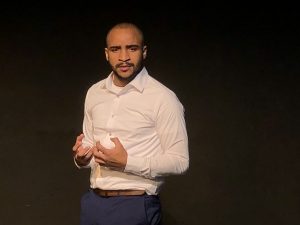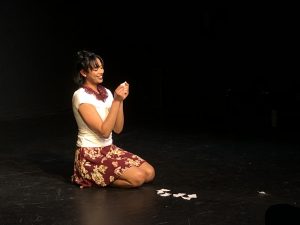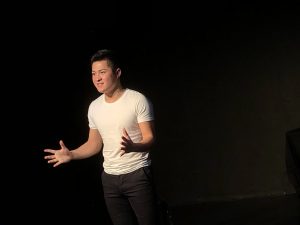 Spring 2020 PDA Auditions
When: Tuesday, March 10, 2020 6pm – 9pm
Where: Calderwood Pavilion at the BCA
Auditions will be scheduled in five minute slots.
**An audition for new students is required; returning students must re-apply but need not audition**
AUDITION REQUIREMENTS
– One minute monologue
– Resume and headshot
TUITION
$275.00 for 8 weeks of class, including workshops with Company One Theatre directors and casting associates.