There are no tickets
available for purchase
at this time.
Get Tickets
C1's Professional Development for Actors program is designed to empower participants to be creative and collaborative, while developing their voice and building their skills. Like a skilled tradesperson, an actor needs to practice their craft, developing body, voice, and imagination.
Eight weeks of class work culminate in a virtual showcase of scene and monologue work, which will be viewable to the public.
Students who have completed the course have gone on to perform at companies around the city, including American Repertory Theater, Actors' Shakespeare Project, Commonwealth Shakespeare Company, Fresh Ink Theatre, Front Porch Arts Collective, Huntington Theatre Company, and Lyric Stage Company.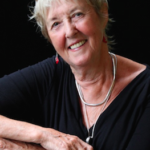 Rosalind Thomas-Clark
As a teacher, director and actor, Ms. Thomas-Clark (TC) has worked professionally for stage, radio, and film, and is Artistic Director of TC Squared, New Theatre Outside the Box. For the past eight years, she has co-directed the Company One Theatre class Professional Development for Actors and is on the C1 Board.
With her passion for the development of arts and education, TC founded several start-up arts organizations in Britain, New Zealand, and the USA, and spent ten years as founding Chair of Theatre at the Boston Arts Academy, as well as teaching Shakespeare at the Winsor School. At Brown University for six years, she taught Acting and Directing as well as initiating a new program, Theatre Outreach for Youth. She also taught Public Speaking and Communication to graduate students and is the CEO of Communication Consultants, working with corporate and educational clients for the past forty years.
Committed to theatre for social change, her own theatre company, TC Squared, produces Staged Readings of new writing by Boston artists that culminate in a New Play Festival each year at the Boston Playwrights' Theatre. Her production of The Great War Theatre Project: Messengers of a Bitter Truth, commemorated the centenary of World War One, and was seen throughout the Boston area, in NYC and in Boston Public schools. This travelled to England, where the actors were performing and working with high school students to create a complimentary multi-media piece. She produced an adaptation of Everyman, collaborating with actors aged twelve to seventy-five, which travelled to the Miami Theatre Center, FLA. Recently, she directed the first full production of a new play from the TC2 Play Lab: Crossing Flight by Erin Lerch.
TC studied with the late Augusto Boal in Brazil. She was awarded Boston's Teacher of the Year Award and a SURDNA Artist Colony Grant. She has taken several classes at Harvard Graduate School of Education and is completing her book on Acting and Directing. She lives in Cambridge, Massachusetts, near her three children and five grandchildren.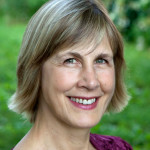 Victoria Marsh
Victoria Marsh has worked closely with Boston area playwrights on new play development throughout her career as a director. Productions include the THE EMANCIPATION OF MANDY AND MIZ ELLIE by Lois Roach (Company One), THE GIBSON GIRL by Kirsten Greenidge (Company One), AT THE READY by Kirsten Greenidge (Company One for the Boston Theatre Marathon), BREAK-IT-DOWN by John ADEkoje (Company One for the Boston Theatre Marathon), SAILING DOWN THE AMAZON by Rosanna Yamigiwa Alfaro (Boston Playwrights Theatre), HAIKU by Kate Snodgrass (Boston Playwrights Theatre), 103 WITHIN THE VEIL by Kirsten Greenidge (Company One), LOST CITY by Conrad Bishop and Elizabeth Fuller (Company One), TWILIGHT: LOS ANGELES 1992 by Anna Deavere Smith (Company One), RASH ACTS by Conrad Bishop and Elizabeth Fuller (Company One), BOBBY PINS UP OUR NOSE by Judy Tso and Christina Chan, and UNBINDING OUR LIVES (Asian American Theatre Project). Marsh led new development workshops of THE GLIDER by Kate Snodgrass for the Women on Top Theater Festival, WHITE ASHES by Barbara Blatner for the Playwrights Platform Festival of New Plays, and Rosanna Yamagiwa Alfaro's COWBOY SAMURAI for New Theater, Inc. As the managing director of New Theatre, Inc. Marsh produced three NeWorks festivals, featuring Boston writers. Victoria is a Programming Coordinator for WGBH Television. She is an Honorary Board Member of TC Squared Theatre Company, producers of staged readings of new work by Boston Arts Academy alumni.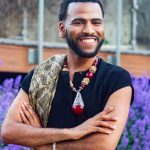 Deen Rawlins-Harris
I am a queer Black non­binary Bostonian, who who has worked as a teaching artist and facilitator in New England, the Mid-Atlantic, and Southeast. I am the child of two loving parents, a sibling, a teacher, a partner, sexual health advocate and educator, facilitator, french fry lover, social dancer, and community activist. I get lost in my own mind and in the poetry of Rainer Maria Rilke. I believe theatre proves we can create just and equitable worlds. My mission as an artist is to generate art that amplifies the vibrancy, ingenuity, and humanity of Black and Brown queer people by aligning our stories with historical, on­going, and prophetic depictions of the world we live in. My work is created for Black and Brown people that cherish intimate portrayals of themselves in art. (Photo Credit: Lauren Miller)
Winter 2021 PDA Auditions
Auditions for our Winter session were held on January 12, 2021.
WINTER SESSION DATES
– Auditions: 1/12
– Classes: 1/26, 2/2, 2/9, 2/16, 2/23, 3/2, 3/9, 3/16
– Dress Rehearsal: Monday 3/22
– Showcase: Tuesday, 3/23
AUDITION REQUIREMENTS
– One minute monologue
– Resume and headshot
TUITION
$275.00 for 8 weeks of class, including workshops with Company One Theatre directors and casting associates.
Stay tuned for our upcoming auditions! Email training@companyone.org if you have any questions!