There are no tickets
available for purchase
at this time.
Get Tickets
"I've learned to be more creative and open minded. I know I never used to be like that."
– Nada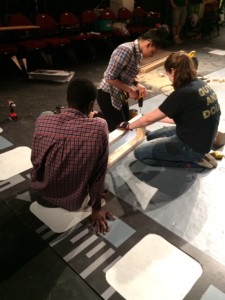 Company One Theatre's Apprentice Program is a professional development opportunity designed to give young Boston High School Students the skills they need to work on professional theatrical productions. Our program develops many of the skills necessary to the 21st century workforce including adept communication and collaboration, adaptability and flexibility, and critical thinking — all in a positive, creative and safe space.
Our program is appropriate for all high school students, regardless of prior production experience. It's perfect for anyone interested in theatre as a vocation or avocation, and for those who value the intersection of art and community as well.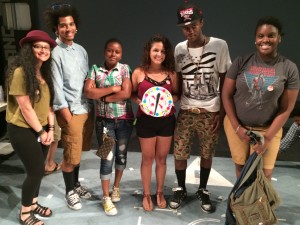 Company One Theatre's professional staff and local artists teach master classes, which introduce and deepen students' understanding of every element of the production process, including Directing, Stage Management, Production Management, Fight Choreography, Dramaturgy, Technical Design and Front of House Management. In addition, apprentices receive classes on essential skills, which apply to the workplace more broadly, including Resume Writing, Communication, Financial Literacy and Budgeting.
"It helped me be more open with my ideas. Here, when we do the community engagement events, I share my ideas and it's not just my ideas to myself, it's my ideas with everyone else."
– Brieana
"I've had students or friends complain about how we don't learn about anything thats actually going to help us in the real world. And here we learned about financial literacy and how to make a resume and a cover letter and I think thats really interesting and useful." – Shayna
"My experience here at Company One has been amazing…I consider them a second family"
– anonymous
"I love coming here. After school, my stress and everything goes away. I get to come here and think about the things that I love- theatre. My mind is in a more positive place." – Nada
Interested in working with Company One Theatre as an Apprentice?
Company One Theatre collaborates with the City of Boston's Department of Youth Engagement and Employment to offer employment opportunities for teens during both the summer and the school-year.
For more information about Company One Theatre's Apprentice Program, contact stage-one@companyone.org.