LEFTOVERS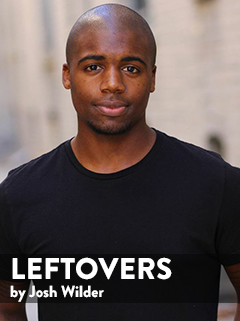 A World Premiere by Josh Wilder
Directed by Summer L. Williams
In Development With Company One's PlayLab
July 14 – August 12, 2017
Stay Tuned for Location
Weeds are a given in the heart of South Philly, but when a giant dandelion sprouts overnight and wishes start falling from the sky, one family begins to see a way out of the cycle of poverty that has governed their lives. For brothers Jalil and Kwamaine, hope is running thin as they wait for the arrival of their absent father—and in time, discover the power of their own dreams and the transformative influence of forgiveness. Seizing the possibility of no longer feeling like the city's leftovers, the two brothers find themselves on an adventure they never could have dreamed of.
C1's Take:
This year, we are excited to debut a refined program structure for PlayLab — C1's multi-tiered new play development program that has served over 26 playwrights over the past 5 years — that will provide even more opportunities for writers at all stages of their careers. That work includes the year-long developmental workshop of LEFTOVERS, culminating in our World Premiere production in July 2017.
PLAYWRIGHT & PRODUCTION STAFF
>> LEFTOVERS: A PLAYLAB WORKSHOP READING
Join us Friday, April 21st as we ramp up to this summer's world premiere of LEFTOVERS by Josh Wilder! Get a sneak peek at the script-in-development and meet the playwright at this free public reading — part of C1's groundbreaking PlayLab program. RSVP here!
Stay tuned for information on special events!
Coming Soon