DANCE NATION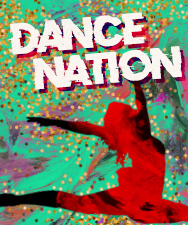 A 2019 Pulitzer Prize Finalist
DANCE NATION
by Clare Barron
directed by Shana Gozansky
May 15 – June 13, 2020
Loeb Ex @ American Repertory Theater
"I have seen the future, and it is Dance Nation." — The Washington Post
Cuteness is death in Dance Nation, where an army of ferocious pre-teen girls (and Luke) are ready to claw their way to Nationals and heal the world through dance.

A play about 13-year-olds portrayed by a cast of all ages, Clare Barron's 2019 Pulitzer Prize finalist is a brimming cauldron of adolescent rage and joy, a forcible reminder of the girls we were, back when anything was still possible.
Coming Soon
Stay tuned for information on special events!
Coming Soon