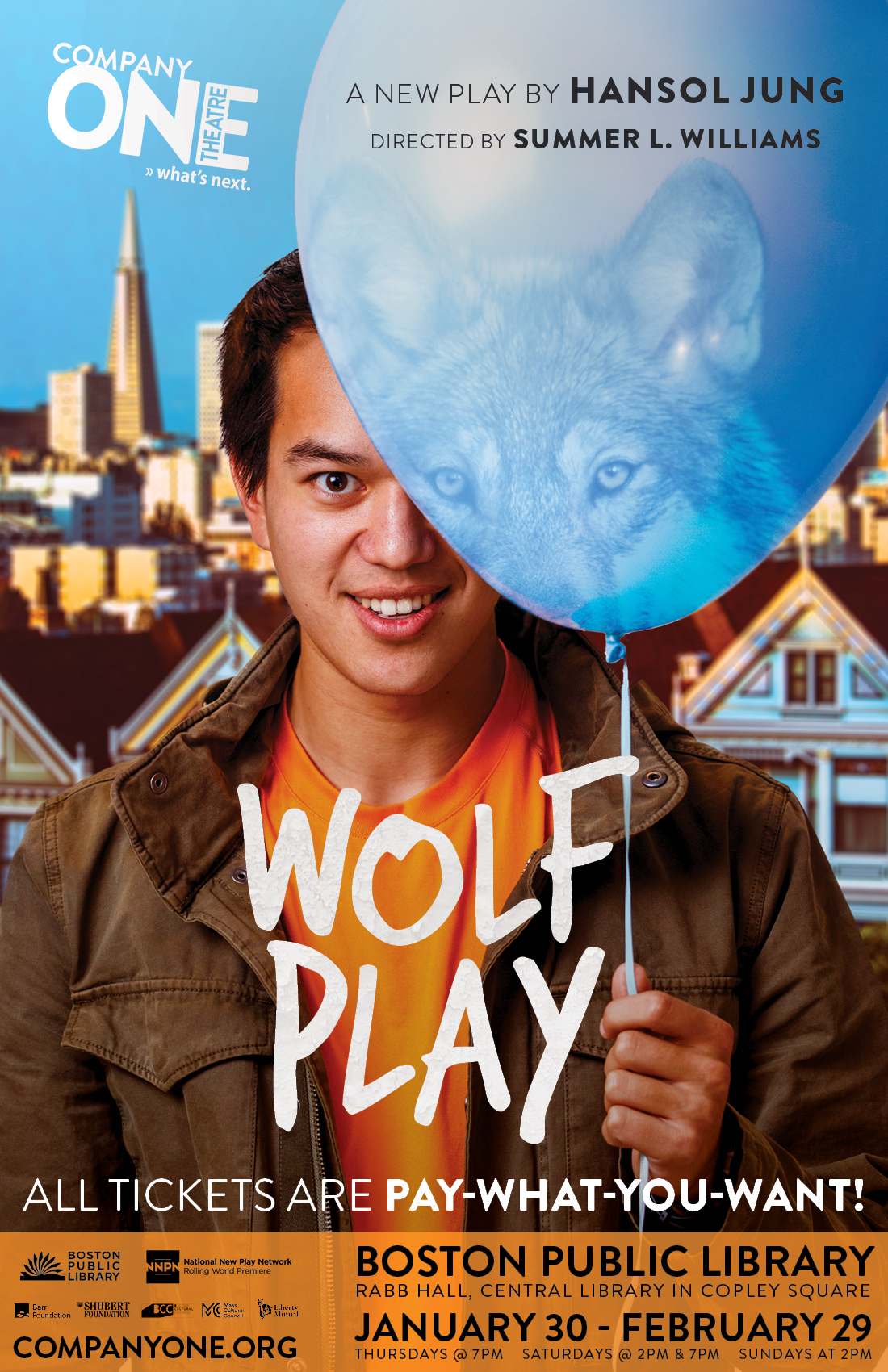 PAST PRODUCTION  |  SEASON 21

A National New Play Network Rolling World Premiere 
WOLF PLAY
by Hansol Jung 
directed by Summer L. Williams
in partnership with the Boston Public Library
Jan 30 – Feb 29, 2020

Rabb Hall @ Boston Public Library
Central Branch in Copley Square
All tickets are Pay-What-You-Want, with $0 minimum!
iiiiiiin this corner, we have southpaw boxer Ash, who's on the verge of her pro debut when her wife Robin adopts a Korean boy off the internet without technically checking in with Ash first. Aaaaaaaaand in this corner, we have the boy's first pair of adoptive parents, who were all set to unadopt him until they realized he'd be growing up… without a dad. Now, the boy is caught in the middle, and just wants to find his wolfpack.
Hansol Jung's WOLF PLAY is a deeply theatrical hunt for familial connection in the wilds of 21st century America.
"Jung is in a class of her own… The play simultaneously celebrates our extraordinary capacity for love, exposes our nastiest inclinations toward selfishness, and admonishes the injustices of our social systems."
"A play our clamorous world needs now."
— Joyce Kulhawik

"Hansol Jung's moving and inventively on-point play is directed by Summer L. Williams with her usual deft touch."
— The Boston Globe

Recommended for ages 14 and up.
This production includes adult language and potentially difficult subject matter.
Want to reference one of our dramaturgy articles? Click here for citation information!


Company One Theatre is producing
Wolf Play to AMPLIFY:
that every child deserves love and a fighting chance to heal from personal and cultural trauma

the many ways people become family, and the extreme lengths they may go to protect the pack

the tools needed to navigate the thin dividing line between vulnerability and violence 

local efforts to support the lived experiences of transracial and transnational adoptees

accessible theatre that opens conversations for all, thanks to Pay-What-You-Want ticketing and the support of the Boston Public Library
Connectivity Partners
The Trauma Center / Trauma-Sensitive Yoga division at Boston's Justice Resource Institute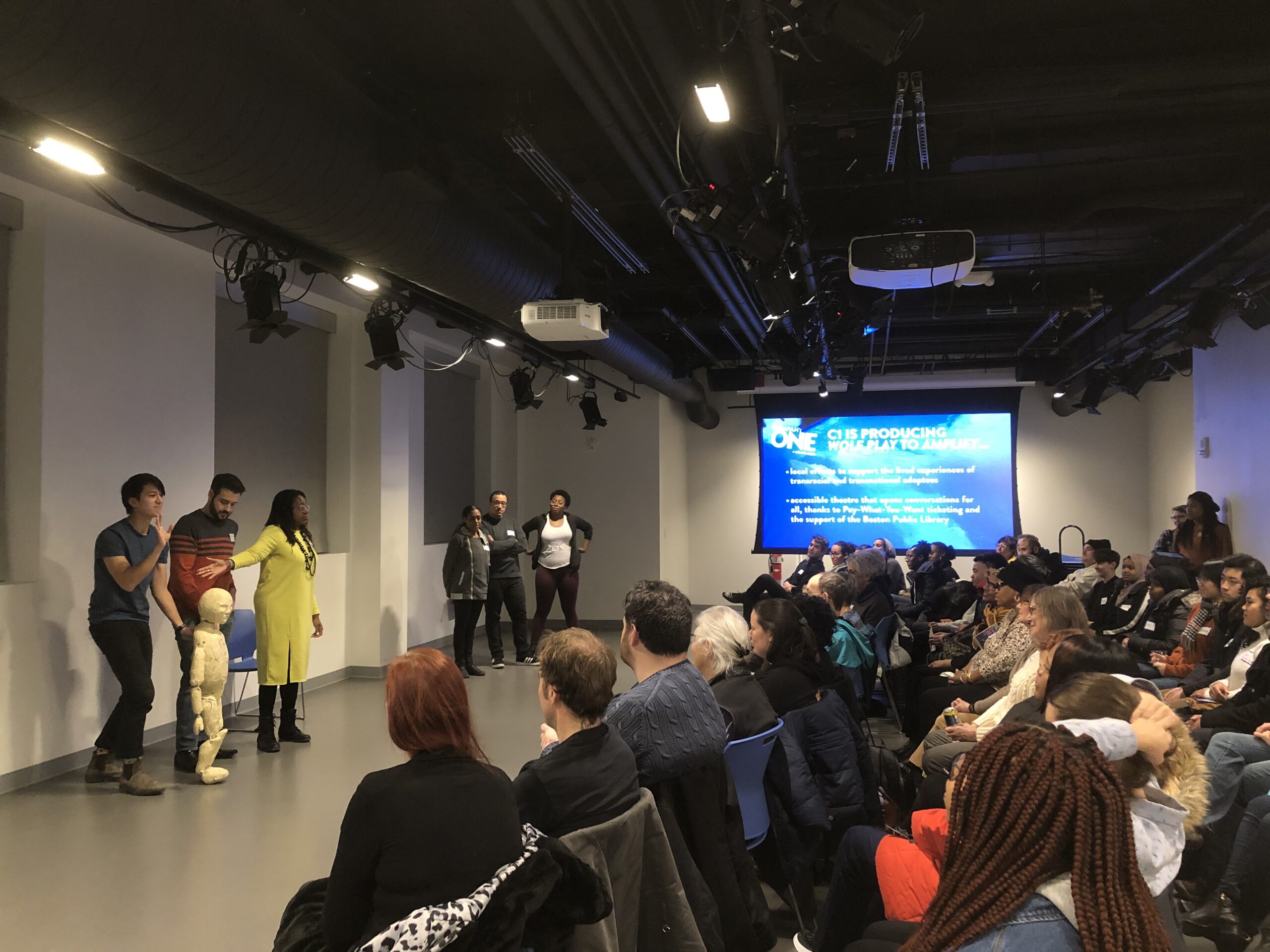 Thursday, Jan 9, 2020
Studio Session
Director Summer L. Williams rehearsing a scene with the cast at  Pao Arts Center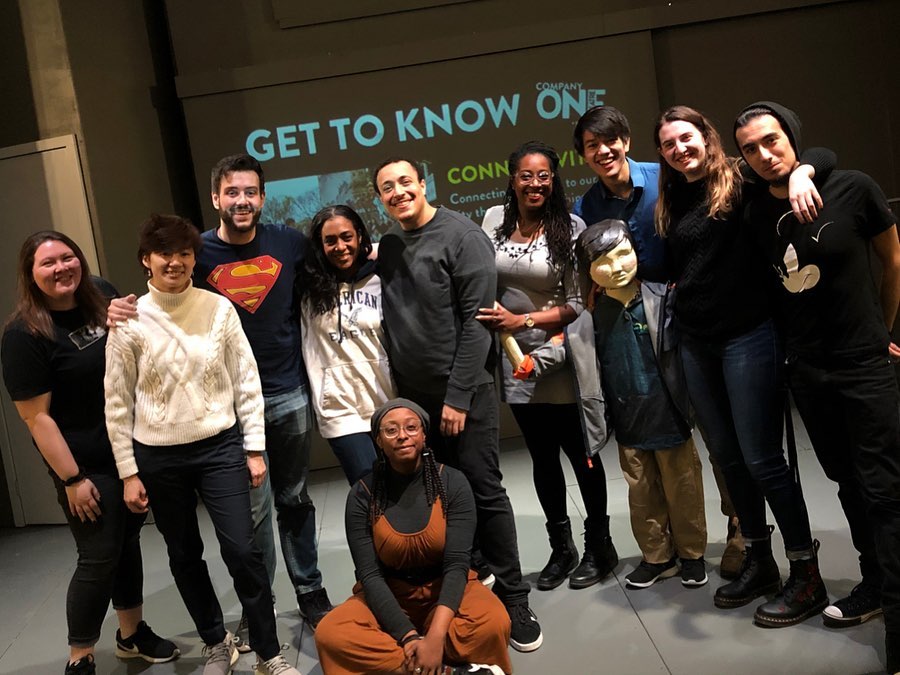 Saturday, Feb 9, 2020
Post-Show Discussion
with playwright
Hansol Jung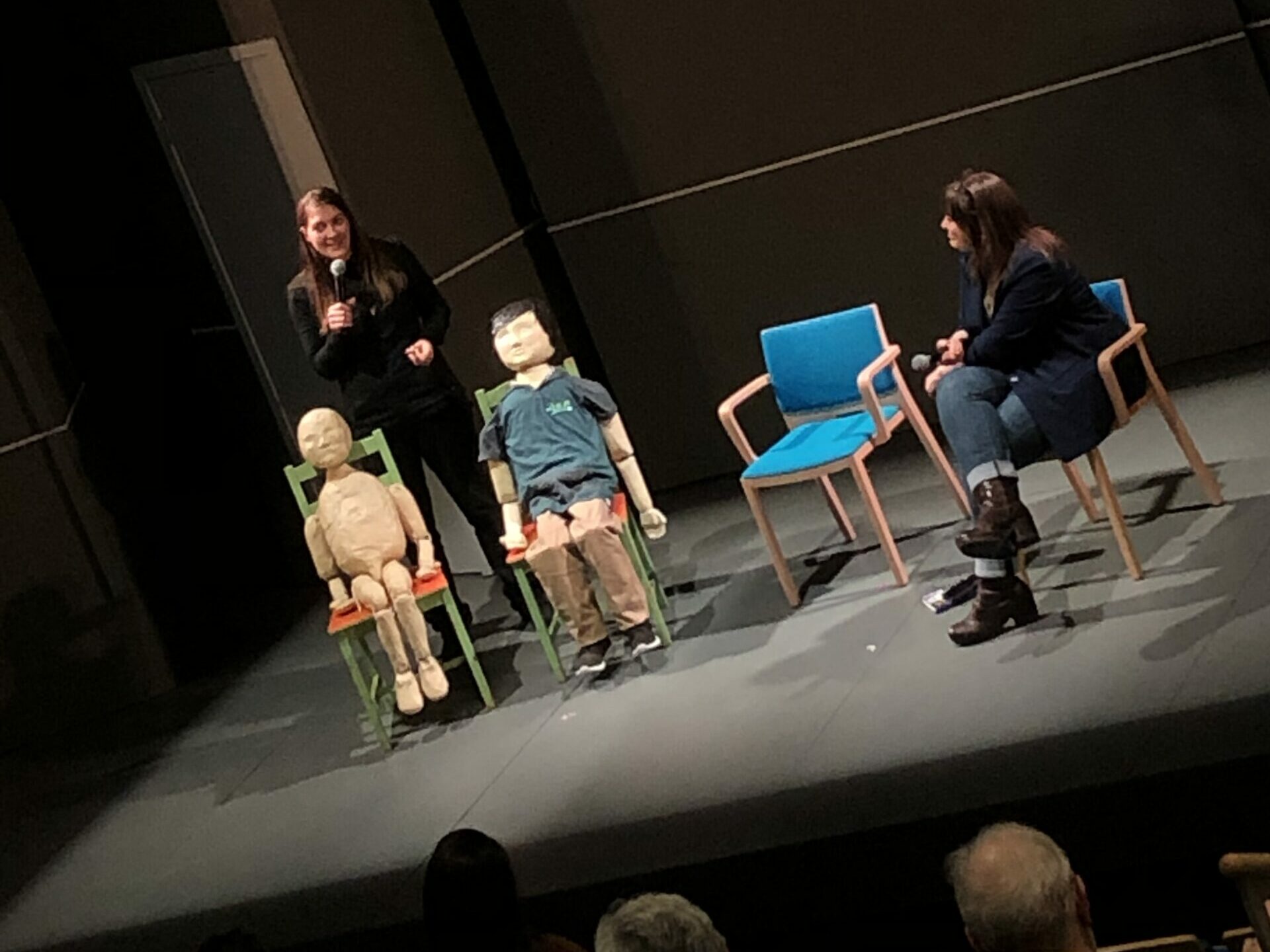 Thursday, Feb 20, 2020
Post-Show Discussion
with puppetry director Roxanna Myhrum and dramaturg Ilana M. Brownstein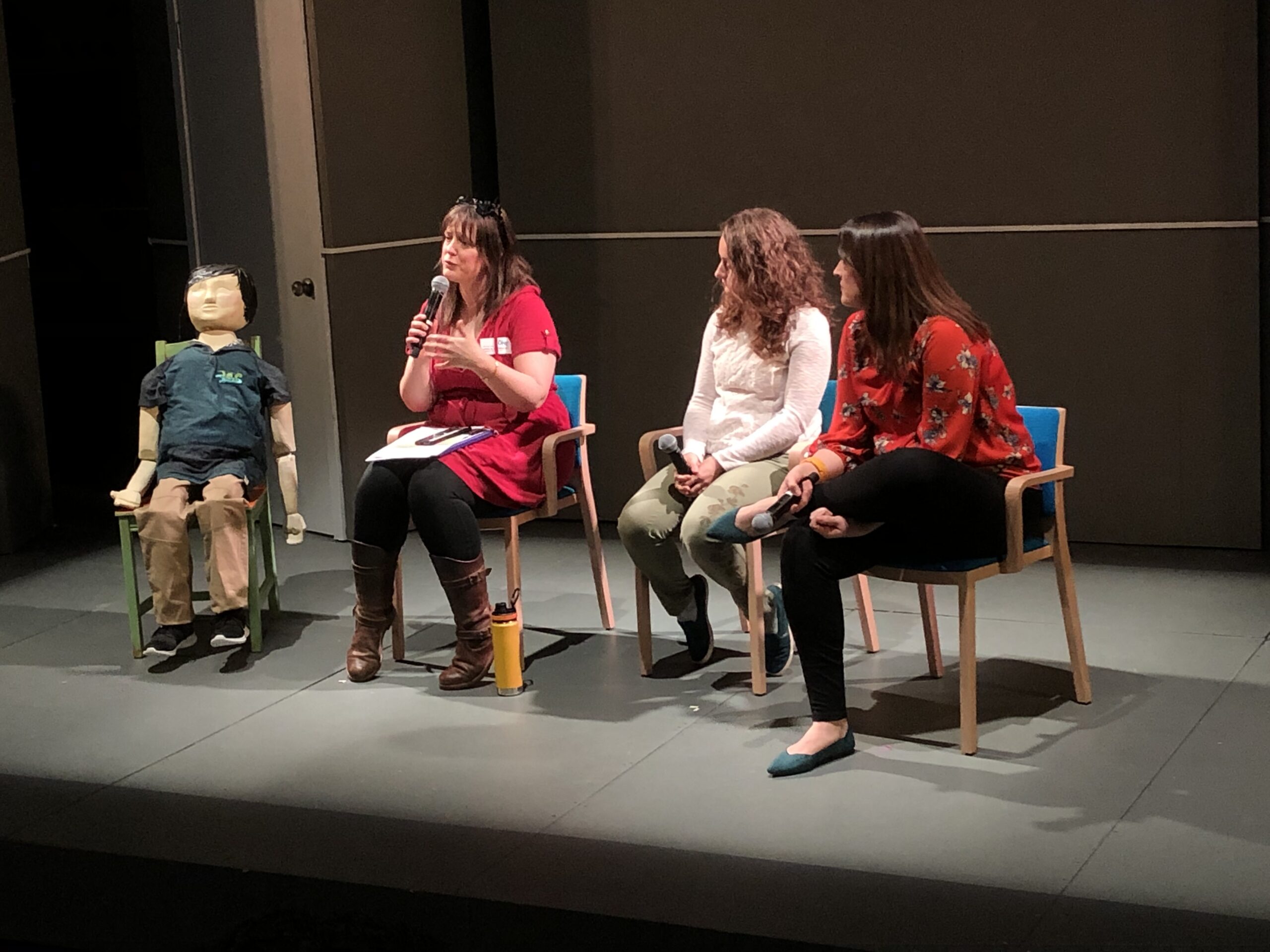 Sunday, Feb 23, 2020
Post-Show Discussion
with Angelica Emery-Fertitta
and Jennifer Turner of
The Trauma Center / Trauma-Sensitive Yoga division at
Boston's Justice Resource Institute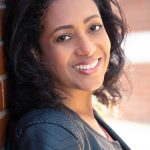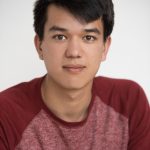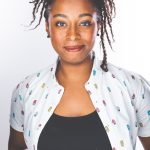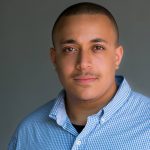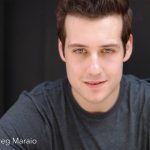 PLAYWRIGHT AND PRODUCTION TEAM
Hansol Jung, Playwright
Summer L. Williams, Director
Ilana Brownstein, Dramaturg
Karly Foster, Costume Designer
Kat C. Zhou, Lighting Designer
Janie E. Howland, Scenic Designer
Matt Otto, Sound Designer
Jason Ries, Properties Designer
Roxie Myhrum, Puppetry Director
Amanda Gibson, Puppetry Designer & Builder
Kayla Norton, Stage Manager
Jasmine Brooks, Assistant Director
Elena Morris, Assistant Dramaturg
Miranda McLean, Assistant Stage Manager
Jake Mariño, Assistant Stage Manager
Jessica Pfau, Technical Director
Patrick Bedell, Master Electrician
Bella Tasha, Sound Board Operator
BIOS
Inés de la Cruz
Inés is a Boston based actor. Recent credits include: THIS PLACE/DISPLACED (Artists' Theatre of Boston), YO SOY LOLA, THE NARRATIVE: RECLAIMED, WRESTLING WITH FREEDOM III (Our Place Theatre Project). She has been an active member of Escena Latina Teatro, and has served as production manager, director, and actor since 2006. Ines has performed in various TC Squared Theatre Company productions. You can catch Inés as Catalina De La Cruz in the comedic web series, THE PINEAPPLE DIARIES.
Minh-Anh Day
http://www.minhanhday.com
Company One debut! Previous theater credits include PERICLES (title role), MACBETH, TWELFTH NIGHT (Stanford Shakespeare Company), GNIT (Stanford Theater Lab, also director), LIFE IS A DREAM (Stanford Theater Department), and WINNIE THE POOH (Wheelock Family Theatre). Film: Soñadora, Raspberry, Free Guy (starring Ryan Reynolds). His plays have been workshopped by the Actors' Shakespeare Project and the Komm Collective. Education: NTI and Stanford University.
Tonasia Jones
http://tjones.moonfruit.com
Company One Debut! Recent Theatrical Credits: THREE MUSKETEERS (Madam de Treville) with Greater Boston Stage Company, WITH GLITTERING EYES (Coral) with Hibernian Hall, FOR COLORED GIRLS (Lady in Purple) with Praxis Stage, FINISH LINE (Lee Ann Yanni) with Boston Theater Company, DON'T GIVE UP THE SHIP (Martha) with Fresh Ink Theater Company, FULL TERM (Chrissy) with Artist's Theatre of Boston, MOTHER HICKS (Alma & Ensemble), and LOVE OF THE NIGHTINGALE (Niobe) with EMERSON STAGE. Staged Reading & Workshop credits: UNTITLED PLAY ABOUT MEASUREMENT (Nidia) and COMMON GROUND (Ensemble) with Huntington Theater, THE RIOT PLAY (Game Master) with ArtsEmerson, DIASPORA (Sunny) with Speakeasy Stage Company, THE CAVE (Yevi) with Huntington Theater, THE LAST CATASTROPHIST (Marina) with Company One, and QUEEN OF SAD MISCHANCE (Kym) with New Repertory Theatre. She holds a BFA in Acting from Emerson College.
Adrian Peguero
Adrian (He/Him/His) is elated to return to Company One! Previous credits include: MISS YOU LIKE HELL (Company One Theatre), THIS PLACE/DISPLACED (Artists' Theatre of Boston), and OTHELLO (New Repertory Theatre's Classic Rep Company)
Greg Maraio*
Greg is thrilled to returning to Company One after appearing in COLOSSAL, SPLENDOR, THE GOOD NEGRO, THE GIBSON GIRL, MR. MARMALADE, and THE LAST DAYS OF JUDAS ISCARIOT. Recent acting credits include SIGNIFICANT OTHER (IRNE nomination), CASA VALENTINA (IRNE and Elliot Norton nominations), and NECESSARY MONSTERS with SpeakEasy Stage; THE BOOK CLUB PLAY, BRAWLER (IRNE nomination), and FAITHLESS with Boston Playwrights' Theatre; LES LIASONS DANGEREUESES with Central Square Theater. A Boston native, Greg has also worked with many local companies including the Huntington, New Rep, Zeitgeist Stage, Bad Habit, Theatre on Fire and Merrimack Rep. He received his BFA from Lesley University where he studied acting with Anne Pluto. *Member of Actor's Equity Association
Hansol Jung
Hansol Jung is a playwright and director from South Korea. Plays include Among the Dead (Ma-Yi Theatre), Cardboard Piano (Humana Festival at Actors Theatre of Louisville), No More Sad Things (co-world premiere at Sideshow Theatre, Chicago and Boise Contemporary Theatre), Wolf Play, and Wild Goose Dreams. Commissions from Playwrights Horizons, the Virginia B. Toulmin Foundation grant with Ma-Yi Theatre and a translation of Romeo and Juliet for Play On! at Oregon Shakespeare Festival. Her work has been developed at the Royal Court (London), New York Theatre Workshop, Berkeley Rep's Ground Floor, O'Neill Conference, Sundance Theatre Lab, Lark Play Development Center, Salt Lake Acting Company, Boston Court Theatre, Bushwick Starr, Asia Society New York, and Seven Devils Playwright Conference. She is the recipient of the P73 Playwright Fellowship at Page 73 Productions, Rita Goldberg Playwrights' Workshop Fellowship at the Lark, 2050 Fellowship at New York Theater Workshop, MacDowell Colony Artist Residency, and International Playwrights Residency at Royal Court (London). Her plays have received the Paul Stephen Lim Playwriting Award (Among the Dead), Honorable Mention from the 2014 Arch and Bruce Brown Playwriting Competition (Cardboard Piano), and was named 2014 finalist for the Ruby Prize (No More Sad Things). She has translated over thirty English musicals into Korean, including Evita, Dracula, Spamalot, and The 25th Annual Putnam County Spelling Bee, while working on several award winning musical theatre productions as director, lyricist and translator in Seoul, South Korea. Jung holds a Playwriting MFA from Yale School of Drama, and is a proud member of the Ma-Yi Theatre Writers Lab.
Summer L. Williams
Please view Summer's bio on the
C1 Staff page
.
Ilana M. Brownstein
Please view Ilana's bio on the
C1 Staff page
.
Karly Foster
Karly (she/her/hers) studies Theater and Psychology at Bridgewater State University where she has costume designed HAND TO GOD, THE SWAN, and masks for CONFERENCE OF THE BIRDS. She has assistant costume designed for SKIN OF OUR TEETH at BSU and LEFTOVERS here at Company One. She has also presented to the education and costume commissions at USITT. She is excited to be back and working with everyone at Company One Theatre!
Kat C. Zhou
Kat is a lighting designer and third year MFA candidate at Boston University. She is pleased to be making her Company ONE debut on this production of WOLF PLAY. Recent design credits include MARIE & ROSETTA, THE BOOK CLUB PLAY, THE CUNNING LITTLE VIXEN, and RUNAWAYS. She also serves as the artist-in-residence at the Signet Society. For more information about her work, please visit katzhoudesign.com.
Janie E. Howland
Company One credits: HOW WE GOT ON. Recent designs: EUREKA DAY (Interact Theater, PA), LITTLE SHOP OF HORRORS and THANKSGIVING PLAY (Lyric Stage), Other venues: NYCDA, Lynn Redgrave Theatre(NY), Tennessee Williams Festival (Provincetown), Mass MOCA, Odyssey Opera, Harvard Univ., ASP, Moonbox Productions, New Rep, Weston Playhouse (VT), Boston Children's Theatre, Central Square Theatre, Speakeasy Stage Company, Ohio Star Theatre (OH), Merrimack Repertory Theatre, New Jersey Shakespeare Festival (NJ), 4 time Elliot Norton Award winner, 4 time IRNE Award winner; Local 829.
www.janiehowland.com
Matt Otto
Patron of the Arts, Nollywood Dreams, Esai's Table and King Lear – Cherry Lane (NYC), Abigail's Party, Muswell Hill, Thing with Feathers, Enemy of the People – Barrow Group (NYC), Arden Everywhere/As You Like It LDK Productions (NYC), Triggered, Stained – The Amoralists (NYC), Cadaver of Synod – New York Musical Festival (NYC), Empathitrax – Colt Couer (NYC), Regional: Our Town and Love Labour's Lost – Hudson Valley Shakespeare Festival (NY) Macbeth, Neil Gwynn, and Timon of Athens, Folger Theater, (DC), Fly, Alabama Shakespeare Festival (AL), James and the Giant Peach – Lyric Theatre of Oklahoma, (OK), Stone Cold Dead Serious and Vibrator Play – Brown/Trinity Rep (RI), Stones in His Pockets – Yale Rep (CT), Johnny Meister and the Stitch – Solas Nua (DC and Helen Hayes Award nomination.) Matt received his MFA from the Yale School of Drama and his BFA from Boston University. To hear some of his work please go to
www.mattotto.co
Jason Ries
Jason is delighted to return to Company One having previously served on artistic teams for 1001 (props), WE ARE PROUD TO PRESENT… (set) and the IRNE & Norton Awarded THE ELABORATE ENTRANCE OF CHAD DEITY (set). Having designed lights and sets locally for ASP (TWELFTH NIGHT, TAMING OF THE SHREW, HENRY V) and Monkeyhouse monkeyhouselovesme.com (AGAINST THE ODDS, Æ), he got his start as Resident Designer at EXITheatre in San Francisco from '97-'04, collaborating regularly with Mark Jackson, David Malloy, and Banana, Bag & Bodice.
Roxie Myhrum
Roxanna Myhrum is thrilled to be returning to Company One after previously working on SHE KILLS MONSTERS and SHOCKHEADED PETER. Boston area credits include puppetry direction at SpeakEasy Stage, the Huntington Theatre Company, the Lyric Stage Company, and Wheelock Family Theatre, among others. Roxanna is the Artistic Director at Puppet Showplace Theater, where she directs an internationally-recognized new works development program and curates a year-round series of performances and workshops for all ages. Come play!
Amanda Gibson
Amanda Gibson creates puppets, masks, props, miniatures and dioramas for theater, music video, and cosplay. She has worked on a variety of large-scale puppetry productions, including "The Midnight Zoo," "Loss of Breath", and "The Unicorn, The Gorgon, and The Manticore." Her characters have ranged from giant backpack and stilt puppets to small hand puppets and marionettes. She has a BFA in Illustration from the Massachusetts College of Art and Design.
Kayla Norton
Kayla Norton graduated with a BFA in Stage Management from Salem State University. Recent management credits include DON'T FEED THE BEAR (Brown Box Theatre Project), POISON OF CHOICE (Salem State University), BROADWAY JUKEBOX (Brown Box Theatre Project), MACBETH (Salem State University). Recent ASM credits include SCHOOL GIRLS: OR THE AFRICAN MEAN GIRLS PLAY (Speakeasy Stage Company), THE BOOK CLUB (Boston Playwrights Theatre).
Miranda McLean
Recent credits include: ADMISSIONS, CHOIR BOY, ONCE, BETWEEN RIVERSIDE AND CRAZY (SpeakEasy Stage Co), BECOMING DR. RUTH (New Rep). Miranda is also a proud employee of Broadway in Boston. She holds a BS from Emmanuel College.
Jake Mariño
Jake is very excited to be working with Company One once again for WOLF PLAY. Jake is a graduate of Suffolk University (BA Theatre, '18). Previous assistant stage management credits include GREATER GOOD (w/ Company One!); NAT TURNER IN JERUSALEM (Actors' Shakespeare Project); and NOT MEDEA and THE NETHER (Flat Earth Theatre). Stage management credits include ONE STATE, TWO STATE, RED STATE, BLUE STATE (Suffolk University); A GOOD DEATH (AKA Theatre); and WAITING FOR WAITING FOR GODOT (Hub Theatre Company).
Jessica Pfau
Jessica Pfau, a Missouri native, graduated from Southeast Missouri State University with a degree in Theatre Design and Technology. Afterward, she moved to Boston where she most recently worked as the Master Carpenter for Boston Lyric Opera. She has worked at several summer stocks around the country, including Arkansas Shakespeare Theatre and Interlochen Center for the Arts Summer Arts Camp in Michigan. She is very excited to be working on her first production with Company One.
Patrick Bedell
Patrick Bedell has been doing theatrical and concert electrician work for the past 13 years as well as lighting design for the past 10 years. He has recently been working at NBC Boston prepping three brand new studios. Some recent shows that he designed include MATILDA THE MUSICAL, BUDDY, THE BUDDY HOLLY STORY, and SISTER ACT.
Bella Tasha
Bella is a Boston based theatrical teaching artist and practitioner. This is her first production with Company One. She is currently stage managing As You Like It and teaching tech theatre at a Cambridge middle school. Previous credits include: City Spotlights Teen Leadership Program at the Boch Center, four seasons as Stage Manager for Peregrine Theatre Ensemble, and various electrical work / lighting design around Boston. She has a bachelor of science in theatre from Northeastern University.
Click each thumbnail to enlarge. Photos by Andrew James Wang
Audience members had the opportunity to respond to two questions on our lobby response board:
– What thoughts, feelings, and questions are you left with about the play?
– What does your "inner wolf" look like? What do they protect you from?
Click each thumbnail to enlarge.
© 2022 Company One — Boston Theatre tel: 617.292.7110 — fax: 617.307.4475 — email: info@companyone.org — 539 Tremont St — Boston, MA 02116