Company One Theatre builds community at the intersection of art and social change
Morning, Noon, and Night: Workshop Reading
a new play by Kirsten Greenidge
Saturday, April 15th
2pm at Balch Arena Theatre
Livestream Available
Join us at the Balch Arena Theatre at Tufts University or virtually on Saturday, April 15th at 2pm for a workshop reading of Morning, Noon, and Night, a new play by C1 Resident Playwright Kirsten Greenidge. Drawing from Greenidge's experiences with absurd realism, Morning, Noon, and Night follows the relationship between Mia and her daughter Dailyn as they navigate generational conflict, fallout from the COVID-19 pandemic, familial reckoning, and social media's omnipresent role in modern society.
This workshop reading will be directed by C1's Associate Artistic Director and Co-Founder Summer L. Williams and stage managed by Liz Diamond, with dramaturgy by C1's Director of New Work Ilana M. Brownstein and performances by Jennifer Brown, Rachel Cognata, Becca A. Lewis, and Chance Walker.
Morning, Noon, and Night was commissioned by Company One Theatre as part of the National Mellon Foundation Resident Playwright Program through HowlRound. C1 is committed to developing this play towards an world premiere in 2024.
Open Write: Storytelling for the Screen
with C1 Resident Playwright Kirsten Greenidge and guest artist Khary Jones
Saturday, April 15th
11am-1pm

Join us Saturday, April 15th from 11am-1pm ET for a free online experience led by C1 Resident Playwright Kirsten Greenridge with special guest artist Khary Jones.
This season, our Open Circuit programs — Field Work and Open Write — are focusing on Kickstarting Creativity. It's been a long few years, and for so many people it remains challenging to carve out time for imagination, creativity, and play. Join us for free, monthly, online sessions that offer space for reset and reconnection.
For this Open Write, we're excited to partner with Khary Jones, a screenwriter and director whose work explore the tensions between fiction, memory, and everyday life. Carve out some time to write in community at this special event, presented in collaboration with the department of Theatre, Dance, and Performance Studies at Tufts University.
RSVP required; this is a Pay-What-You-Want experience with $0 minimum. All proceeds support C1's mission to build community at the intersection of art and social change.
One Night for C1
a digital fundraiser
Wednesday, May 3rd
7pm-8pm
On May 3, you can help C1 build community at the intersection of art and social change!
Join us for One Night For C1, a free digital fundraiser and showcase in support of Boston's Theatre for the People. We can't wait to celebrate Company One Theatre's mission and impact with you at this one-hour special event.
This year, ALL donations towards One Night for C1 will be matched up to $25,000 thanks to the generosity of the Devonshire Foundation! There's no better time to become an event sponsor so that you can double your impact in support of C1's mission and programs.
Audition Opportunity
The Boy Who Kissed The Sky
by Idris Goodwin
music by Divinity Roxx and Eugene H. Russell IV
directed by Summer L. Williams
Company One Theatre is accepting video submissions from actors for The Boy Who Kissed The Sky. Rehearsals will begin on May 23, 2023. Performances run from July 14-August 12, 2023 at the Strand Theatre in Dorchester. Video submissions will be considered on a rolling basis, with in-person callbacks be scheduled for late February/early March.
Set in the heart of Seattle's Central District to the rhythms that shaped a generation, The Boy Who Kissed the Sky is inspired by the early life and influences of musical icon Jimi Hendrix. The early era of rock 'n roll music sets the stage as a young Black boy conjures his creativity as a budding guitarist. Guided by the spirit of music itself, the boy learns to find harmony inside the challenging noises of his life. Told with vibrant music and daring imagination, this play inspires us to dream big when it matters most.
Welcome to our community, where every audience member, artist, student, and supporter has the opportunity to fight for social justice.
Founded in 1998, Company One has situated itself as a home for social justice and artistic excellence by connecting Boston's diverse communities through live performance, the development of new plays and playwrights, arts education, and public engagement programming. By establishing a dedicated space for marginalized and alternative narratives to thrive and working with partners and collaborators across the city, Company One has become a local leader in the ongoing conversations that continue to define the era of social change in contemporary America.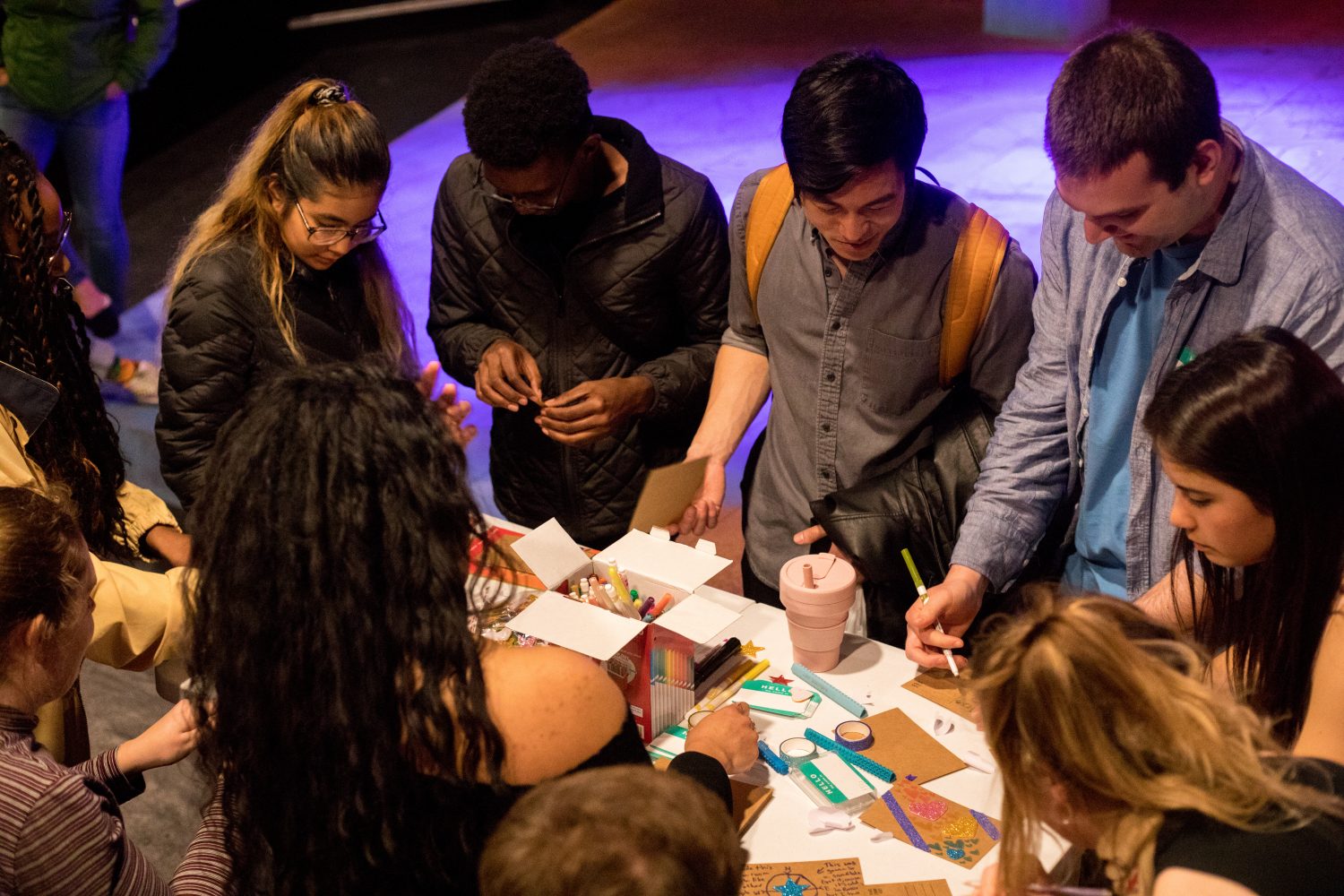 C1 is all about the connections we make as a community. Connectivity is our way of bringing you in contact with our mission and with those who are also working to create a just and equitable Boston.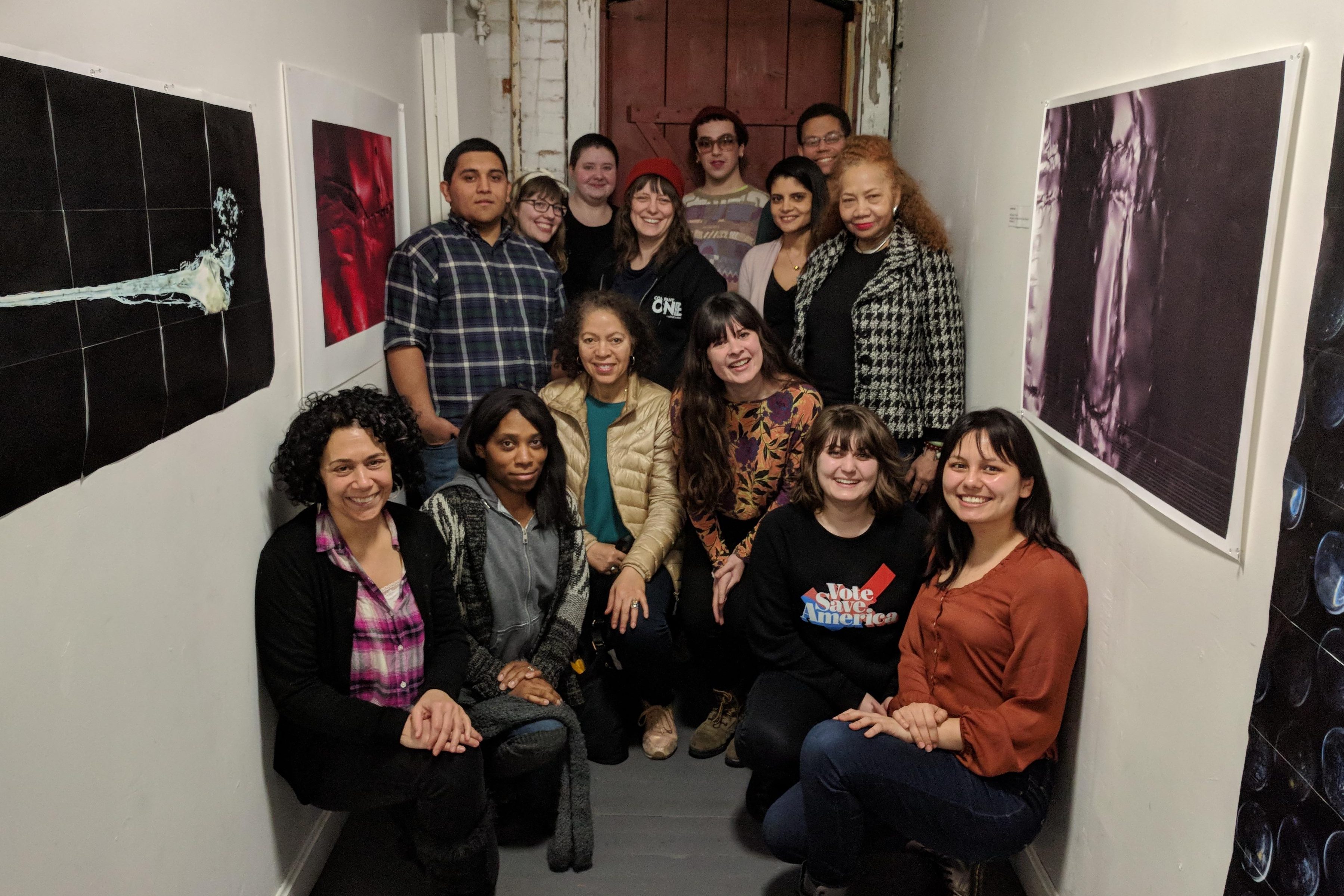 Through a combination of personalized dramaturgy, group workshops, and professional development classes, C1's PlayLab Circuit is an incubator of new work for writers of varied experience levels and backgrounds.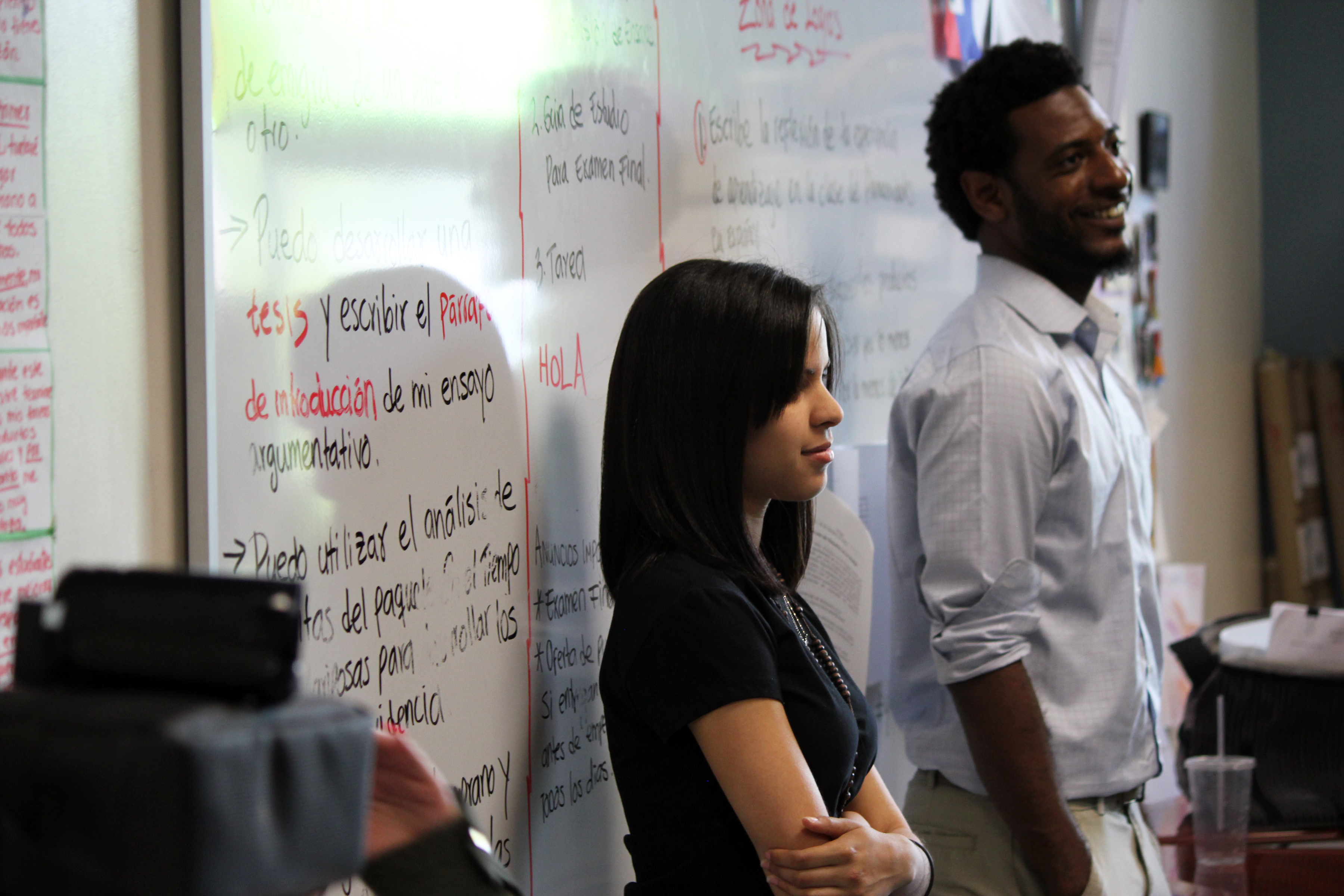 C1's Stage One education programs are designed to empower participants to be creative and collaborative, while developing their voice and building their skills.
"They really have a sense of where to take theater in this moment ⁠— to stretch it, to make it new, to reach different audiences... They are a company the nation is paying attention to."
"If a production is bold, exciting, and makes me feel alive, chances are it's a Company One production.
Christopher Ehlers, DigBoston
"No theater company has been more forceful than Company One in pushing the dialogue forward."
Ed Siegel, WBUR's The ARTery